The relationship between every woman's natural process of shedding her uterine wall each month, and Indian society and 'traditional values' has always been rather strained. As natural as it may be, menstruation still carries with it massive stigma in the Indian context. Having been called impure, asked to stay away from temples and kitchens among several other things, menstruating women in India have long been at the receiving end of a hushed, ambiguous brand of discrimination.
And according to Indian Express, a revolutionary group of medical students from Calicut Medical College in Kozhikode, Kerala set out to change that with an event called 'Haiku: Micro Tales On Menstruation Taboos'. And boy, did they do magnificently!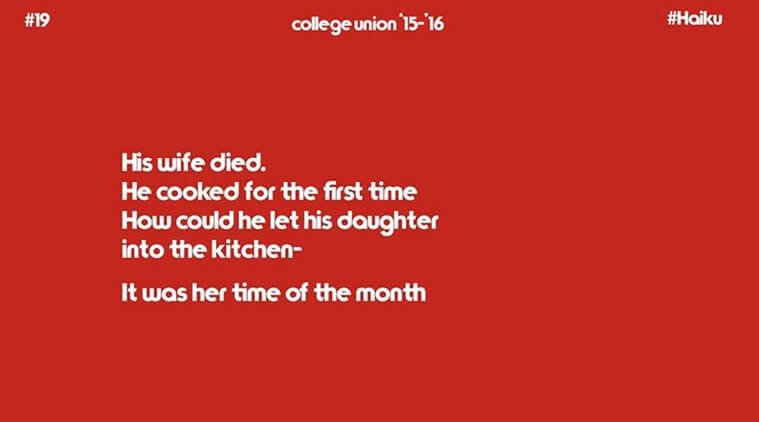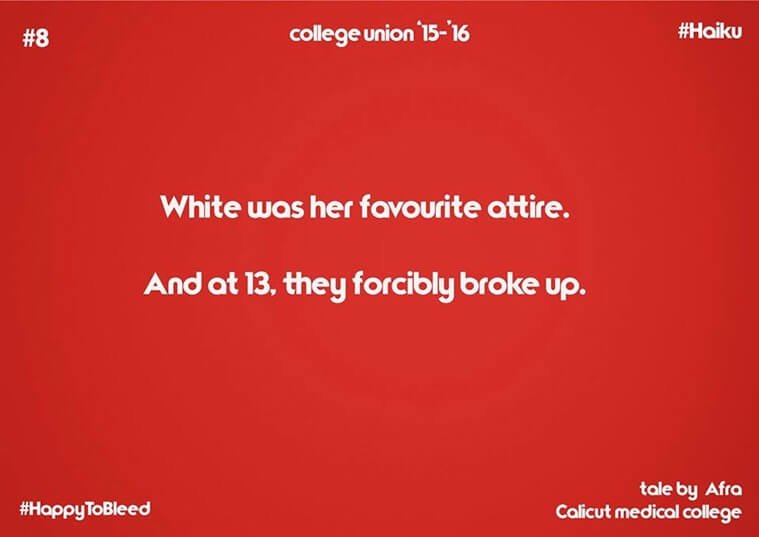 Sreya Salim, one of the people that pioneered the event, said that they'd originally set out to support the international movement 'Happy To Bleed'. They did so to tackle the grave embarrassment even the mention of periods caused so many among them.
"All my attempts to conduct a discussion in college on the 'Happy to Bleed' movement had gone futile since nobody considered this an important issue."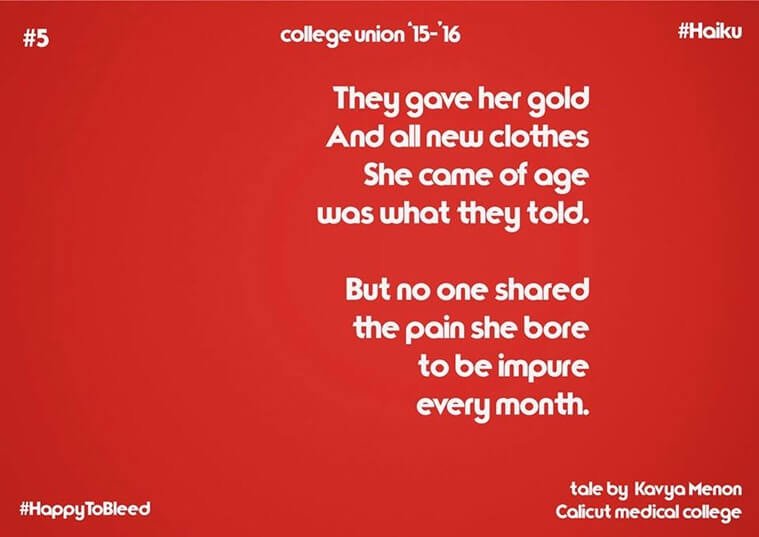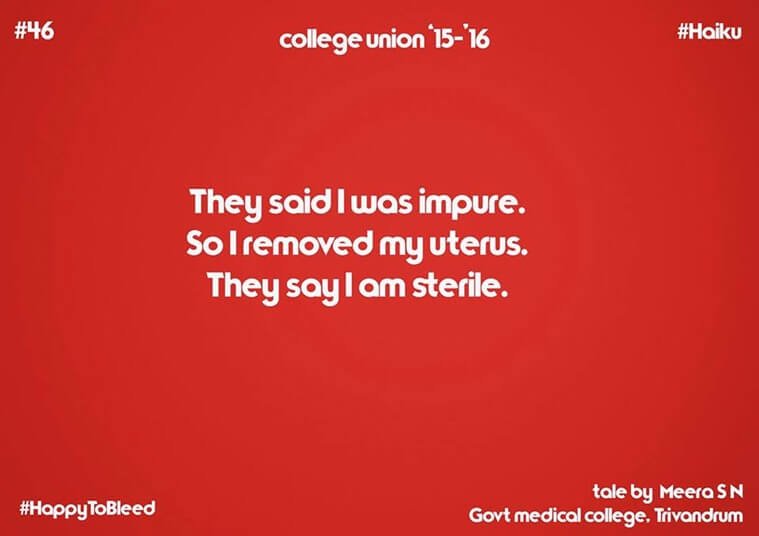 What started as an intra-college effort, however, soon became a huge movement on Facebook that gathered a whole lot of positive attention from people all over the country. Entries came pouring in from all around and they eventually published a compilation of the best ones.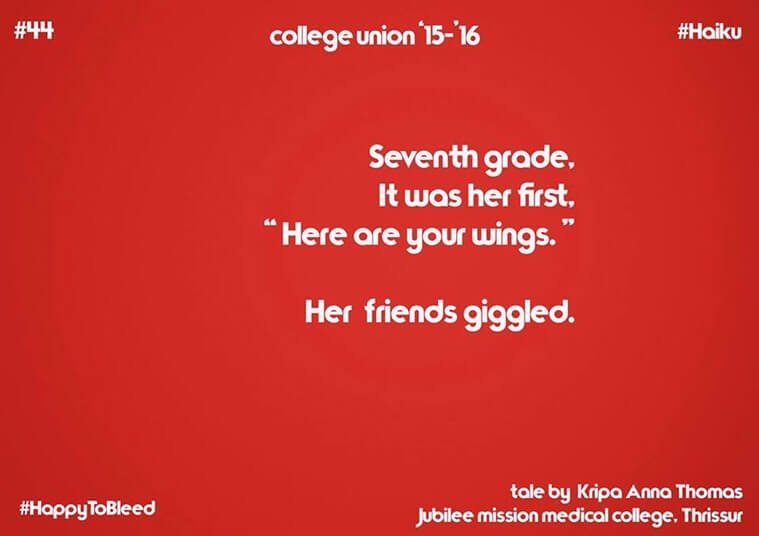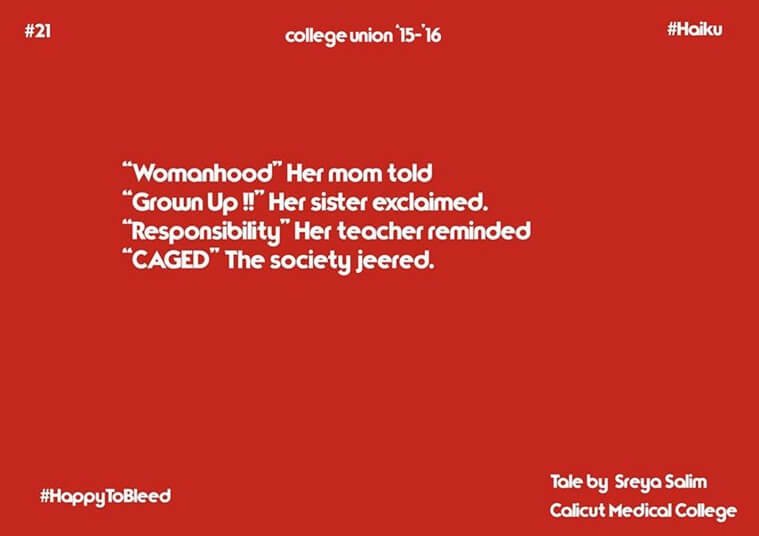 The event was so important, plainly for the undeniable contribution it has made to changing the way that the Indian society views menstruation. And women all over the nation are eternally grateful to everyone on this team that made this progress possible.
All images are sourced from Indian Express