Time unveiled the 2017 Person (or people) of the Year on Wednesday and it collectively honors 'The Silence Breakers' who shed their inhibitions and spoke up about sexual harassment this year.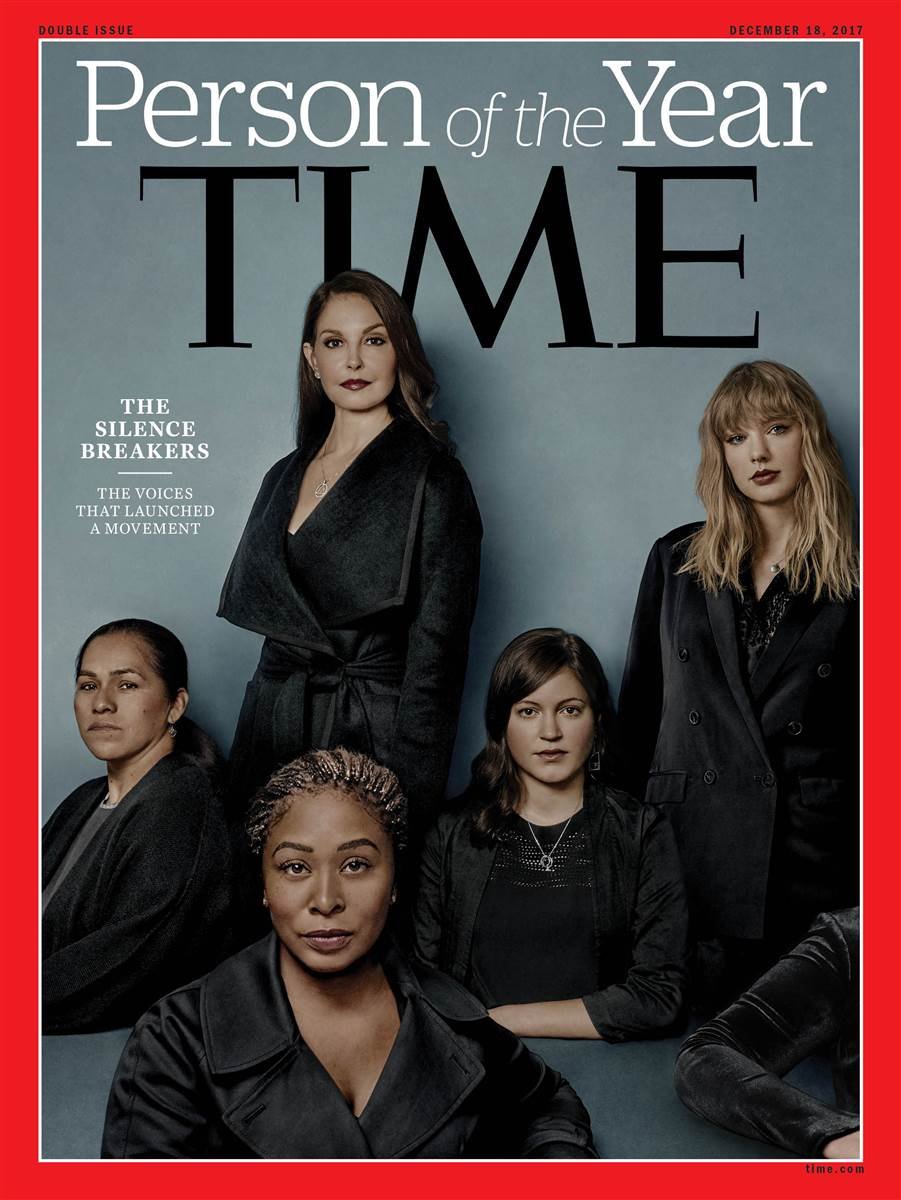 The worldwide #MeToo campaign that saw women from all around the globe, from all ages and walks of life, speak about this pressing issue became a powerful movement and the latest Time's cover celebrates all those bold individuals.
While we all recognized the eminent faces of Ashley Judd, Taylor Swift, Susan Fowler, Adama Iwu, and Isabel Pascual from the Time cover, most of us might have overlooked a very powerful detail.
Take notice, the magazine cover also features the right elbow of an anonymous woman.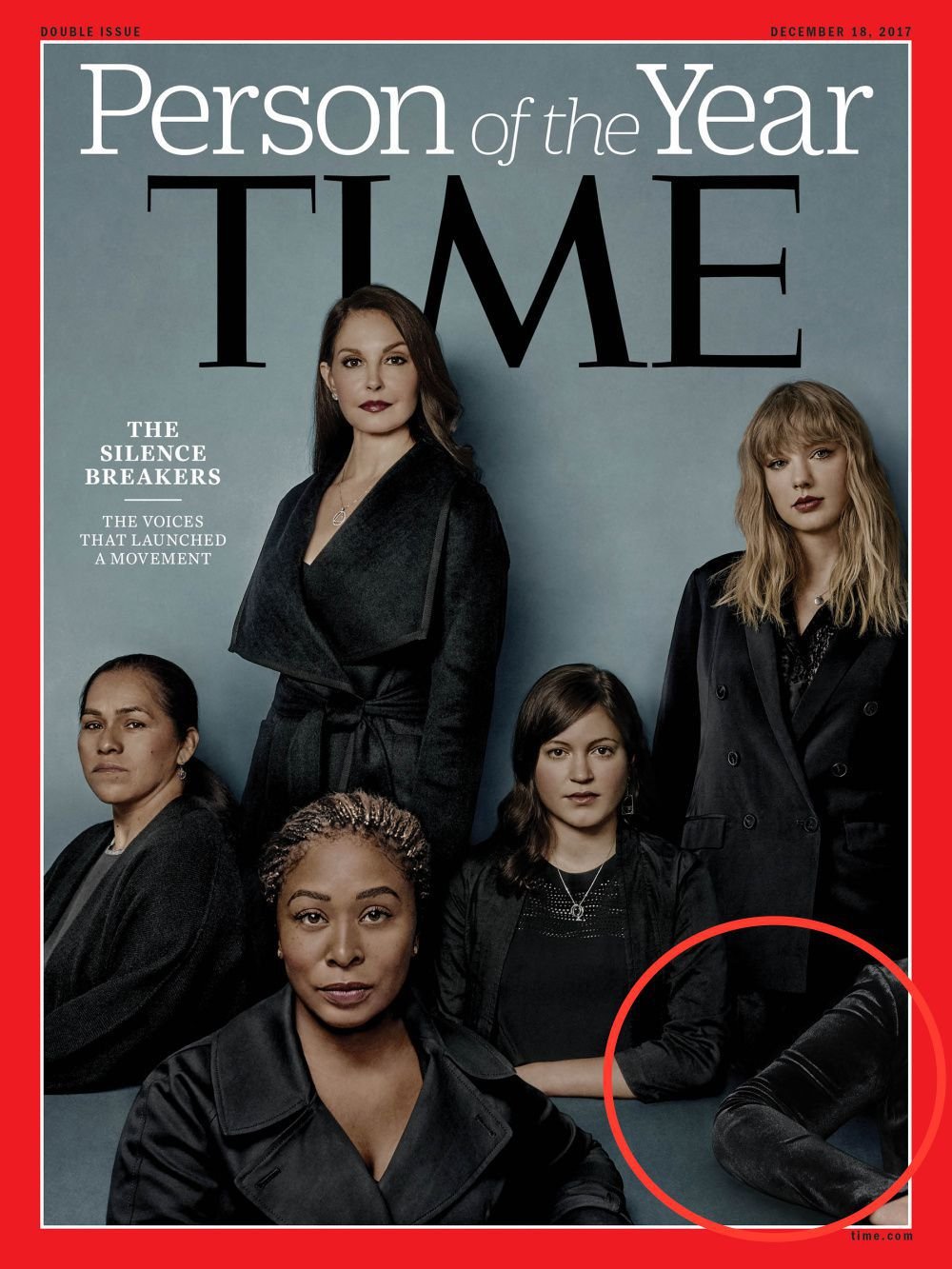 In an interview, Time Editor-in-Chief, Edward Felsenthal, brought to light the significance of that cryptic woman, something that we failed to give a thought to. 
The arm symbolizes all the voices that are yet to come forward. It recognizes the men and women who are battling their inner turmoil and fear the consequences of going public with their story.
He said, "The image you see partially on the cover is of a woman we talked to, a hospital worker from the middle of the country, who doesn't feel that she can come forward without threatening her livelihood."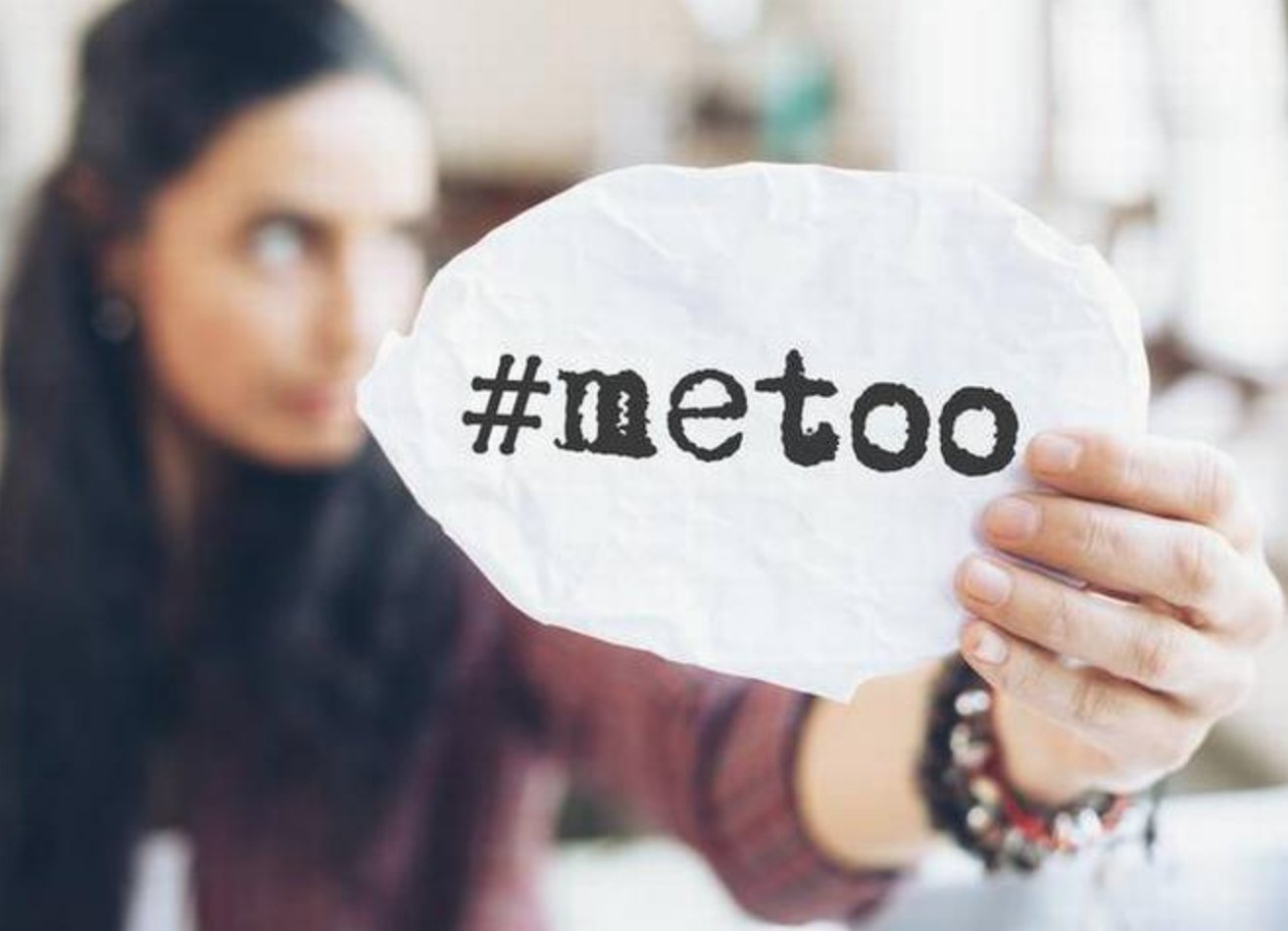 The faceless symbol accolades all the people who joined the movement, and not just renowned celebrities. The #MeToo hashtag started a storm of awareness on social media and that elbow is a representation of all those thousands of experiences. 
People took to Twitter to appreciate this move:
With regard to their very conscious decision of including that woman, Time further added, "A huge part of this story we're trying to tell here is that as much as the stigma around this has been removed this year because of the 'Me Too' movement, it's still really difficult for a lot of people to come forward."
Time described the empowering movement as, "From a distance, these women could not have looked more different. Their ages, their families, their religions and their ethnicities were all a world apart … But on that November morning, what separated them was less important than what brought them together: a shared experience."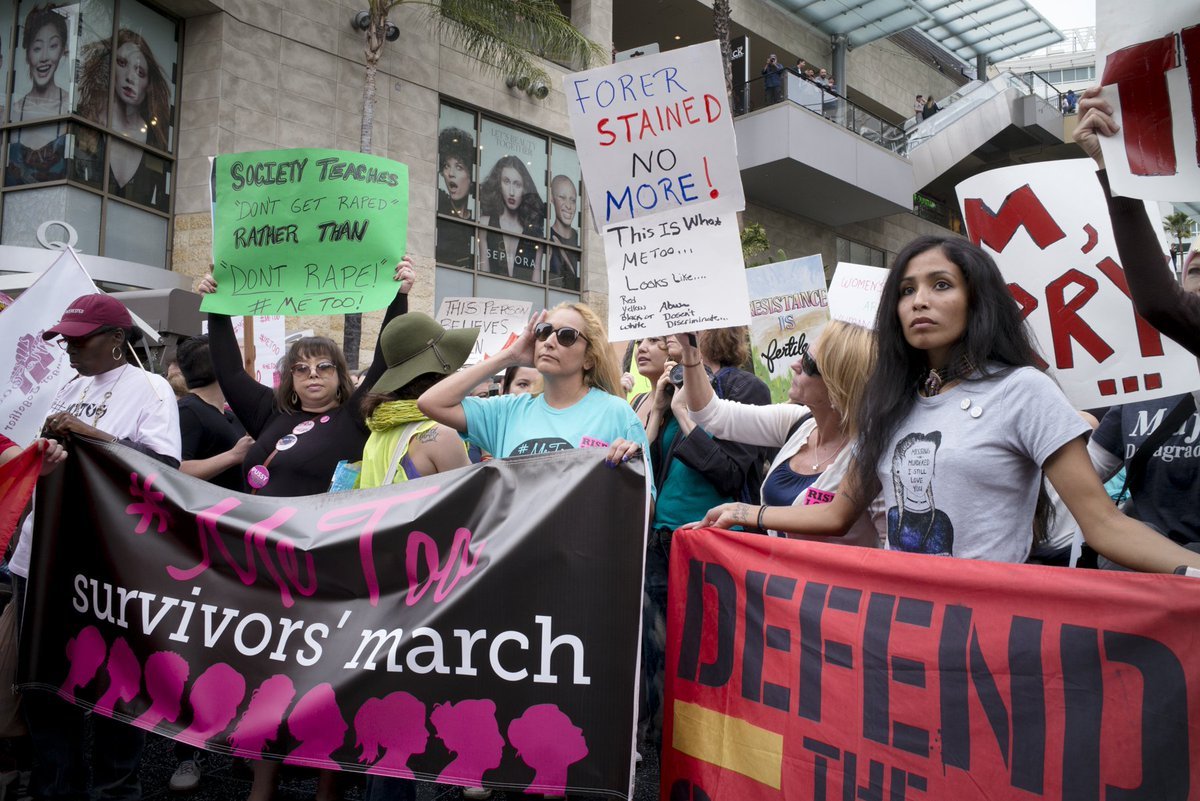 Maybe you were a part of #MeToo campaign or maybe you couldn't muster the courage to let the world hear your pain just yet, but it's about time the society knows how prevalent sexual harassment is.