If there's one name you need to learn today, it is that of Eenam Gambhir. 
If you have not been living under a rock, you'd already know of her. But for those of you who were, here's a quick recap.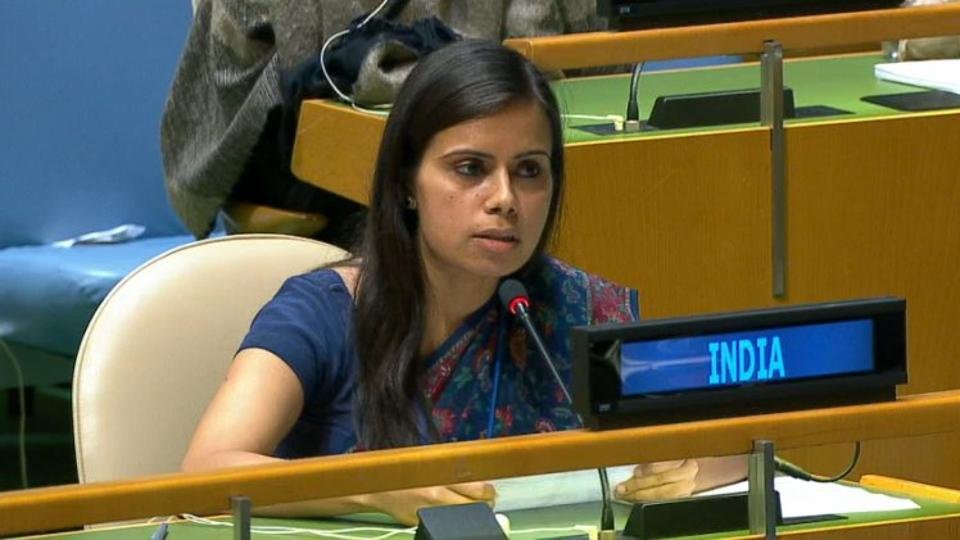 Eenam Gambhir is our badass Indian diplomat who is winning the internet with her powerful speech at the United Nations. 
Watch this:
Before hearing Gambhir's response, let's hear what Pak PM Abbasi had to say:
To this, Gambhir had this to say: 
In its short history, Pakistan has become a geography synonymous with terror. The quest for a land of pure has actually produced 'the land of pure terror'. Pakistan is now Terroristan.
This is not the first time India has chosen Gambhir from its permanent mission to the UN to deliver its response to a Pakistan PM. Exactly a year ago, at the United Nations General Assembly, Gambhir delivered a passionate speech condemning Pakistan.
The speech alone was retweeted over 5000 times.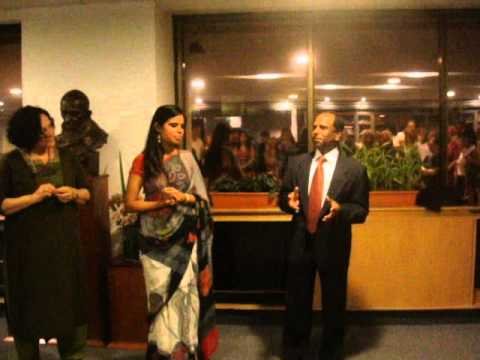 A young diplomat taking down political heads of another country with powerful, well-thought-out arguments. 
Who is she?
Gambhir is a 2005-batch Indian Foreign Service officer, Gambhir is a Mathematics graduate from DU's Hindu College, according to Livemint. She also has a degree from the University of Geneva and has been posted in Madrid and Geneva. Before being posted to New York, Eenam Gambhir served on the Pakistan desk at India's external affairs ministry.
Her stinging responses in both occasions have blown up Twitter where she has been praised by many for giving a bold statement at the UN General Assembly.
Here's how public reacted to her 2016 rebuttal:
Eenam Gambhir, badass-in-charge!