In the wake of the #MeToo movement in India, a lot of women have come out to report instances of sexual harassment against men from the entertainment industry. After Nana Patekar, Vicky Bahl, and Kailash Kher, Rajat Kapoor is accused of harassing women he has previously worked with.
A journalist, Sandhya Menon released screenshots of two separate accounts on Twitter, accusing Indian filmmaker and actor, Rajat Kapoor of harassment.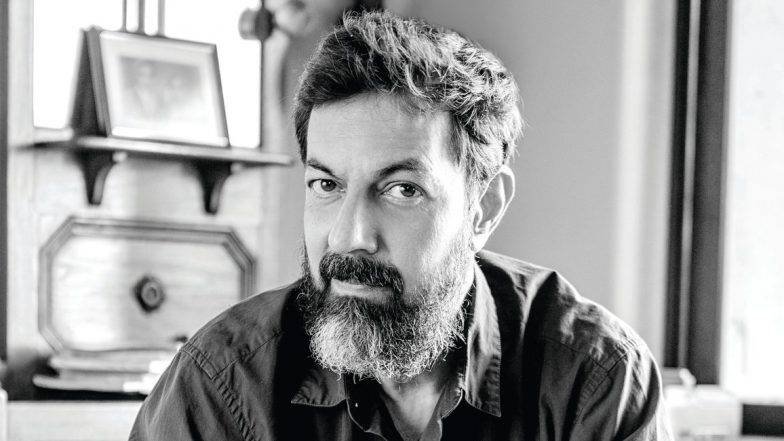 This is the first anonymous account where the woman, interviewing Rajat via telephonic conversation was inundated with questions like 'Are you as sexy as you sound?'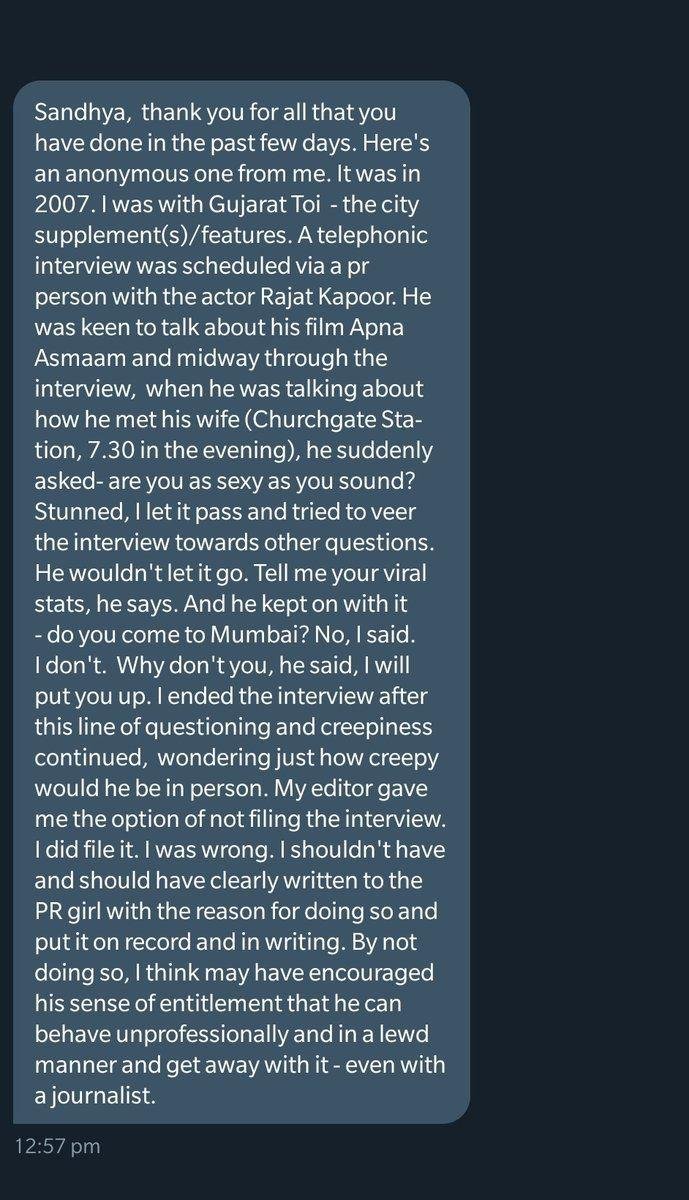 The second anonymous account accused Rajat Kapoor of asking an assistant director to 'shoot a film' for him 'in an empty room'. The account also reported that Kapoor's friend, Saurabh Shukla was also a complicit and that they were 'probably preying on young women together'.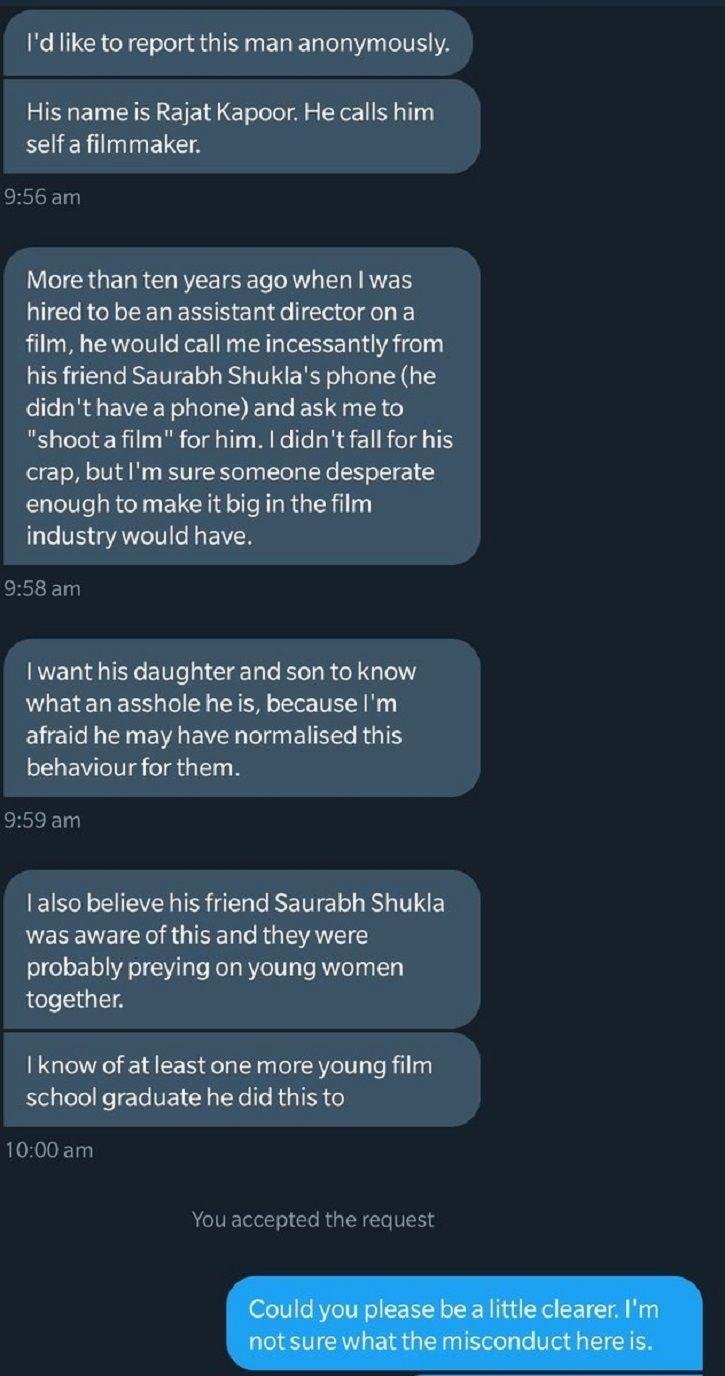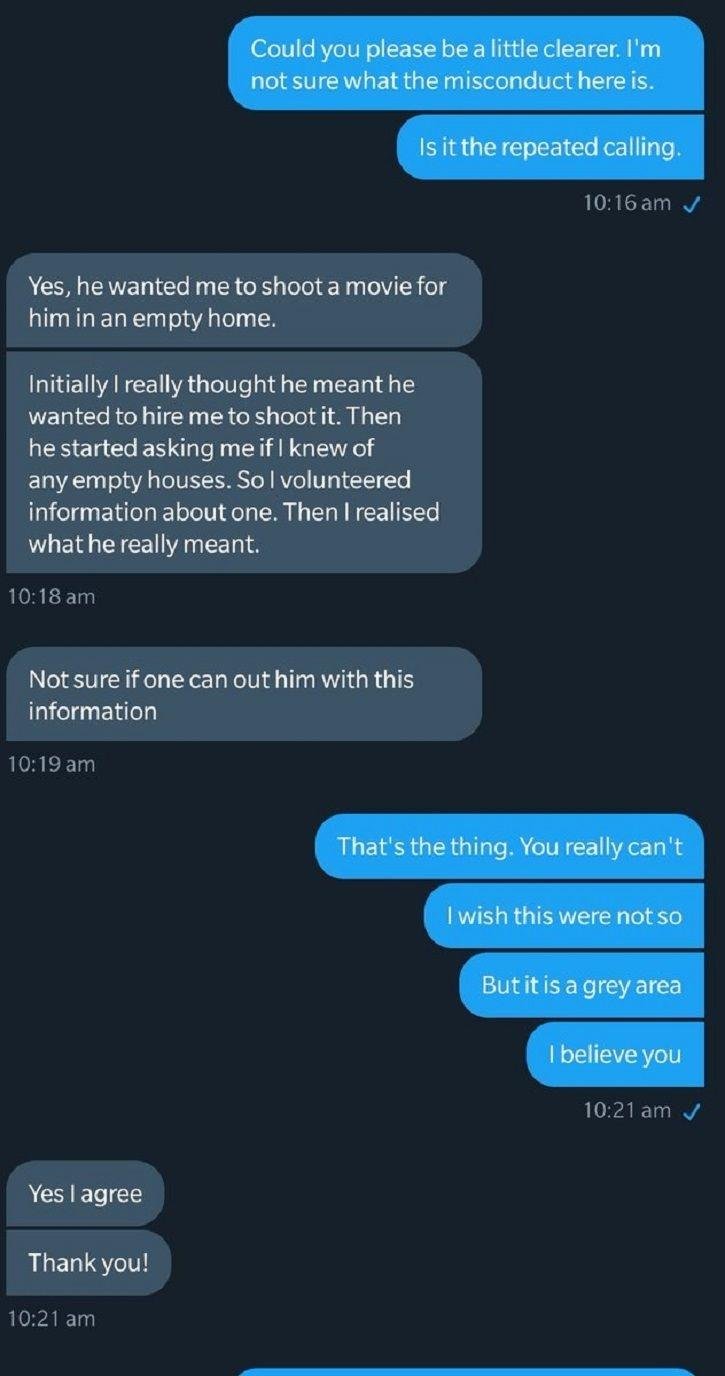 Soon after these screenshots came out, Rajat released an apology on Twitter-
All my life I have tried to be a decent man, to do the right thing.If however, I have slipped and through my actions or wordscaused pain or hurt or trauma to absolutely anybody, please accept my apology.

— Rajat Kapoor (@mrrajatkapoor) October 7, 2018
I am sorry from the bottom of my heart- and sad that I was the cause of this hurt

to another human being.If there is one thing more important to me than even my work, it is to be a good human being.And I have tried to be that person.And now, I will try harder.— Rajat Kapoor (@mrrajatkapoor) October 7, 2018