In a historic development, women activists re-entered the sanctum sanctorum of Haji Ali Dargah after five years. Around 75-80 women from all over India visited the mausoleum of the saint for prayers around 3 pm on Tuesday.
"It will be routine now, we have not informed the police or the dargah trust. We shall pay our respects and come out," Bharatiya Muslim Mahila Andolan (BMMA) co-founder Noorjehan S Niaz told IANS.
The development came after a series of legal battles between women activists and dargah's board of trustees. The dargah had earlier allowed the free entry of people irrespective of their gender, caste, religion or class. However, in 2011, the dargah officials imposed a ban on the entry of women and called it a 'grievous sin'.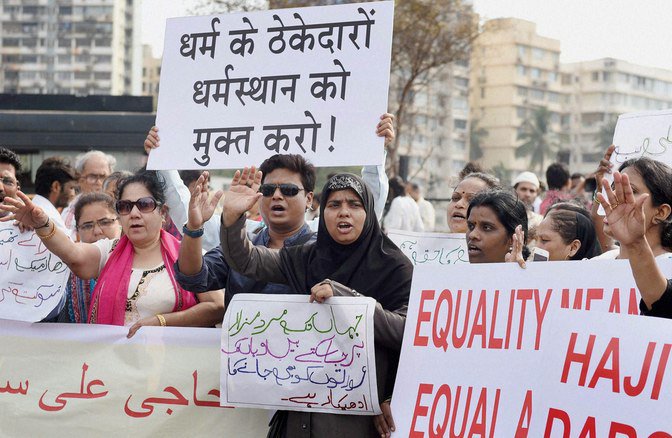 Last month, the Haji Ali Dargah told the Supreme Court that it "truly believes in complete equality between men and women" and will allow the entry of women. It had then asked the bench that it be given four weeks to make the required arrangements.
(With inputs from PTI)