For those who have heard of her, Deepa Malik's name is synonymous with grit and courage. Her story is not just another inspirational tale; it will leave even the best of the best biting the dust. 
After being diagnosed with a spinal tumour in 1999, she underwent 3 spinal surgeries and got 183 stitches between her shoulder blades in a period of 14 years. If you think that stopped her, you're grossly mistaken. That only made her stronger and more determined. Here's her incredible story.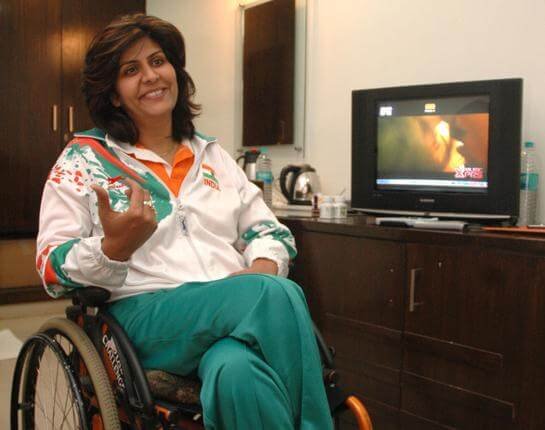 Raised in an army family and married to an army officer, she is used to braving difficulties that most of us can't even think of facing. The mother of two was diagnosed with the tumour in while her husband was fighting in the Kargil war and her daughter was unwell. 
It was, of course, a very difficult period for the family. While her husband went on to win the war for India, she won her own battle as well.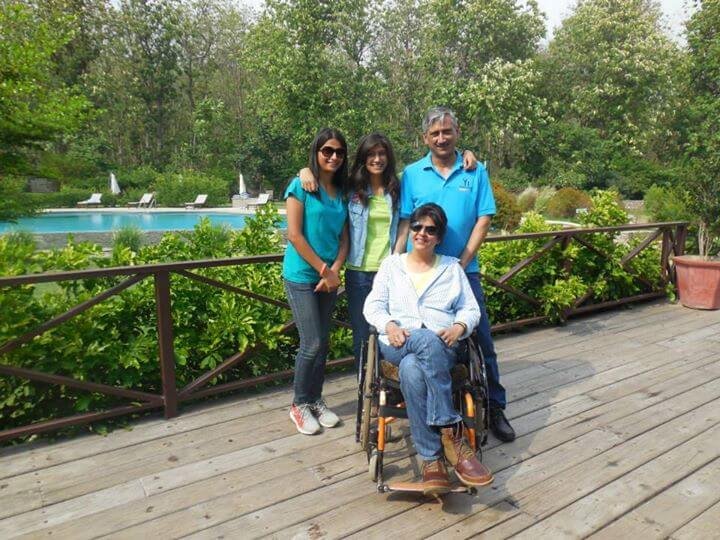 She was left paralysed from the waist down and the doctors told her that she would never walk again. What the doctors didn't know is that Deepa Malik wasn't any ordinary woman. Giving up was not her style. She decided to become a swimmer, a biker, an athlete & an adventure junkie. And all this at the age of 36!
Now, aged 45, she is one of India's 19 Paralympians at Rio 2016.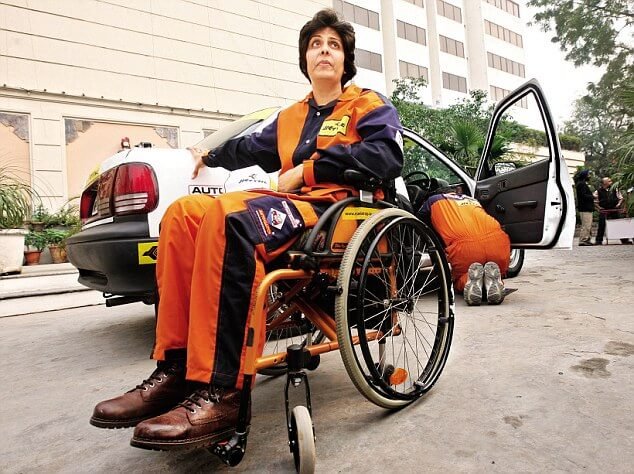 At an age when most athletes are considering retirement, Deepa was just getting started. She began by joining the Himalayan Motorsports Association and conquered an 8-day 1,700 km bike ride to 18,000 feet in sub-zero temperatures.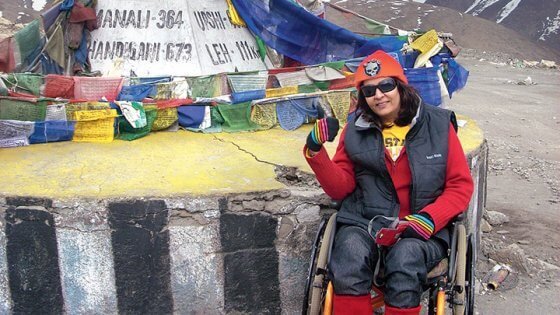 She even rode on the TV reality show Roadies, by personal invitation of Raghu & the Roadies crew.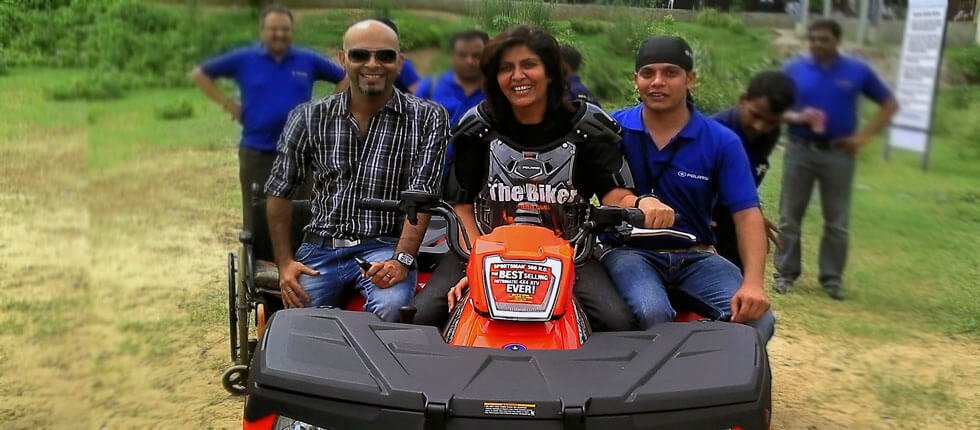 A huge fan of biking, she took up swimming to make her shoulders and arms stronger for the bike rides. But her prowess in the water was just as amazing as on the open road. 
She went on to break multiple records in the sport.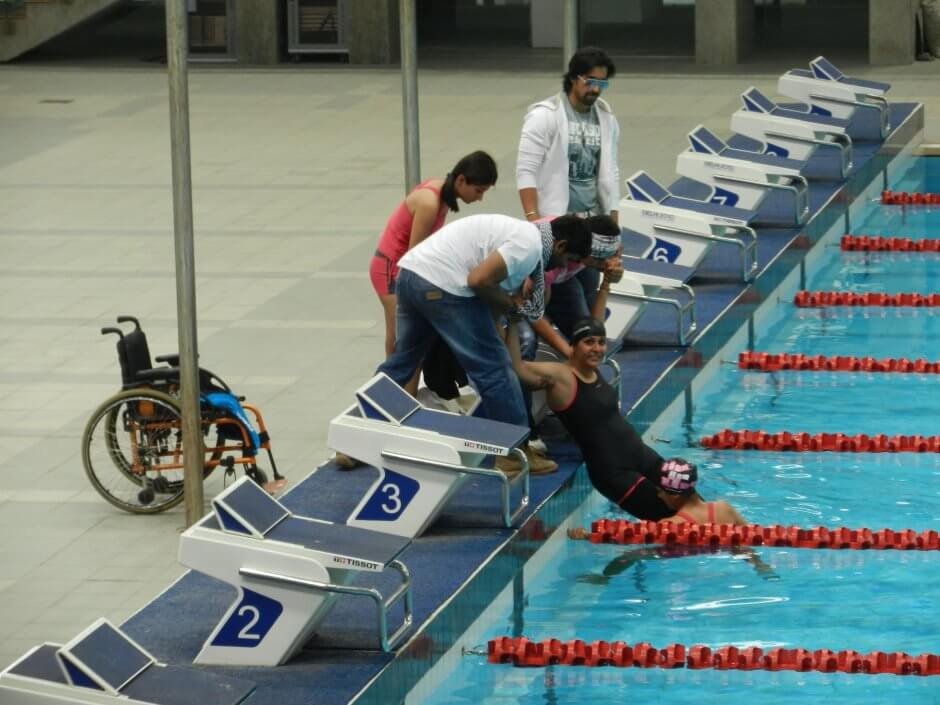 Deepa has entered the Limca Book of Records 4 times. 
She completed the longest drive in India (3,278 kms from Chennai to Delhi) in 2013.
In 2011, she became the first paraplegic woman to drive to Khardunga La pass, the highest motorable pass in the world. 
She rode a special bike for 58 kms in 2009.
In 2008, she crossed a 1 km stretch of the Yamuna river against the current.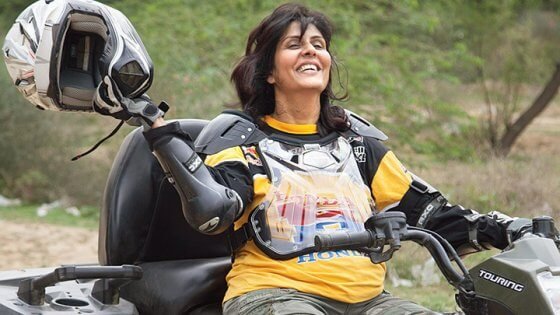 If you think that's all there is to her story, you're still nowhere close. The woman can also do javelin throws and shot put, an event in which she will be participating at the Rio Paralympics.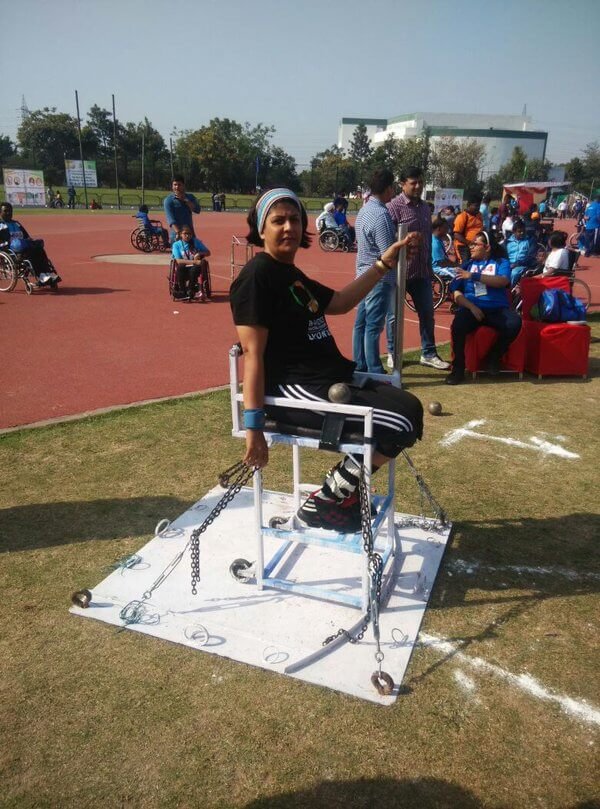 She had earlier been shortlisted for India's delegation to the 2012 London Paralympics, but since India had received only 10 spots, an all-male contingent was sent and she missed her chance. 
This time, however, India is sending 19 athletes.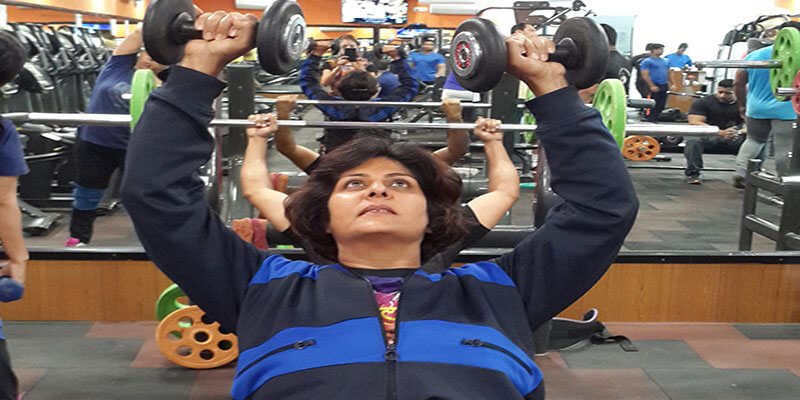 She is 45 years old, or should I say she holds 45 years of experience of fighting spirit and is well in contention of bringing home a medal from Rio.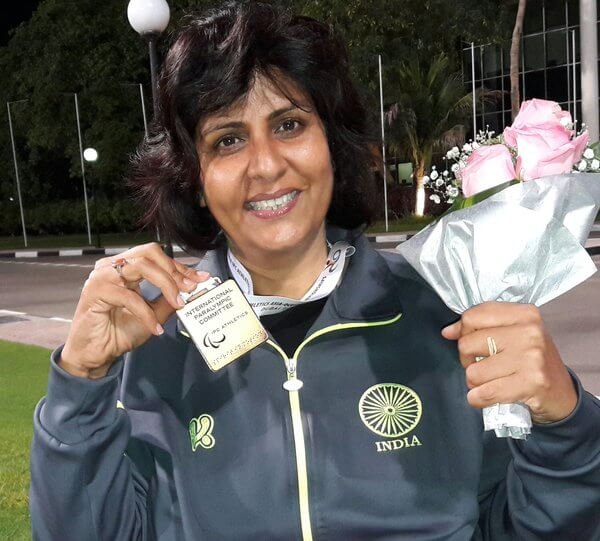 At the national level, Deepa has won around 54 medals to add to the 13 at international level in javelin throws, shot put & swimming. So the records are on her side and so is her habit of winning.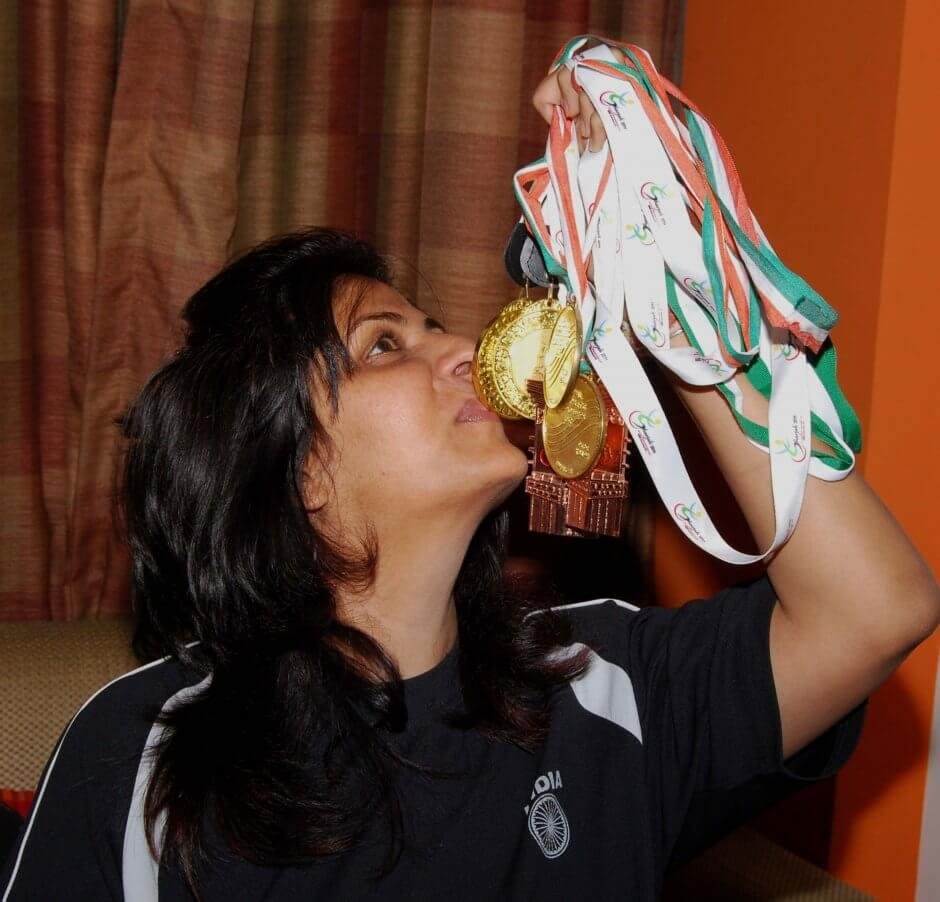 Her amazing achievements in the world of swimming and her passion to follow her dreams got her an Arjuna Award in 2012.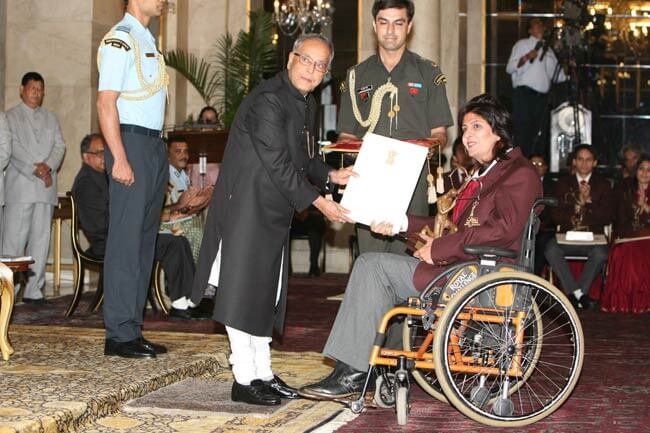 She maybe confined to a wheelchair, but her heart takes her to places where our legs don't.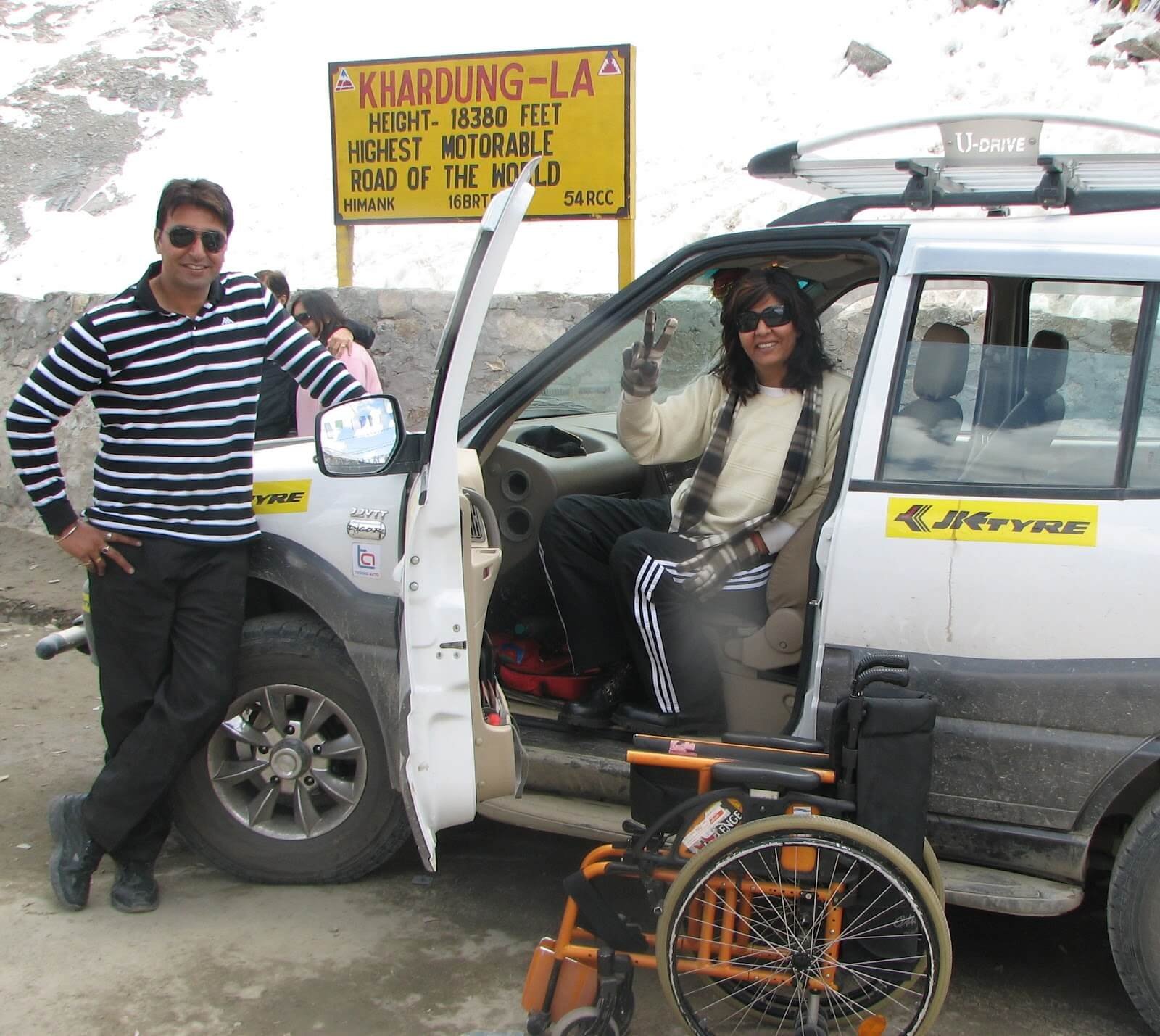 All the best for Rio, Deepa!