Must-haves, cult favourites, holy grails or whatever you may call them, makeup is BAE. While they may not always be affordable but you'd rather be broke than not own them. But let's be honest, a girl's gotta save too. So with a little bit of luck and lot of research, we have come with a list that will help you save and look like a million bucks. So without further ado, here is what we found.
1. NARS All Day Luminous Weightless Foundation is much loved for its natural finish and its lightweight coverage is vouched for by a lot of YouTube's makeup gurus. But it costs a bomb. So, we have L'Oreal Infallible 24hr Matte Foundation that does the same job seamlessly and at a much better price.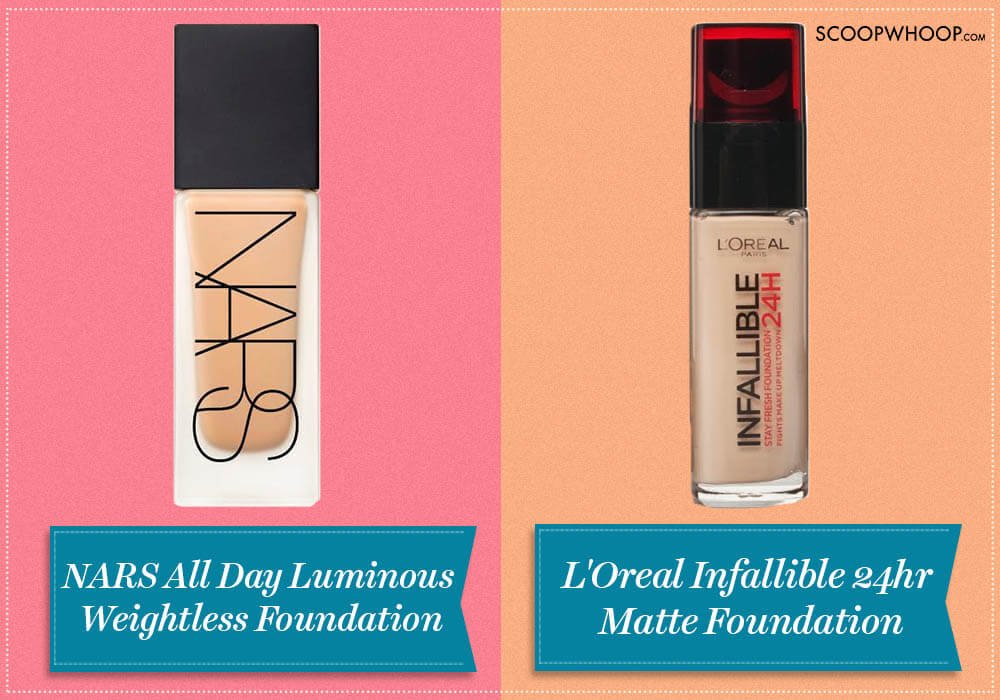 Get it here.
2. MAC Pro Longwear Concealer is like the magical wand that banishes all the shadows from under our eyes in a jiffy, but the price tag is what makes it a little tough to invest in. But a wise girl knows how to save. The L.A. Girl Pro Conceal HD is a phenomenal product that comes in an incredible range of shades. It happens to be a great dupe and works like a charm.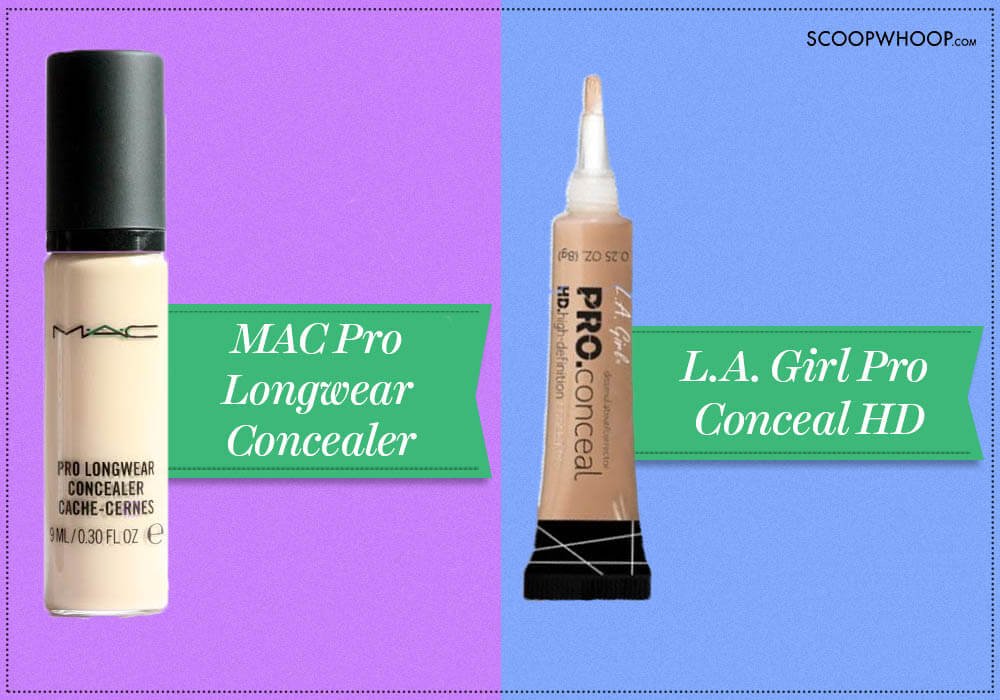 Check it out here.
3. Rumour has it; the secret to a lot of Hollywood Celebs' flawless skin is the Laura Mercier Loose Setting Powder. A lot of professional MUAs have confessed it to be their secret but man the price tag. Well, worry not because Bharat & Dorris Loose Powder does the exact same job flawlessly and is equally long lasting.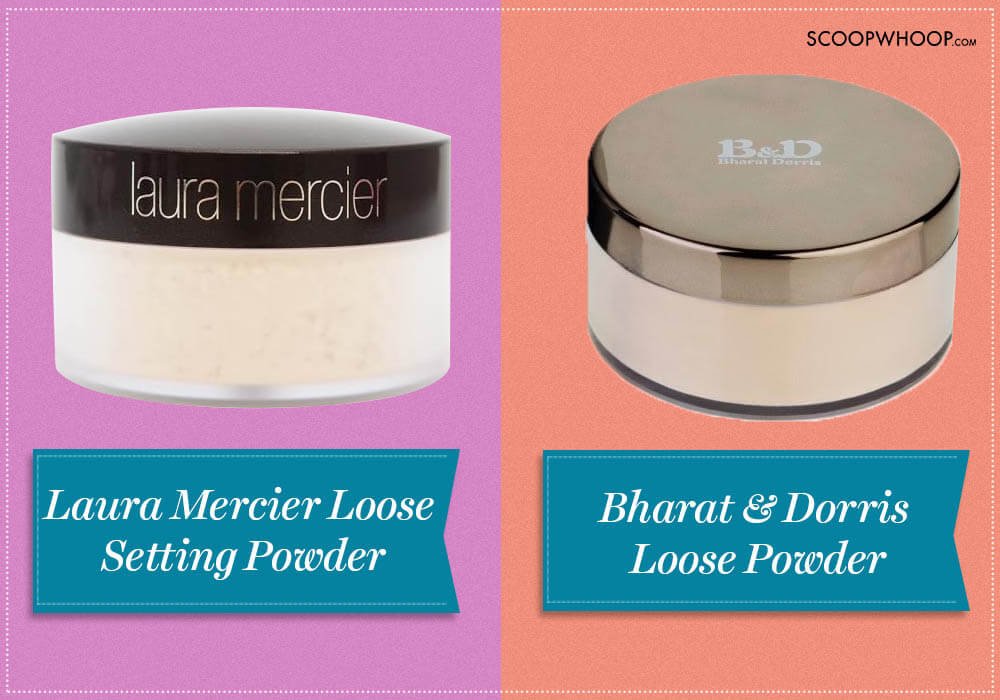 Buy it here.
4. Bobbi Brown Long-Wear Gel Eyeliner is one of the most sought after gel eyeliners of our time and is totally worth the money. Our wallets may think otherwise though. So, the Maybelline Eye Studio Lasting Drama gel eyeliner totally does the job. So perfectly that it makes you want to hug the makers. No kidding. Try it to believe it.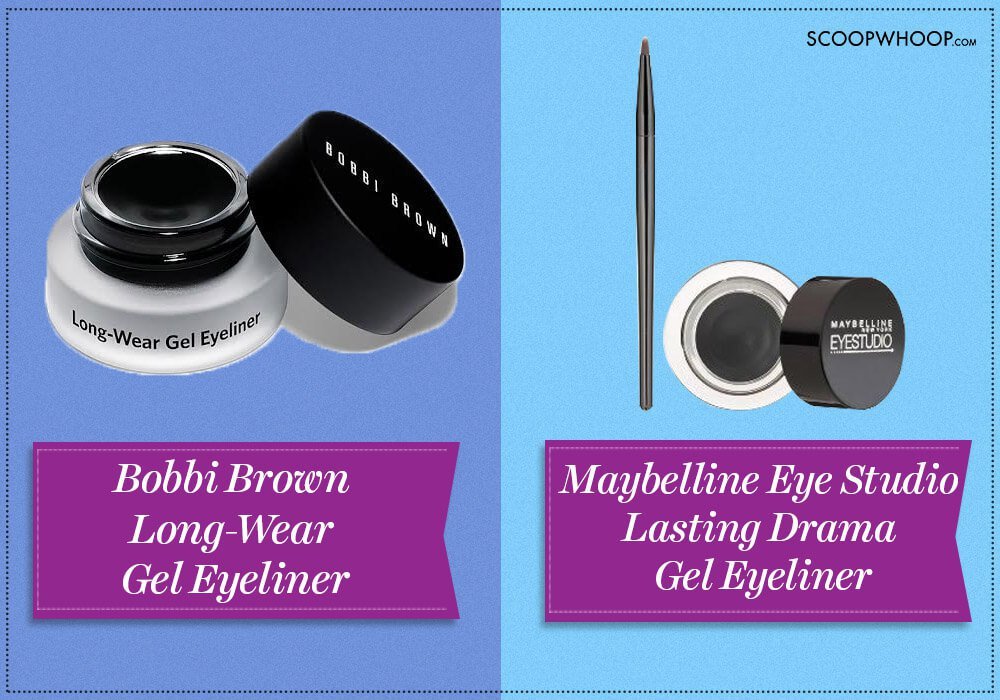 Find it here.
5. The Urban Decay Naked 2 Palette is the holy grail of neutral eye shadow brigade and we have an incredible dupe for you that would perfectly fit the bill. The Makeup Revolution Iconic 2 Eyeshadow Palette gets the job done at just a fraction of the cost. You ought to have a look at this.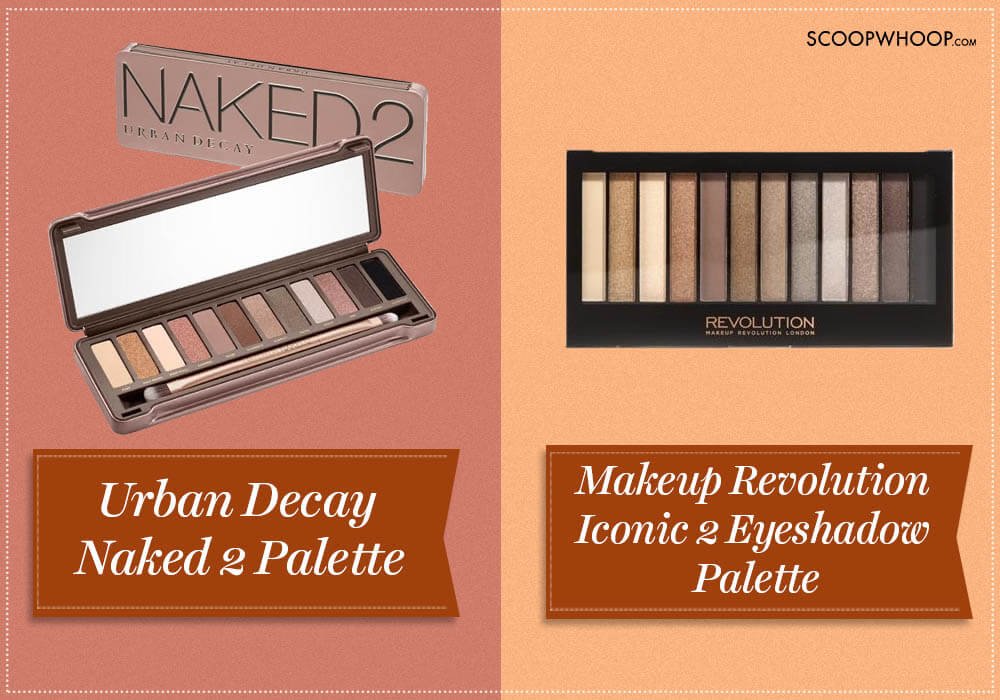 Grab it here.
6. Perfect brows are every girl's dream, and for those of us who do not have them naturally are blessed with products like Anastasia Brow Wiz that is always there to save the day. But like always, good things come at a price. Hence the NYX Micro Brow Pencil, it is a damn good dupe and extremely affordable.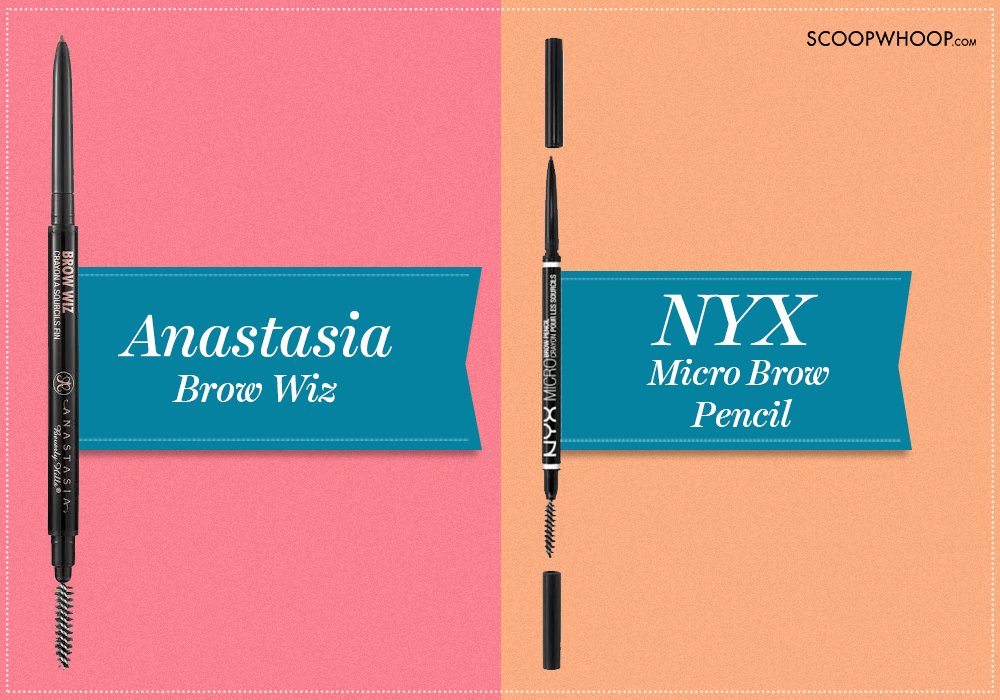 Get it here.
7. Benefit's They're Real Mascara is a name all the mascara fans know and love. The amazing volume and super long lashes are to die for, sadly the price tag is a bit on the higher side. But the heart wants what it wants, and it shall get it, only at a better price. The Maybelline Volum' Express Falsies Mascara is what can give you the doll-eyed look without making your wallets feel lighter.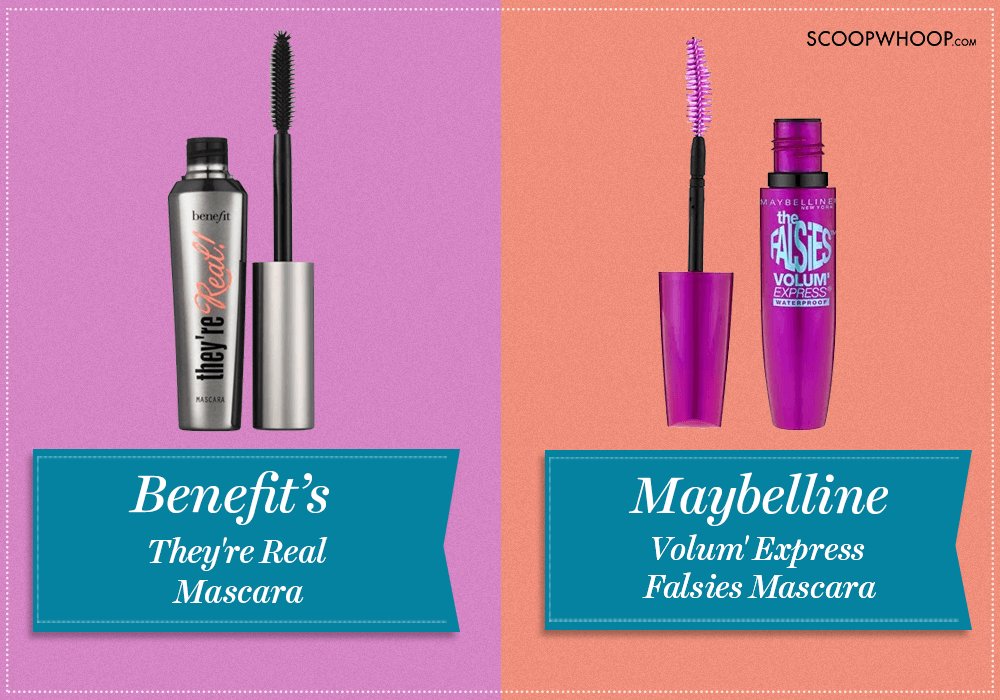 Here you go.
8.  One of the much talked about makeup products these days is a highlighter. Yes, the one swipe of magic that gives you an instant glow. Becca X Jaclyn Hill Champagne Pop is one of the most loved highlighters of all time. Much to our surprise, it has a perfect dupe in the name of Makeup Revolution Pro Highlighter in Illuminate that would make your cheekbones pop.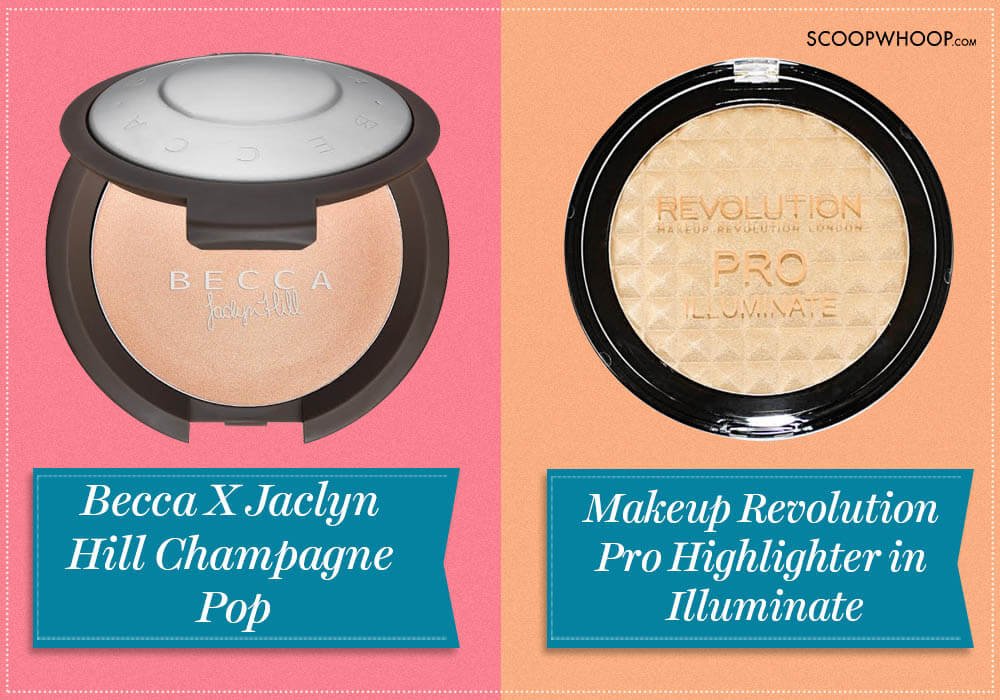 Check it out here.
9. The MAC Retro Matte Lipstick in Ruby Woo is the most iconic shade in lipsticks that has a cult following unlike no other. So we have found something that would easily pass for a dupe. Yes, the Lakme 9 To 5 Matte Lip Color in Red Coat is it ladies. Though a little softer in texture, but the color payoff is almost as intense as the legend.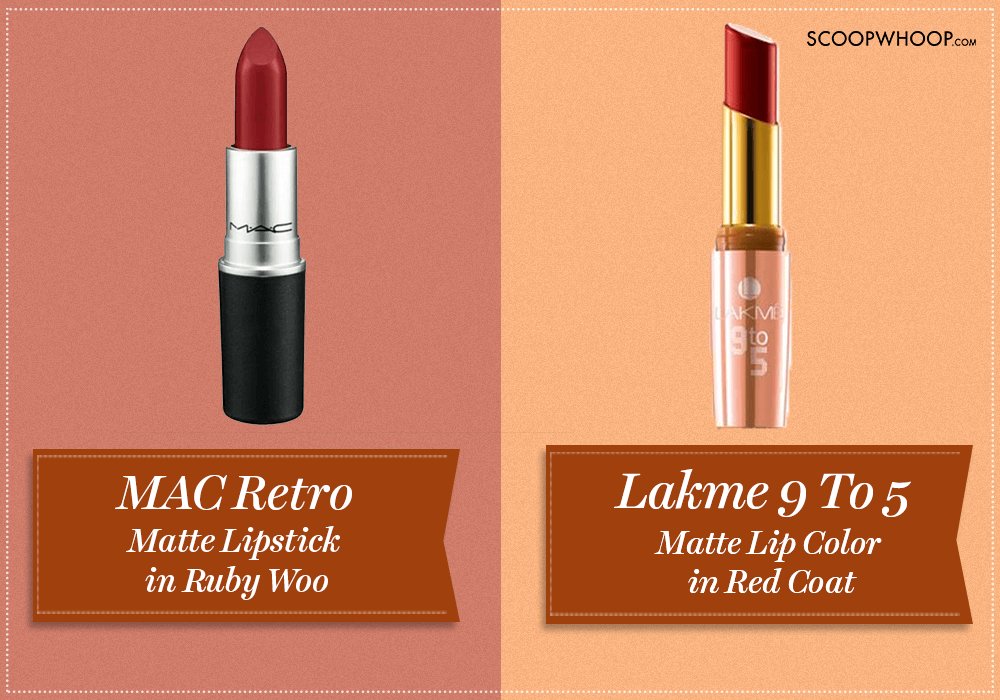 Buy it here.
10. If you're looking to complete the look with a nail paint, then we have something that tops our list and goes with any look. Meet Essie Nail Color in Master Plan for the perfect touch to your nails.  Though it is totally worth the money but if you're on a lookout for a killer dupe, the Nykaa Pastel Nail Enamel in Lychee Delight is the one.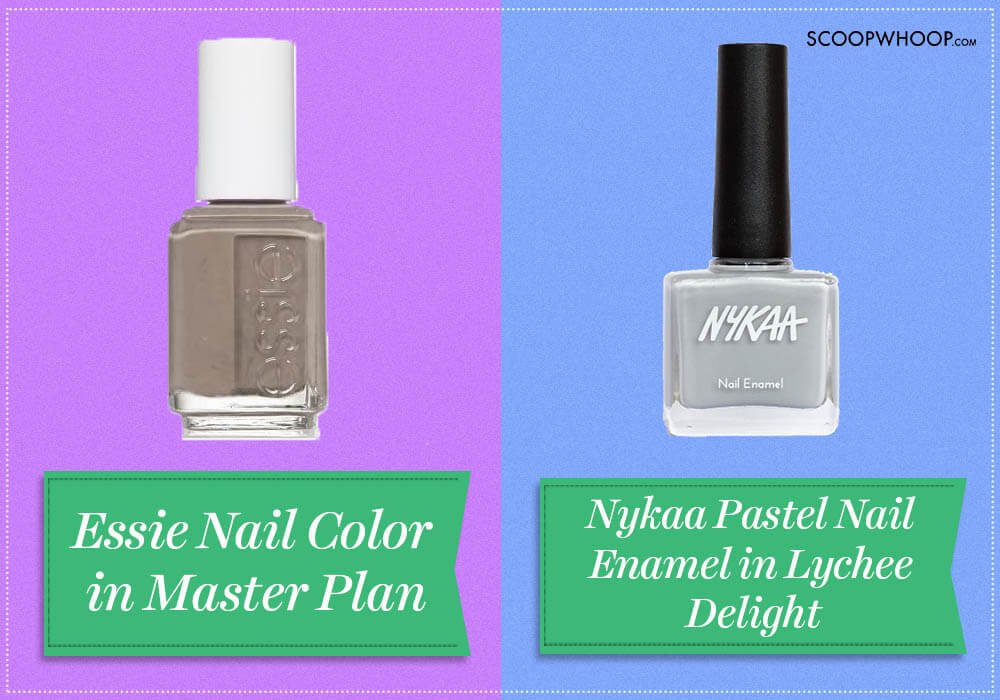 Find it here.
Let us all appreciate the brands that take the pains to come up with products that save all of us from being broke. A big shoutout to Nykaa for bringing them to us, all in one place. FYI, their Diwali sale is on till 15th October, 2016. Just in case you want to stock up for the upcoming festive season, this is your chance ladies. Check their website out for a variety of product that they have to offer and revamp your vanity kit right now.