Ardor 29 – a bar and restaurant in Gurugram – recently launched 'female beer' and you have to listen to their legendary justification of it.
Let's start with the description, though. This is how they advertised the drink.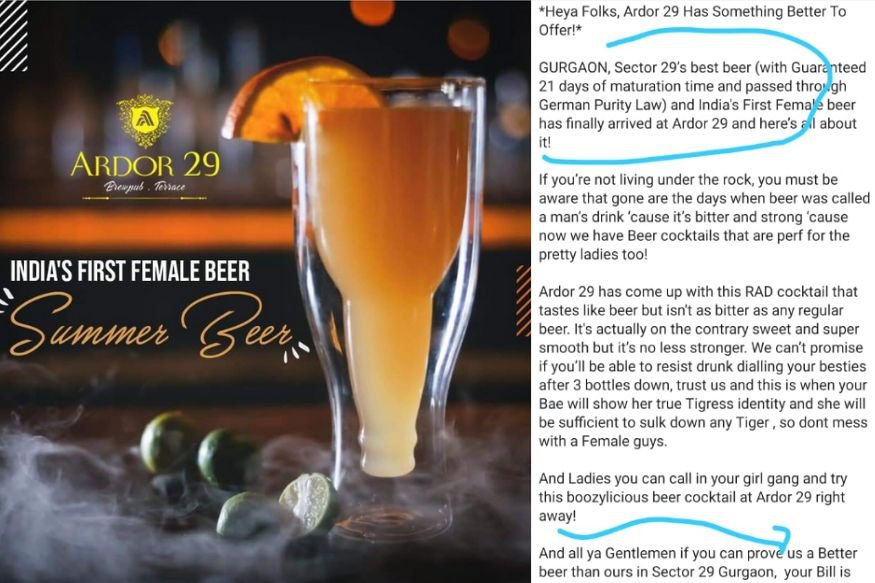 'Beer cocktails that are perf for the pretty ladies'. 
'Perf for the pretty ladies.'
'Pretty ladies'.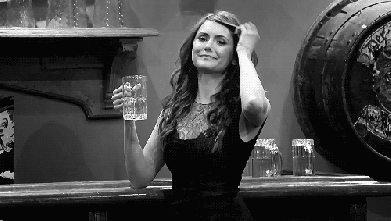 Moving on, they say that the beer is 'sweet and super smooth and less stronger'. 
Just like our world likes its women.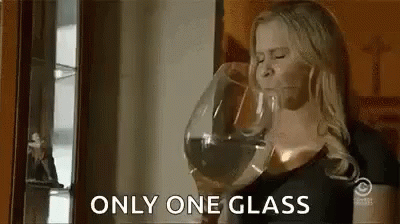 Also, they promise that you will be drunk dialing your besties after having 3 bottles down. 
LOL, what a sad challenge!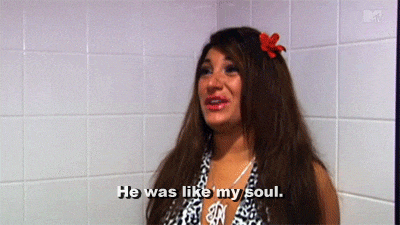 The beer will supposedly show a woman her 'tigress identity' and she will be able to 'sulk down any tiger'.
A pretty lady, 3 bottles down, after calling her besties and finding her inner tigress is definitely not going to 'sulk down'. I see myself knocking over trays in this scenario.
People on Twitter also had some opinions on this.
It gets better, wait. A woman posted a conversation of hers with the people at the bar and this is what they said.
They further elaborated that women getting drunk after 3 drinks is supposed to make men look at something beyond their looks.
Sigh! 
'Female beer', what can I say? Gotta bear with the idea.