A Nigerian athlete has proven that nothing could stand in her way of winning. At a National Sports Festival, she won gold in the multi-sport event, while being 8 months pregnant.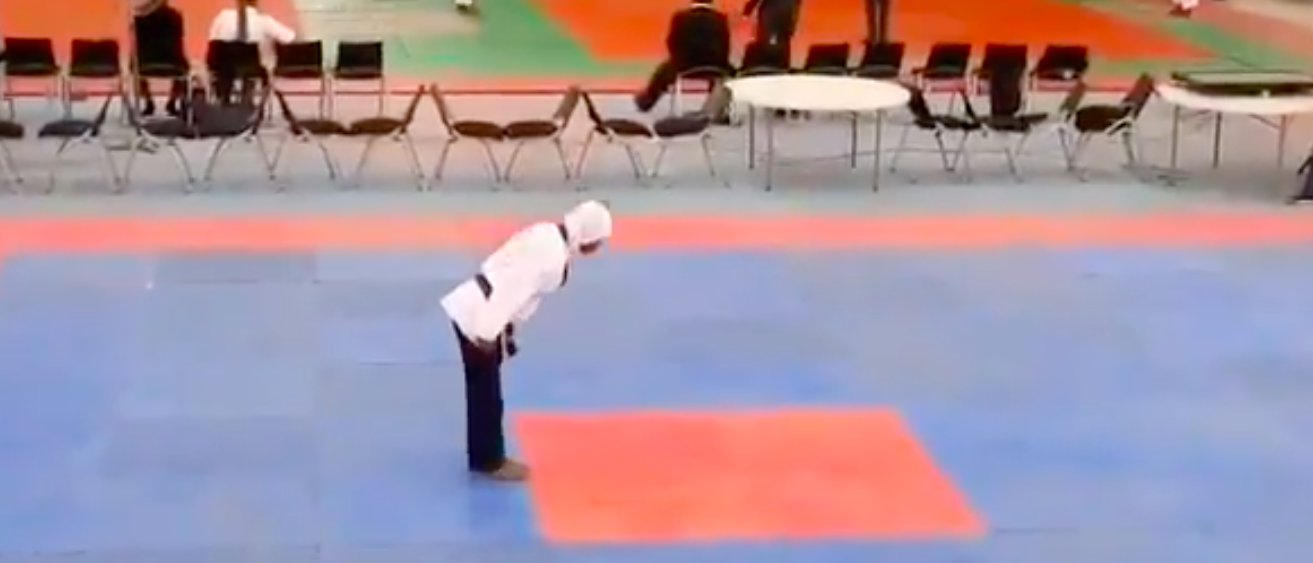 Aminat Idrees, a 26-year-old who was very visibly pregnant won in the non-combat, Mixed Poomsae category in Taekwondo.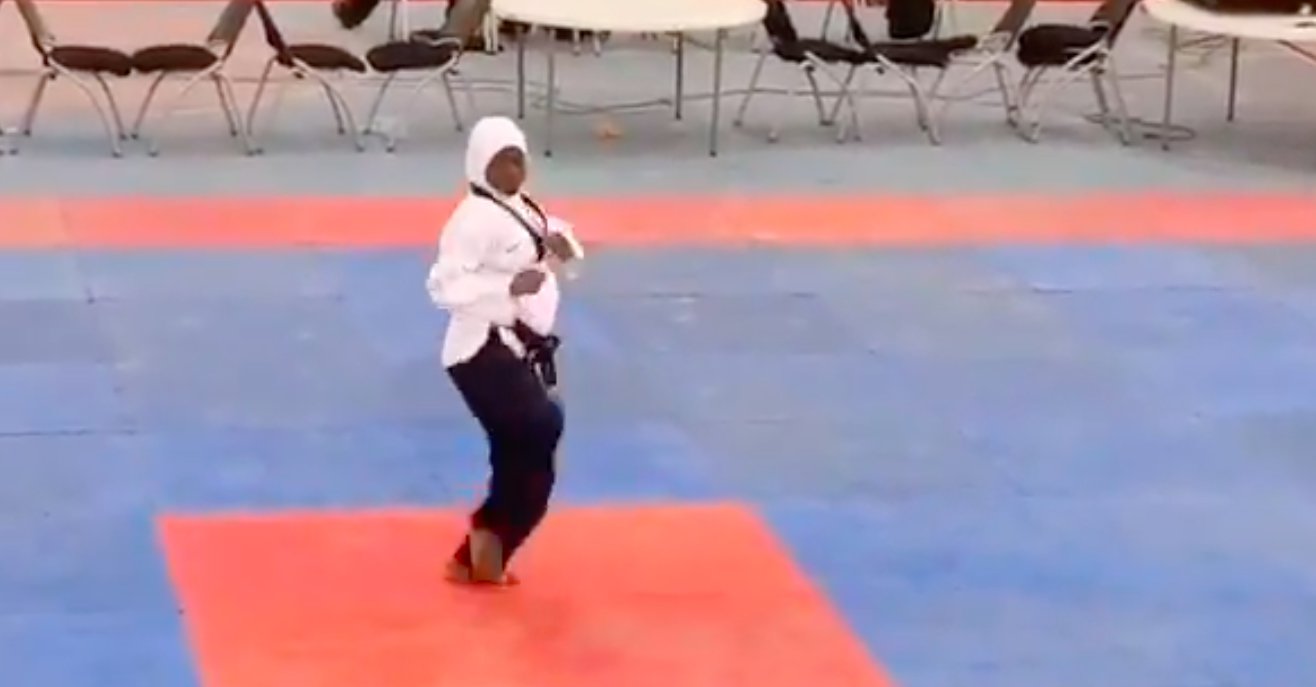 It's such a privilege for me. I just decided to give it a try after training a couple of times… It feels really good. Before I got pregnant, I have always enjoyed training, so it didn't seem different with pregnancy.
-Aminat Idrees told CNN
In this tournament that happens every two years in the country, Aminat also won several other medals in the non-combat simulated category of Taekwondo. 
An inspiring outing by heavily pregnant Aminat Idrees who won a gold medal for Lagos at the ongoing National Sports Festival in Benin, Edo State.

Aminat Idrees who is 8 months pregnant won gold in the Mixed Poomsae category in Taekwondo pic.twitter.com/rr4fxJCfMs

— National Sports Festival 2020 (@nsf_edo) April 5, 2021
Twitter was quite divided about Aminat's decision to compete while being heavily pregnant. Some criticised her for putting the baby at risk. While others made it clear that it was her body and her choice to do what she wanted. 
Please note: She didn't fight.

Poomsae is a set sequence of movements that consists of the various fundamental stances, blocks, punches and kicks logically arranged in a meaningful order in response to attacks from multiple imaginary assailants

— Bayo Adegboyega (@Bayoradegboyega) April 6, 2021
Please tell them o. I don't know what the uproar is about. She is not in combat, it is a demonstrative category. I don't see how any of the moves affect her health or her babies. If for anything, it makes her and the baby healthier. Her sequencing is brilliant!

— Otoyo Ejikpese S (@Otoyosam) April 6, 2021
I love the way she made the sequencing so easy to the eyes. Awesome performance. Let those with the ignorant comments bury their heads in shame. Poomsae is NOT a fight but a tactical combination of movements against imaginary attacks.

— 'Tọ́pẹ́ van Adébáyọ̀ CFR (@Pianomanoppy) April 7, 2021
8 months pregnant in a combat sports.. it can only happen in this part of this world.

— Yusuf Atolagbe (@Atolagbe_1904) April 6, 2021
Seriously???? This is risky!! Was this approved by the LOC???

— AdlynJohn (@AddyJonny1) April 8, 2021
For all of those who are saying she is mad. The organisers are mad. Please read this from the health authorities in the UK.

— Olubanji Alarapon 🇳🇬🇬🇧 (@Akure4Life) April 6, 2021
Aminat's decision has upset quite a few but there are others who are praising her for her dedication. However, it is her baby, her choice and we should stop policing women for the decisions they make with their bodies.