Dr Shawna Pandya, who works as a general physician in Canada's Alberta University, was reported to be gearing for an 'out of the world' experience. She was said to be one of the two candidates to be shortlisted from among 3200 candidates, who will take part in space missions next year.
But Pandya has clarified that she is not going to space any time soon. In a Facebook post, she wrote that she's wasn't shortlisted to go to space just yet.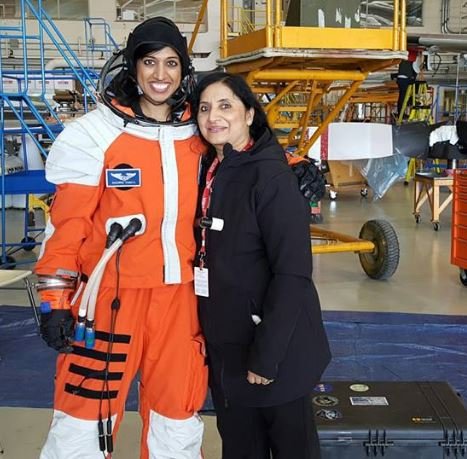 A report by The Hindustan Times  said that she was part of a project called Polar Suborbital Science in the Upper Mesosphere (PoSSUM), which will study the effects of climate change. The report said she would work on Physiological, Health, and Environmental Observations in Microgravity (PHEnOM). However, she clarified that she was not going to be a part of it just yet. 
The 32-year-old Pandya who hails from Mumbai was always passionate about being an astronaut since her teenage years.
 She completed her Masters in Space Studies at the International Space University and worked at both the European Astronaut Centre and NASA's Johnson Space Centre.
In 2015, she wore spacesuits, rode on aerobatic flights and experienced changing gravity environments as part of the training.
(Editor's note: The report was originally headlined: All You Should Know About Dr Shawna Pandya, Who'll Be The 3rd Indo-American Woman In Space but was re-headlined and re-edited to reflect the fact that she isn't set to go to space) 
(With inputs from PTI)
(All images sourced from Facebook| Shawna Pandya)