The swimsuit round is one of the most anticipated one at any beauty pageant. However, before toned legs and bikinis, there were covered up swimming costumes. Let's rewind a bit and take a look at Indrani Rahman, representing India at the swimsuit round of the first Miss Universe pageant. 
Indrani Rahman was married, and with a child when she was crowned Miss India in 1952. Known for her classical dancing skills, she was one of those few talented people who popularised the Indian classical dance in the West. Rahman was later awarded the prestigious Padma Shri in 1969 for her contribution to the field of art. 
Rehman was the first Indian beauty who graced the stage of the first Miss Universe pageant held on June 28, 1952.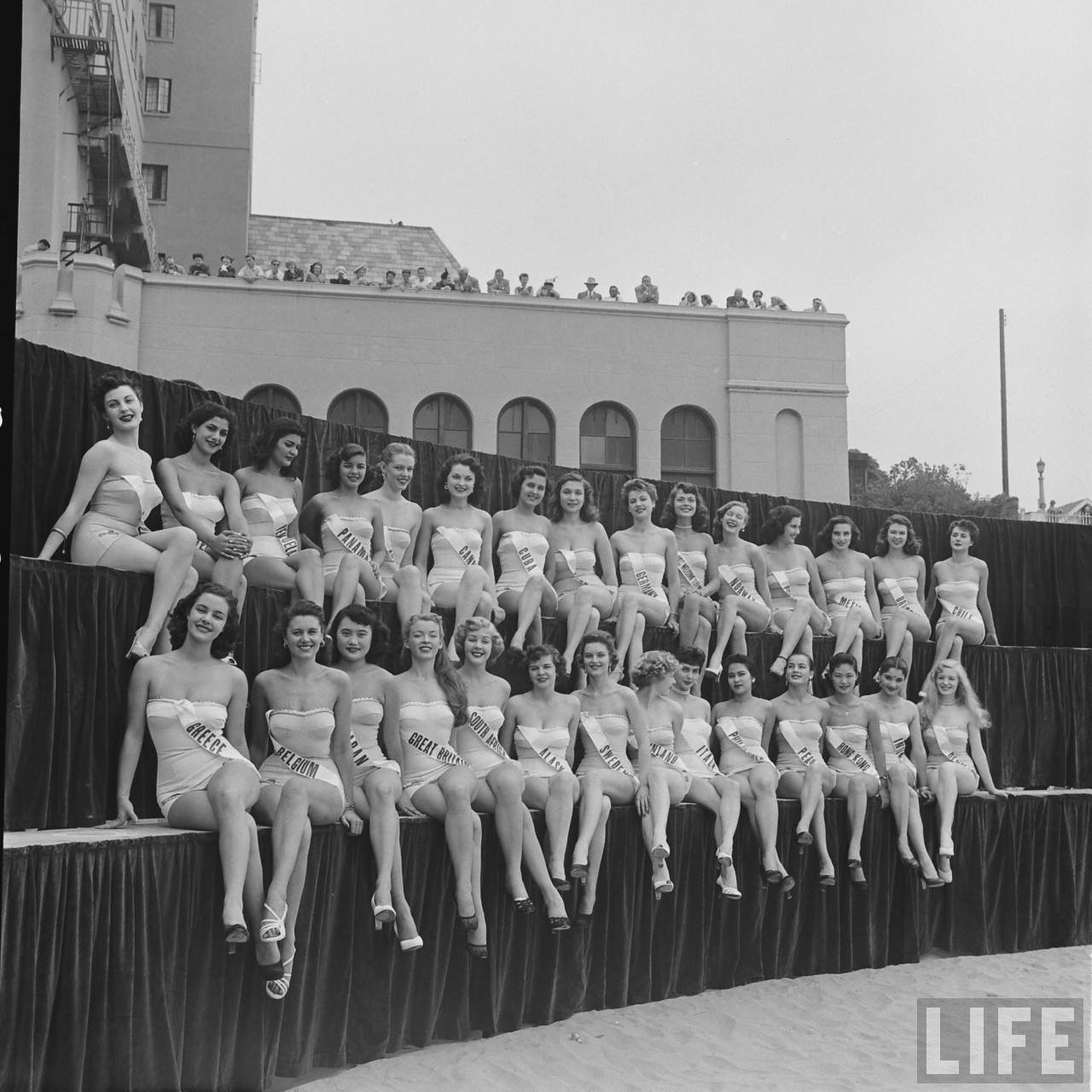 Zoom in a little and look at how this petite beauty charmed everyone with her poise.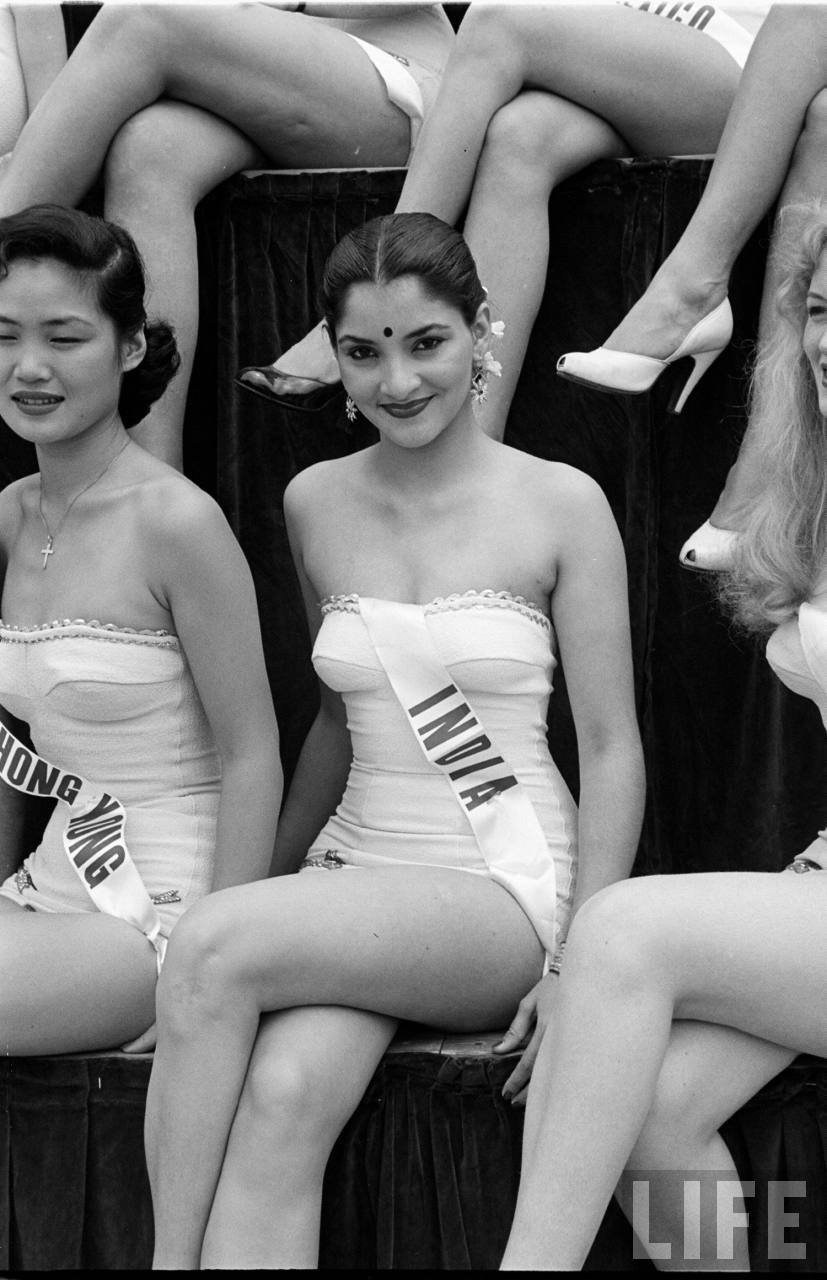 Did you notice the bindi and the gajra? Simply beautiful.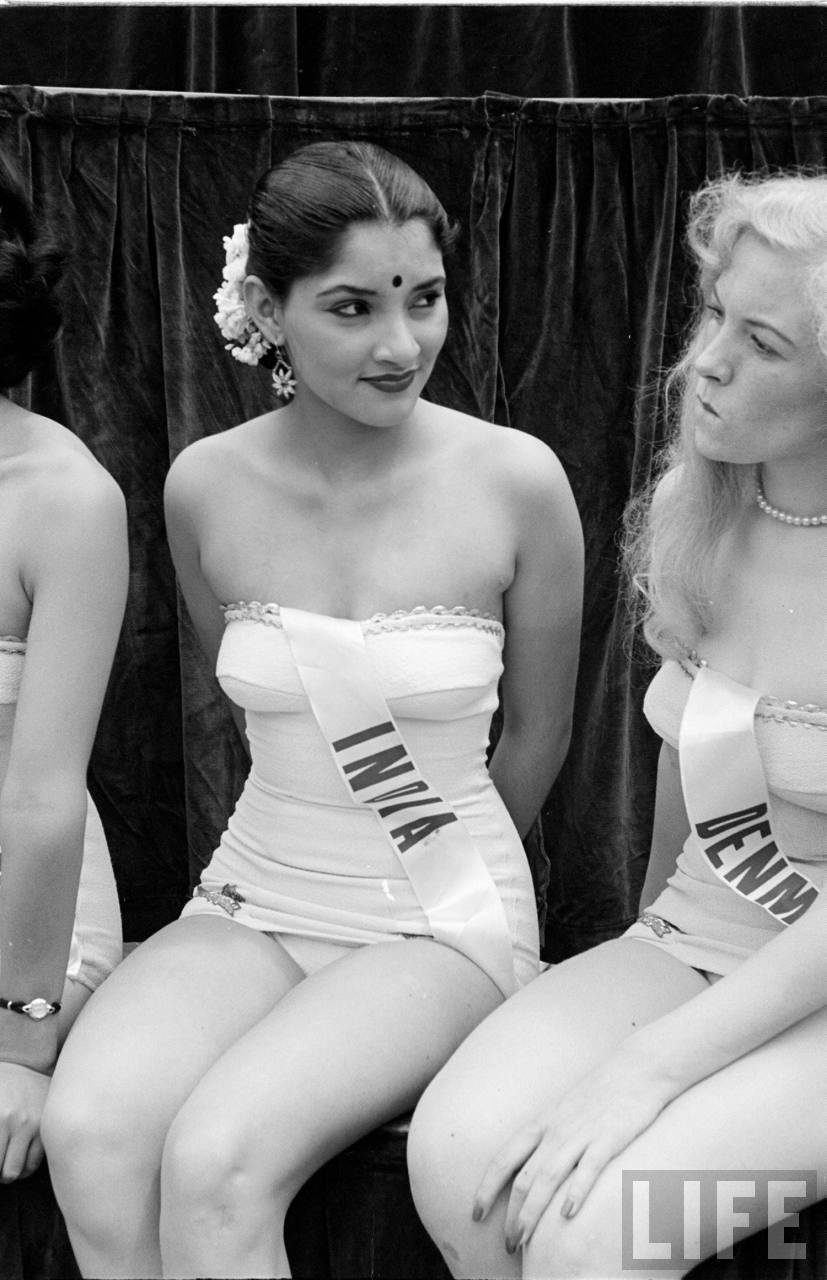 Blended the look quite well!