Today there is far more to college courses than just engineering, MBBS, and commerce. Like this 'new' Dulhan course that an institute in Hyderabad is allegedly teaching.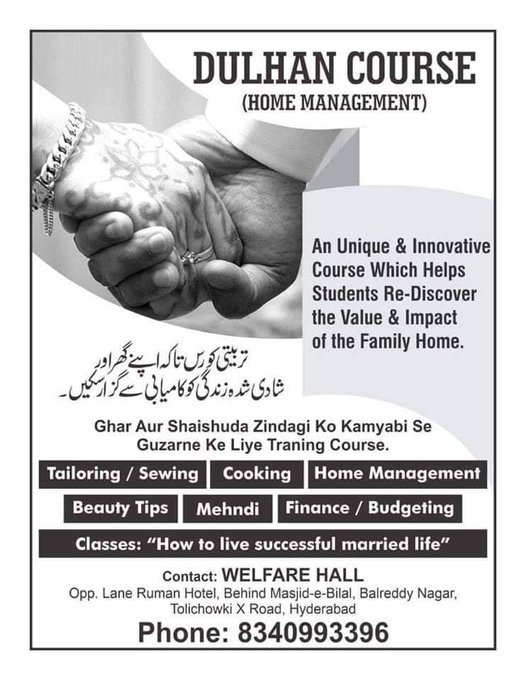 A Twitter user shared an image of a pamphlet advertising a 'Dulhan Course' or 'Home Management'. The course helps 'students re-discover the value and impact of the family home'. It includes lessons such as cooking, beauty tips, home management, finance/budgeting, and even mehendi.
The country may be going to the moon, literally, but our society is stuck in the 'dark ages'. Naturally, Twitter was quick to call out the regressive ad: 
Is their morning prayer, sajna hai mujhe, sajne ke liye? Asking for a friend.