A lot of people believe that the idea of a big fat Indian wedding is equal to flushing money down the drain. Sahi hai. But then you have narcissistic folks like me, who live in anticipation of this ginormous pomp of a day.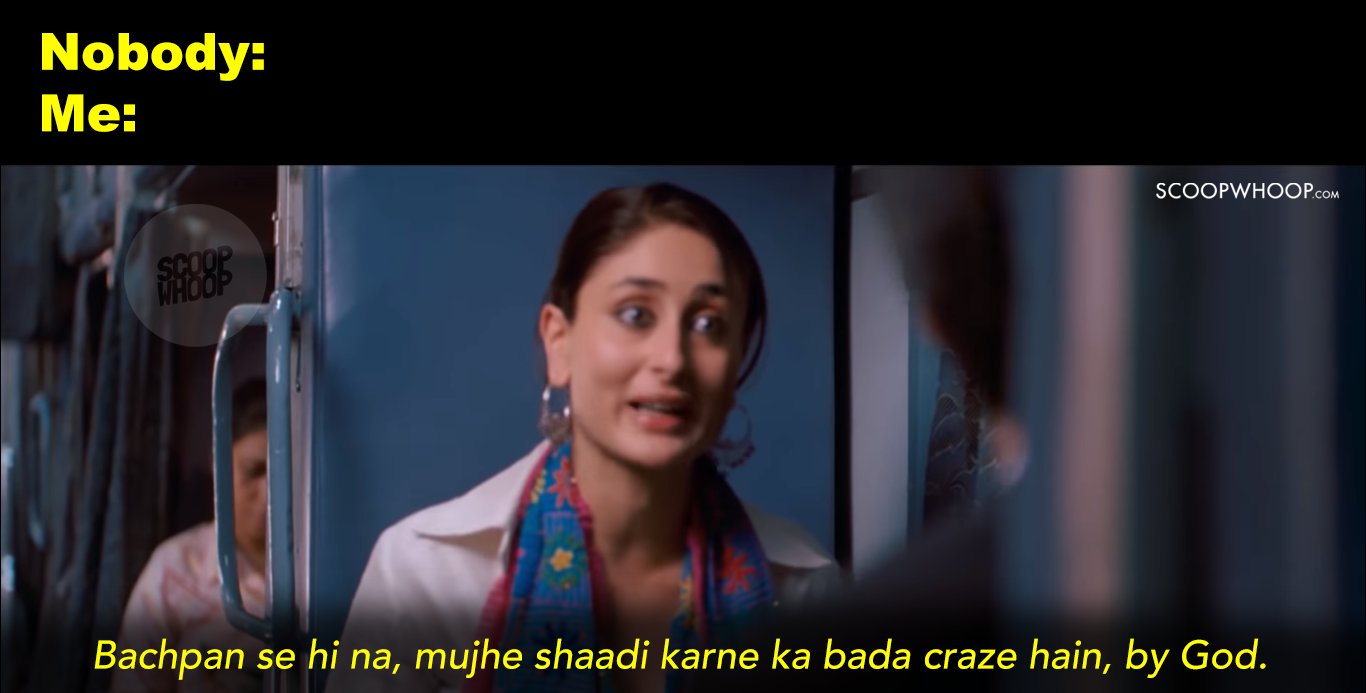 Ever since I saw Anushka Sharma entering in slo-mo to the delightful tunes of Din shagna da, my wedding daydreaming has reached another level.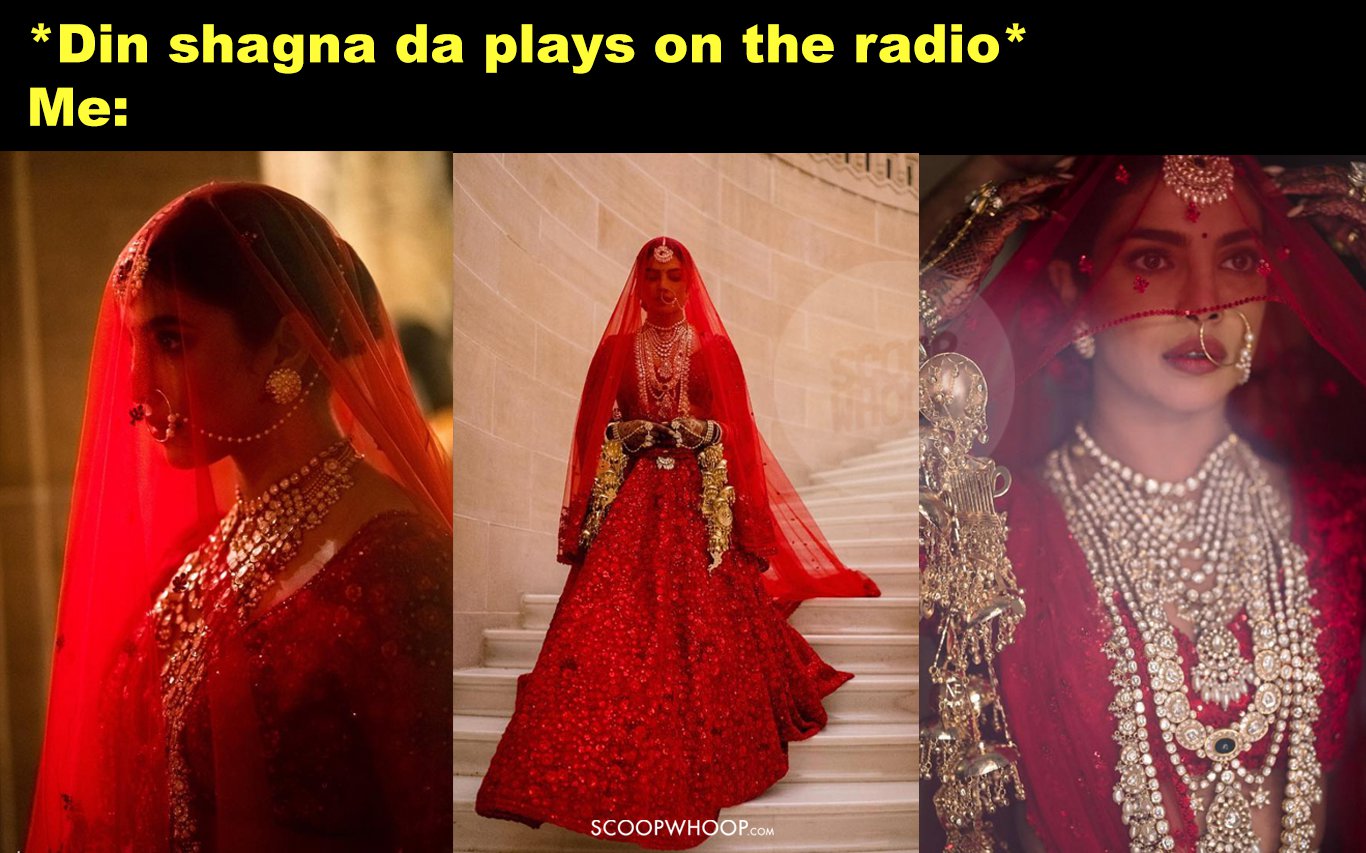 And Sabyasachi is just adding fuel to this fire. His latest photoshoot ft. Manushi Chillar has me planning my beach wedding.
Scrolling through lehenga pics every day at every chance I get is a legit mood.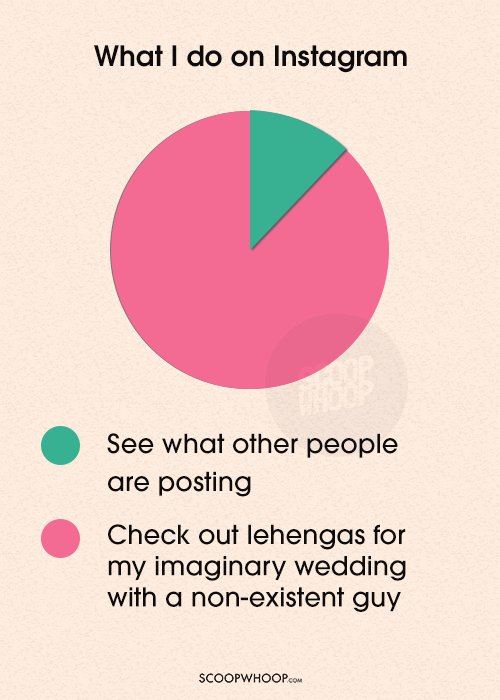 From lush colour schemes (which BTW pastels! Amirite or amirite?) to wedding playlist, I have constantly kept my wedding plans up-to-date.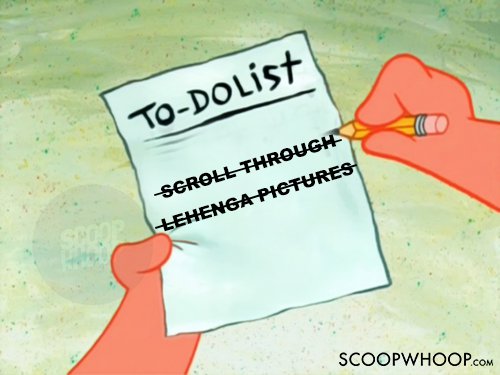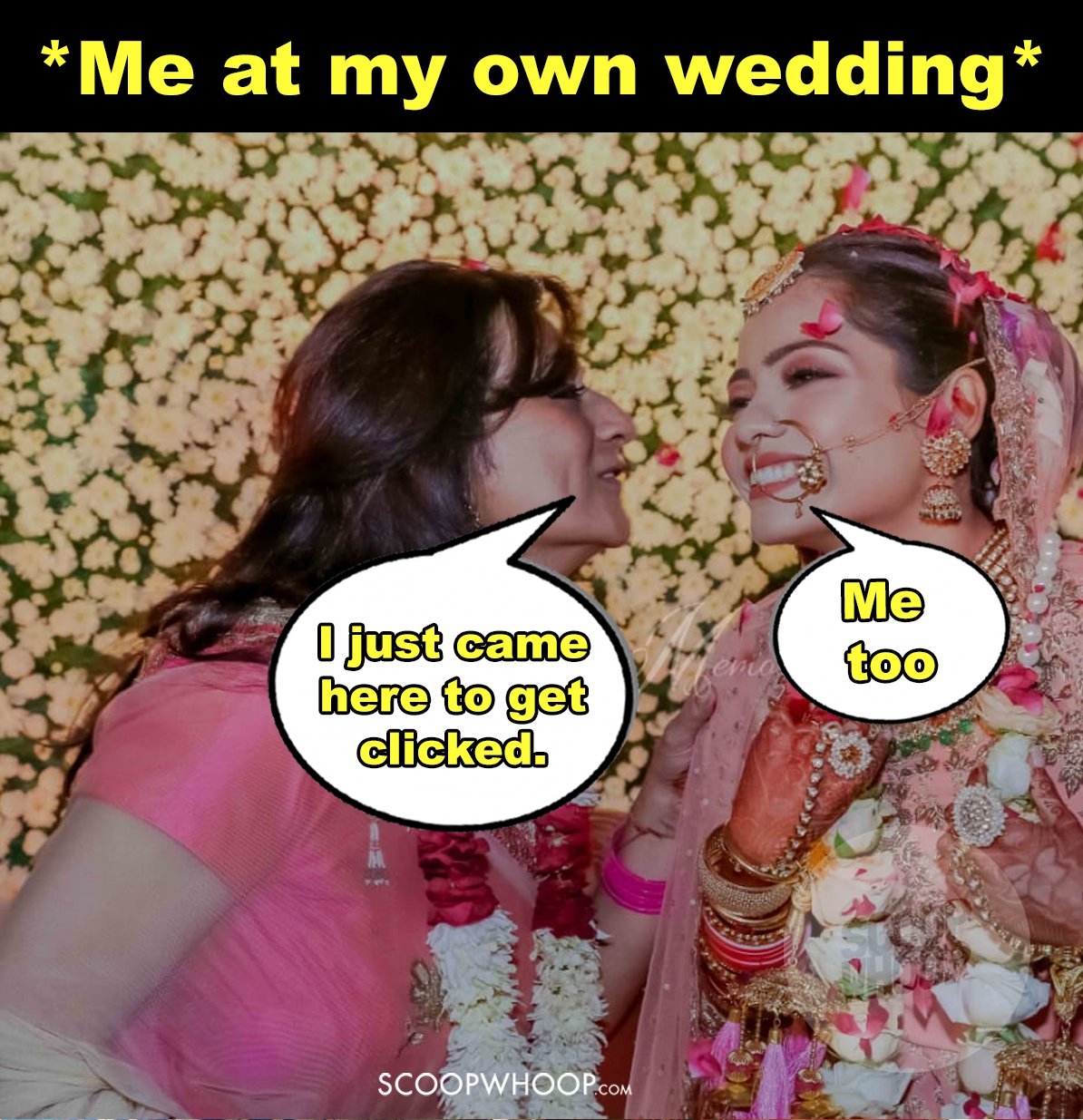 Every time a rishta aunty comes to me with an 'eligible match', my mind goes, 'lol no', coz let's be clear, this wedding fantasy has nothing to do with wanting a marriage.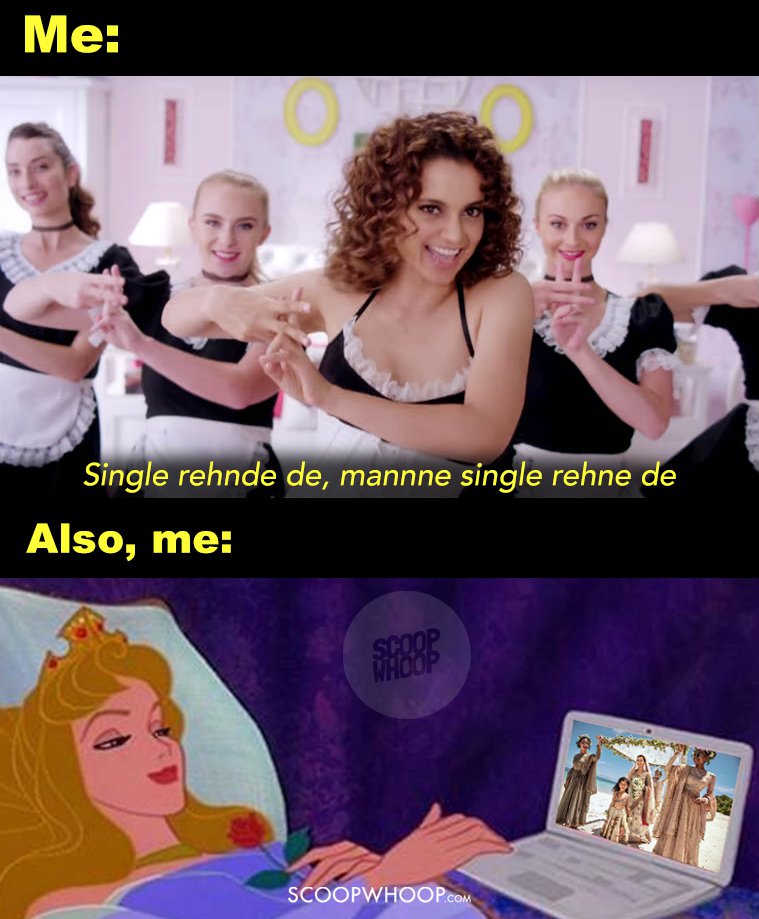 Wedding needed. Groom optional.
After the celebration, we all can head home, including the groom and I.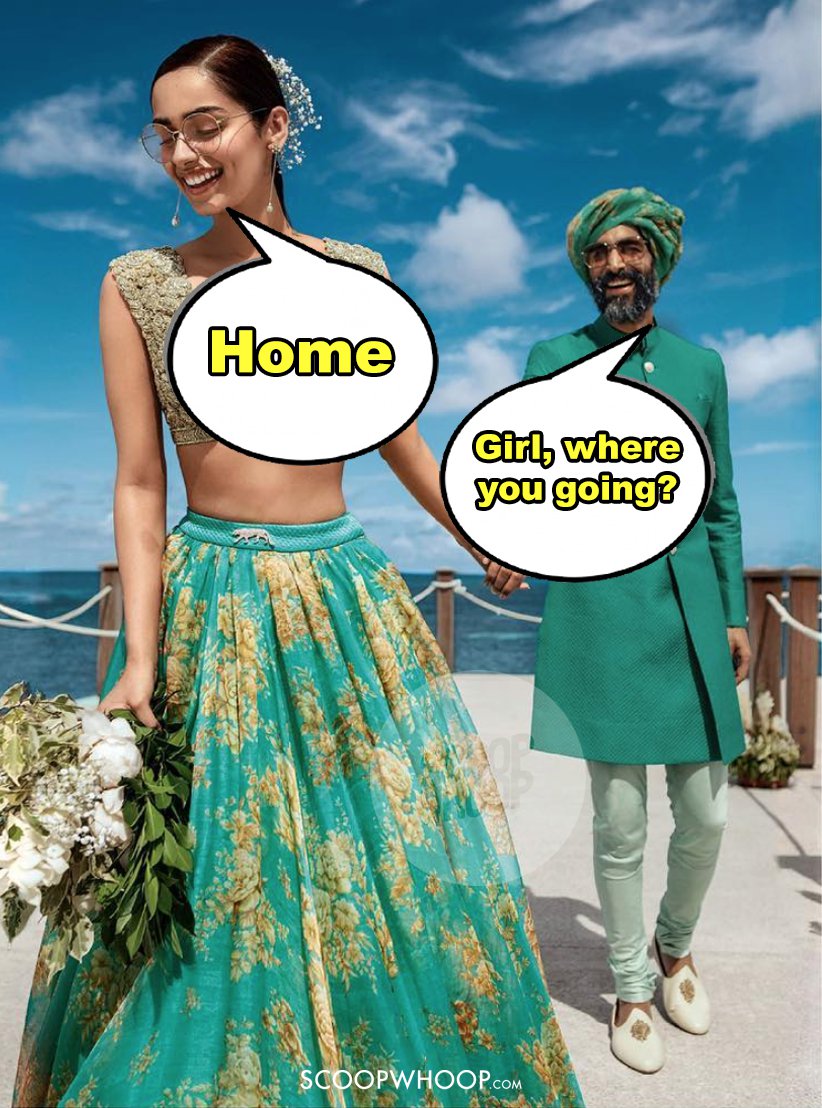 I just want a day where people would gather to celebrate me, moi, and myself.
And if we could make it an annual thing, that'd be great, you know. 
Mere 'Annual Me-day' pe jalool-jalool aana, you guys.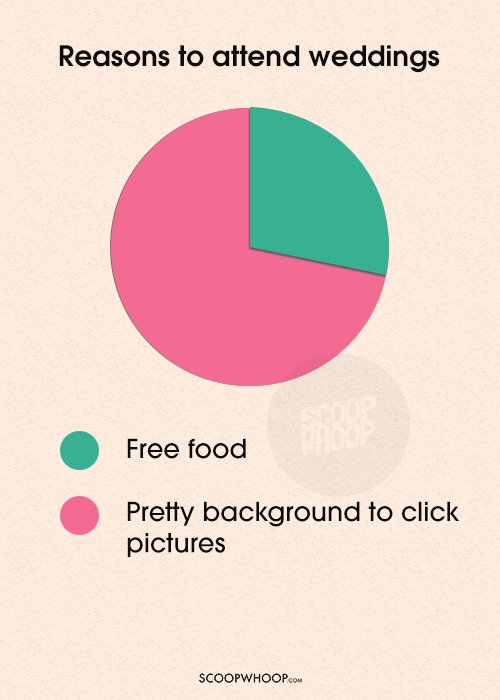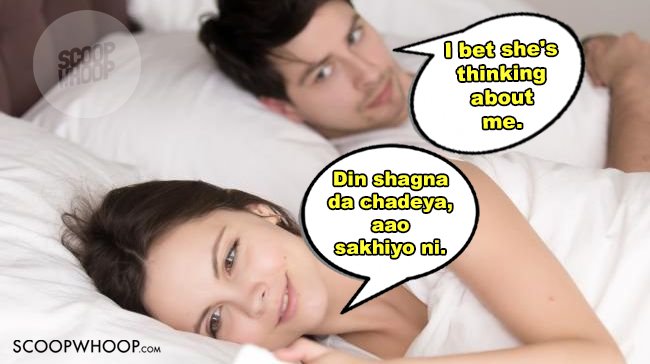 Mehendi laga ke rakhna, chehra chhupa ke rakhna 
Mujhe hai Sabyasachi pehnna, optional hai Sajna. (groom) 
If you also spend your entire day, scrolling through lehenga pics, then sis, hi5 me by heart-reacting this article.