For the longest time ever, bikinis were considered as taboo in our society, they probably still are. In an era where men choose to put women on a 'righteous-respectable' pedestal, these iconic women broke out of the mould to reclaim their bodies, reestablish their choices, while making a bold statement.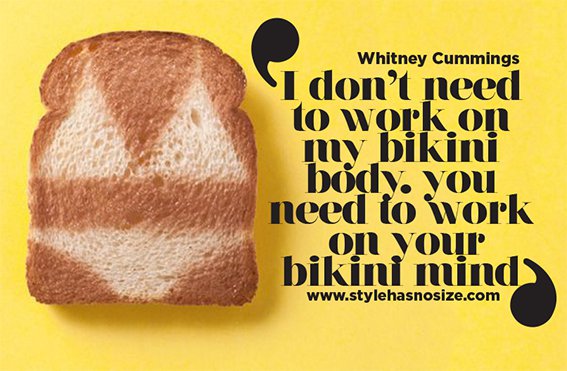 1. Marilyn Monroe's itsy bitsy teenie weenie polka-dot bikini
Being a curvaceous woman in an industry where women were expected to have a petite stature, she paved the way for body positivity back in the 50s. She believed in embracing and flaunting what people shamed her for. She's the icon who still continues to reign over our heart. 
To all the girls that think you're fat because you're not size zero, you're the beautiful one, its the society who's ugly.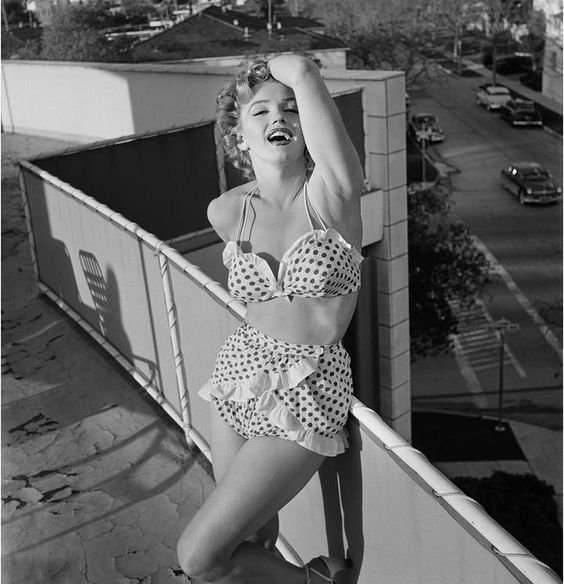 2. Ursula Andress as the First Bond girl 
Hello, can we please take a minute to notice our bond girl's super chic and resourceful white belt holding her dagger which screams that she doesn't need a man to protect her. Ursula Andress is the legendary inspirational sensei to all the bond girls. We now know where they all get their killer charisma from.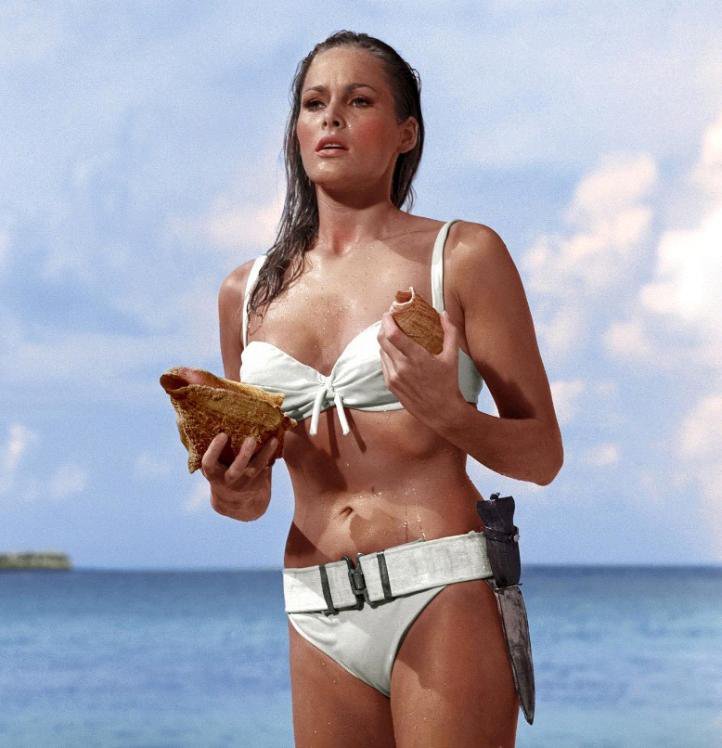 3. Carrie Fisher, Princess Leia 
Even though Princess Leia's slave golden bikini has attracted controversy over the years, it is one of the most iconic costumes of all times. Carrie Fisher was bold enough to put the needs of her character over her comfort zone. The warrior princess always had a love-hate relationship with her metallic golden slave outfit, initially she had a lot of struggles with the costume because it restricted her movement but as she tells People in the end, it was all worth it. 
What redeems it is I get to kill him, which was so enjoyable……I sawed his neck off with that chain that I killed him with. I really relished that because I hated wearing that outfit and sitting there rigid straight, and I couldn't wait to kill him.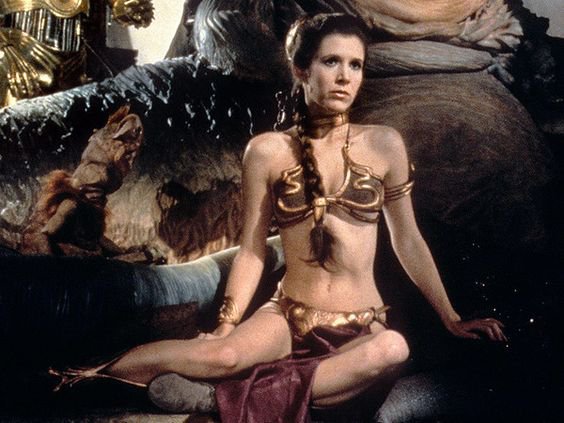 4. Sharmila Tagore For Filmfare 
In 1967, Sharmila Tagore became the first Indian actor to be shot in a bikini. In an interview she tells Deccan Herald, 
Then there was alot of criticism, though it is seen very differntly now. In order to win the hearts of the audineces, I tried to chnge my image.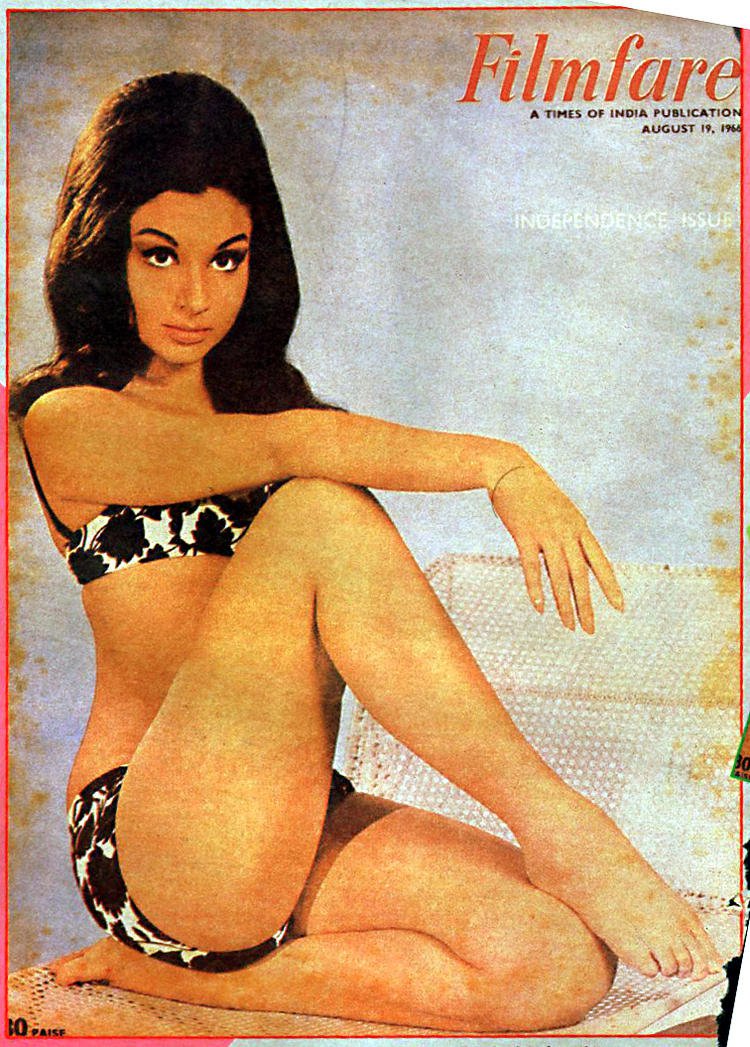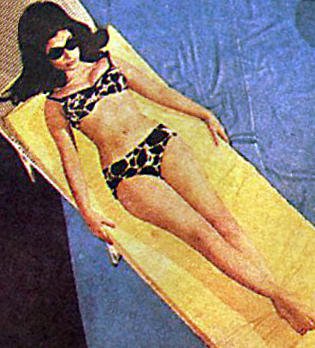 5. Princess Diana 
The regal rebel didn't mind breaching the royal protocols if they stood between her and her freedom to express through outfits.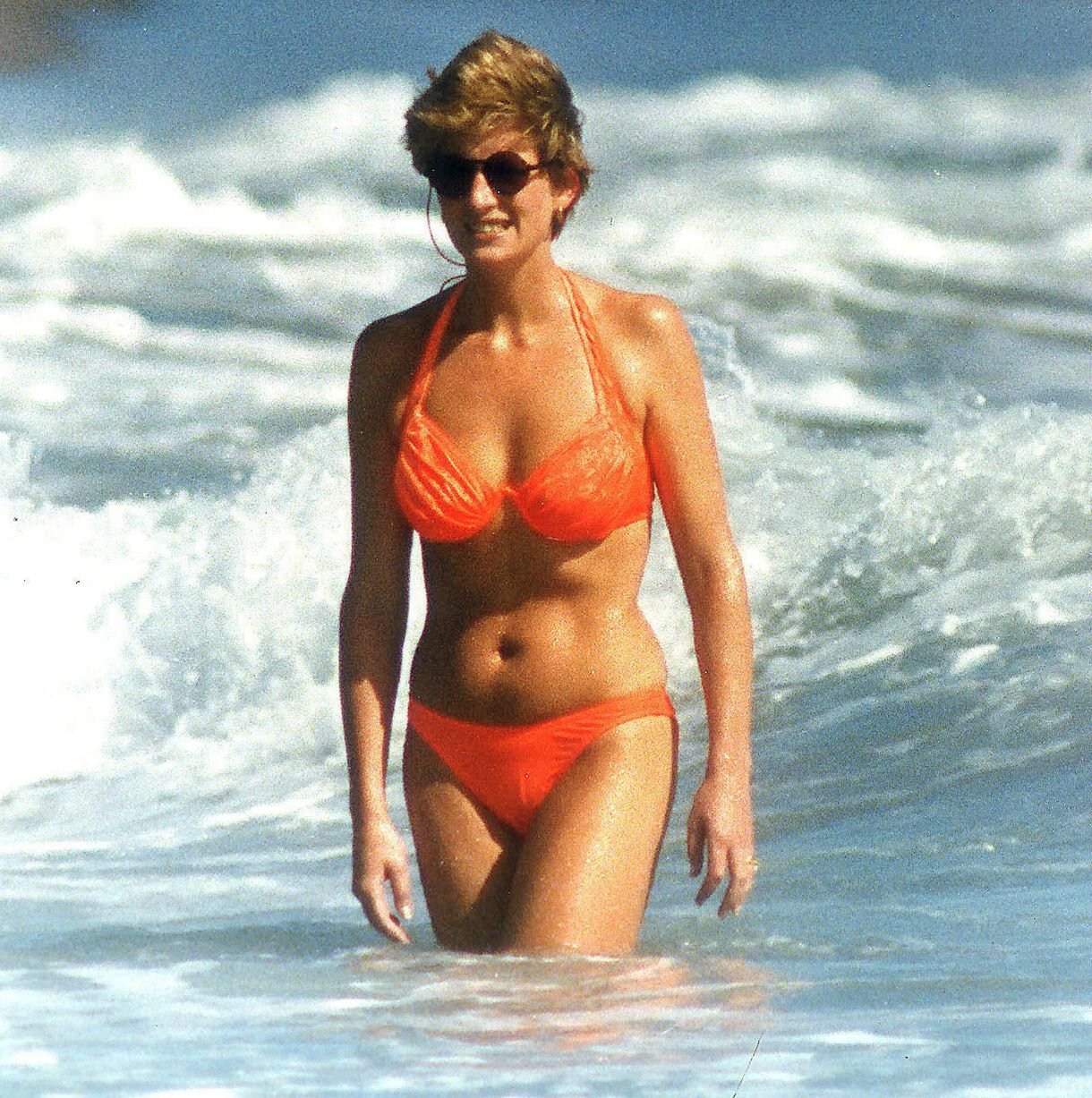 6. Brook Shields, Blue Lagoon 
The young Brook Shields was a victim to a lot of controversies due to her young age. However she embraced the white single shoulder bikini with the utmost maturity and grace.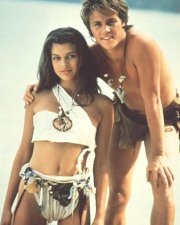 7. Angelina Jolie, Lara Croft: Tom Raider 
For her action scene in Tom Raider, Jolie stunned a monochrome black sporty bikini with her signature knife strapped to her shoulder.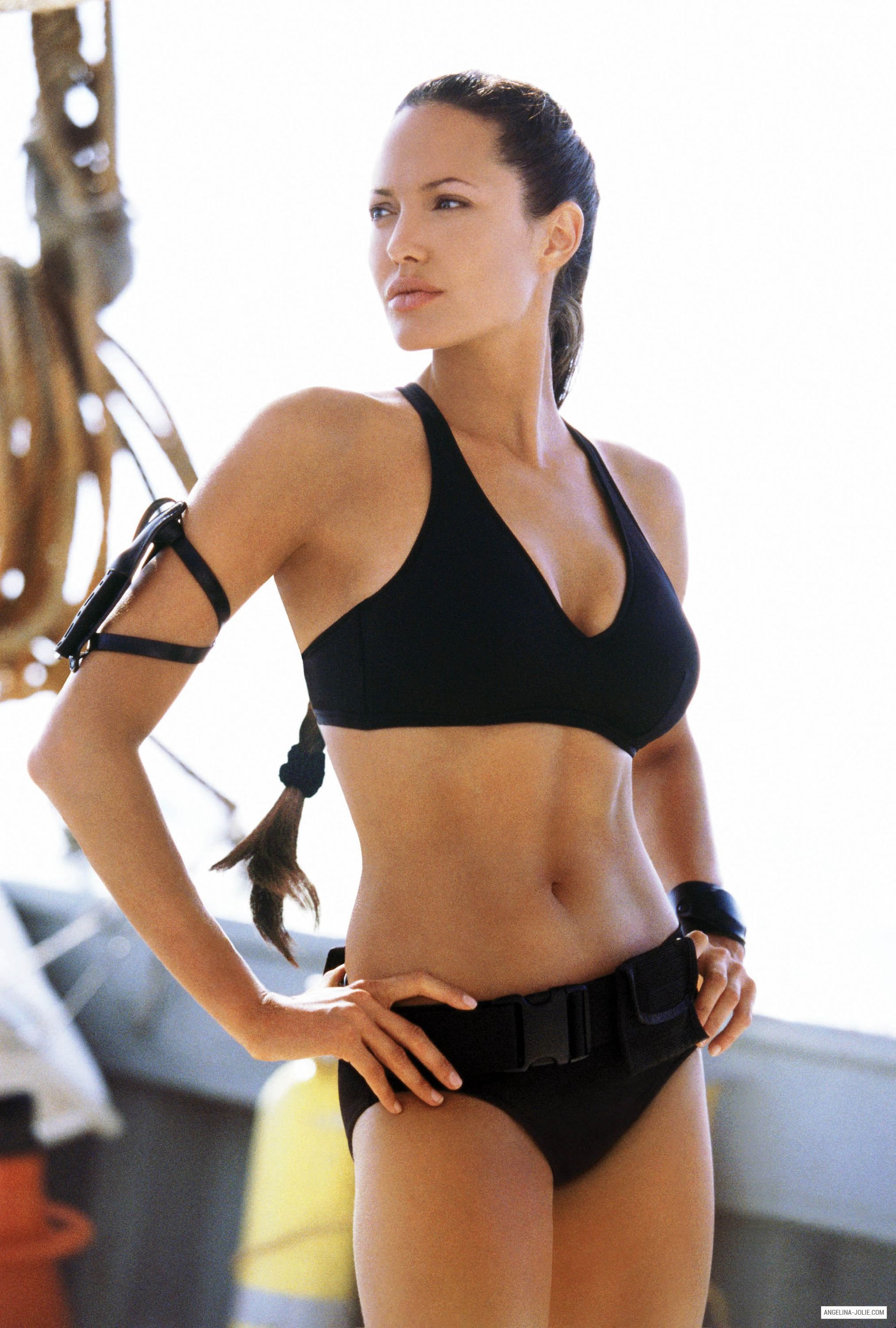 8. Jennifer Aniston as Princess Leia 
The one with Ross' Princess Leia fantasy.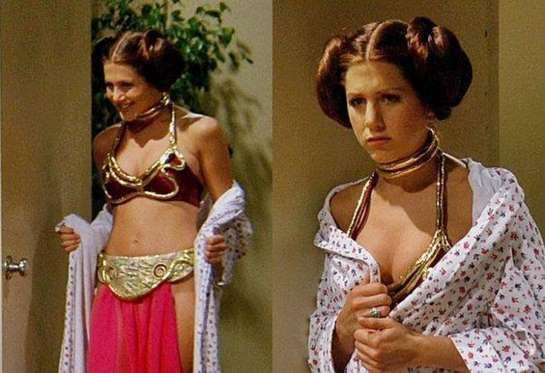 9. Rachel McAdams, The Notebook 
"If you're a bird, I'm a bird" and we all are little birdies watching our lovebirds and secretly falling in love with Rachel's retro red high waisted bikini.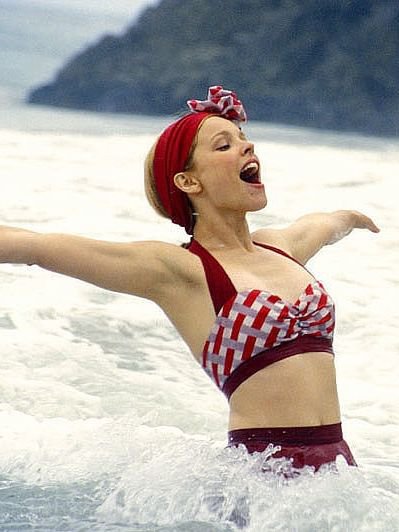 10. Halle Berry, Die Another Day 
Is the chic white belt a Bond girl legacy? Halle Berry's tangerine bikini was a perfect homage to the first Bond girl–Ursula Andress.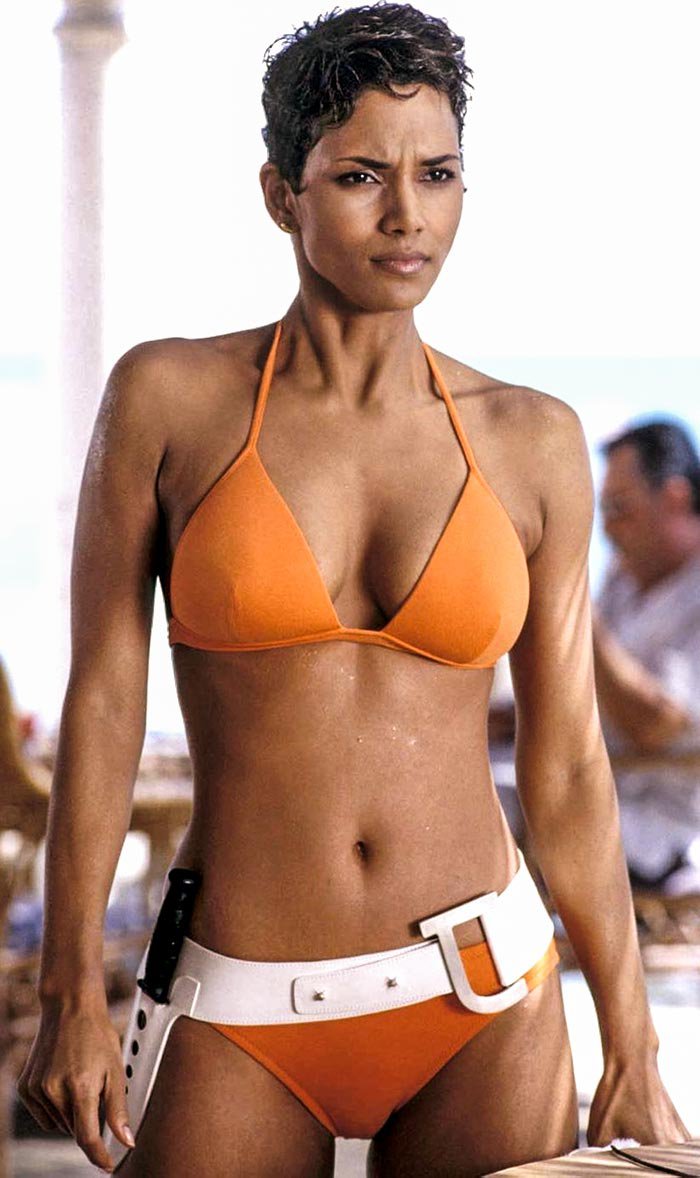 11. Elizabeth Hurley, Bedazzle 
Well, we don't mind making a deal with this glamorously badass devil. This was a revolutionary scene which established that women don't always have to be put on an angelic pedesteal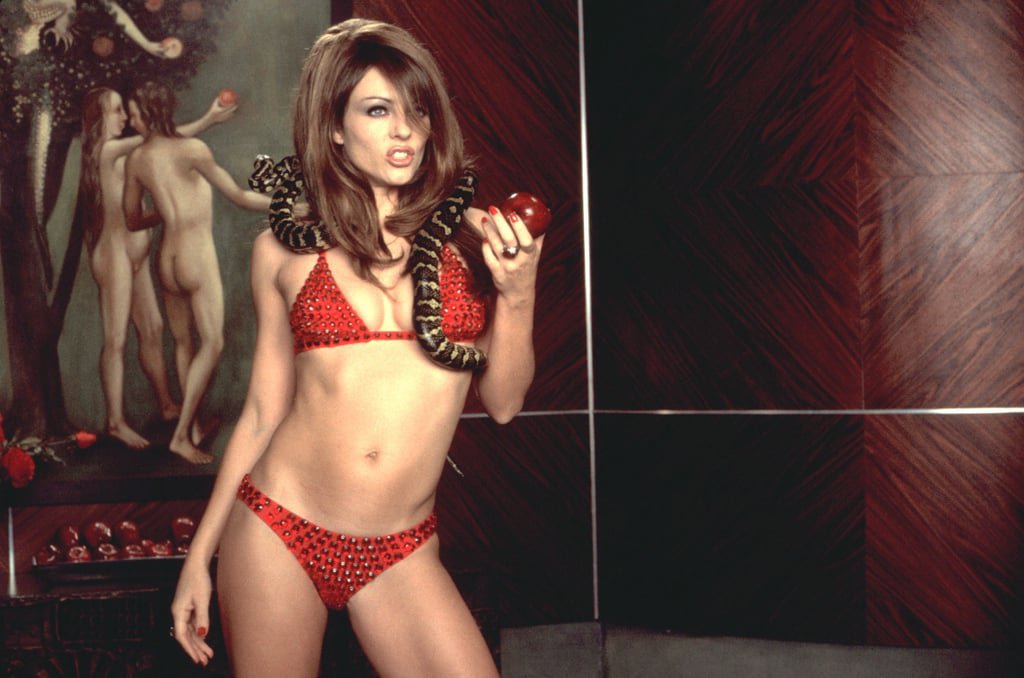 12. Cameron Diaz & Demi Moore, Charlie's Angel Full Throne 
Cameron Diaz and Demi Moore gave us major Yin and Yang goals.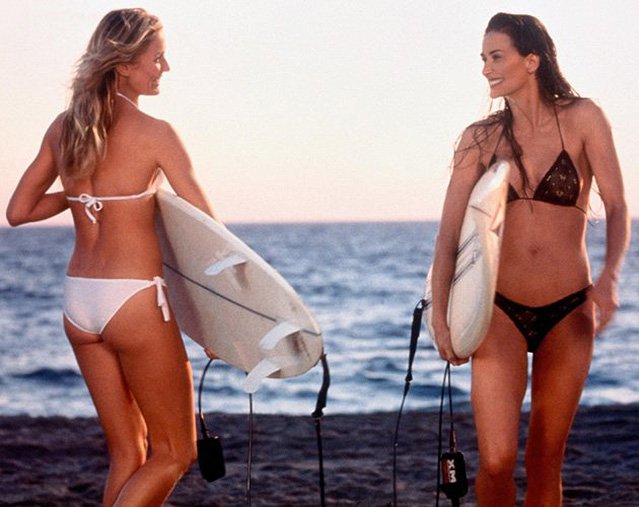 13. Mallika Sherawat from Murder 
Mallika's clothing has always been an expression of her freedom. Her iconic blue and green bikini from Murder was sensational.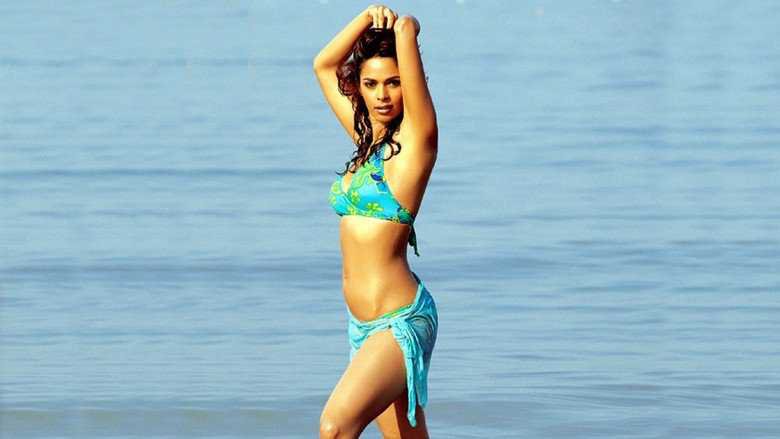 14. Pamella Anderson, The Lettuce Lady 
Bikini for a cause, in a campaign for PETA, Pamella Anderson sported the iconic lettuce-kini.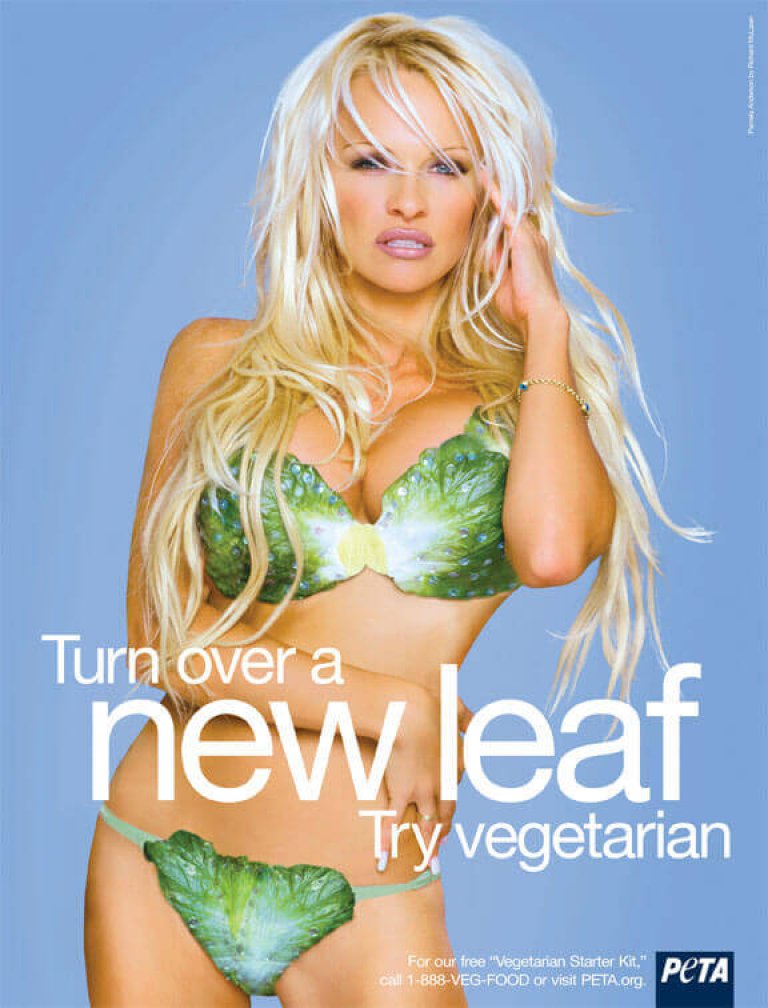 16. Ashley Graham, Sports Illustrated 
Ashley Graham made history by being the first 'plus size' model to grace over the cover of Sport's Illustrated swimsuit issue. She proved that 'every-body' is a bikini body.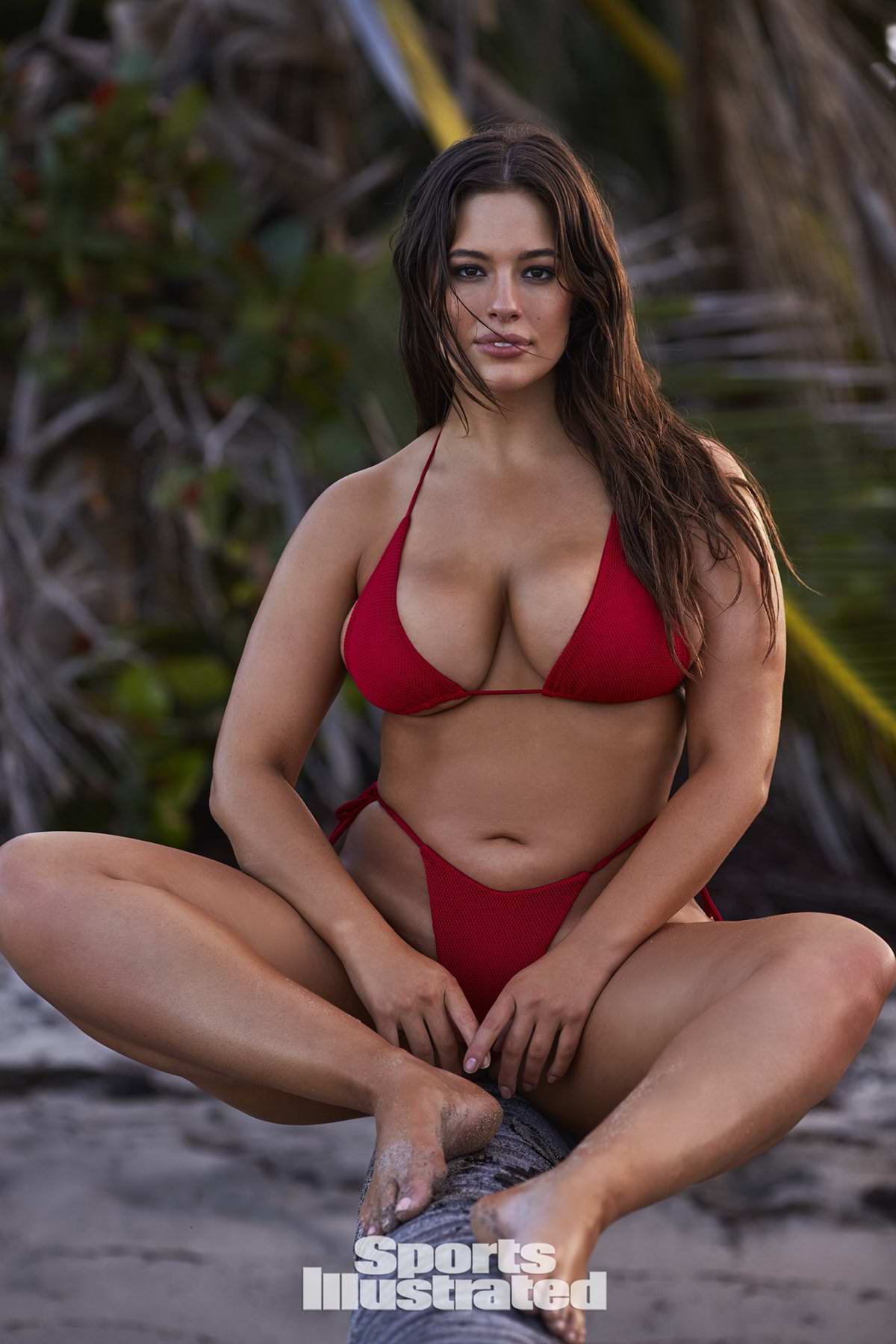 15. Kimmy K's Furkini 
Don't be fooled by the effortlessnes with which Kimmy is doning her furkini on snow caped altitudes, it ain't no joke.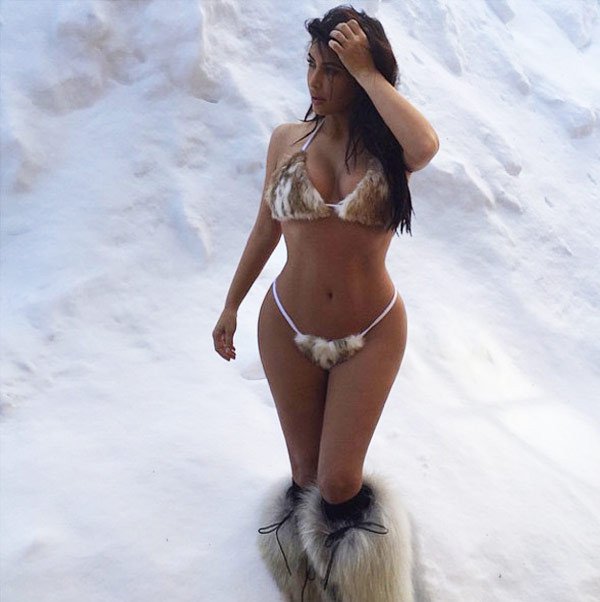 17. Winnie Harlow, Sports Illustarted
After walking the runway for Victoria's Secret November Fashion Show, she became the first model to fiercely parade her Vitilgo to shoot for Sport's Illustrated.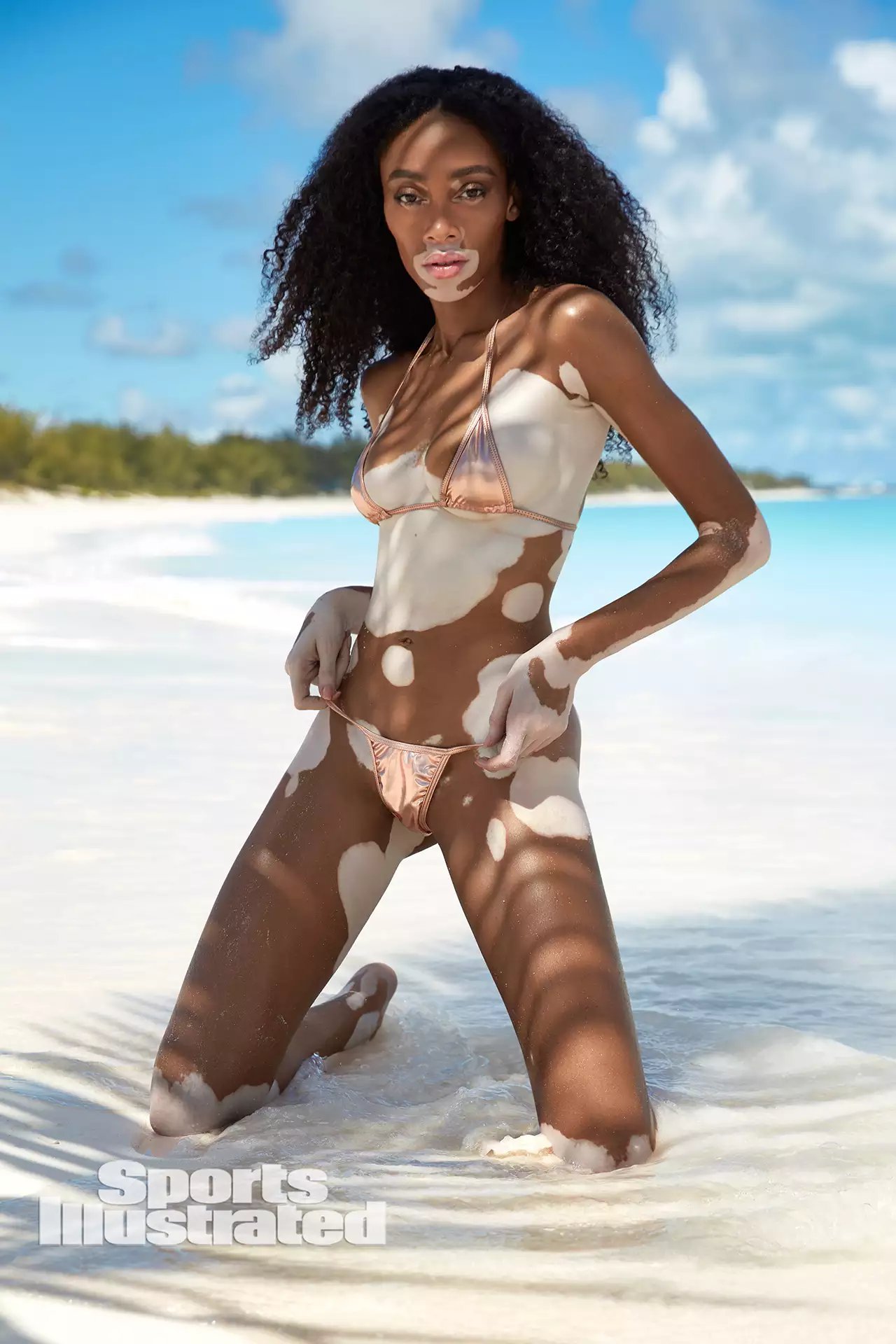 18. Reese Witherspoon's in Elle Wood's iconic Pink Sequin Bikini 
As Legally Blonde turned 15 a few years ago, Reese Witherspoon wore her iconic pink sequin bikini from the series and rekindeled our love for it.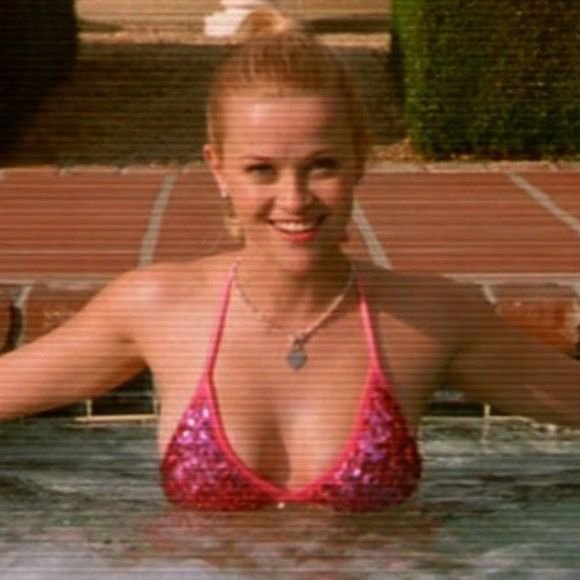 19. Halima Aden in a burkini 
Burkha + Bikini= Burkini 
A burkini is a covered bikini. It doesn't discriminate, it adapts.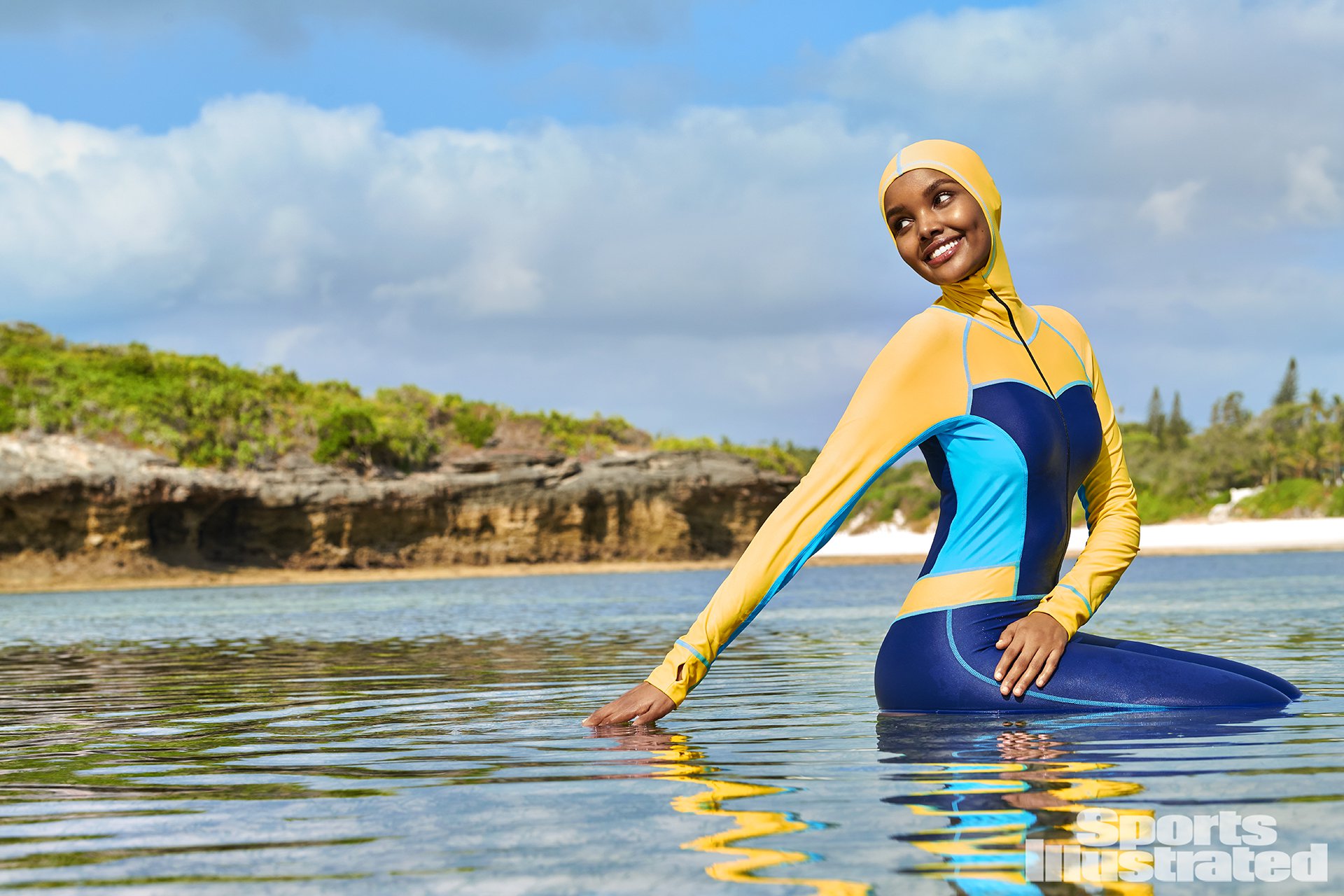 20. And, of course a special mention to our favourite , Bikini Bottom