For the first time in the history of India's police force, New Delhi's security against terrorism is going to be in the hands of an all-women Special Weapons and Tactics (SWAT) team.
This is not the only good news. All the 36 members of this SWAT team are women constables from the North-East.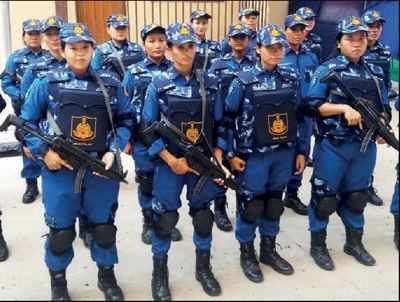 The idea to create an all-women SWAT team was conceived by Delhi Police Commissioner Amulya Patnaik. While 13 members are from Assam, rest of the members hail from Arunachal Pradesh, Sikkim and Manipur, 5 from each. 
Speaking to the TOI, Patnaik said: 
These women are second to none when it comes to handling terror strikes and hostage crisis in urban areas. In fact, they were rated better than their male counterparts by their trainers at Police Training College in Jharoda Kalan.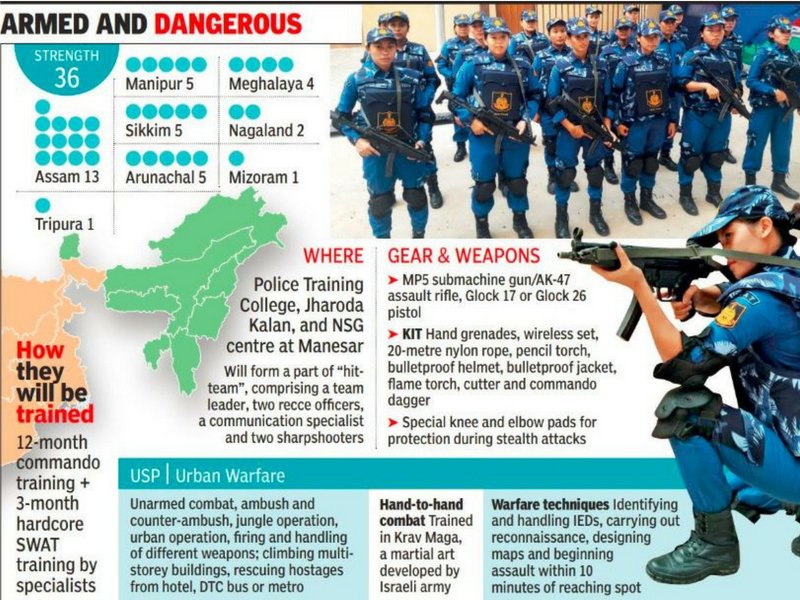 These women, armed with MP5 submachine guns and Glock 21 pistols, have received a 15-month specialized training of the Israeli Krav Maga- an unarmed combat style. They're also capable of climbing multi-storey buildings and carrying out rescue operations in places like hotels, metro and buses.
They will be posted at high-risk and strategic locations in central and south-Delhi and will also be in charge of maintaining security at India Gate & Red Fort.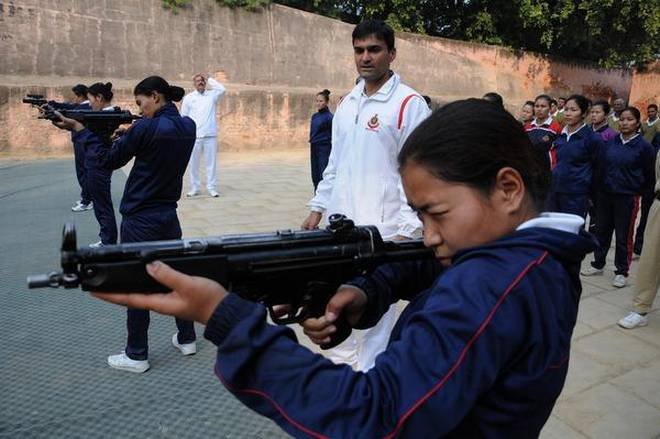 These warrior cops, as reported by the TOI, are experts in ambush and counter-ambush, jungle operations, urban operations and VVIP security. They also hold a basic knowledge of explosives and IEDs and are adept at using an array of weapons. 
Telling about the agility & expertise of these cops, one of their trainers told the TOI:
Experts at abseiling and scaling, they can spring from deep sleep to action, fully armed within a minute of an alarm. Not only have they mixed well with personnel from other parts of the country, there's an amazing mix of cultures on display at the academy at present.
Delhi's definitely in safe hands!