Meet Ruchi Ghanashyam, an Indian Foreign Service officer, who has now become only the second woman to have been appointed as India's High Commissioner to Britain. Ruchi recently took charge in her newly appointed post, at a crucial time for Britain.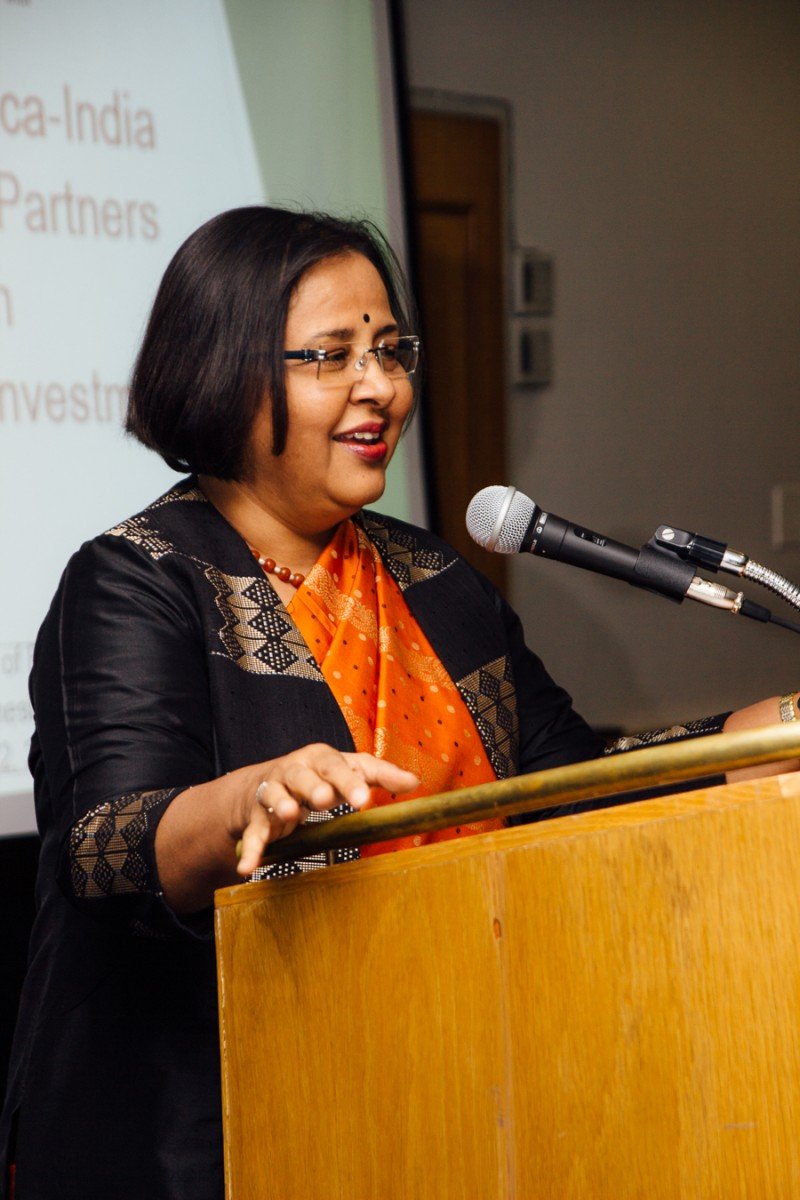 Ruchi succeeded Y. K. Sinha, who had assumed the charge as the Indian High Commissioner in the UK in December, 2016 and retired on the 31st of October.
High Commissioner @RuchiGhanashyam in her first interaction with the media talked about strong India-UK relationship and significant contribution of the Indian community. She quoted PM Modi that community acts as 'living bridge' between the two countries. @MEAIndia pic.twitter.com/bu9zF3q7pv

— India in the UK (@HCI_London) December 13, 2018
In conversation with the media, in London's Nehru Hall of India House, she said:  
"I have very large boots to fill." 
Given that she is only the second woman appointed to the post since Vijaya Lakshmi Pandit.
She also said that,
"I am sure there was no intention not to appoint more women high commissioners, it just happened the way it did. India and the UK have a close relationship at many levels."
Being 27th high commissioner of India since independence, she was part of the official delegation of Prime Minister Narendra Modi during his visit to London in April for the Commonwealth heads of government summit.
According to Tribune India, 
"Ghanashyam will have her task cut out at a time when India and UK have been at loggerheads over the Returns Bill dealing with deportation of illegal immigrants as well as the ground being allowed by London to pro-Khalistan outfits inciting anti-India sentiments. Uncertainty also prevails over trade investment issues as the Theresa May government continues to fight it out politically while negotiating Brexit terms and conditions."
Before being appointed as the High Commissioner, Ghanashyam served as 'Joint Secretary' and 'Additional Secretary' heading the Europe West Division in MEA. Her overseas assignments include serving as High Commissioner in Ghana, concurrently accredited to Burkina Faso, Togo and Sierra Leone from 2008 to 2011 and Minister in the Permanent Mission of India to UN in New York prior to that. During her diplomatic career she also served as Director (Pakistan) in Delhi from 2000 to 2004 having earlier served as Counsellor (Political, Press & Info) in the High Commission of India in Islamabad.