A woman can be as strong as a rock. There are some women who take the rein in their hands and take control over their lives in ways that inspire all of us. They set examples. They do unprecedented things. They challenge norms. They shake up society and make history. Nothing captures the spirit of these women better than this quote.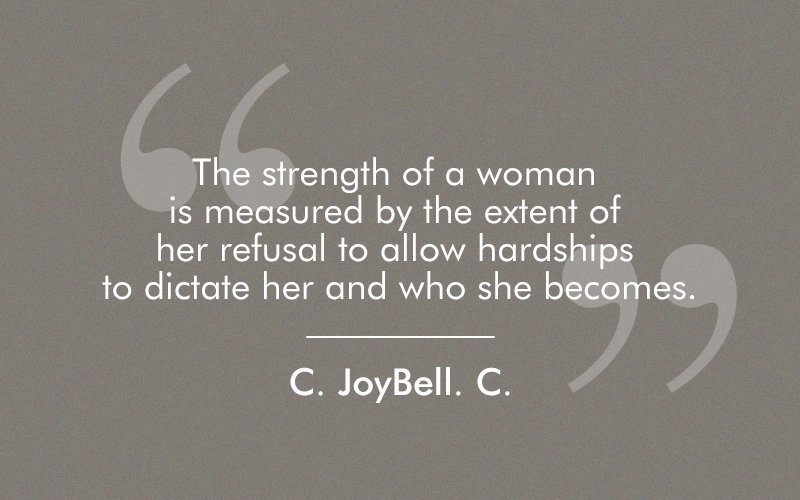 There are many such women in our country. Here are just a few of them. 
1.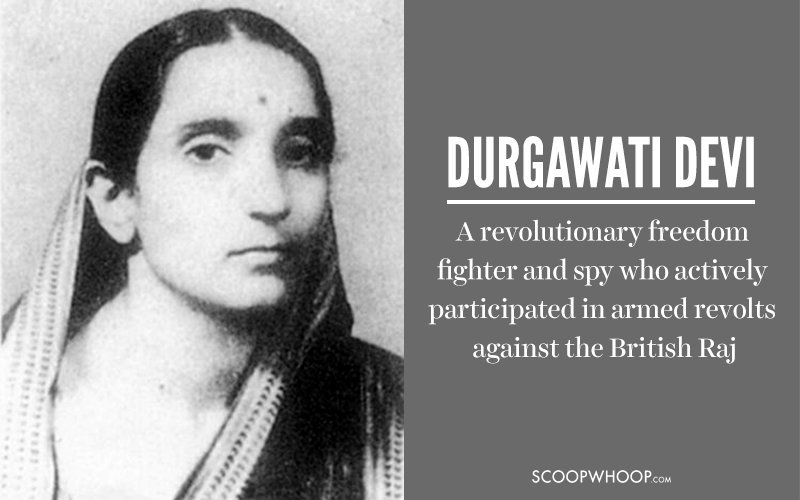 Unafraid of arms, a meticulous planner and a spy who handled a bomb factory on Qutub Road in Delhi, Durga Bhabhi was an important figure in the freedom struggle. According to an article in The Tribune, " she appeared like a meteor on the firmament of freedom struggle in India and wielded tremendous influence on revolutionaries such as Bhagat Singh, Ashfaqullah and Chandrashekhar Azad." She disguised herself and helped Bhagat Singh escape from the British army. This heroic freedom fighter also tried to assassinate Lord Hailey, but he escaped. Without this unheard of revolutionary, the freedom movement would have been a different story. 
2.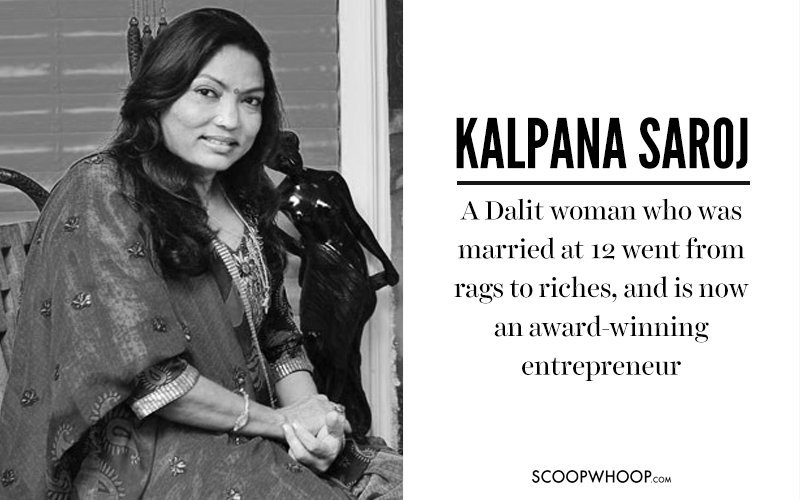 This chairman of Kamani Tubes in Mumbai is described as the original "Slumdog Millionaire." She was married at 12, and was physically abused by her husband and his family. Her father brought her back home, after which she attempted suicide. The heartbroken soul was sent to Mumbai, where she picked up the pieces of her life and became an award-winning entrepreneur. She has produced a film, built a successful real estate business, and is now worth 112 million dollars. JUST WOW! 
3.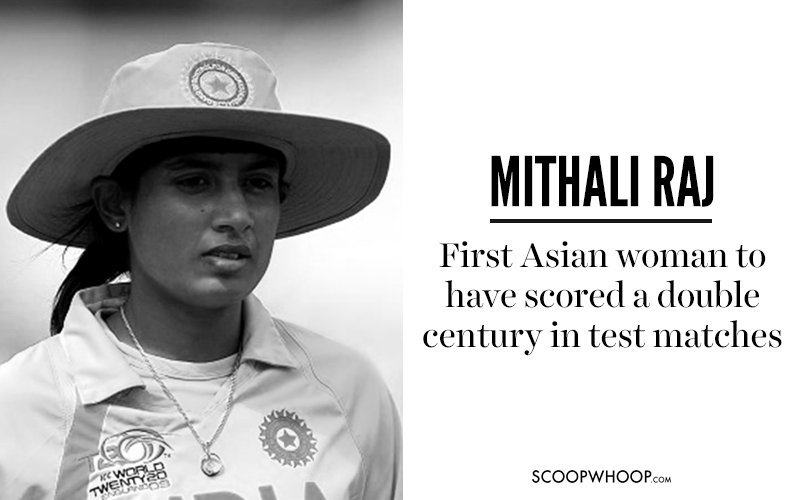 She is the face of women's cricket in India. She holds many records, including highest individual score by an Indian woman in World Cup in the year 2005. Recently, she hit six sixes in a match against New Zealand. She has also been awarded the Arjuna award by the Indian government in recognition of her achievements in sports. Mithali Raj started training at the age of 10, and has dedicatedly pursued her passion since. 
4.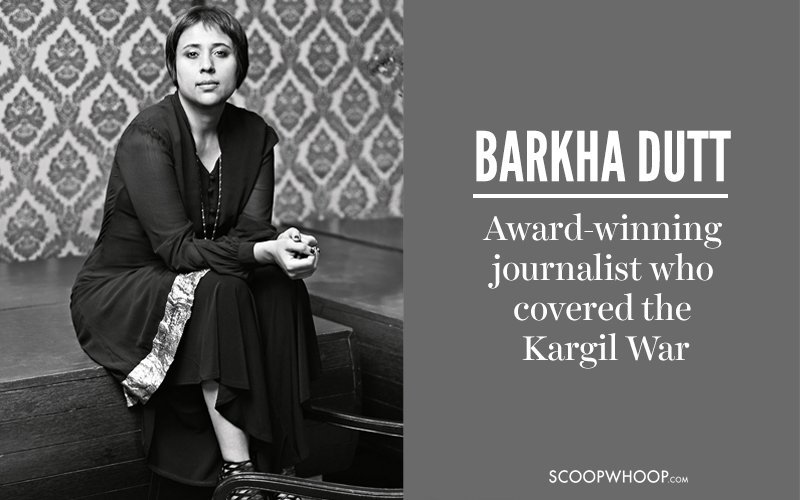 For every journalist, Barkha Dutt sets the benchmark for braveness. She has never been hesitant to get in the thick of things to bring us the reality of instances like the 2008 Mumbai terrorist attack, Gujrat riots in 2002 and even the Kargil War. Even though she has her fair share of non-supporters, she doesn't let the haters effect the grit with which she works. 
5.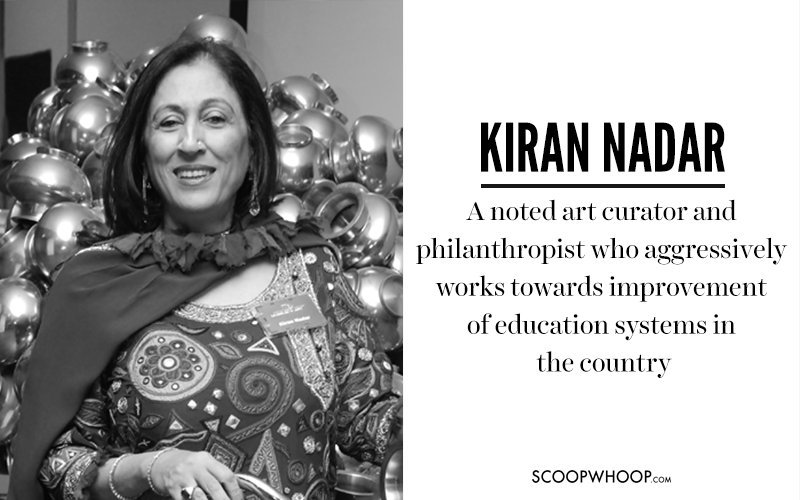 She could have been a trophy wife with a cushy life. But instead, Kiran Nadar decided to work toward the education of young Muslim girls in Uttar Pradesh. Her art gallery is a place for artists to showcase their work, and is not built for earning profits. 
6.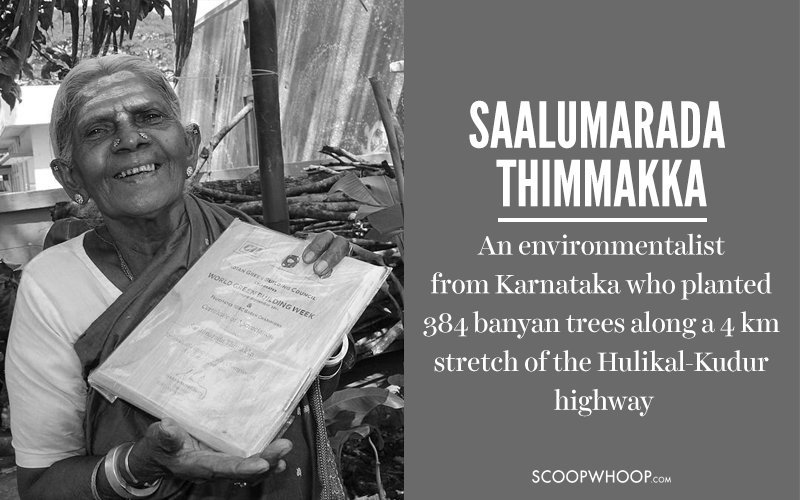 This uneducated woman worked as a labourer in the Ramnagar district of Karnataka. She was married to a cattle herder, and they could not conceive. Her inability to conceive did not kill her desire to nurture, and she adopted the village streets where she planted these trees that she took care of every single day. Her work has been recognised internationally and California based Thimmakka's Resources for Environmental Education is named after her. She is the perfect example of turning adversity into opportunity. 
7.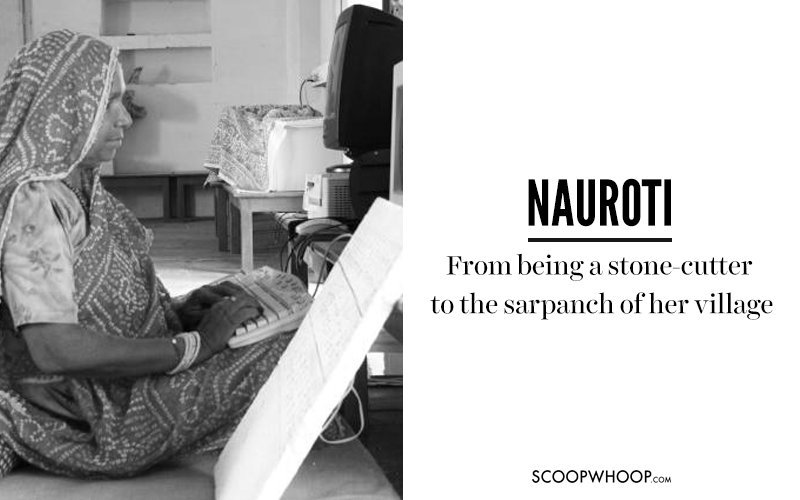 She never received formal education, but joining Barefoot College as an adult changed her life. She was noticed for her leadership qualities and ability to learn fast, and soon became a "saathin" for the empowerment of women. Her boldness led her to being elected as the village sarpanch. She trained people how to use to a computer. She fought against the alcohol mafia, had healthcare centres built and ran a campaign that set the foundation for the RTI act in India. Her work is noted across the borders, and has taken her to many countries including Germany, USA and China. You go, girl! 
8.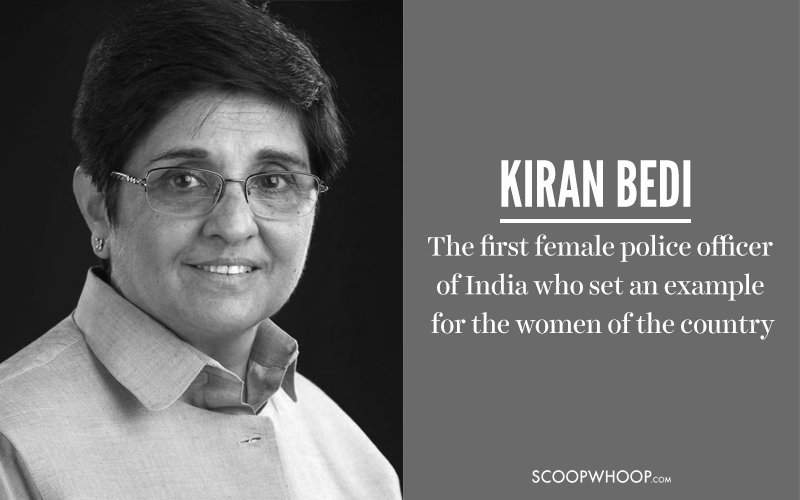 She joined the IPS in 1972, becoming the first woman to do so. Her work has been remarkable, so much so that she is the only police officer whose name everyone in the country knows. From the Narcotics Control Bureau to Mizoram, Kiran Bedi has played a crucial role in many ways. Her work in Tihar jail was instrumental in making the prison a self-sustained community. But her achievements are not limited to the police force. She is also an award-winning tennis player and an activist working for the welfare of the marginalised sections of society. And she's just one woman. 
These iron-willed women have broken stereotypes, overcome challenges and left us all inspired. Get your own dose of iron for a will like theirs with TATA Salt Plus, which is rich in iron. Make sure you stay active enough to take on anything that may come your way.