From humble beginnings to the most successful corporate life we can ever imagine, Indra Nooyi's life is full of inspiration.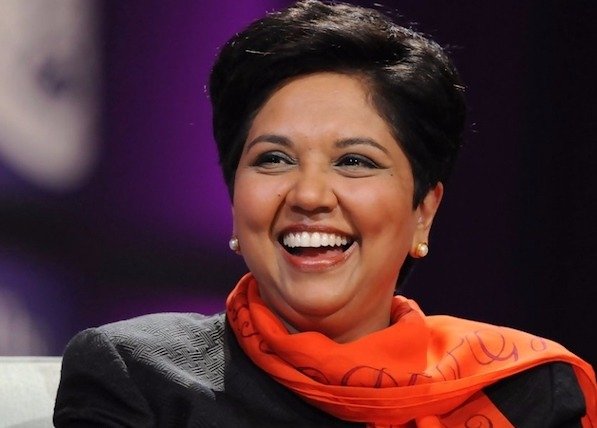 The seeds of our future dreams are indeed sown in childhood. And there's that one unusual thing in everyone's life that becomes the foundation of their success and achievements.
For Indra as a child, it was an unusual task assigned to her and her sister by their mother that inspired her to dream big and gave her the confidence to think out of the box despite her conservative Tamil Brahmin background. 
She recalled at an event:
Every night at the dinner table, my mother would ask us to write a speech about what we would do if we were president, chief minister, or prime minister—every day would be a different world leader she'd ask us to play. At the end of dinner, we had to give the speech, and she had to decide who she was going to vote for. 
This was not it. Her grandfather would make her write 'I will not make excuses' if she was unable to the task assigned by him.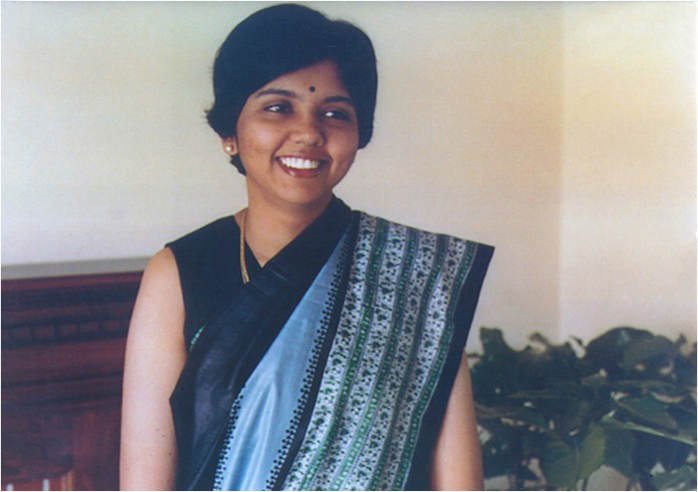 She always has that rebellious streak that was required to break the glass ceiling of the conservative Indian society. Breaking the barriers has always been her way if living. 
She played guitar and was also a part of an all-girls cricket team in the college days. She went on to get admission into IIM Calcutta, one of the most prestigious business institutes in the country at a time when the only business deemed fit for women was household.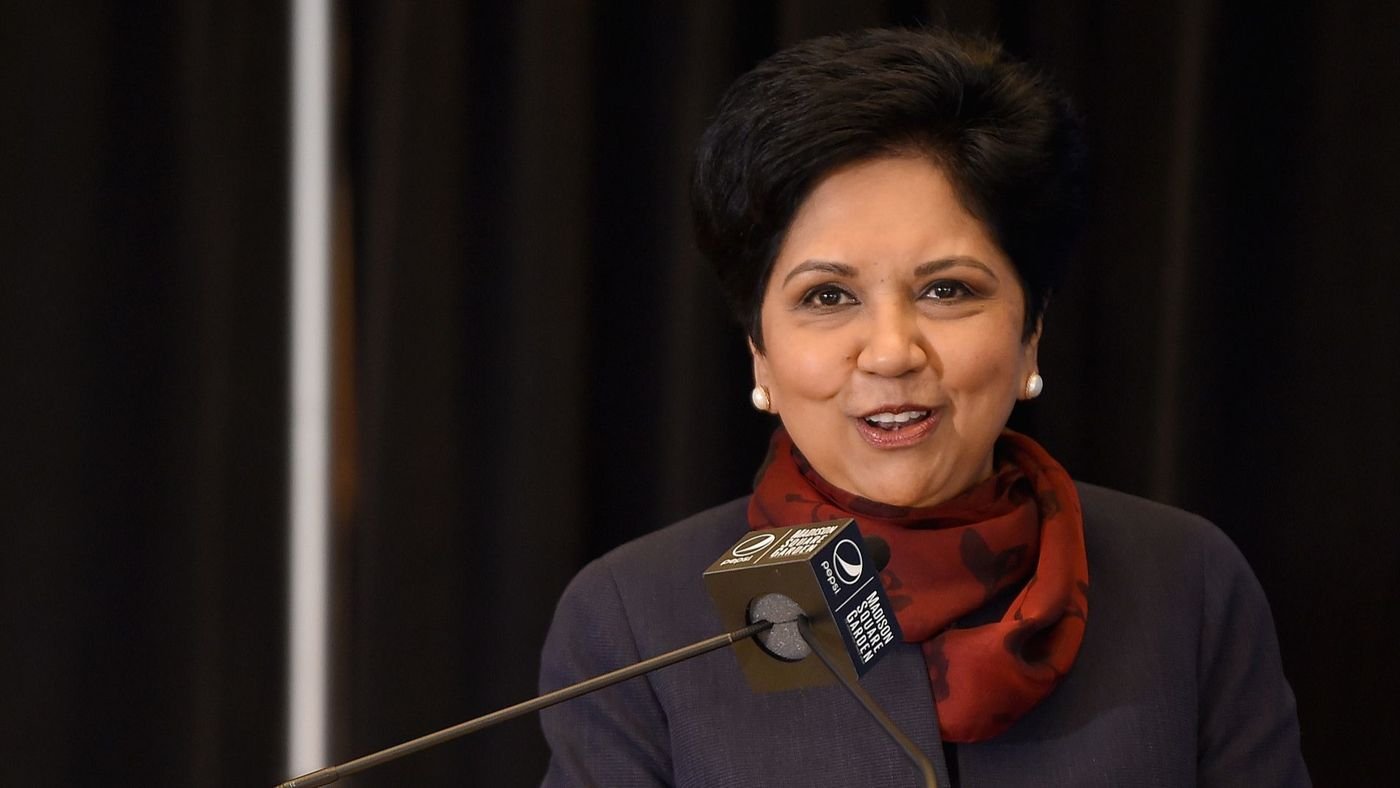 Like every other Indian mother's dream, her mother also wanted to marry her at the age of 18. And her family wasn't ready to send her abroad for further studies. 
At the Forbes Women Summit, she said:
They were in sort of a dilemma, how do we send this young girl off to the States, who's unmarried. Because once she goes unmarried, she's not marriageable at all. Nobody will marry her because she's now gone alone to the States. So there was a big family meeting, everybody got together: Should we send her or not. I was going [anyway]!
And after that she never looked back, instead went on to touch the skies and achieve the unaccomplished.
Her dedication towards work was displayed when she joined Johnson & Johnson in Mumbai. She was made responsible for marketing sanitary napkins in India. Not to mention talking about menstrual hygiene is still a taboo in India, but she aced her job.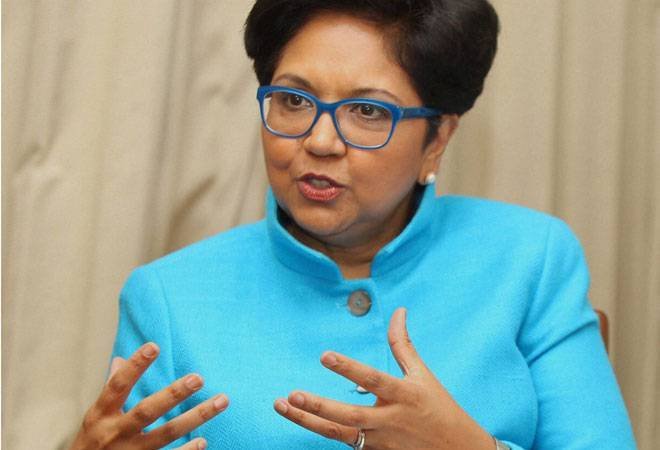 While studying at the Yale University, she even worked night-shifts as a receptionist to pay for her college fee. All through her professional life from 1986 to 1994, she proved her mettle among a male dominated world of business. 
Later, she went on to become the first female CEO of Pespsico. Not just this, she has been consistently ranked number 1 on the Fortune list of Most Powerful Women in Business and has also been awarded the Padma Bhushan in 2007.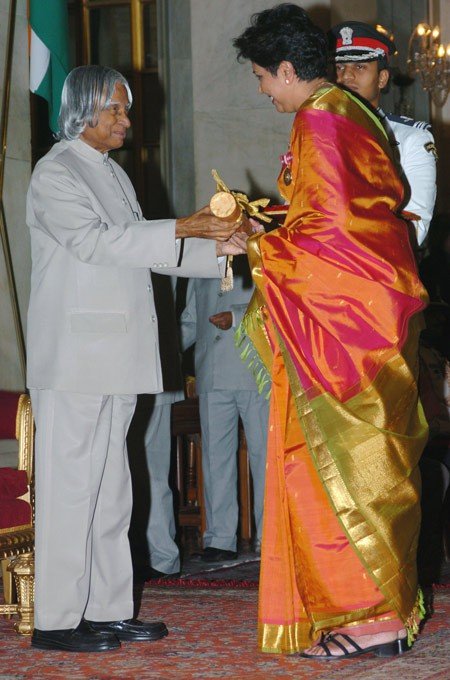 She is the woman known for following a unique leadership style in which she used to write reports to the parents of employees who perform exceedingly well.
She is a living example of woman who can be a wife, a mother, a daughter, and a successful business woman. She once said:
You might be the President of PepsiCo; you might be on the Board of Directors. But when you enter this house, you are the wife, you're the daughter-in-law, and you're the mother. You are all of that. Nobody else can take that spot. So leave that damned crown in the garage and don't carry it into the house.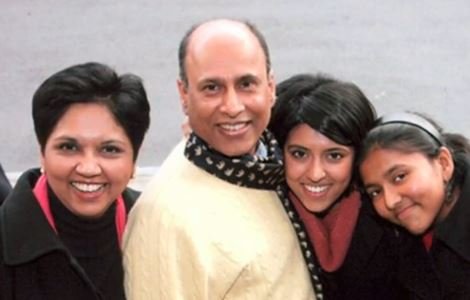 And even in her exit from Pepsico, she is the inspiration we need. 
Being a CEO requires strong legs and I feel like I ran two legs of a relay race and I want somebody else with nice strong legs and sharp eyes to come and lead this company.
The story of the woman who comes first to our mind when we think of successful business leaders is both powerful and simple.