In association with
Gillette Venus
I was two weeks behind on my monthly waxing-to-meet-beauty-standards-ritual when the lockdown began. Oh, the horror! 
Now while this horror gripped me, it's hella important to say that I believe in choices, like me, several ladies feel the need to get rid of body hair whereas many don't, it's a choice and no one can take that away from us!  Anyway, thus began the DIYs and the home 'remedies' that were frantically googled and followed to a tee. With several mishaps along the way, some fear-inducing, and some outright hilarious, hair removal and the stories that it brings are endless. That's why we asked 4 ladies about their hair removal stories attempted at home.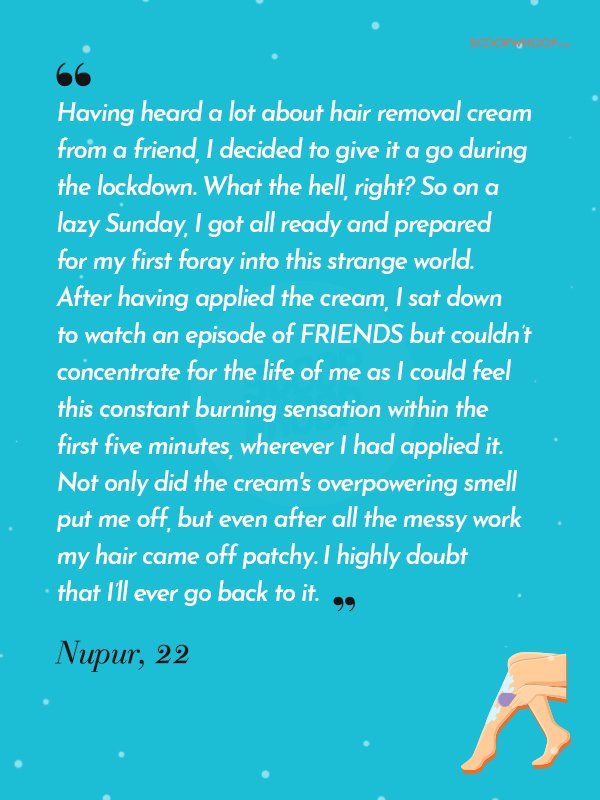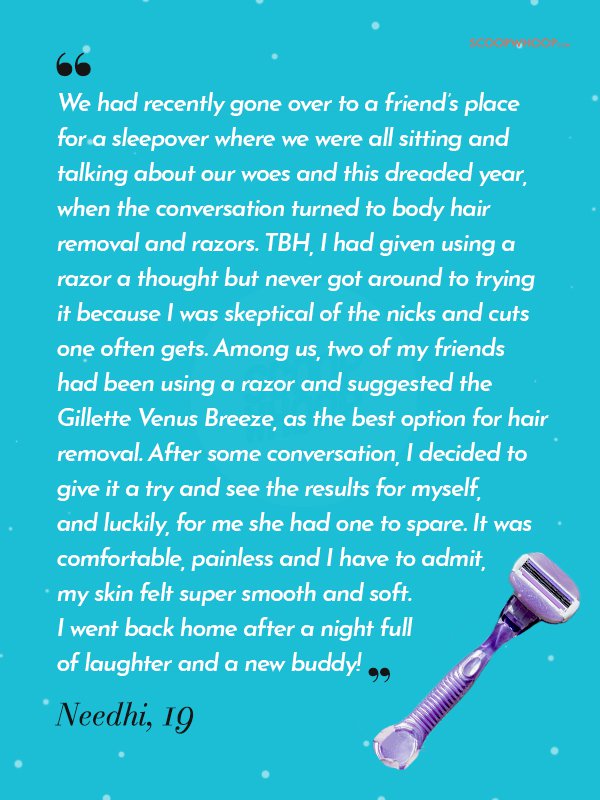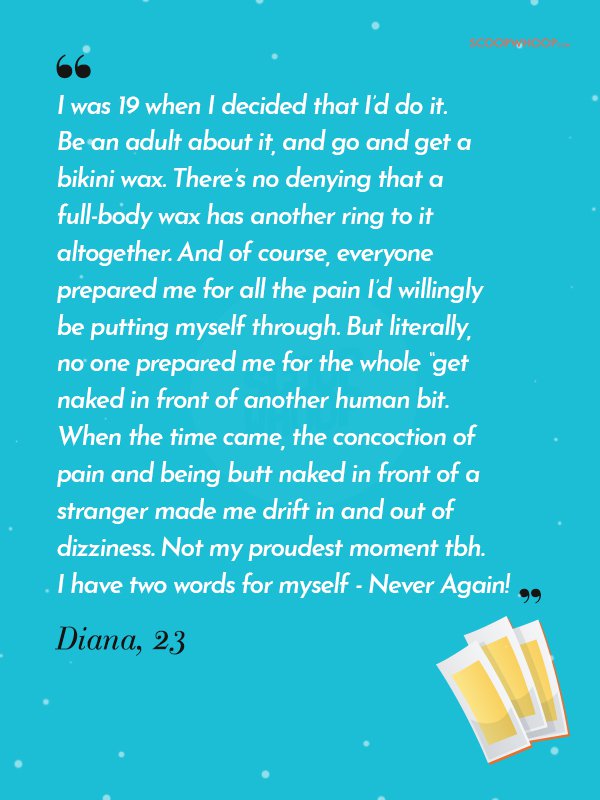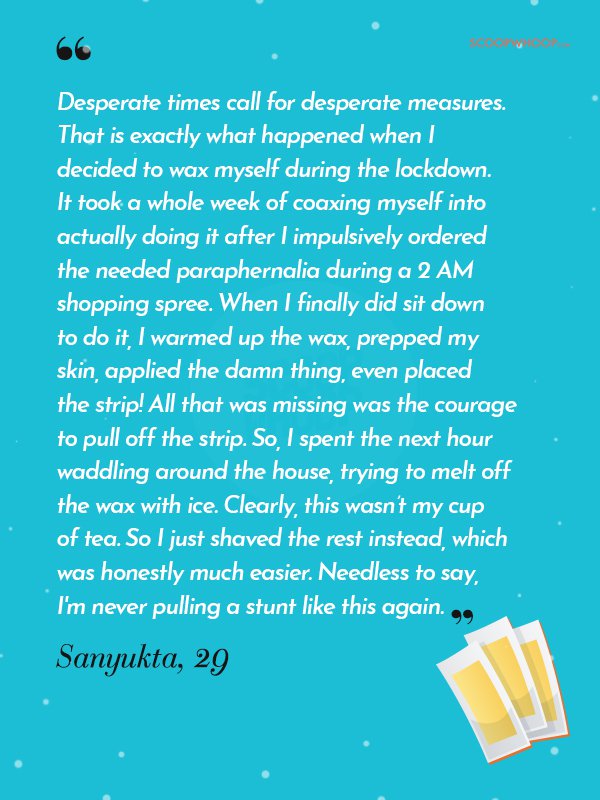 There's no doubt that hair removal and us ladies have a long way to go. But while we're stuck together, pun intended, the new Gillette Venus Breeze is ultimately a winner in the entire hair removal process and promises maximum safety and ease.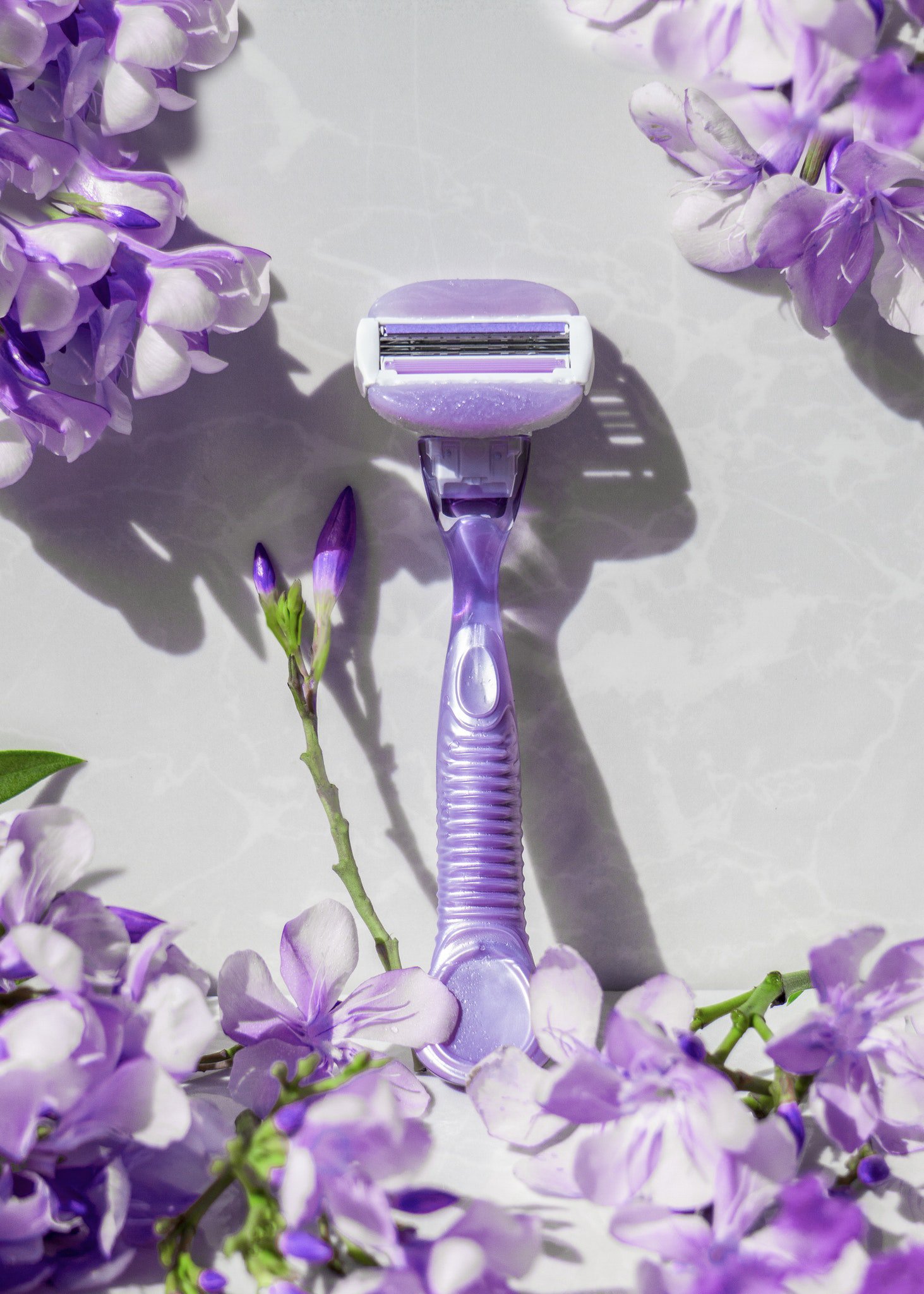 Lined with avocado oils and freesia scent, you're sure to end up with flawless looking skin. So, what are you waiting for? Say hello to smooth silky skin by checking it out here!