A true embodiment of determination and firm resolution, 56-year-old Mangala Mani is ISRO's first woman scientist to spent over a year, 403 days to be exact, in freezing temperatures of Antarctica.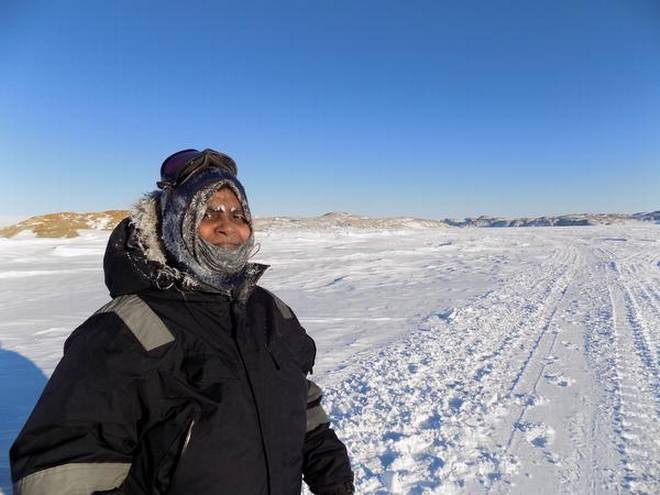 Mangla Mani was the only woman in 23-member expedition team that went to India's research station, Bharati. The has team returned from their expedition recently.
At Bharati, she used to operate and maintain the ground station where 10 of 14 orbits would be visible. She then collected the satellite data and sent it to India for processing and distribution to users. She told TOI:
The Antarctica mission was really a challenge. The climate there was very harsh. One had to wear polar clothing. Even 2 or 3 hours out in the severe cold was too much and one had to come back immediately for warm-up.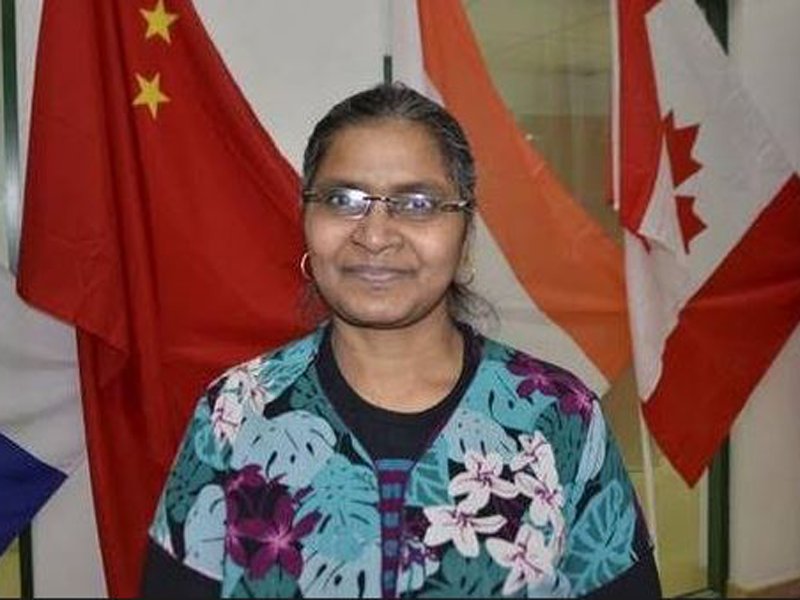 Interestingly enough, Mangla Mani had never seen snowfall before. 
But she had to go through a tough training along with her team members in order to get selected for the expedition. After some medical tests, she was sent to Auli in Uttarakhand, at 9,000 feet altitude and later to Badrinath at 10,000 feet to get accustomed to the snow. Mani, along with her team, were also required to go on long treks carrying a heavy backpack which tested their physical endurance.    
Not only was she the only woman in the Indian group, Mangla Mani was also the only female in the entire zone as the Chinese and Russian earth stations also didn't have any woman during 2016-17. 
We salute your spirit!