It is rivalry like no other. Regardless of the sport, losing to Pakistan is never an option. And when it comes to cricket, it is a crime.
The Indian women's team met their counterparts from across the border in a Women's World Cup clash on Sunday, 2nd June. 
If you did not watch the match, you missed a great performance by our Women in Blue which culminated in a 95-run victory and furthered our record of never being beaten by Pakistan in a women's ODI.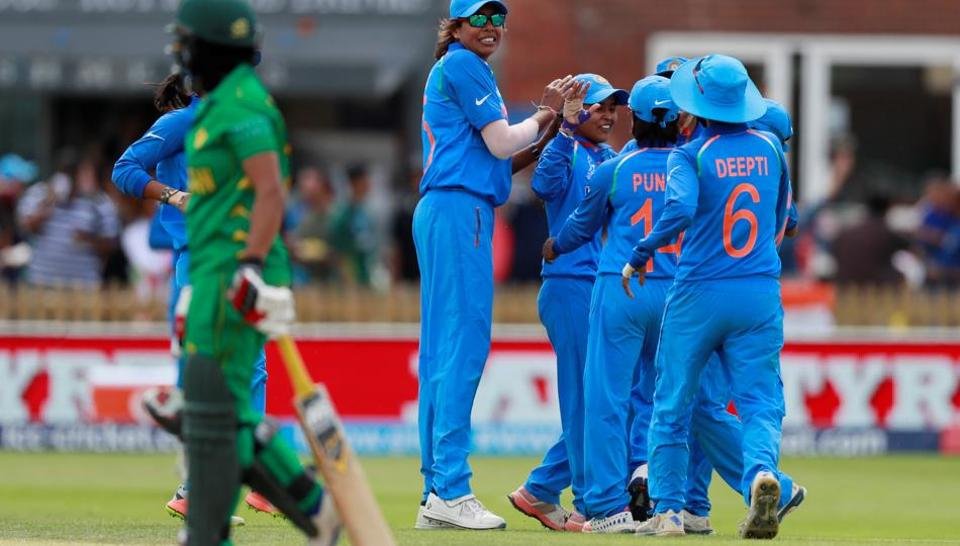 Yes, we are arch-rivals. There's no denying it. Players accept it too. But the difference is, they keep it limited to the field, to the match. What really matters is how you conduct yourself off it. This holds true for both sides and for both genders in the game. 
It was a welcome treat seeing Virat Kohli gifting his bat to Mohammed Amir before last year's World T20 match or when our boys shared a laugh with the Pakistani players after losing in the Champions Trophy final.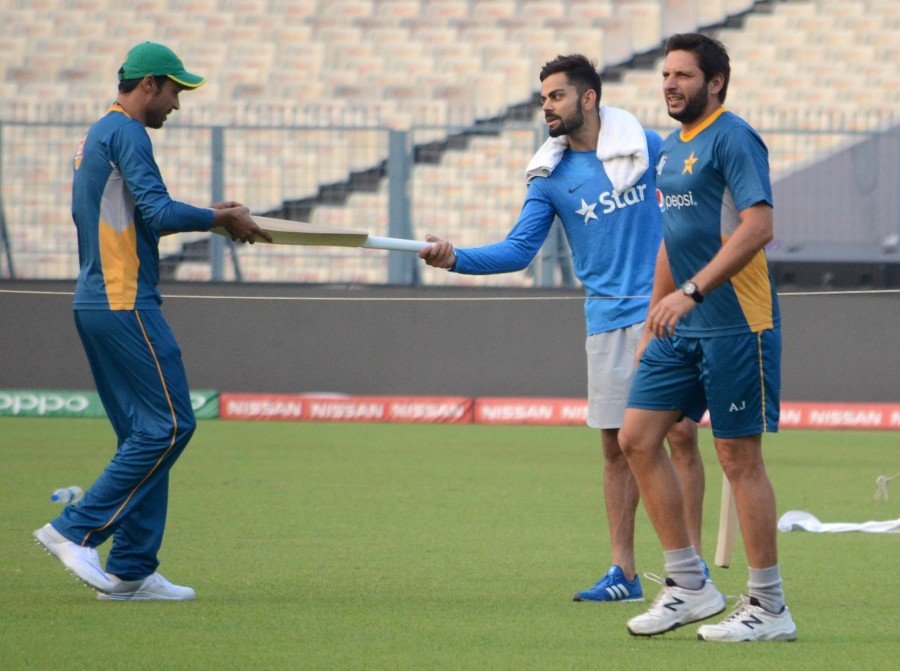 Moments like these make all of it worth it. It overshadows any perceived hate or malice. There's just the game, the players and the respect & admiration they share for the sport and each other. And this makes the game beautiful. Such stories seem rare and maybe that is why, all the more special too.
One such tale is of Pakistan's 25-year-old pacer Kainat Imtiaz. She shares a story that dates back to 2005 when the Indian women's squad had travelled to Pakistan to play the Asia Cup.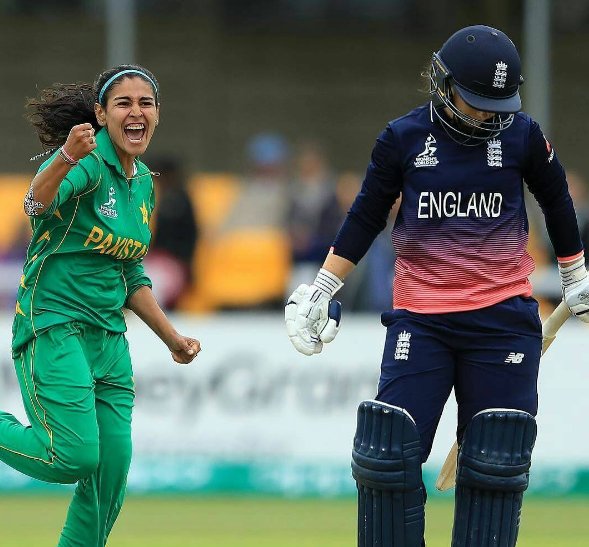 She witnessed the now legendary Jhulan Goswami, in her younger days, establishing her legacy. The Indian stalwart is 34 now, age has shown its signs but back then one can only imagine what a treat it must have been to watch her bowl. 
Kainat was a ball picker in the tournament and only 13 years old. Her own country was playing. It was India vs Pakistan. But her eyes lit up at the sight of Jhulan running in with all her might. In that moment, Kainat knew what she wanted to become in life.
I'll let her explain the rest: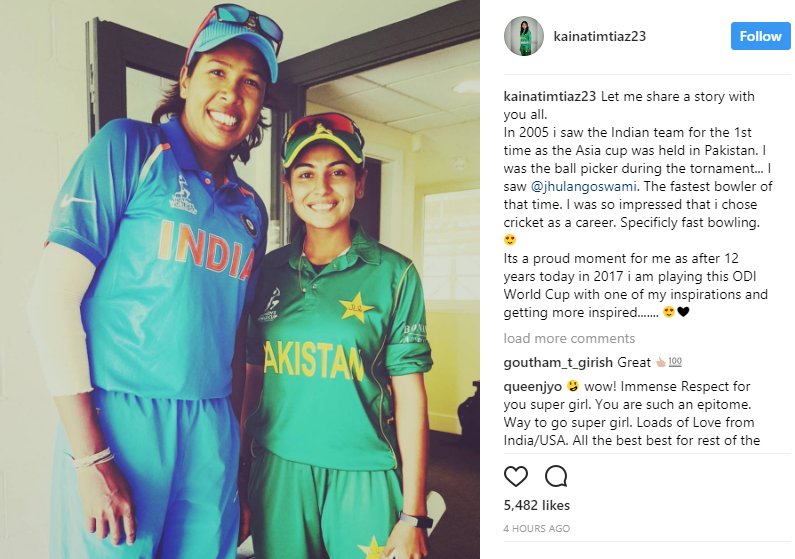 It isn't just Jhulan Goswami, she shares equal admiration and respect for the legendary Anjum Chopra as well.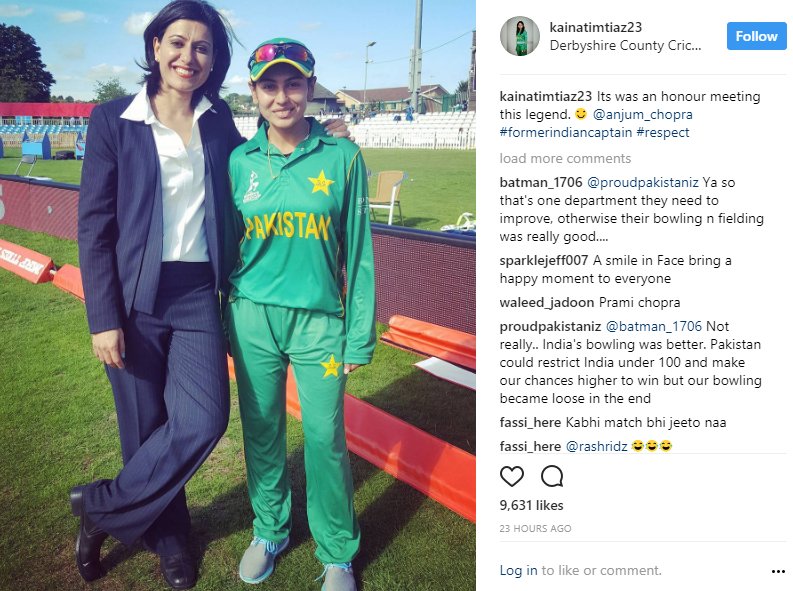 The thing is that we will always be on-field rivals. That only makes the game better. It drives the players to perform better. 
And it's those performances where athletes like Kainat Imtiaz find inspiration!