We've talked about pay disparity, often, but clearly it's not enough. When it comes to the film industry, there's a significant difference in what actresses and their male counterparts are paid. And there isn't a logical reason to it, there cannot be one. But, too many people have tried justifying the lack of pay parity, and Kajol's recent take is one example.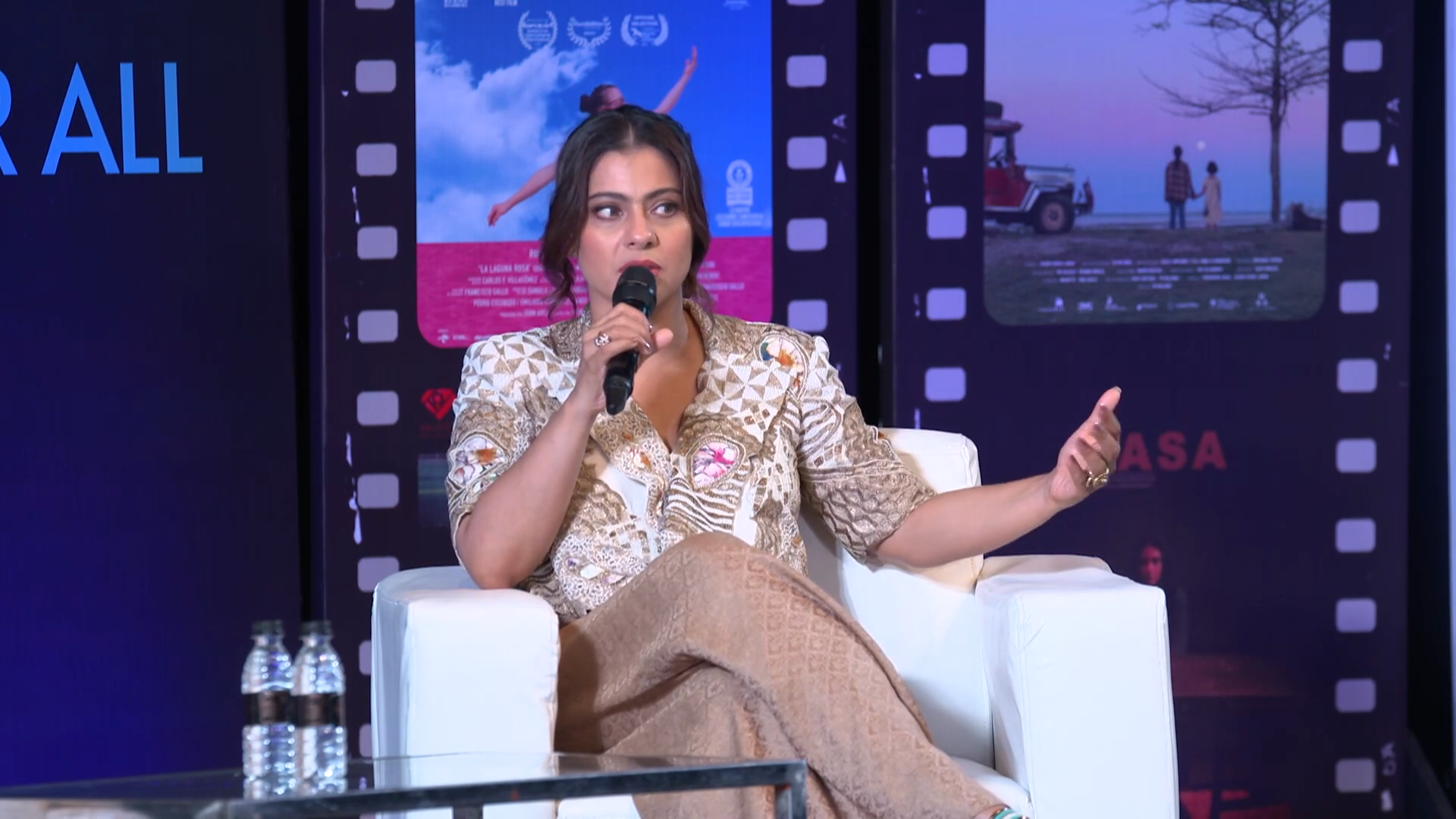 During a recent conversation with Nayandeep Rakshit at Jagran Film Festival, the actress talked about how the industry is evolving. When asked about gender pay gap, she said that India is progressing and people are watching every kind of cinema today. She added that for pay disparity to exist in Bollywood, a female-driven film would have to do as well as a film like Pathaan.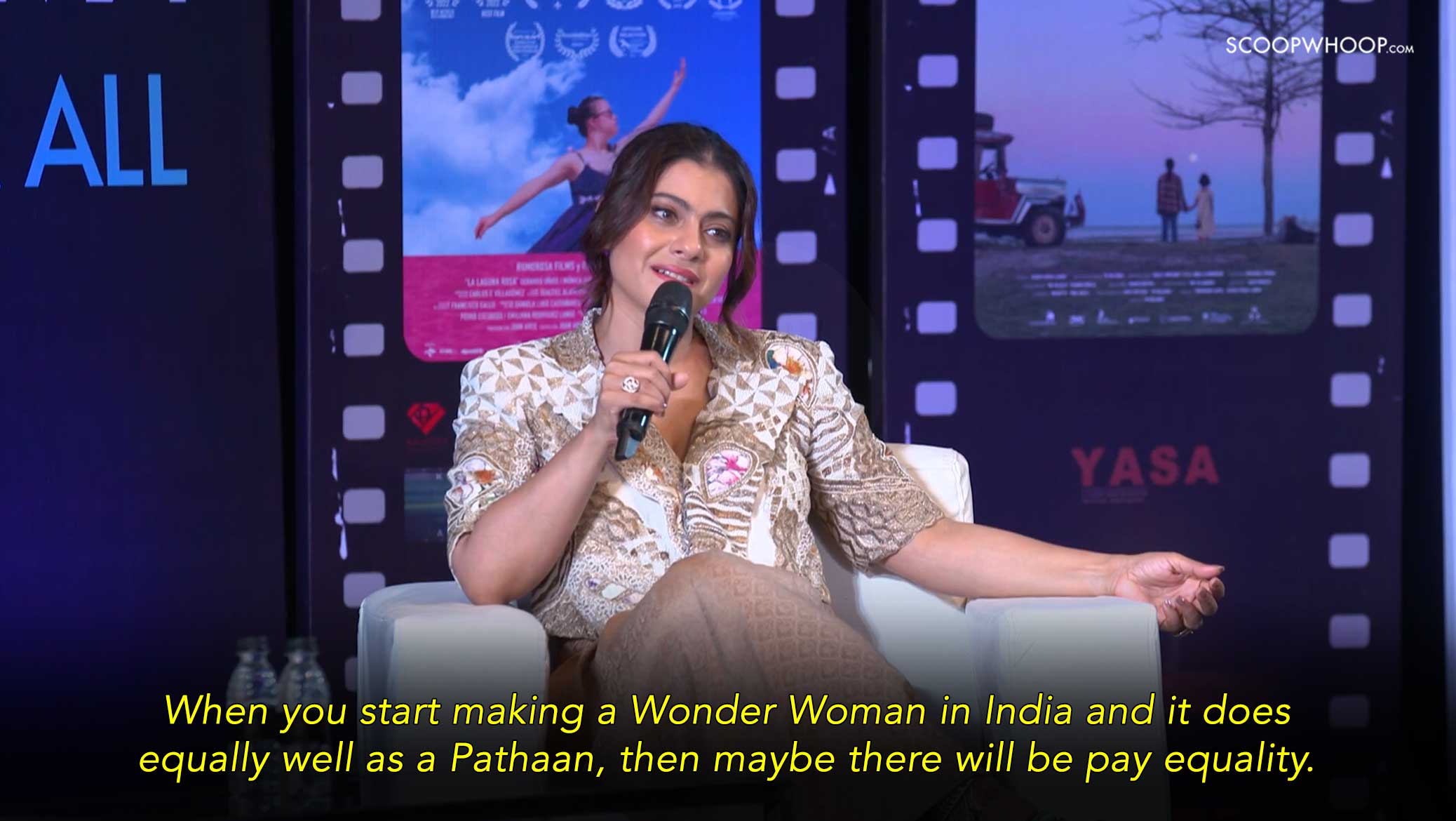 The 'commerce' associated with selling a film is a common excuse for actresses being paid less. It always comes down to the argument that audiences watch films for actors or well, heroes and so, they're paid more. That's the case for male-led films – given that films with women as protagonists are assigned a lower budget.
What Kajol said, stems from the same argument. To many, it also looked like she supported the idea that men are paid more because they "get films to do better numbers." And people understandably found it ignorant.
In another interview with Film Companion, the actress had talked about the lack of Bollywood films with a woman as lead. She mentioned that in most households, men have the power of spending – specifically when it comes to luxury. This indirectly means that they choose to watch grand commercial films, so it's the "economics of filmmaking". This makes sense, but then again, actresses hardly get commercial films with big budgets or resources. So how can we compare the bankability of two types of films, when the competition isn't even fair?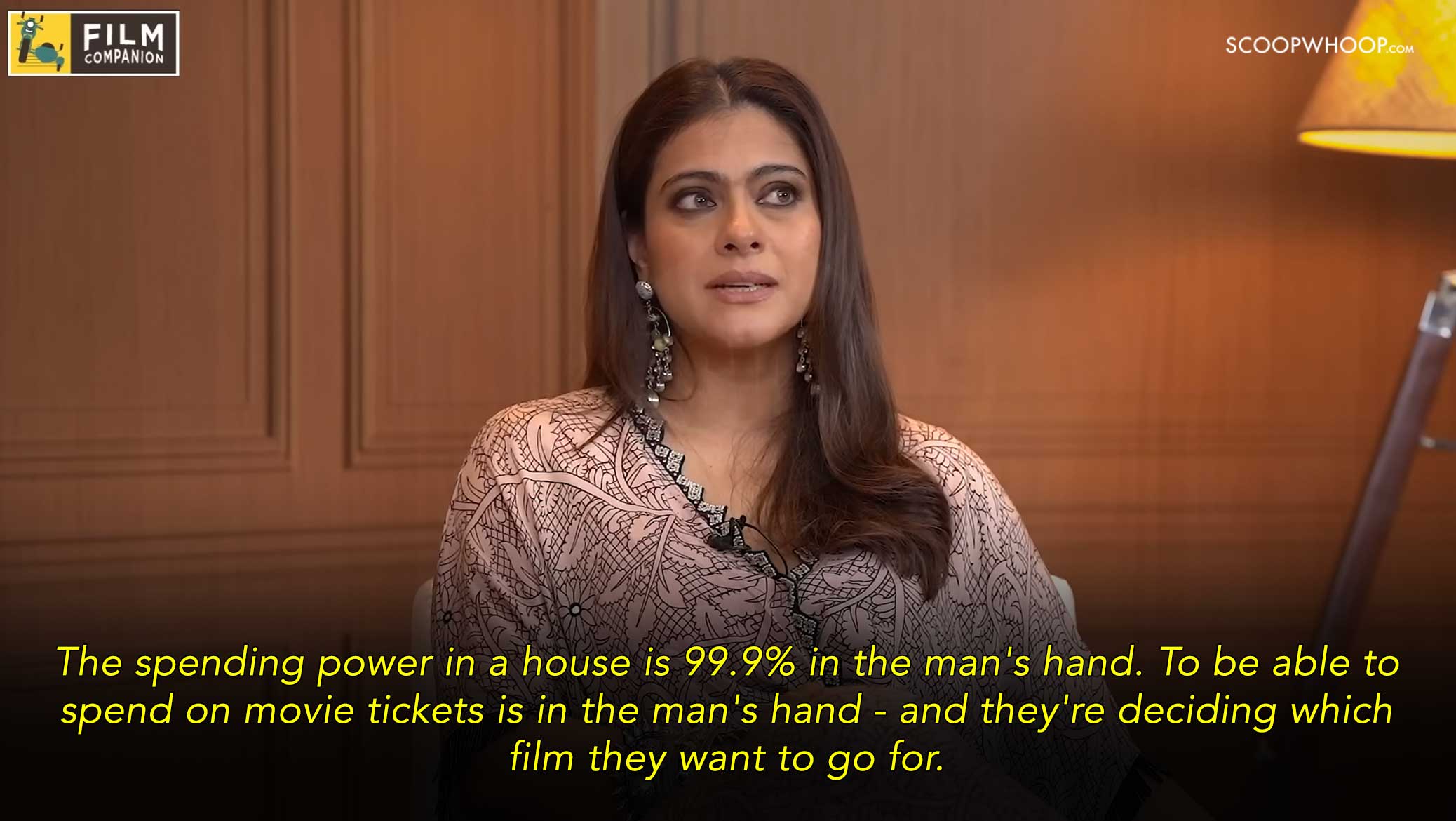 In any case, actresses who have a larger fan base do not get paid as much as their co-actors. So, it's more about gender inequality than logistics of movie business.
Also Read: