The Cricket World Cup is always an extravagant affair in our country. But it's always the men's cricket team that enjoys all the attention. 
This year, however, the situation seems to be different. With our women cricketers demolishing all other teams to reach the Women's World Cup final 2017, to be played against England in London, everyone seems to have noticed and applauded their achievements, for a change. 
If India wins this world cup, they will be fourth in line after England, Australia and New Zealand to have won the prestigious title. But unlike the men's team, not many of us can put a name to all the faces that we see on the field. 
So, while our women are on their way to create history, let's take a close look at our squad.  
1. Mithali Raj
With a glorious career spanning over 18 years, the captain of Indian Women's cricket team recently completed 6000 runs during India's sixth World Cup match against Australia, becoming the highest run-scorer in One-Day Internationals! The 34-year-old skipper has scored 392 runs in the tournament so far, including the match-winning 109 against New Zealand. 
2. Jhulan Goswami
Jhulan Goswami is a legendary cricketer who has been leading the Indian attack for over 15 years now. Hailing from a small village in West Bengal, she's the highest wicket taker in Women's One Day International cricket. Recently, Pakistan's Kainat Imtiaz shared how Jhulan Goswami inspired her to become a professional cricketer.
3. Smriti Mandhana
A rising star of Indian women's cricket team, Smriti Mandhana made her ODI debut against Bangladesh in 2013. This year during the Women's World Cup, the promising player scored a soaring 90 runs in only 72 balls against England and went on to score an unbeaten 106 against West Indies. She's definitely the one to watch out for.
4. Harmanpreet Kaur
Yet another star of the squad, Harmanpreet Kaur created waves after she blasted 171 not out against Australia in the Women's World Cup semi-final, the highest score by an Indian in a knockout match. The BCCI has also recommended her name for the Arjuna Award along with Cheteshwar Pujara. 
5. Ekta Bisht
Ekta began playing cricket when she was just 6. Her father, Kundan Singh Bisht was a havaldar in the Indian Army and retired in 1988. With a meagre pension of Rs. 1500, it was difficult to manage finances & support his daughter's passion. So, he opened a tea-stall for an additional income.
The first International woman cricketer from Uttarakhand, the 31-year-old left-arm spinner made her ODI debut against Australia in 2011. Her record 5/18 helped India score an easy victory against Pakistan in ICC Women's World Cup 2017. Ekta also won the player of the match for this feat.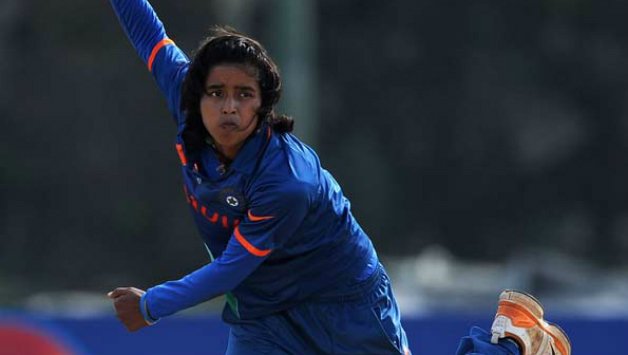 6. Mona Meshram
The 25-year-old right-handed batswoman and right-arm medium bowler was a national-level volleyball player before cricket piqued her interest. Meshram, a resident of Nagpur, comes from a family of sports enthusiasts.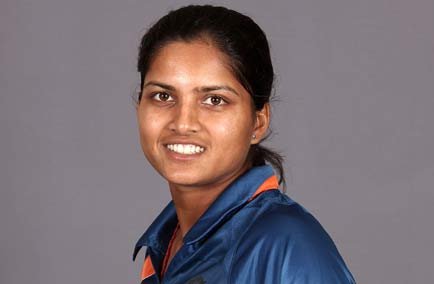 7. Mansi Joshi
Born in Roorkee, Mansi Joshi made her ODI debut against Ireland in the 2017 Women's Cricket World Cup Qualifier. She lives in Dehradun but plays domestic cricket for Haryana since Uttarakhand doesn't have a women's cricket team, neither is it affiliated with the Board of Control for Cricket in India. The right-arm medium pacer proved to be an economical bowler in the match against Pakistan, giving away only 9 runs in 6.1 overs and taking two wickets.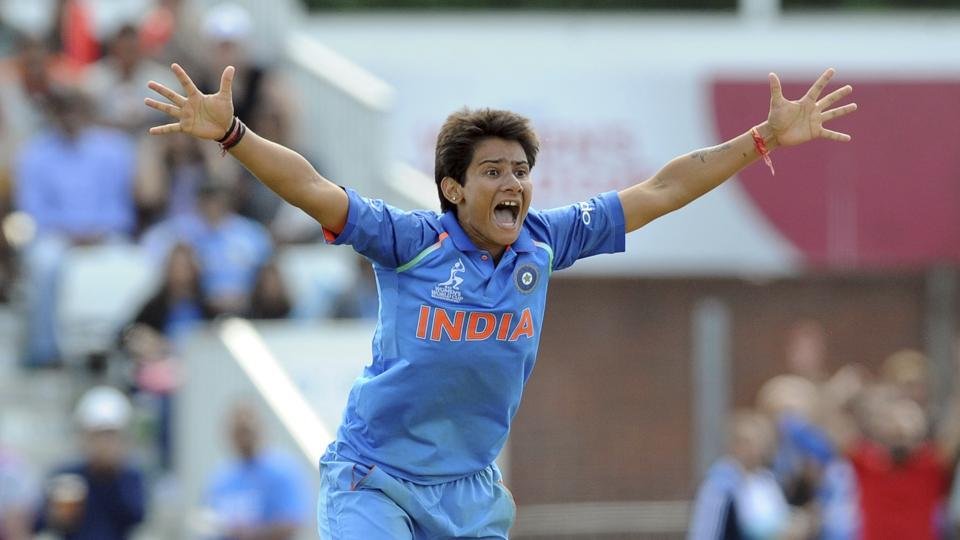 8. Thirush Kamini
From a tender age of 6, Thirush's father began coaching her after he discovered his daughter's interest in cricket. Thirush Kamini is the only India woman cricketer to have won 'BCCI Player of The Year' thrice. This year, India was the first team to qualify for the World Cup, all thanks to Thirush Kamini's unbeaten 113 of 194 balls against Ireland at the ICC Women's World Cup Qualifiers 2017, in Colombo, Sri Lanka.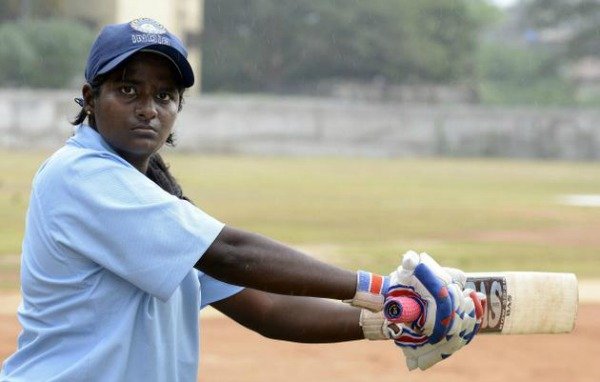 9. Veda Krishnamurthy
Veda Krishnamurthy's father was a cable operator. The family moved from a small town in Karnataka to Bangalore to help their daughter's cricketing dream. The 24-year-old, who had a black belt at the age of 12, made her debut against England and scored a half century in 2011.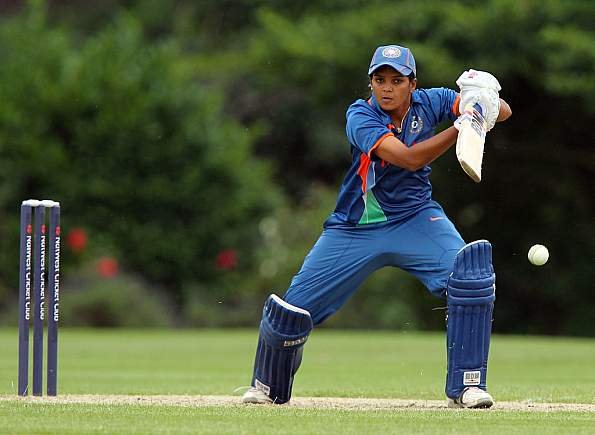 10. Shikha Pandey
This right-arm pacer of the Indian women's cricket team is a Flight Lieutenant in the Indian Air Force. An Electrical and Electronics engineer from the Goa College of Engineering, she's the first woman from Goa to play international cricket. With the prowess to take wickets with both the new and old ball, one can trust her to bail out the team out of a difficult situation.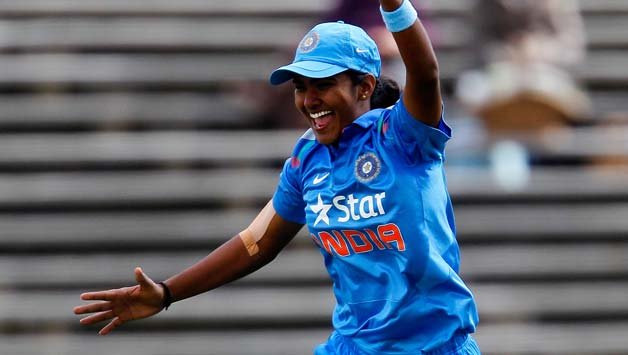 11. Poonam Yadav
Standing under 5 feet, she's probably the shortest player in the team but she very well uses her height to her advantage. A native of Agra, the leg-spinner made her international cricket debut in a Women's Twenty20 International (WT20I) match against Bangladesh in 2013. Her international career started out as a T20 bowler, so, naturally, she has played more T20 matches than ODIs.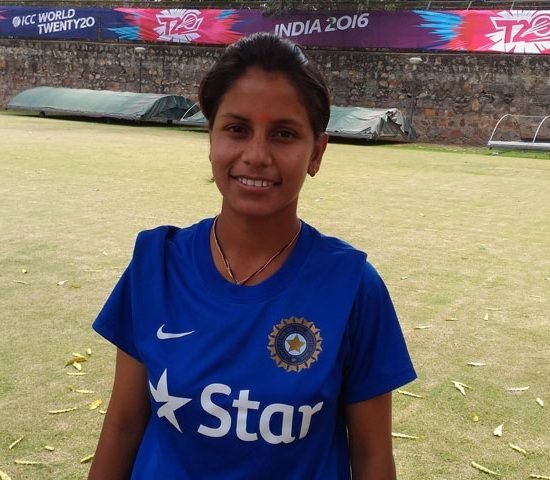 12. Deepti Sharma
Born in Saharanpur, Deepti Sharma debuted in international cricket in a Women's ODI in 2014 against South Africa. She's a left-hand batswoman and bowls right-arm off spin. This year in an ODI against Ireland, Sharma set a world record opening partnership of 320 runs with Poonam Raut, contributing 188 runs. Atta girl!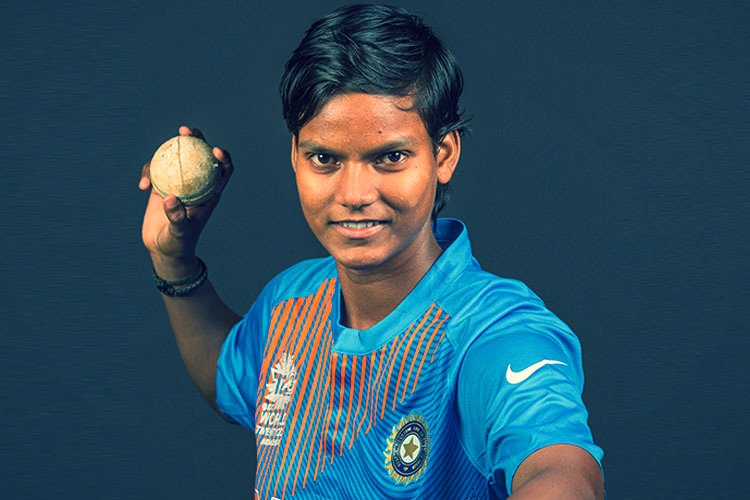 13. Sushma Verma
Born in Shimla, Himachal Pradesh, the 24-year-old made her international cricket debut as a wicketkeeper and right-hand batswoman. She scored a 35-ball 33 with Jhulan Goswami raising the team's total score from 111/6 to 169/9 in the match against Pakistan. Himachal Pradesh Cricket Association (HPCA) has also named a pavilion in its newly-opened cricket stadium after her.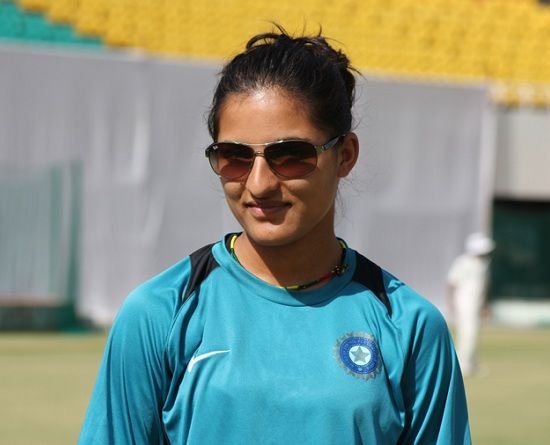 Go, get them, ladies!