She always asks fans to believe in themselves and never give up when times are hard. That's why Lady Gaga's incredibly large and loyal league of "monsters" cling onto her every word and take so much inspiration from it. But no one offered support or encouragement to the singer when she needed it the most. No one told her to keep going when she hit the lowest phase of her life.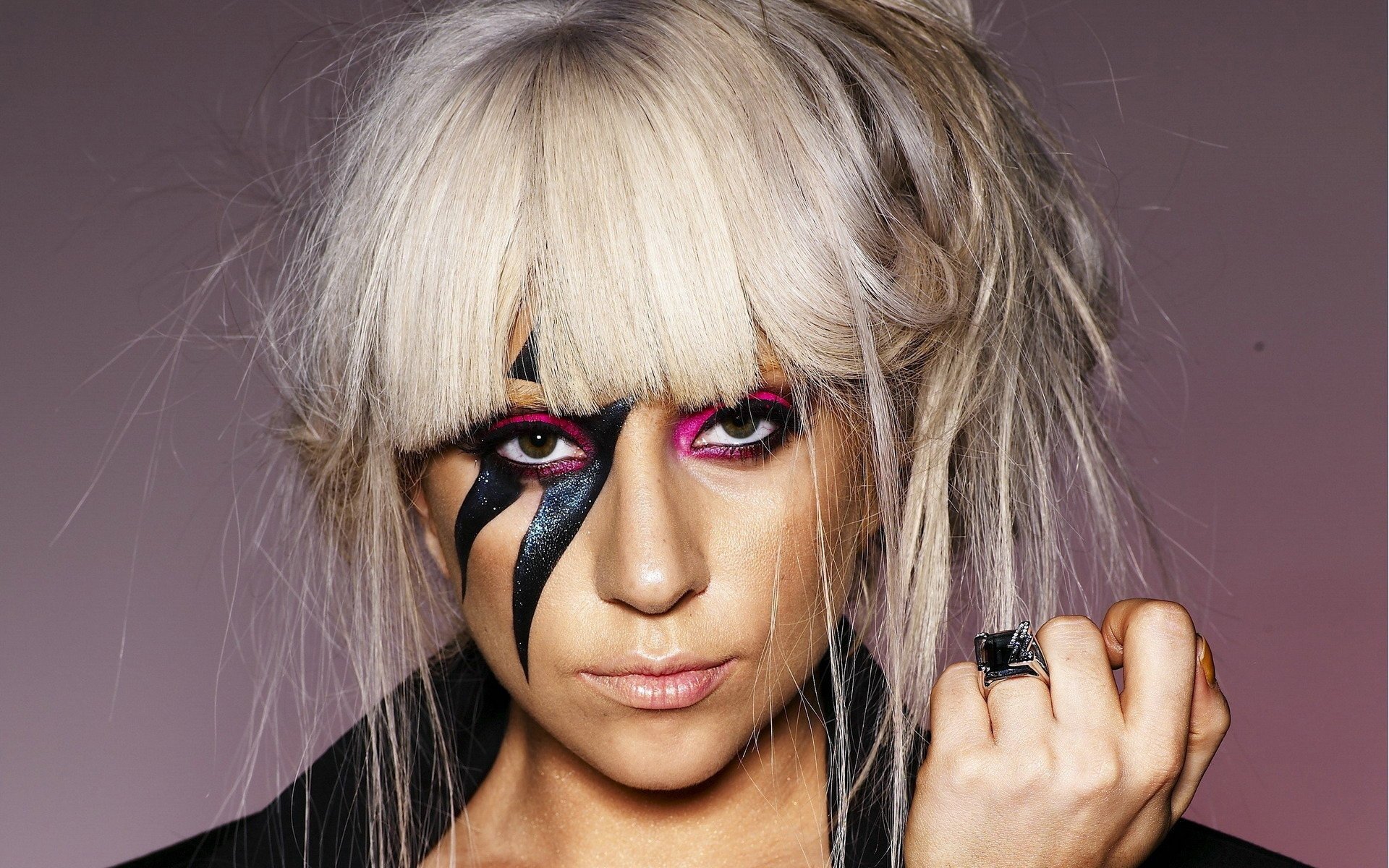 No worries. The music industry's shining star was always a tough cookie. Some people just bounce back stronger every time they're thrown down. Gaga is one such badass lady with a never-say-die attitude, a reputation she proudly lives up to till today.
The pop star was born as Stefani Germanotta, a young girl who was raised in an affluent background with supportive parents. Music was her real love from the very beginning. Fortunately, she was naturally talented; kind of prodigious. Hence, she learnt to play piano and even took vocal lessons from an esteemed coach who also trained Christina Aguilera. Gaga played her first-ever ballad at the unbelievable age of 13.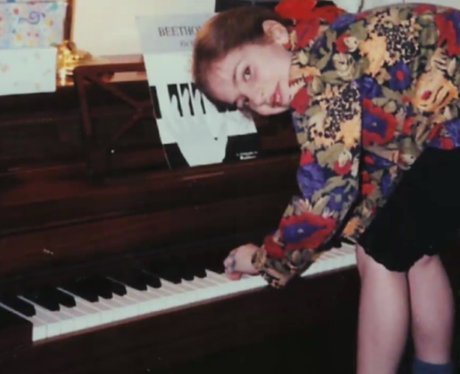 All was good as long as she was shaping her talent in a little, private world of budding artistry. But as soon as she stepped out into the real world, her innocence shattered. Gaga had always been different. She was expressive and had a very strong sense of character from her early years.
Probably why she was bullied mercilessly in school. Kids made fun of her 'odd' looks and behaviour. She was labeled as a 'dyke', 'slut' and many other horrible names a growing mind should never have to learn. 
Gaga was convinced that she was a freak.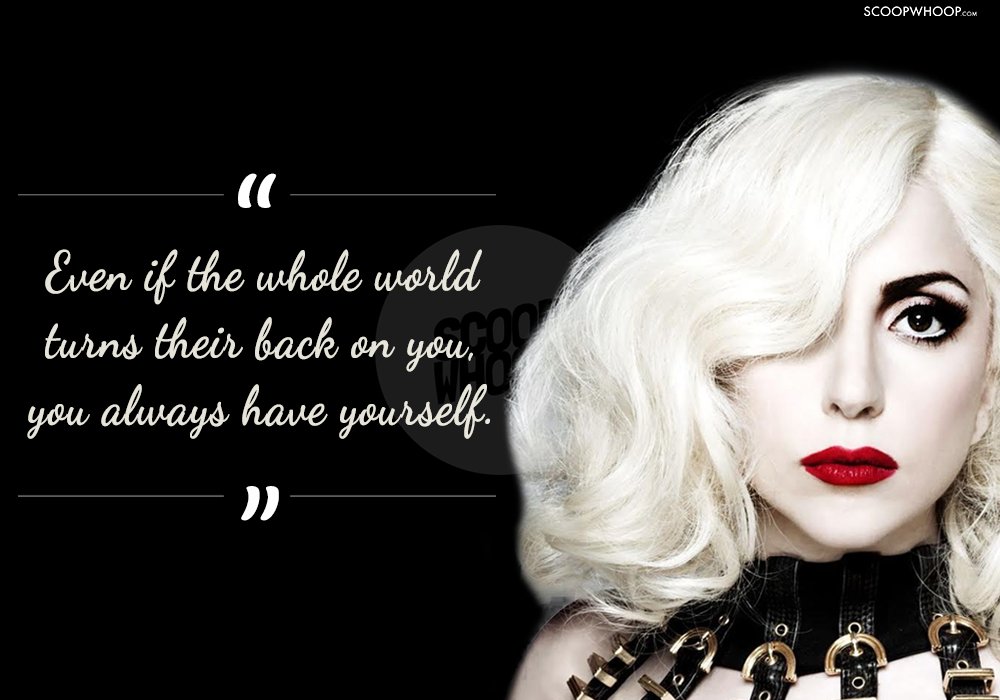 "Bullying really stays with you your whole life. And it really, really never goes away. And I know you're using words like 'superstar' and 'most-Googled' and 'billions of YouTube [views].' But I was never the winner. I was always the loser. And that still stays with me. And do I want to stick it to anybody? No. I just wanna make music," she said.
Despite the mental trauma, Gaga turned her focus to being a disciplined and accomplished student. She slogged hard and eventually got into the esteemed NYU Tisch School of the Arts. But that wasn't her true calling. She quit her course midway and set out into the wild world to achieve her dreams.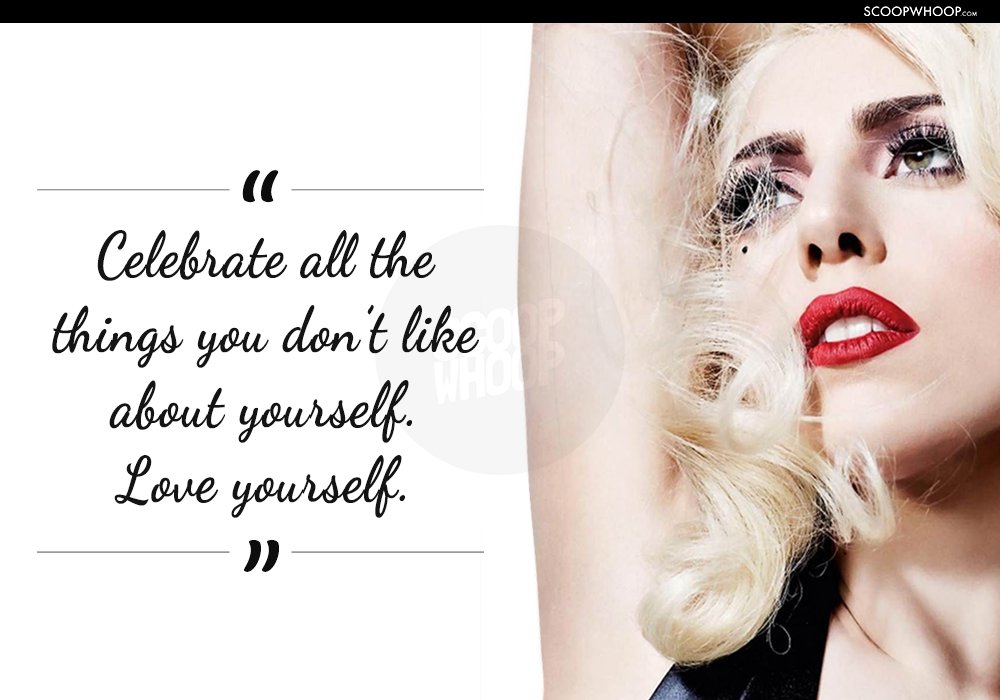 She moved out of her family home and struggled, desperately looking for a break. She did multiple jobs at once, including an erotic performer at a bar. But the end of her teens came with crushing setbacks for the aspiring diva.
At the age of 19, Gaga was unexpectedly dropped from the record label that was supposed to launch her. She was also raped. After surviving years of verbal abuse, she was physically victimised this time.
She told Howard Stern about the incident:
"It happens every day. It's really scary and it's sad. It didn't affect me as much right after as it did about four or five years later. It hit me so hard. I was so traumatised by it that I was like, 'Just keep going.' Because I just had to get out of there… I wasn't even willing to admit that anything had even happened."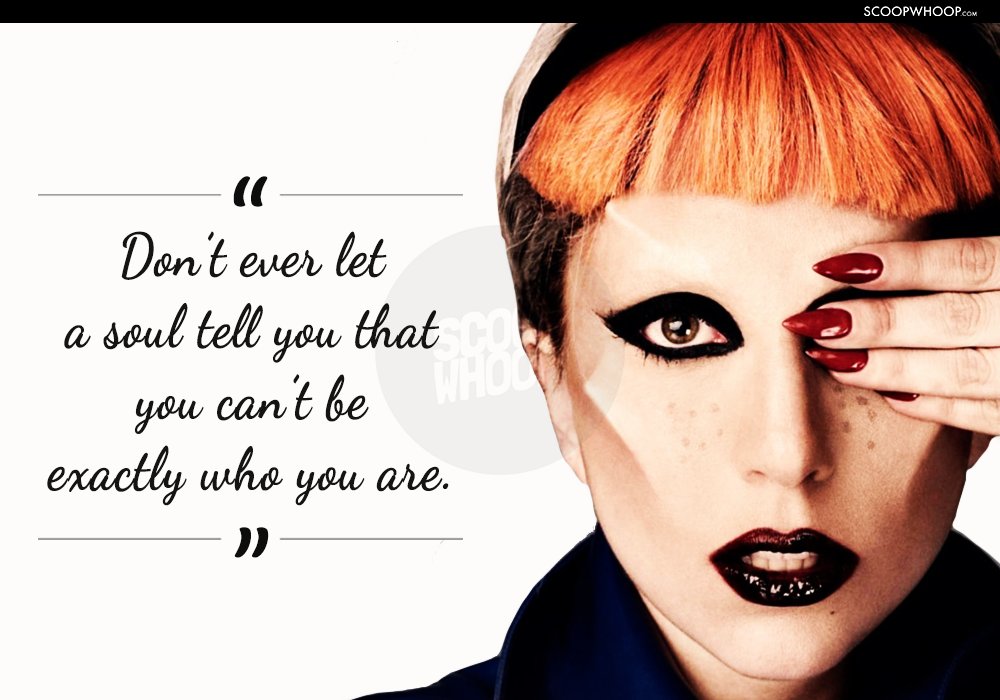 After she moved on from the tragedy, luck decided to shine on her in full glory. Akon discovered Gaga at an event and impressed with her skills, signed her on immediately. This led to the beginning of her successful career, one that just kept on blossoming.
Maybe it was the life-long oppression that gave birth to the feisty, raging, theatrical persona we have all come to love and admire today. She wanted break free and burst into a stunningly vivid butterfly. She was finally flying in all her colours.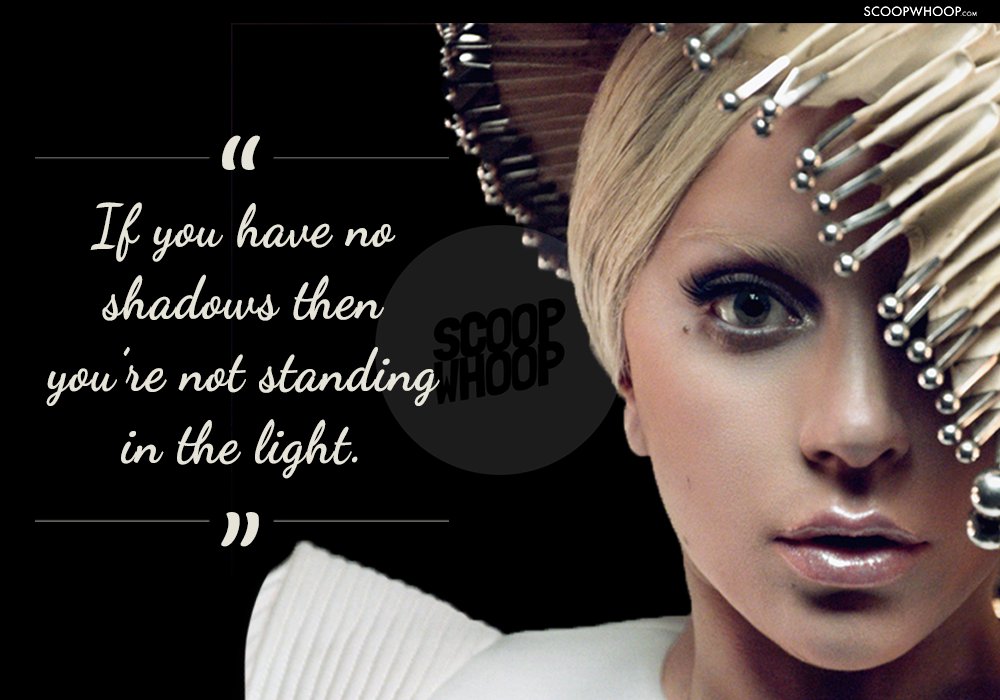 There was no stopping her then. She was given a new stage name, taken from a song called 'Radio Ga Ga' by Queen. Her debut album broke records and made her an international, best-selling superstar overnight. She was assigned backup singers and dancing troops, styling teams and even whole orchestras. Gaga was the new queen of extravagance. She was now a pop icon.
The big dreams had come true.
Gaga enjoys reminding the world of what she's got, just in case someone were to still doubt it. People tend to underestimate her real talent for singing, instead judging her surrealistic avatars, crazy alter egos and over-the-top shows. The songs written by her are just stories waiting to be told.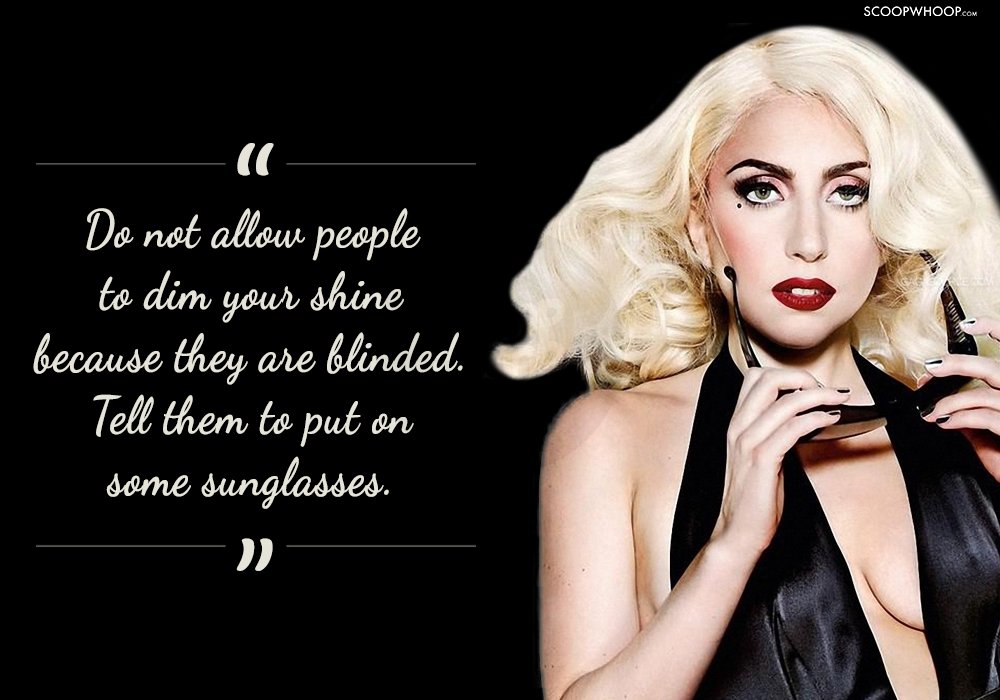 But the lady knows how to shut up haters. She's a 'goddess' for a reason and had many moments when she left her audiences in stunned silence of awe by unveiling her full potential.
She performed "Til It Happens to You" about campus rapes after being handed over the stage by Joseph Biden at the 88th Oscars. She outdid herself during a tribute to the musical 'The Sound of Music' honouring Julie Andrews and received a standing ovation. And how can we forget her Superbowl national anthem or that memorable tribute to David Bowie?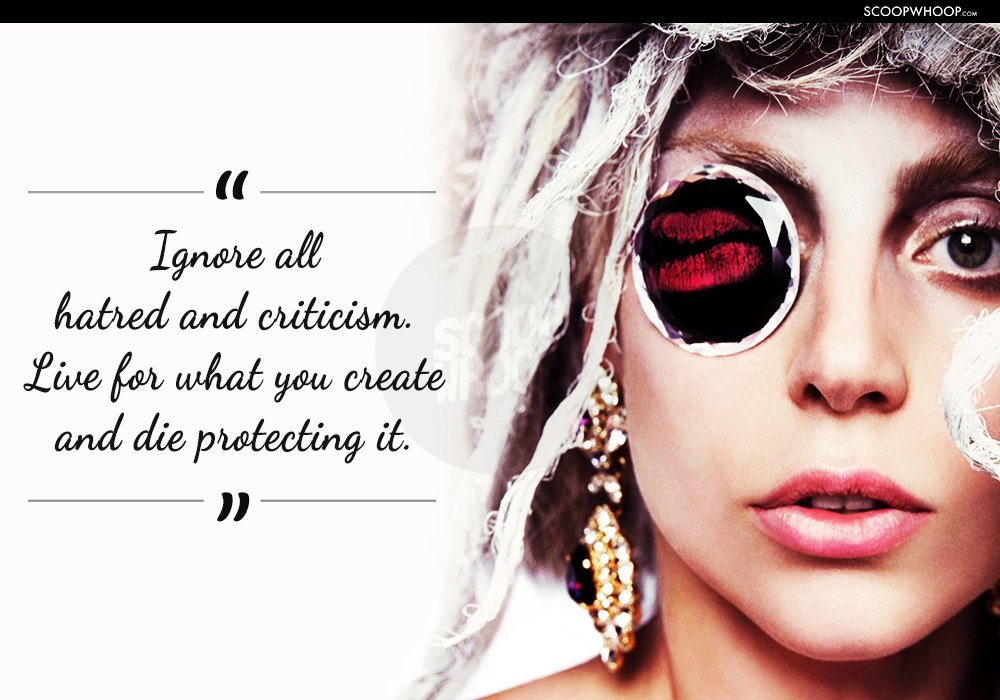 She is also a speaker for LGBTQ rights and openly fights for an equal world, for who can understand the plight of marginalised, tortured individuals better than her? The singer-activist relentlessly spreads love and positivity through her personal brand of art; be it body image, sexuality or violence, Gaga is there to address it.
She now has the respect of her entire peer circle. Everyone knows what the lady is made of. Her fan following is massive and ever growing.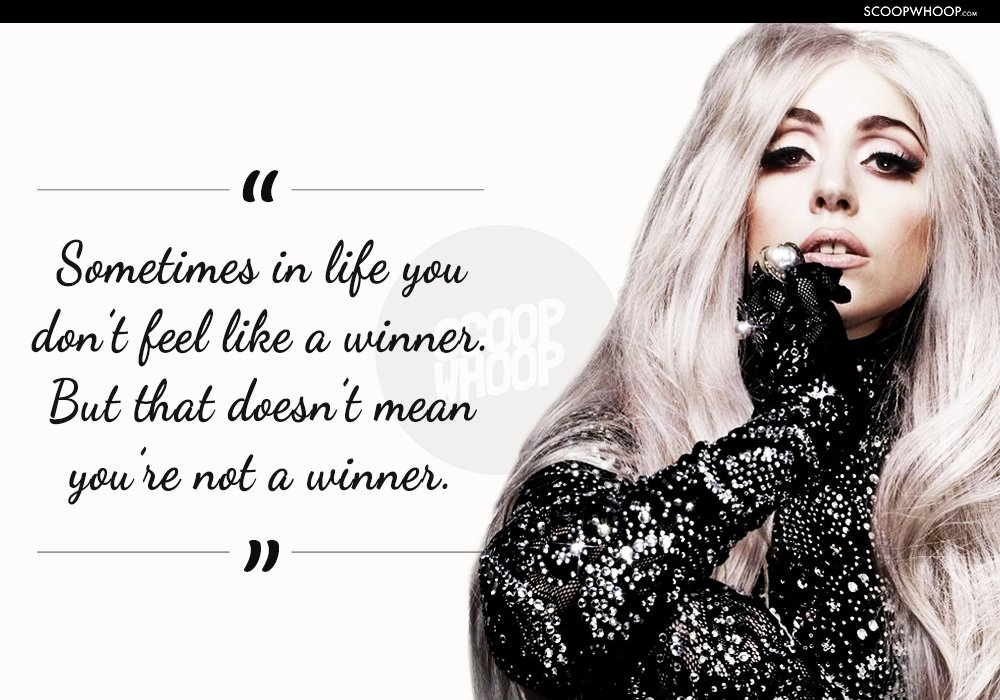 Artists line up to collaborate with her. She recently went big on jazz, a genre she idolised since childhood, and won a Grammy for her critically acclaimed work with the legendary Tony Bennett.
There's no stopping this beautiful, fearless and ridiculously gifted woman. And why should there be an end to such a legacy? Her courage and determination stands as an example for everyone who has been underestimated, wronged or hurt. Somewhere, we can all relate to her. It's chill to be weird or 'crazy'. Her message is clear, and a very uplifting one…