In our society, the beauty of a woman is often judged by the length of her hair but Akhshaya– a model is trying her best to smash stereotypical beauty standards like these with her unconventional choices and looks.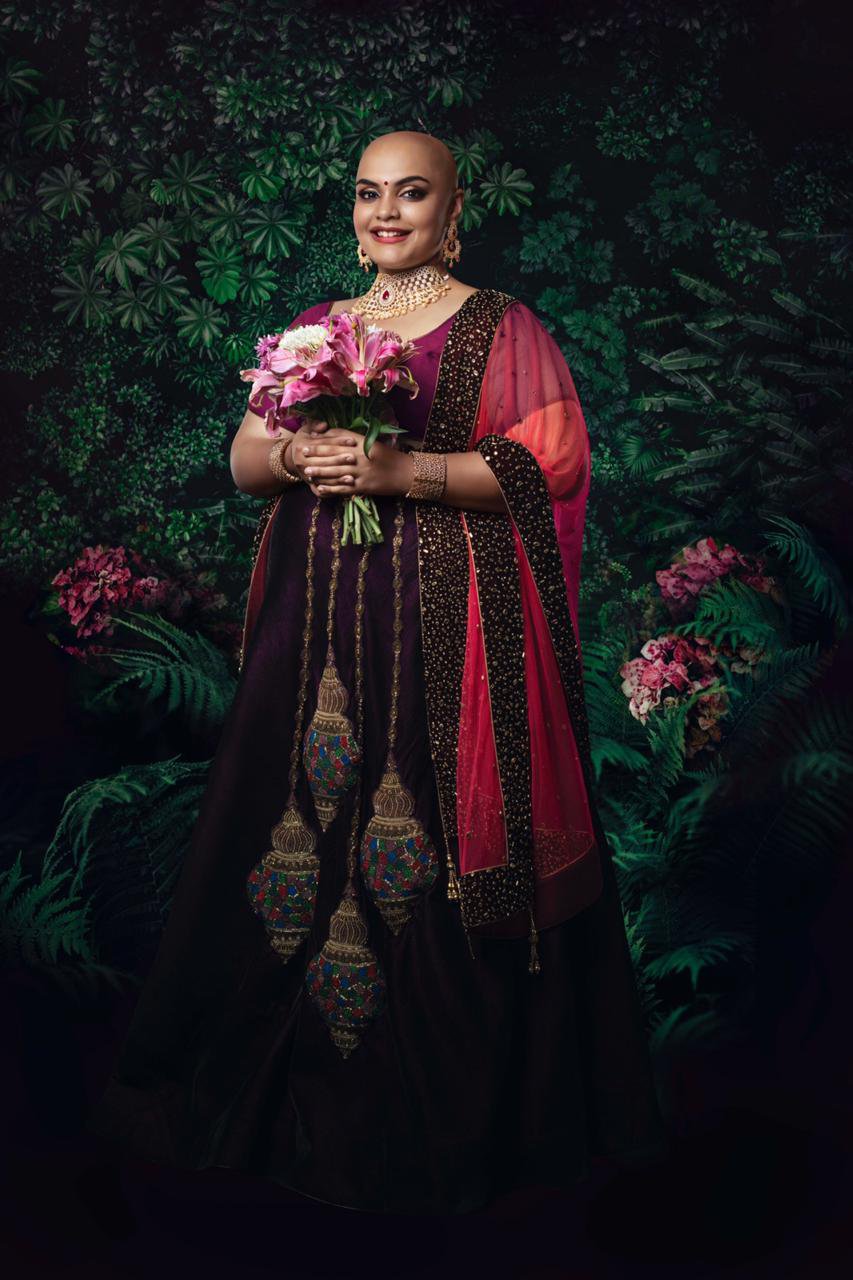 On World Cancer Day, model and anchor– Akhshaya Navaneethan donated her luscious locks to patients battling cancer.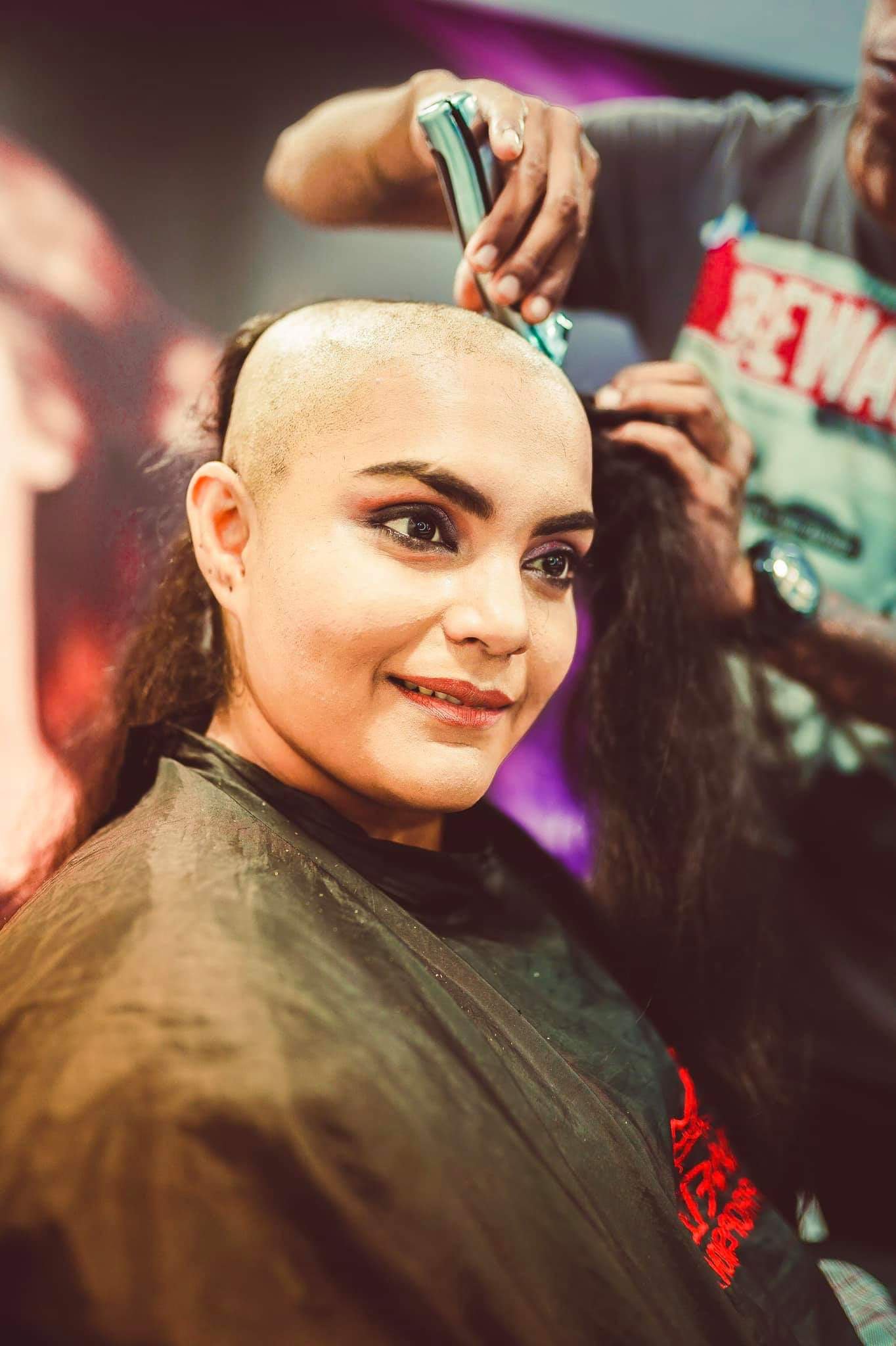 In an interview with ScoopWhoop, she mentioned the inspiration behind her noble donation. 
Akhshaya lost a cousin to cancer at a very young age and empathised with the hair loss that her relative was facing. That's probably when the idea of donating her own hair struck her.
So she shaved her head and donated her hair so that she could see a smile on cancer patient's face, when they wore the wig that was made from her hair. 
A recent bridal photoshoot of Akhshaya went viral as the model flaunted her clean shaved head with all her grace.
However, her journey to shave her head wasn't an easy one.
Belonging to an orthodox South-Indian Brahman family, Akhshaya wasn't allowed to shave her head. In their customs, it's seen as an omen, something that's only done when you're widowed or lose a parent.
But Akshaya being the rebel that she is, stood for her cause, held her grounds and fought against all the odds to shave her head and donate her hair. 
Shaving my head was like a rebirth. I was a different person, I felt lighter, prettier and I felt like I had gained a whole new level of confidence. 
An advocate for body positivity, Akhshaya was one of the first curvacious models to walk down the runway for Lakme Fashion Week. She adds: 
I just knew that I wanted to donate my hair for a good cause. I was already taking initiatives to promote body positivity and with shaving my head, I wanted to challenge the beauty standards. 
Her confidence is truly an insipiration to us all. 
Anybody can be confident with long hair. But confident bald women – there's your diamond in the rough.

Belonging to the fashion industry, she took the bold move to spontaneously shave-off her head for a good cause. She was ready to fight all the hurdles that followed. 
Netizens too shared their support: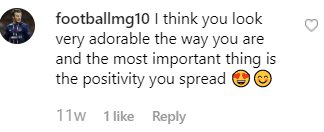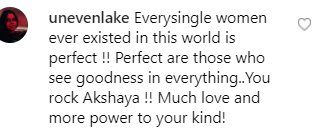 Infact she further reveals that the people around her, were so supportive of her new look:
People started telling me that I looked prettier with my head shaved. My features became more prominent and they'd notice that more. 
Akhshaya is the living and walking proof of the fact that there is more to beauty than the length of your locks. She truly has redefined beauty standards. 
All images sourced from Akhshaya directly, unless otherwise specified.