Earlier today, as Michelle Williams bagged an Emmy for her out-of-the-world performance in Fosse/ Verdon, she took a minute to address the global issue of gender-based pay inequality in her acceptance speech.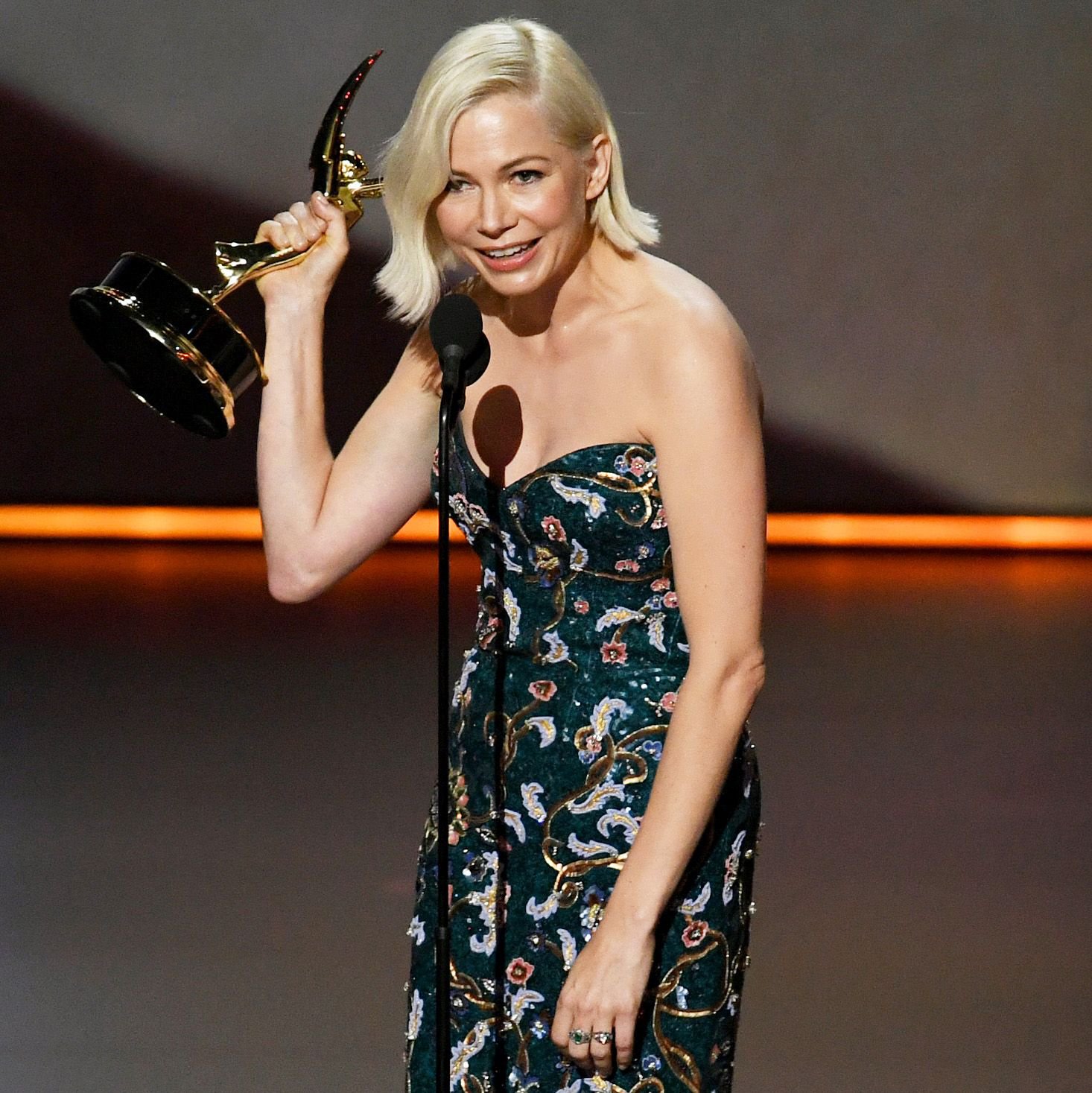 When the entire Microsoft Theatre was cheering and applauding Michelle William's 'Lead Actress' Emmy, she took a moment to thank the show's network for its equal pay practices.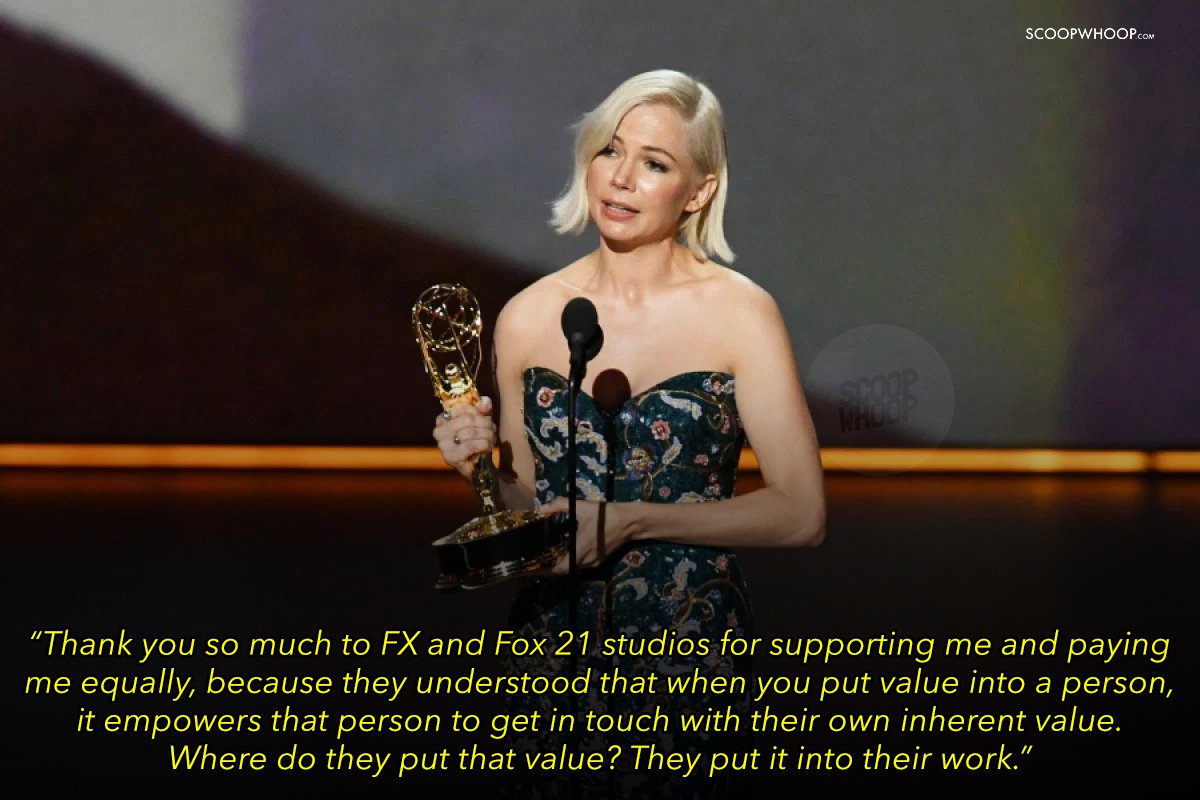 In her acceptance speech, with all her courage and boldness, she called out the gender-based pay inequality that exists in the industry.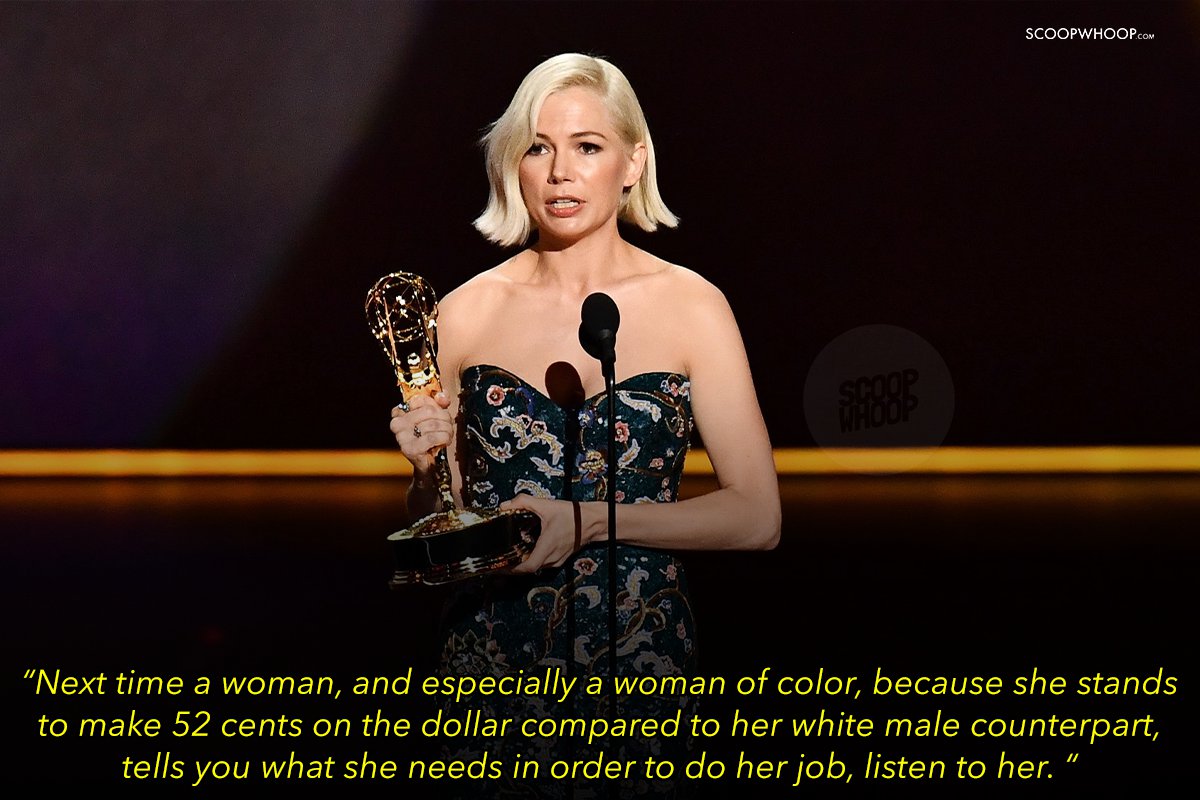 With an aim to encourage pay parity she made a humble plea that has just struck a chord with the audience.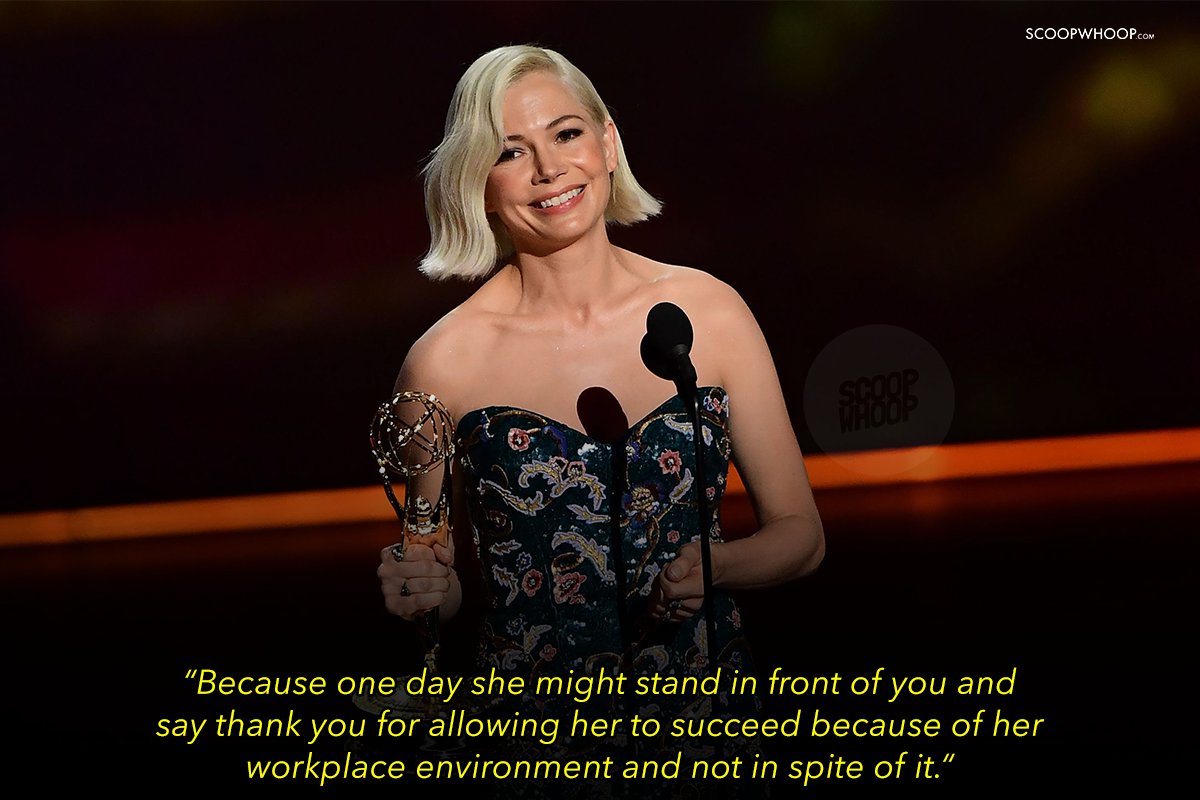 Her speech was on the onset of last week's viral 
#NotWorthLess 
movement. Where women from the entertainment industry– writers producers, assistants took over Twitter with their stories of pay-inequality.  
After 3 years on a hit show, found out I was paid 2/3 of what 2 male EPs made (one joined Yr 2, one Yr 3). They're both great; I was as good or better. WB said they'd give me 3/4 of what the men made. I left a year later. WB puzzled at my ingratitude. #NotWorthLess

— Ashley Gable (@Ashley_Gable) September 18, 2019
Here's a glimpse of her inspirational speech: 
Netizens couldn't agree more to her truth bombs: 
I'd like all bosses to listen to this and apply it to all industries not just Hollywood.

— Holly Golightly (@go_golightly) September 23, 2019
Let's hope that her golden words start the much-needed wave of revolution.