In the last few weeks, the footpath outside the Sector 14 market in Gurugram has turned into a popular spot for street food lovers of the city. And the reason for that is one roadside stall, or thela, run by sector 17 resident, Urvashi Yadav.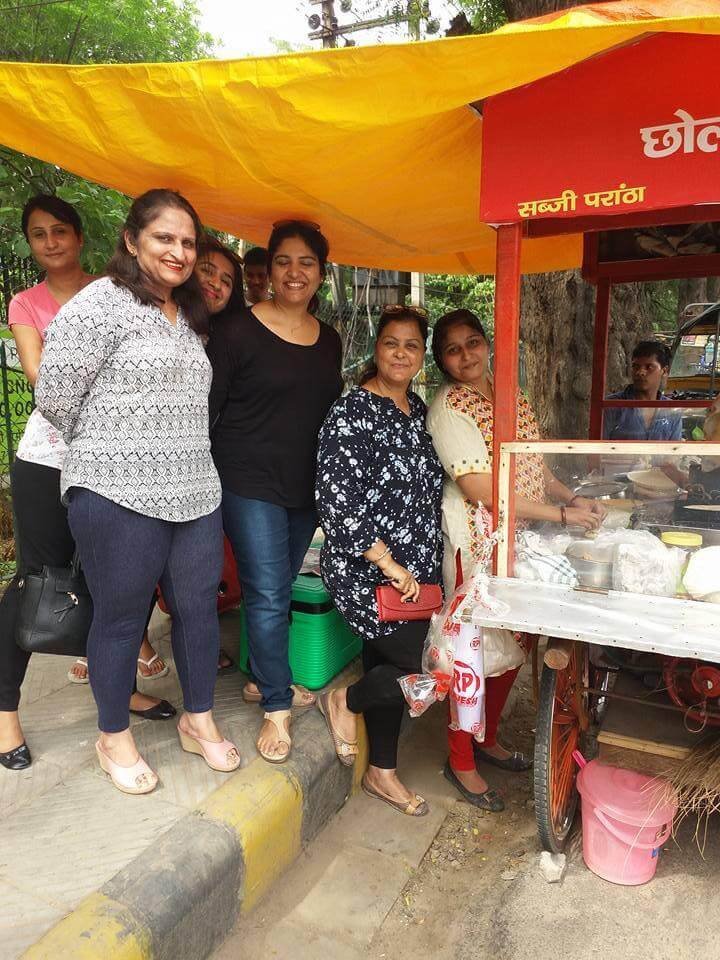 Till a month ago, Urvashi would have been a customer on one such thela. She was just another Gurugram resident, busy taking care of her husband, in-laws, and kids. But things changed when her husband met with an accident in May. The injuries weren't critical, but the tests indicated that her husband needed hip surgery.
At the time, he was the primary breadwinner for the family, while Urvashi helped with the money she made as a nursery teacher. The couple has two kids, who study in prominent Gurugram schools. The possibility of losing out on her husband's salary – because of the surgery – scared Urvashi, and led to the decision of starting the thela.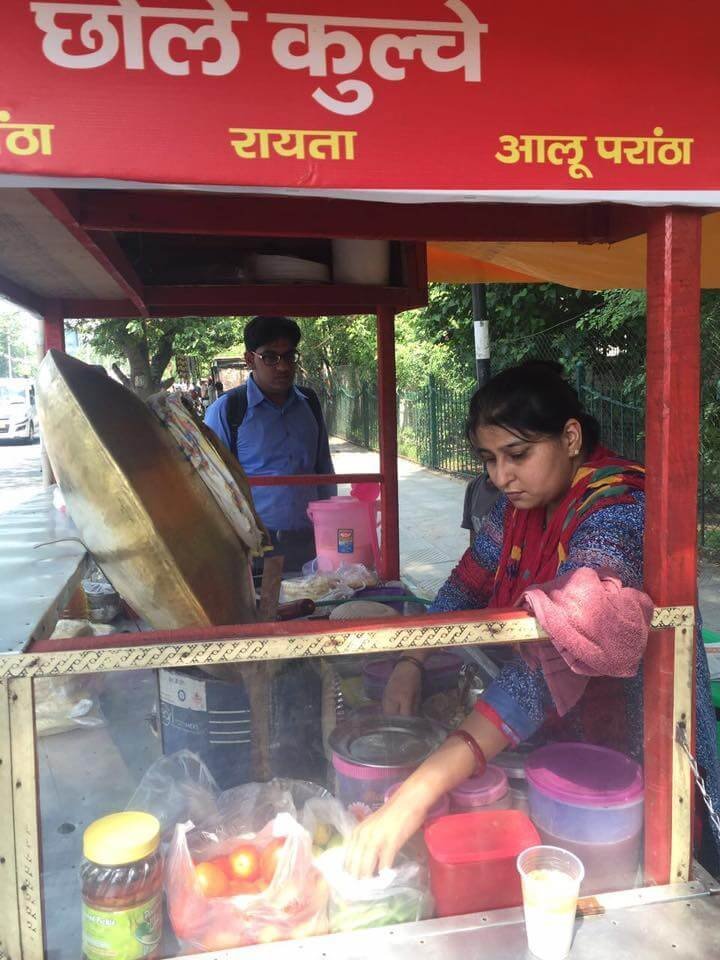 Urvashi told Vagabomb, "We weren't facing any immediate financial crisis, but the thought of it scared me. I never wanted to be in a position where I would have to change my children's school just because we couldn't afford their education. I had an idea but I didn't want to ask my family for money, because if it hadn't worked, I would have been in even more trouble, financially."
She added, "My husband's accident really shook me up. I tried to imagine our family without his income and the future looked grim. That's when I decided to take matters into my own hands. I am good at cooking and I decided to use that skill to my advantage. The more acceptable option, according to our family and the society, would have been to open a restaurant or a catering business. But I didn't have the funds for that. I was thinking about all of this one day when I was in the market to buy medicines for my husband, and I saw a roadside thela."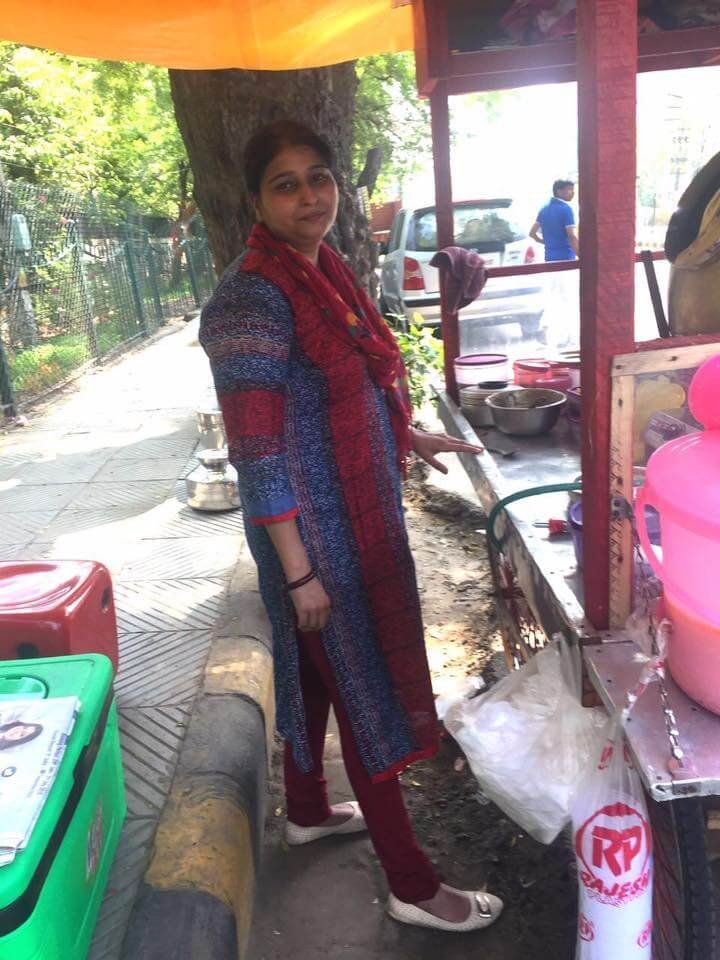 Urvashi started talking to the thela owner and came up with the idea of starting her own. She calculated the cost and realised that her salary was enough to get a basic unit ready. Her husband was on board with the idea, but her children, her father-in-law, and other family members were not. She decided to go ahead with her plan anyway.
Urvashi got a thela ready and dragged it out of her society to the nearby market. "I was obviously very embarrassed about everything. Day one was the toughest and I was very uncomfortable. I covered my face, broke down, but eventually I pulled myself together. I hate to admit it but I was the kind of person who couldn't live without an AC and I hated the sun in my face. Yet, there I was, standing on the side of the road on a hot summer day, getting chola kulchas ready for customers."
She was doing okay, until one Facebook post changed everything. Sunali Anand Gaur shared Urvashi's story with other Gurugram residents, and the post went viral almost immediately.
Urvashi was completely taken aback by the reactions to the post, which meant more customers at her stall. The stall went from being visited by a handful of office-goers who stopped by for breakfast to hundreds of Gurugram residents coming out to extend their support. She told us, "My father-in-law is proud of me now and doesn't let anyone in the family say anything to me. More than anyone else, I'm proud of myself because I never thought I could do this. In times of stress, you realise all that you're capable of and that's what has happened to me."
Urvashi is now saving up to buy a vehicle. She hopes to convert her thela into a food truck, and continue saving money for her husband's medical expenses and her kids' education.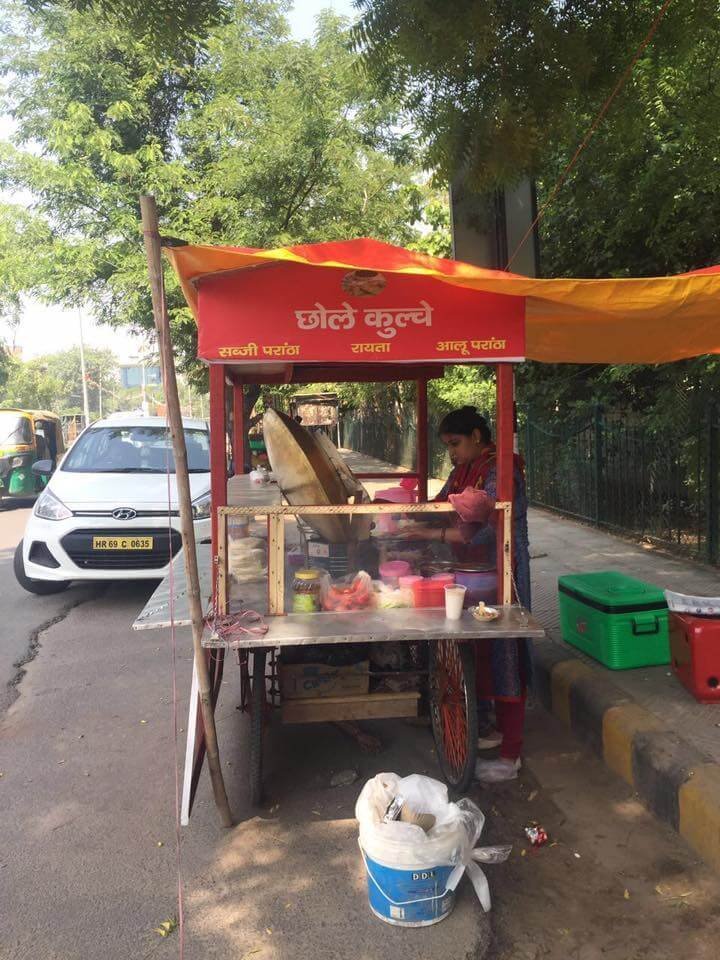 You can check out her stall in the Sector 14 market in Gurugram, opposite Gulaab sweets, between 8am and 4pm.  
For more of this author's work, click here; to follow them on Twitter, click here.