This article was originally published on HerStory, and has been republished with the author's permission. 
My mother. Where do I even begin? Her story, my story, or our stories?
I have never spoken to anyone about my mother's story, simply because I never wanted anyone to look upon us with pity, as we are a very proud, self-made family. Sometimes I think to myself that maybe I was born to be a mother to my mother – yet I couldn't have been the woman who I am today, if it were not for her. I am sure most children say that. And I am sure that most mothers mean the same to their children, but our story is a little different because it is based on a personal tragedy and the bravado of my mother to overcome it, like a hero.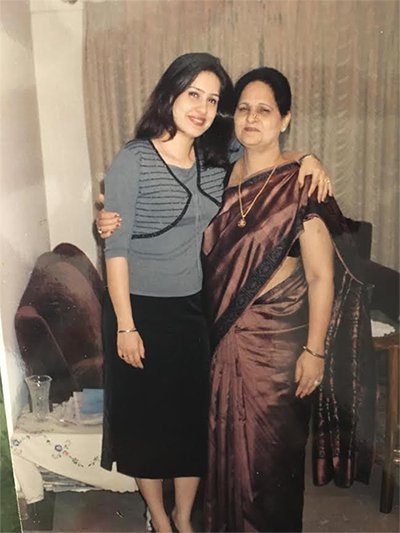 My mom is a beautiful sardarni from Hazaribagh, a really small town in Bihar (now Jharkhand). That is where my nana and his family had settled after the partition, originally hailing from Lahore. At age 20, my mother was married to a man that she only met at the marriage ceremony itself, when putting on the varmala in the Gurudwara! Luckily, he turned out to be a gem: well educated; an engineer from BHU Varanasi; and employed at Tata's Tisco in Jamshedpur. My mom's life changed overnight. Suddenly she was mingling with the high society of Jamshedpur. My dad felt the need to 'groom' my mom because he saw potential in her to do a lot more in life than what her family could afford to give her in her younger years. She had studied in a Hindi medium college, could read and write Punjabi and Hindi beautifully, but English? That was a tall order for her!
So my dad made her do a Master's degree in English. He started her on cooking classes (even though she was already a brilliant cook) because he wanted her to learn 'western style' cooking and also 'up her game'. He taught her how to drive (a rarity in those days for women); he took her out to the movies, including ones in English; he wined and dined her, in his circle of high society friends and his bosses who adored him; and took to my mom with ease, despite her slight backwardness (people were far kinder in those days). In short, he gave her the time of her life for more than 10 years of marriage, including two sons and a daughter. Sometimes I think that he was training her to be ready for the 'big bad world' that she would be thrown into without warning.
My dad had just made a down payment on a beautiful apartment in Kolkata, after moving there from Jamshedpur (about three years before the tragedy). He was thinking to surprise my mom soon by giving her the apartment, which he was going to pay for, through his salary every month. My mom was 32 years old when my father, within a week of developing a heart problem, suddenly passed away.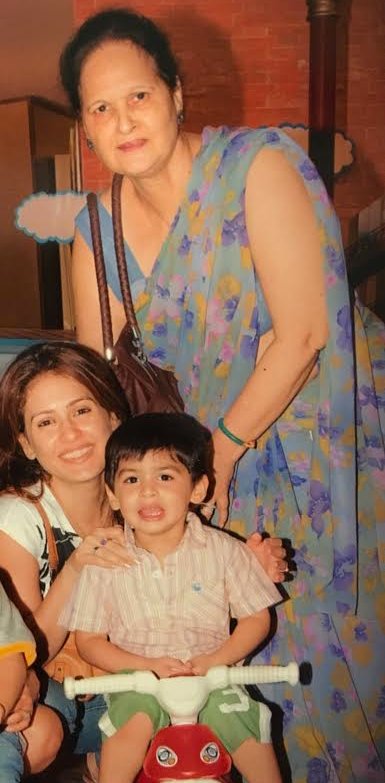 All that was left with my mom was three kids and some insurance money and provident funds that she received from my dad's company. With no house to call her own and no work experience, she had only two choices – either to move back to her parents' house or to her in-laws. While maybe she had contemplated those choices, she could never forget my dad's last words to her. He said, "Give yourself and our children the life I dreamt for them."
With all her grit, she approached my dad's ex-bosses and requested their help to get her a job. My dad was so loved by everyone and they all knew the way my mom had got educated and trained, and so they obliged! They made her the administrator of Tata Hospital, a highly reputable and envied position in those days. And that is where her real journey of struggle, grit and bravado began.
Three years after she started working, life dealt her another blow. She was diagnosed with bipolar depression and gave birth to the mother in me at age six. There would be days when my mom would not want to go to work but I realised, at that tender age, how important it was for her to work. So I would take up the mammoth task of ensuring that somehow she left the house in the morning.
Mom used to come back from work for lunch in the afternoon and cook for me and my brother (my older brother was in boarding school) and then go back to work. I used to watch her cook. Then one day, when I was eight years old, I cooked an entire meal just to ease some of the pressure on her. My brother would entertain her with his dancing or some histrionics. I would dress up in her saree and put on her make up. Basically, between my brother and I, we were her constant mood elevators. Somehow I feel that we helped her to believe in herself and kept up the desire in her to live for her kids. My older brother was like the only support that she really believed in. She would wait for him to visit and the moment he would come, we all felt like our family was complete.
Life went on well until we all grew up, got the best possible education and everything that children need. Then my brothers decided that it was 'high time' that our mom stopped working. So we moved lock, stock and barrel to Mumbai in 1995 and life took a completely new direction thereafter. I started modeling and my brothers were working, doing very well for themselves. One would have thought that, by this time, my mom could just sit back and reap the benefits of all her hard work. But yet she was still like a rock of Gibraltar – supporting us at every step, whether it was cooking the best food and keeping it ready for us when we came back from work, or making sure that the house ran efficiently while we were away.
She was the one who found my younger brother his wife and found my husband for me. Given that she didn't know too many people in Mumbai, it was amazing how she made new friends so quickly and kept so active.
Today, all that we have become is thanks to her. Wherever I am today, in my work and in my family life, it's all due to her support and guidance. Today, I am a popular celebrity chef but only because of my mom's amazing cooking skills and her genes.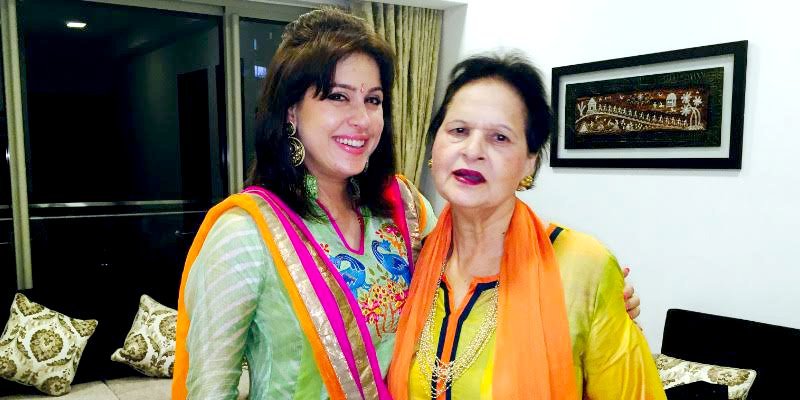 Today, my mother is suffering from Parkinson's disease (PD), a degenerative disorder of the brain. It is highly demeaning for a woman like her who used to be so full of joie de vivre. She was literally the life of every wedding in the family and at all get-togethers that she would go to. Today, to see her in her condition really makes me question God, at times. She has given all her life to performing her duties as a mother. She has just lived for her children and never ever thought of marrying for the second time, even though it would have made her life much easier. But that's my mom for you. She has never taken the easy way out!
All I can say today to my dear mom is that I am ever so grateful to you for all the sacrifices that you have made for us, and for the way you worked so hard to raise us and give us the amazing lives that we lead today. Thank you for everything! I hope and pray to God that I can be half the woman you are. Mom, I love you for eternity!