Age is just a number.
So is 341/400. That's how much 65-year-old Nirmal Yadav scored in the 60th National Shooting Championship in Pune. An impressive score that has set a new national record.
She made her mark in the Veteran Women's 10m Air Pistol category. The inspiring bit is that she started shooting just two years ago.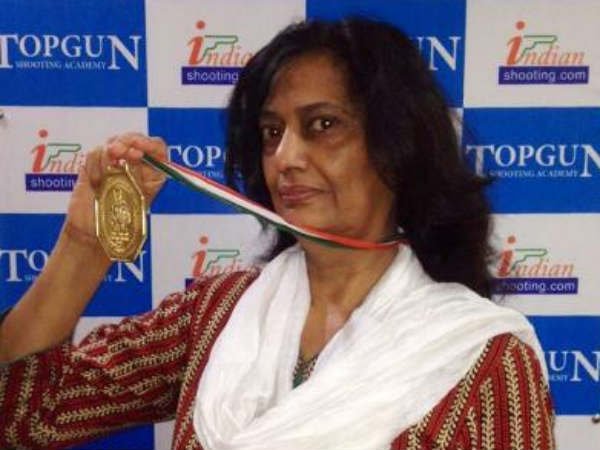 Nirmal is the wife of an ex-Major General and had trained at the TopGun Shooting Academy in Delhi. 
Only a year into her training, she struck gold at the Dr Karni Singh Memorial Shooting Championship in Jaipur. 
Since then, she has constantly been on the way up and has no intentions of slowing down.
After claiming the national record, Nirmal says, "I am very happy to make a mark in this sport and now am even more motivated to train hard and better my scores."
Her achievements at the age of 65 only prove that it is never too late to start over. If you go for something with passion, then age will only play second to your heart. 
Hats off to you, ma'am!