A pretty nose ring can make you go from basic to elegant in a second. Whether it is a thin metallic string or a more intricate one, a nose ring completes the ethnic look like no other piece of jewellery.
No wonder so many women want to get their nose pierced. However, the fear of pain or the tension of whether it would suit your face cut or not always bothers most of us. But does it mean you should never ever experience the joy of a nose ring? Not at all!
There are so many options of clip-on nose rings that look as good as a real piercing. So go ahead and get yourself one:
1. As simple as it gets
Simple designs are best for everyday use. You can pair it with both your favourite kurta and 
Price: 750
You can find it here.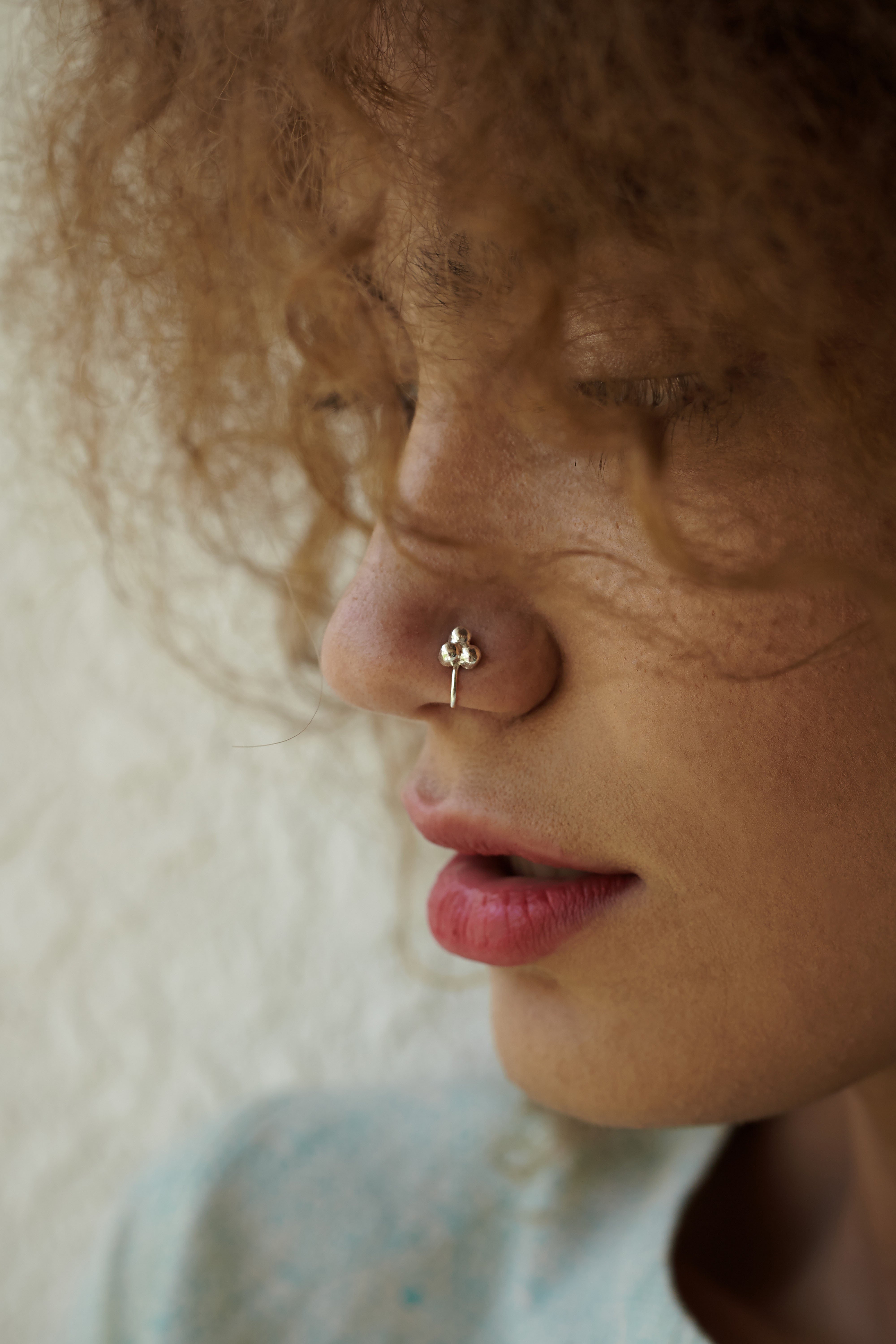 2. Aztec Love
We all love a little bit of Aztec in everything. The designs are pretty attractive. So, why not take this Aztec obsession to the next level and get a nose pin? This piece can be worn for any occasion and it will fetch you compliments every time you wear it.
Price: 600
You can find it here.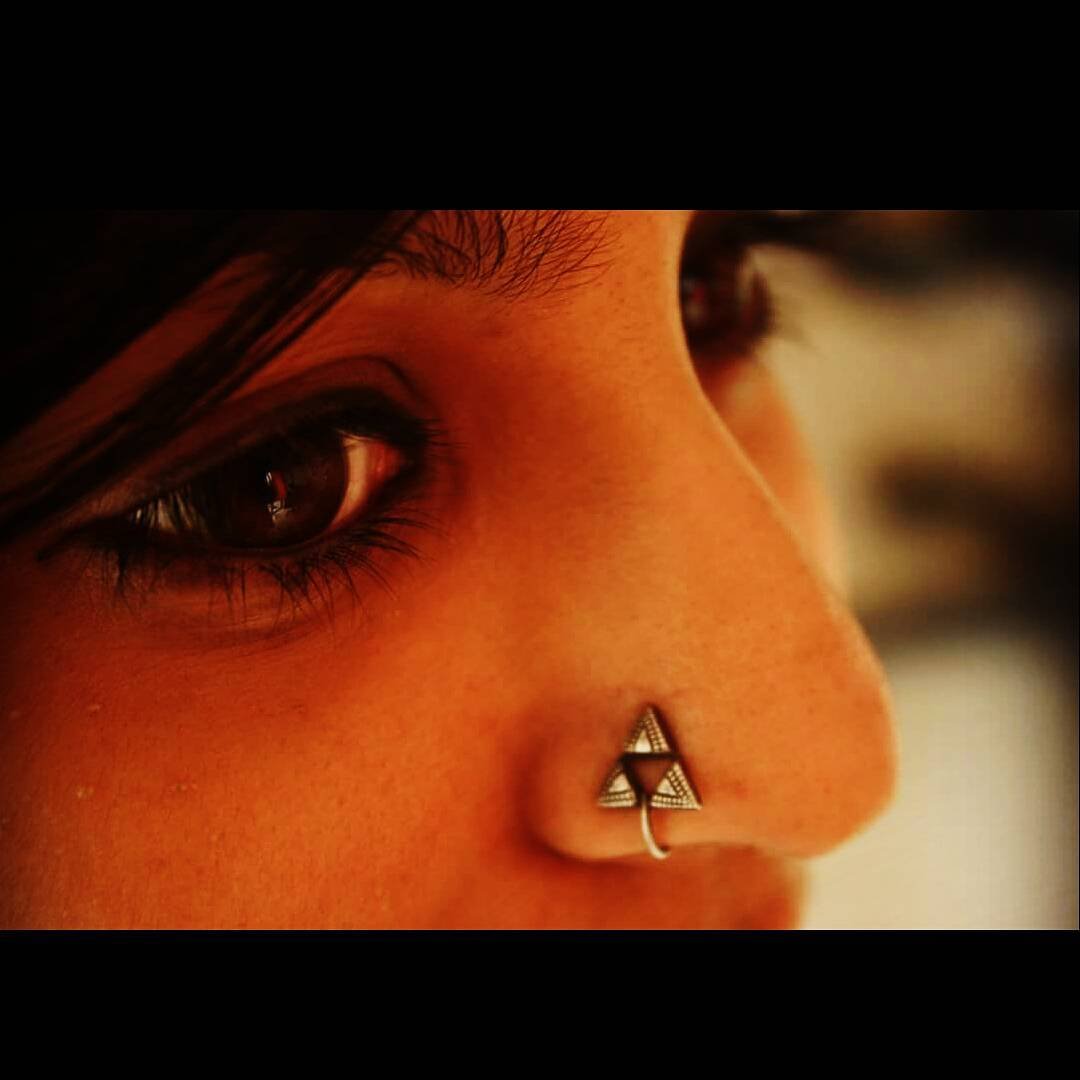 3. Enameled Colours
Enameled nose rings come in all sizes and colours. You can choose the colour and size according to the occasion. Rest assured, this one will get noticed anywhere.
Price: 900
You can find it here.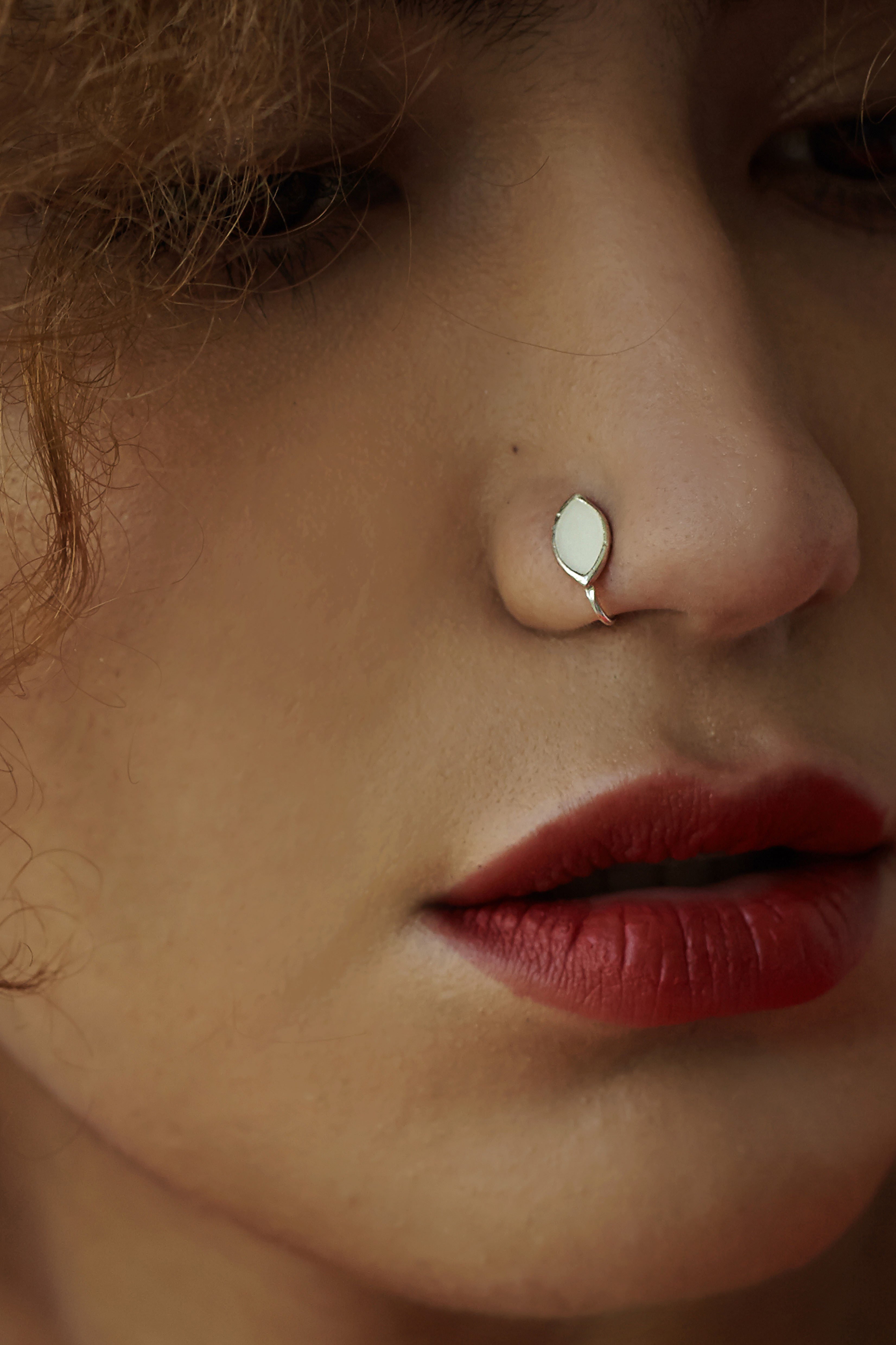 4. Enameled Shapes
Go for a shape that suits your face cut. From fancy flowers to big circles, you can experiment all you want.
Price: 1500
You can find it here.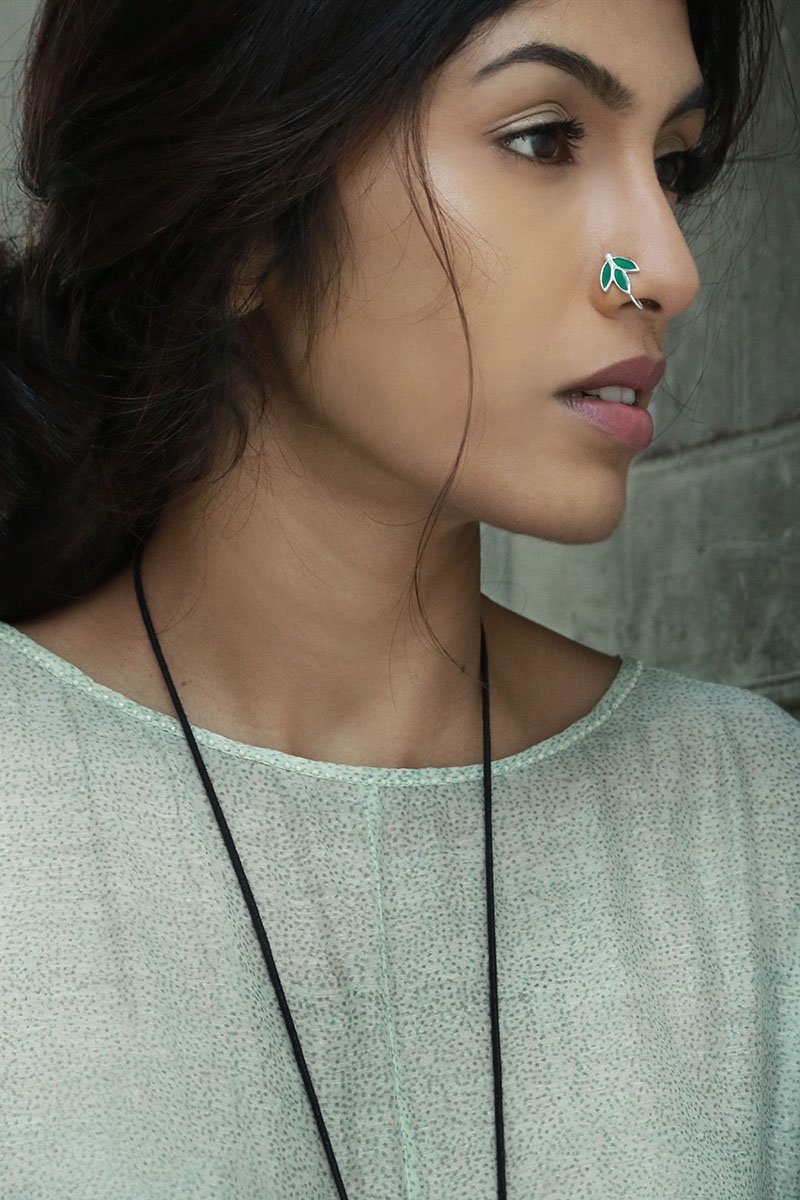 5. Turquoise Sun
If you like intricate designs and have a liking for semi-precious stones, then this one is for you. This would look perfect with that favourite casual kurta of yours. 
Price: 800
You can find it here.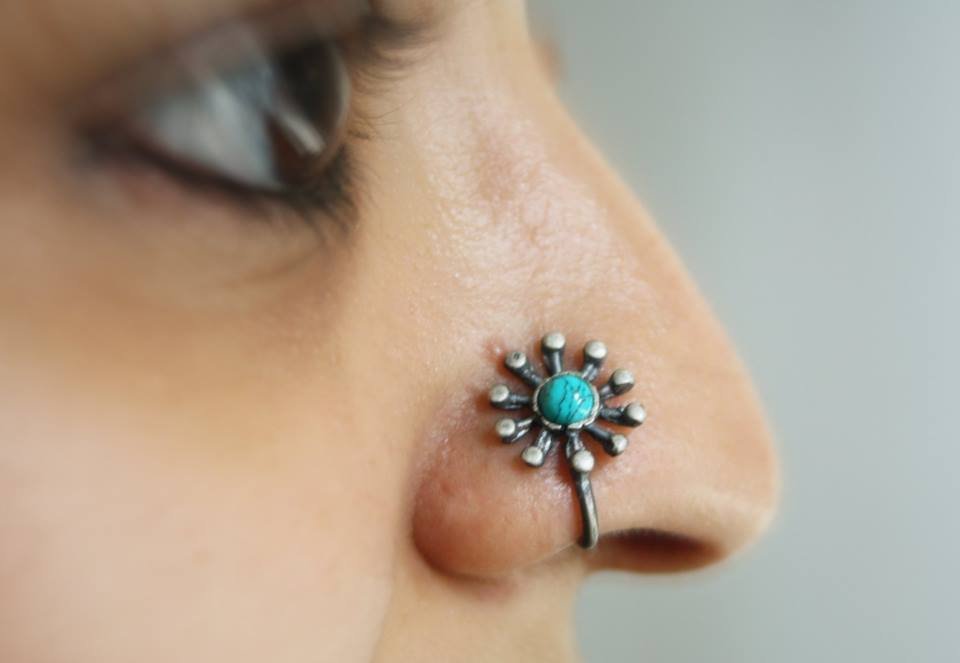 6. With A Pearl
A pearl can add elegance to anything and a nose ring is no different. For the days when you have to look your elegant best, go for this one.
Price: 800
You can find it here.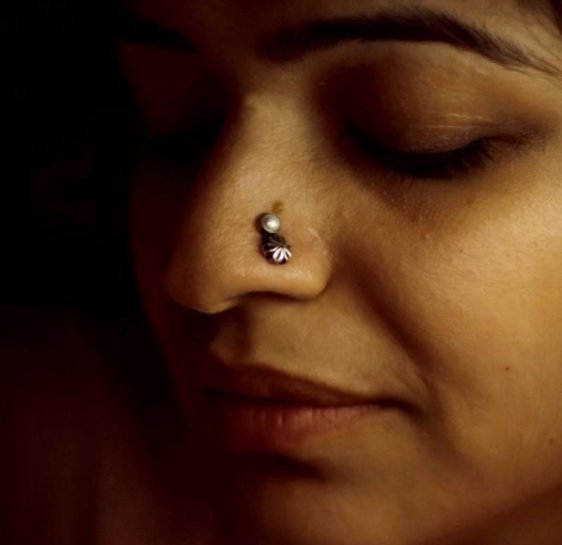 7. Quirky Pearls
You can mix elegant with quirky with this piece. It has a little bit of the Maharashtrian nath feel too. Best suited for days when you have to do something festive, like weddings. 
Price: 750
You can find it here.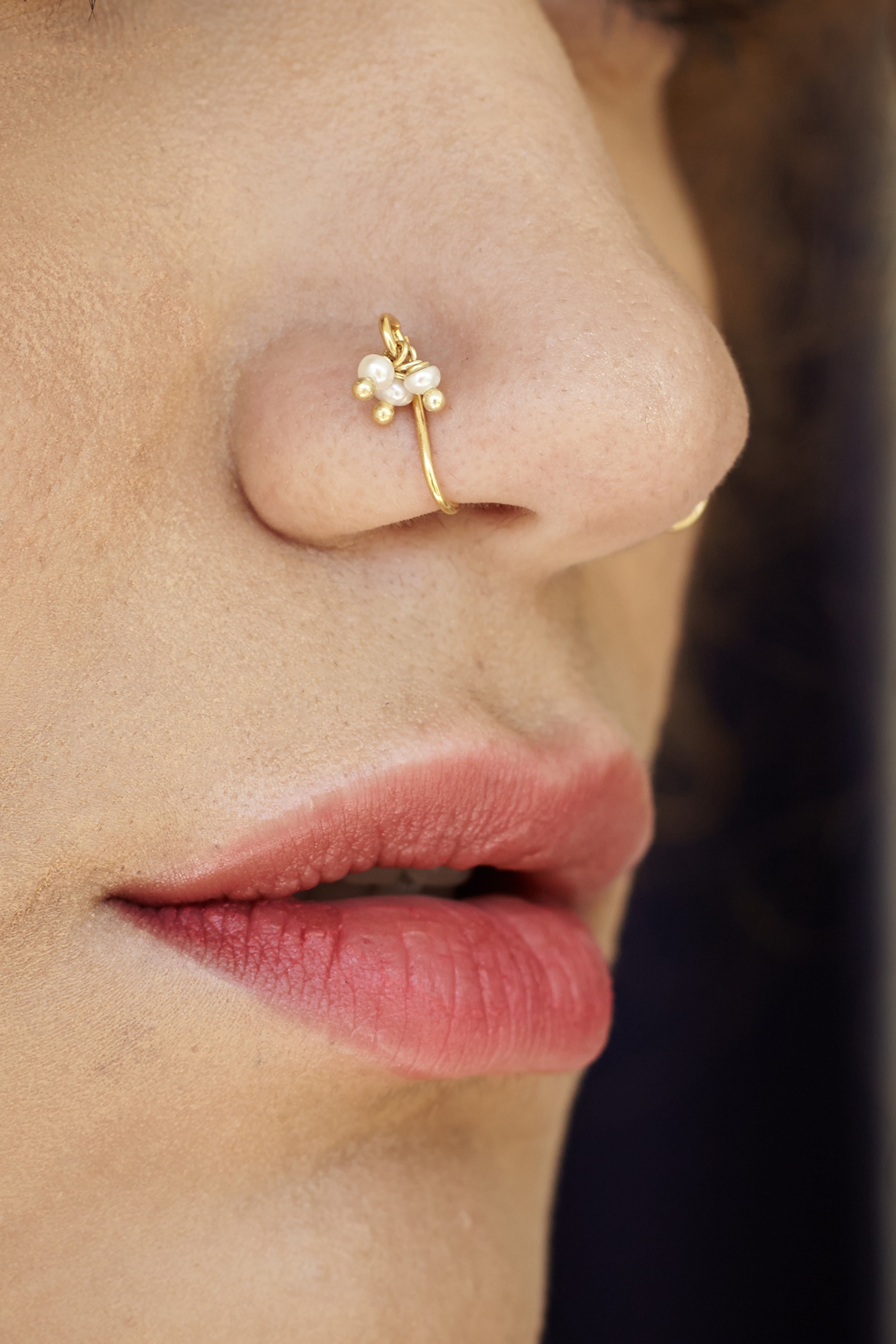 8. Woven Beauty
When it comes to jewellery, a little texture to your accessories can make a huge difference. Here's this tiny one, textured like a leaf. Looks stunning, doesn't it?
Price: 900
You can find it here.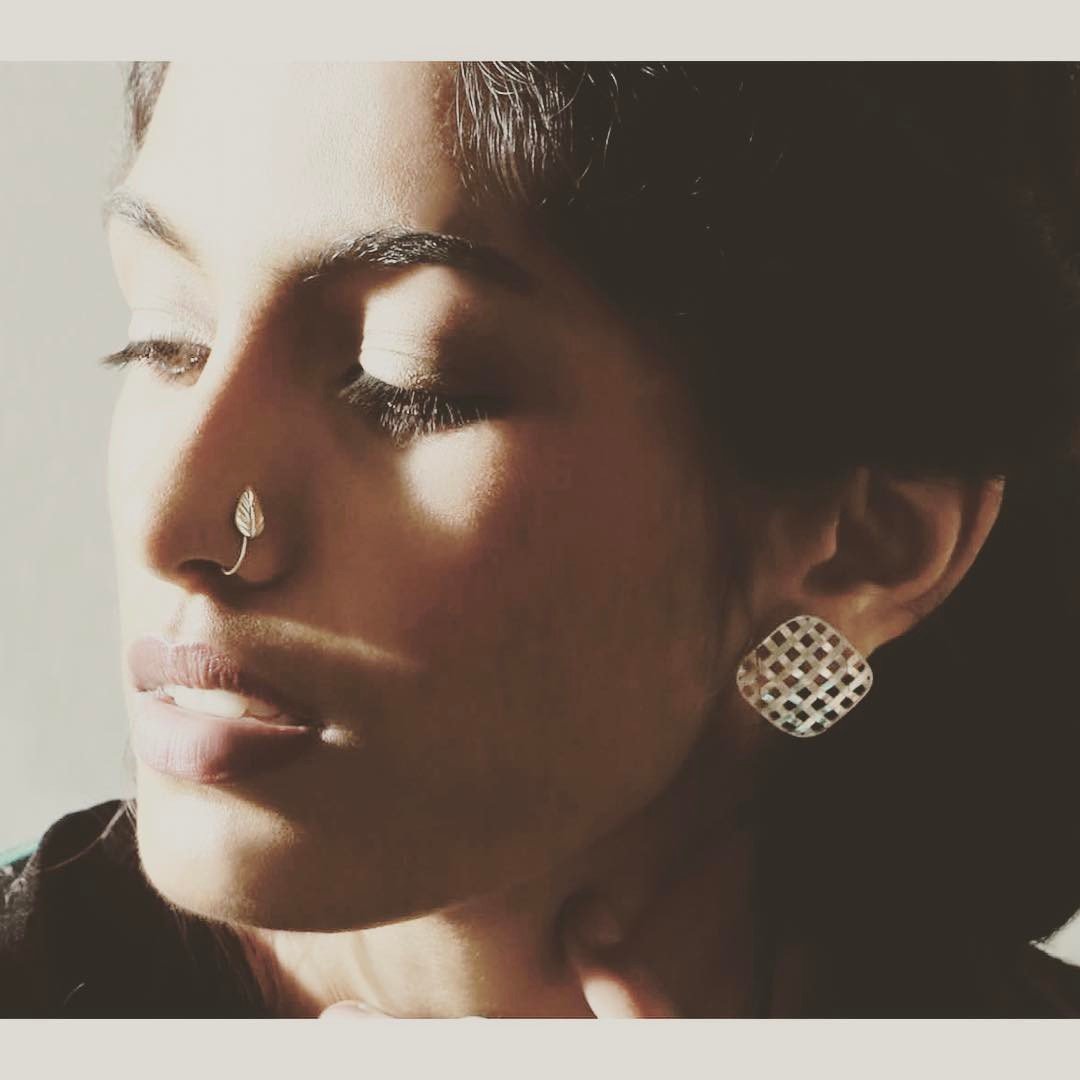 9. Textured Circles
This one is slightly larger but looks wonderful nonetheless. You will easily be able to carry it off on any given day if you are into bigger nose accessories.
Price: 1350
You can find it here.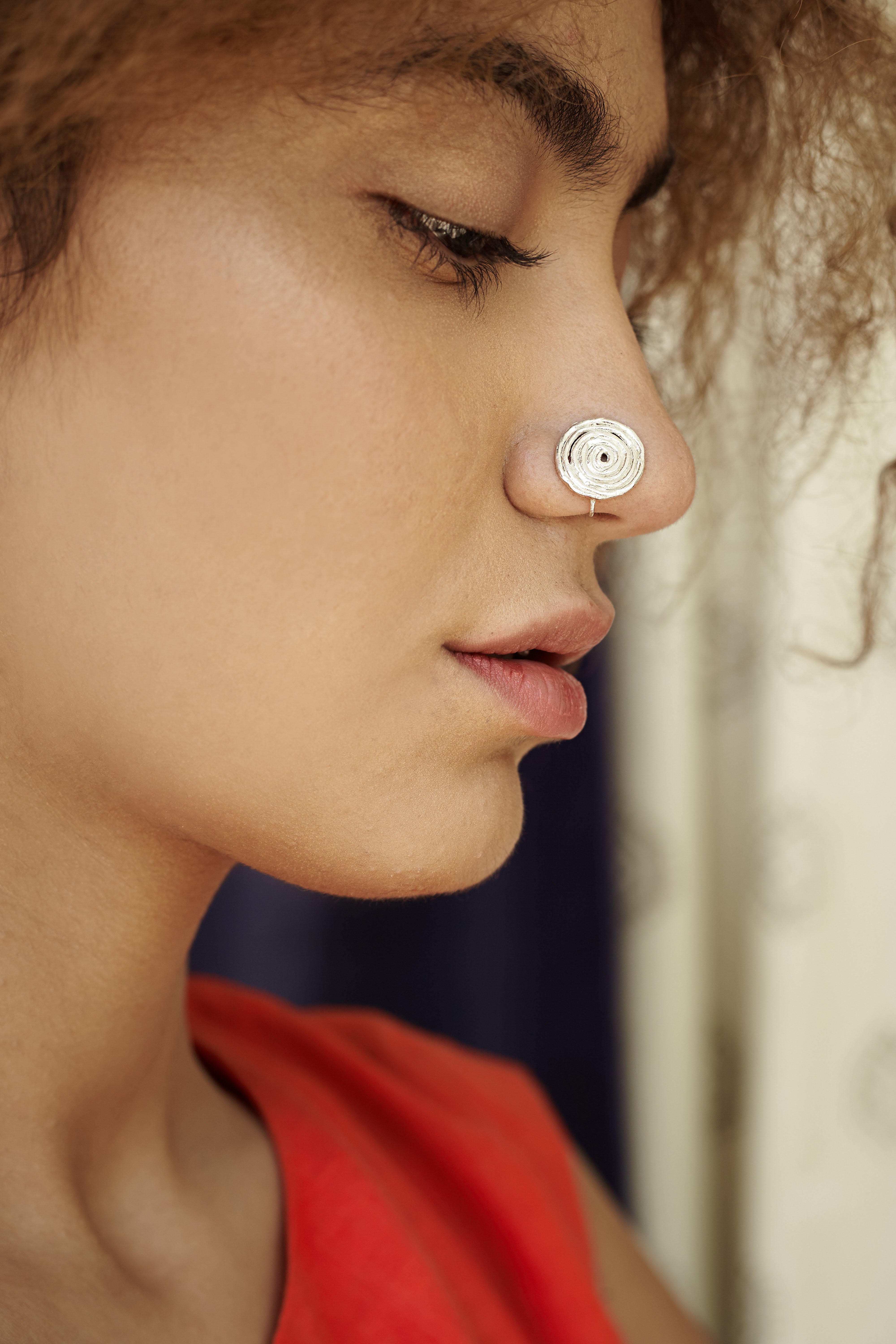 10. Ethnic Best
This one is crafted and is perfect for the days when you want to go all ethnic.
Price: 1390
You can find it here.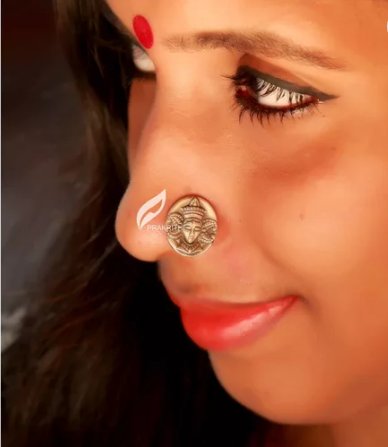 11. Simple Circles
Some people like to keep things between basic and fancy. If you're one of them, this nose ring is the best bet for you. The design is intricate, yet simple.
Price: 600
You can find it here.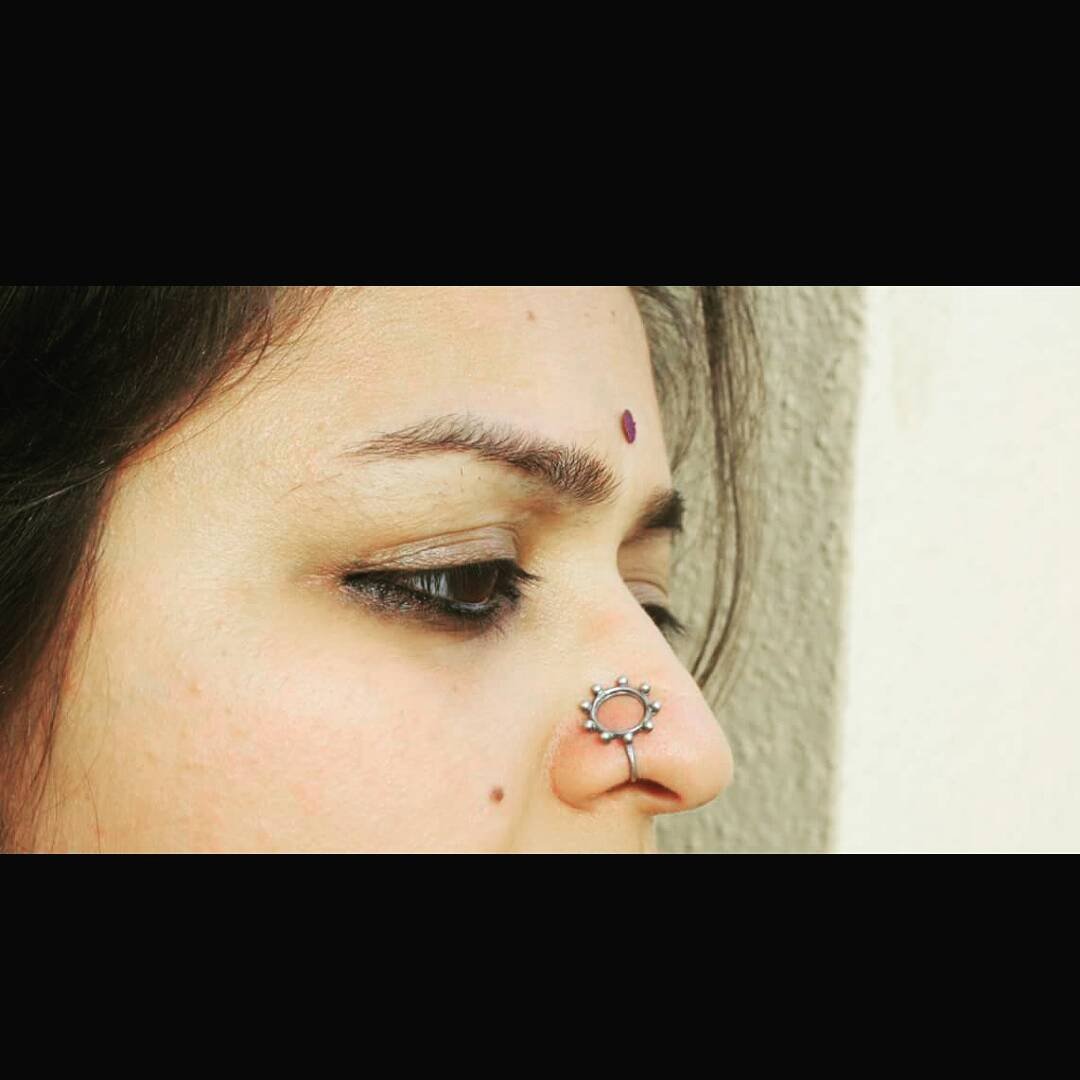 12. Septum Ring
A septum ring is perfect for people who would like to channelise the hippie in them. The best part is that you just need to clip it on and you're good to go!
Price: 600
You can find it here.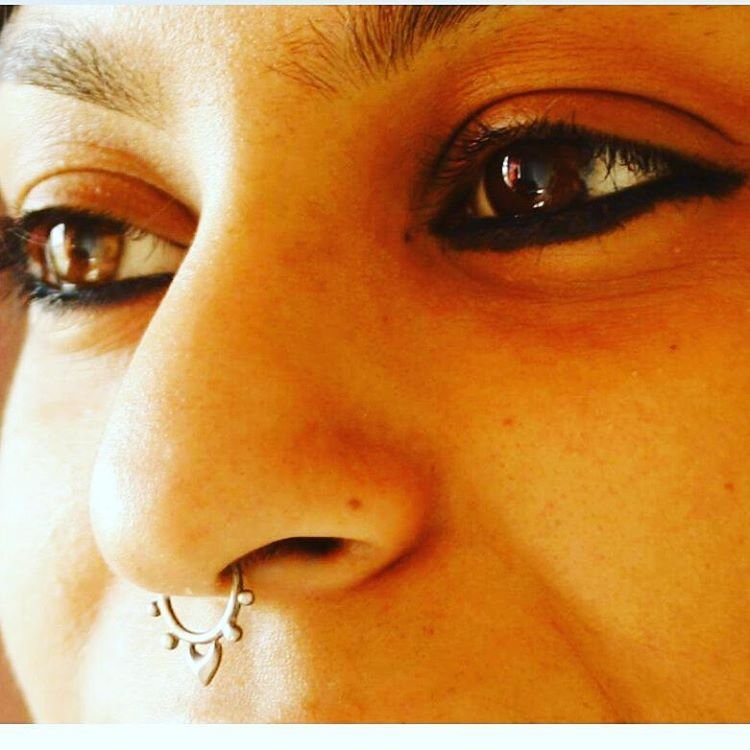 13. As Quirky As It Gets
This one is for all the quirky girls out there. This septum nose ring says 'maal' but there are other words available too. Choose the one you connect with the most!
Price: 600
You can find it here.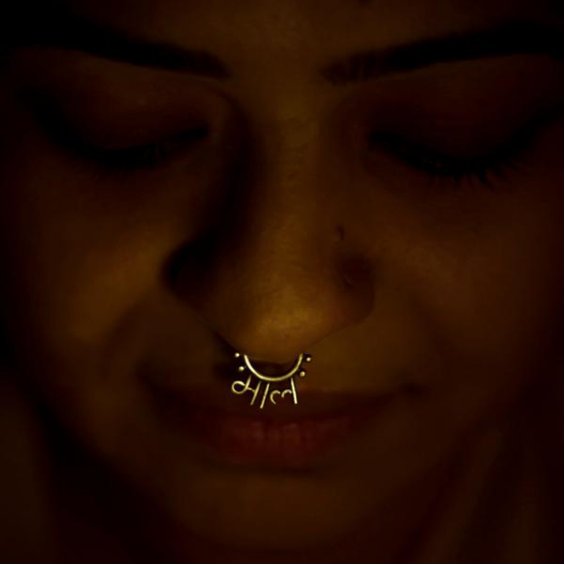 14. Taking Quirky To The Next Level
In case, you love the design but are not into septum nose rings, here is a little surprise for you. The nose pin offers different words and looks extremely quirky.
Price: 600
You can find it here.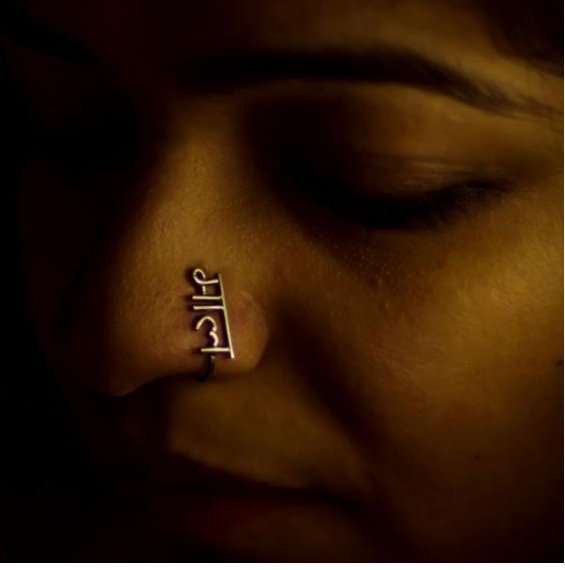 15. Triple Deal
This pack of 3 is like opening Pandora's box. With all the designs, you can't stop at one. From floral to intricate designs, go ahead and get this one for all the variety it offers at a super cheap price.
Price: 390
You can find it here.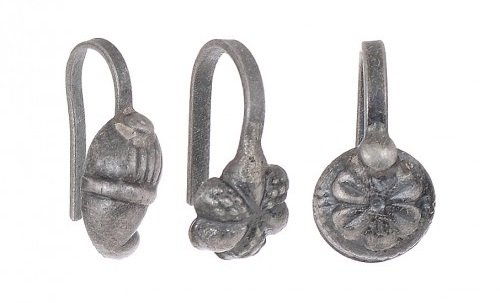 What are you waiting for? Get one already.