With the latest Akshay Kumar movie, Padman hitting theatres today, in a country notoriously tight-lipped about menstruation, the topic of sanitary napkins and menstrual hygiene has suddenly gone mainstream.
An elderly couple from Surat has dared to think that extra mile. They are making an extraordinary difference to the personal hygiene and health of underprivileged girls in the city by distributing hygiene kits and sanitary napkins to girls in schools.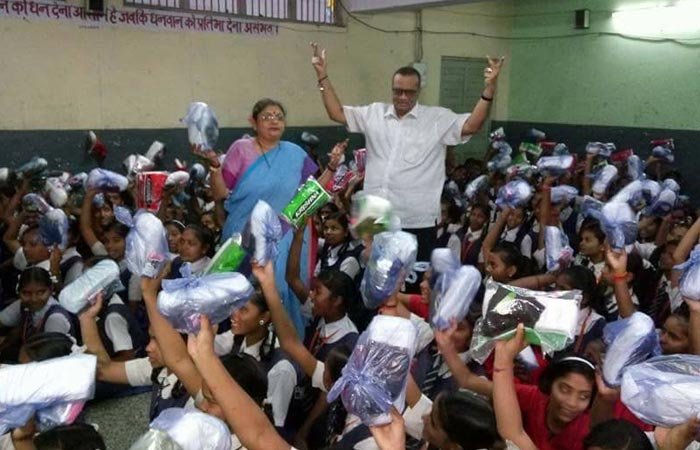 As reported by NDTV, 62-year-old Meena Mehta, popularly known as Padwali Dadi started this initiative in 2012 with the help of her husband Atul Mehta. 
Talking about periods and spreading awareness is good, but helping the girls deal with period and associated issues is the big deal, and the couple is doing the same.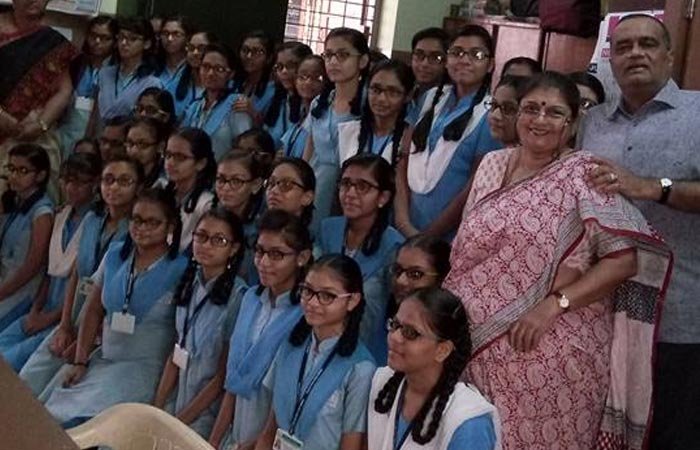 She gives a kit named "MAGICAL KIT" to every girl which contains a sanitary napkin pack, soap, one set of undergarments, and four shampoo packets per month. 
She derives her inspiration from Sudha Murthy, who gifted sanitary napkins to women in tsunami-affected areas in 2004.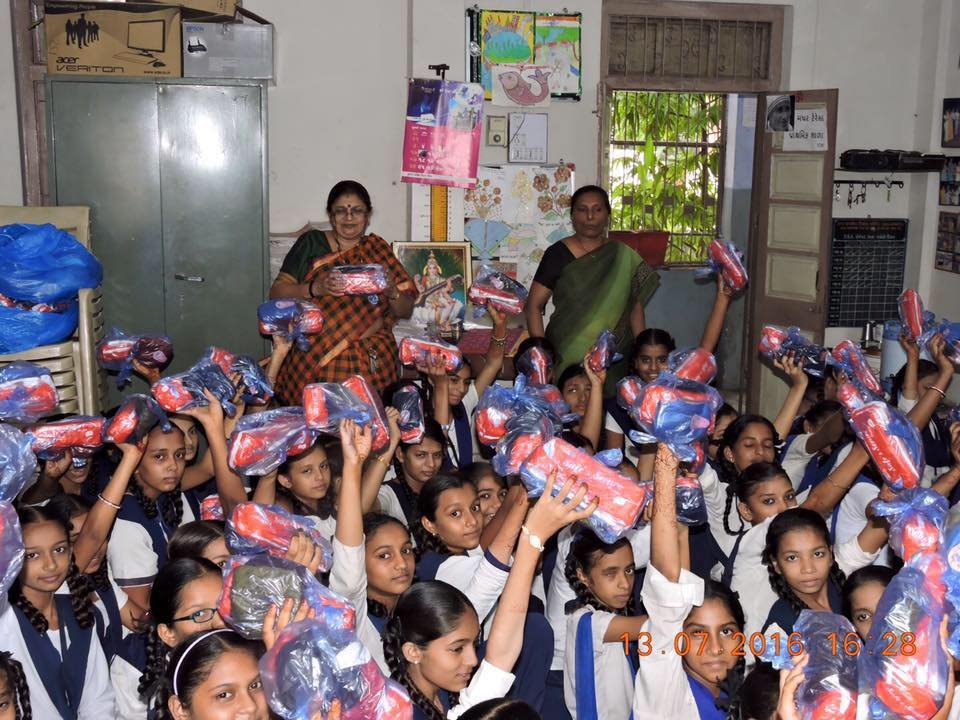 Meena started by distributing the kits among five girls but today is working for more than 2,000 girls and women across the slum areas of the city. 
Other than school children, she also distributes these kits to women in her neighbourhood — like housemaids, vegetable sellers, daughters of the building watchmen, etc.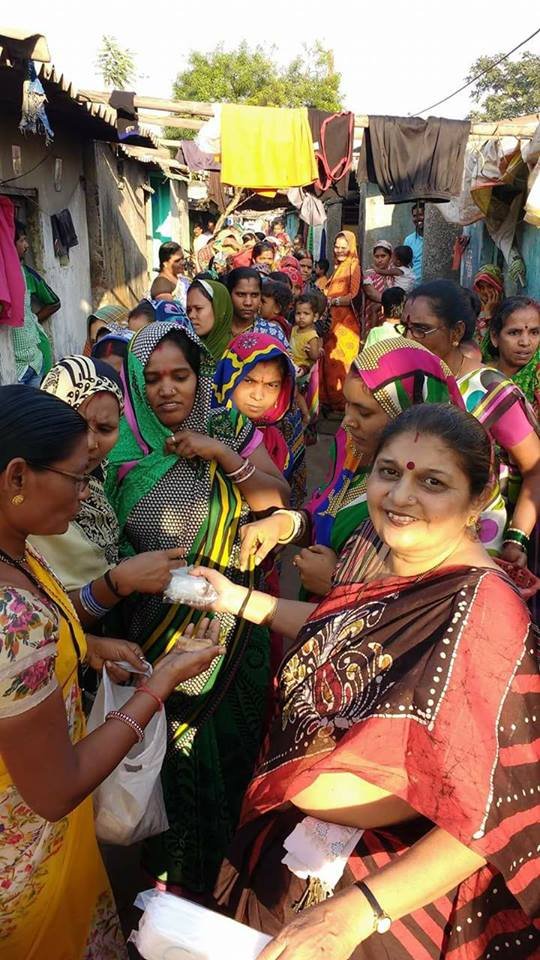 Her level of dedication can be seen in the fact that she makes it a point to deliver these kits to each student herself.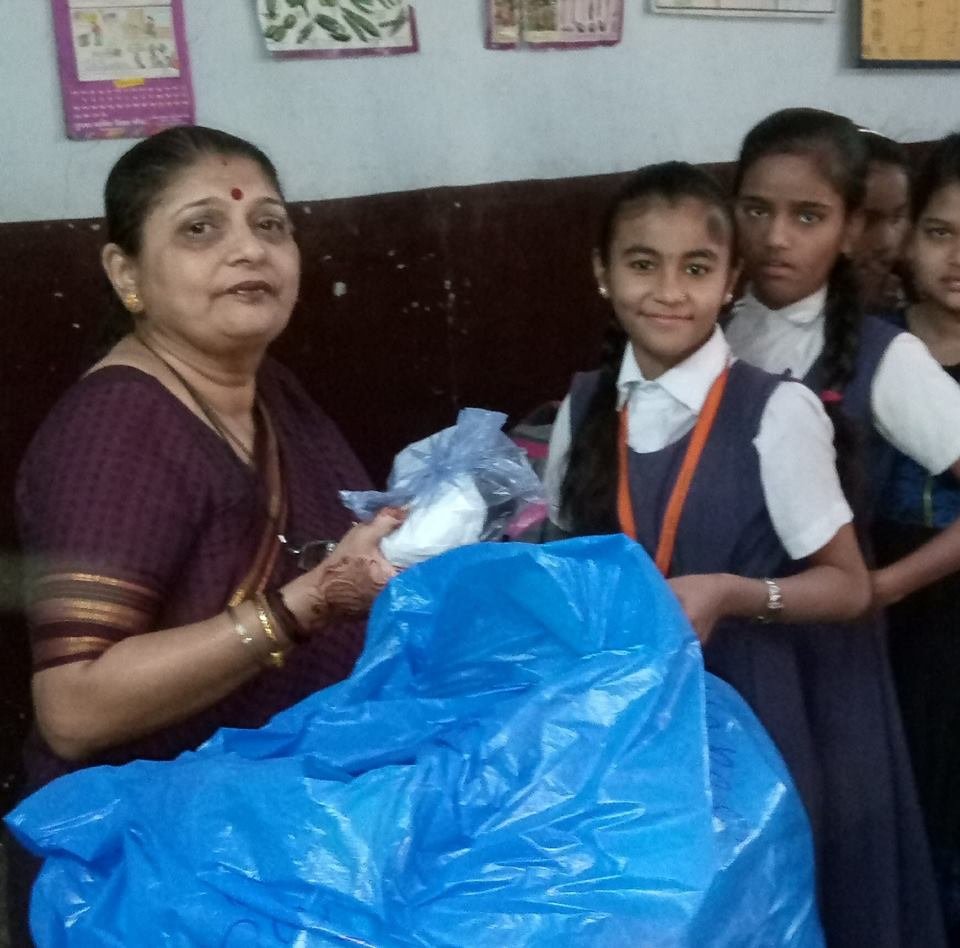 With no government aid and funds at their disposal, they embarked on this journey with a meagre amount of 25000 rupees. Now, they are receiving donations from all over the world.
Meena also received an award of 8 lakh rupees from HDFC Bank and used it to open a trust named Manuni Foundation in 2017. Manuni is now working towards empowering girls and women and teaching them the importance of menstrual hygiene.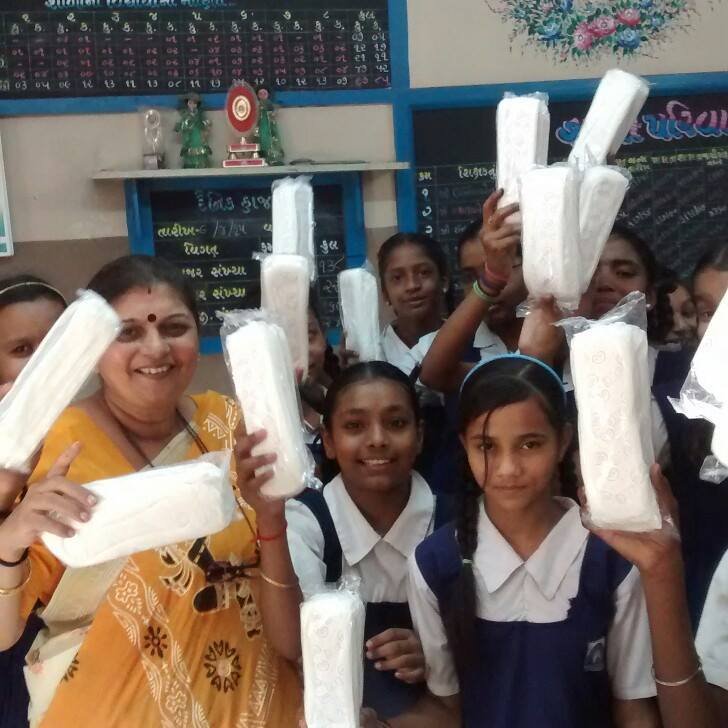 A simple message she wants to give to the society is that you can start from the base. 
You can 'adopt' five girls each and provide them with sanitary napkins and hygiene education.
Why not be the change we want to see in the world?