An ex-lawmaker of Pakistan's Tehreek-e-Insaf political party accused party chief, Imran Khan, of harassing women leaders in the party. Ayesha Gulalai, who hails from South Waziristan tribal region, in a press conference alleged that "honour" of women affiliated with Pakistan Tehreek-e-Insaf (PTI) was not safe.
Announcing to quit the party, she said, "My integrity matters to me the most" and "I cannot compromise when it comes to my honour and dignity."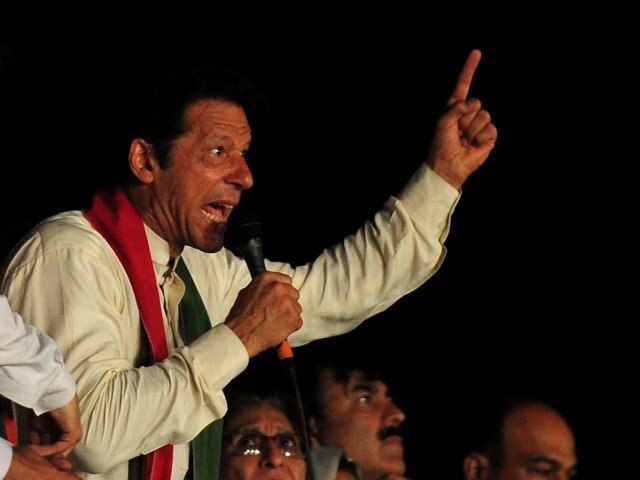 Gulalai was elected to the National Assembly on a reserved seat for women from the Federally Administered Tribal Areas (Fata), and has been a staunch and vocal supporter of the PTI and Khan. She has now resigned from both her party membership and NA seat.
What are the accusations against Imran Khan?
She has accused Khan of sending "obscene text messages" to women leaders of the party. She refused to share the messages but said that "they were so mean that nobody can tolerate them."
She also said that Khan suffered from "psychological problems" and "gets jealous of, people who are better than him." She leveled charges of corruption against PTI government in Khyber-Pakhtunkhwa and its Chief Minister Pervez Khattak who she alleged was acting like 'mafia boss'.
She rejected reports that she was joining the Pakistan Muslim League-Nawaz (PMLN) of Nawaz Sharif but praised Sharif for respecting women.
"No matter what the charges against him but Nawaz Sharif knows how to respect women," she said. 
How has PTI reacted to the allegations?
While Imran Khan is yet to comment on the issue, PTI spokesman Fawad Chaudhry said that Gulalai had "sold her soul to PMLN for money".
"It is old tactic of PMLN that they buy people and she (Gulalai) has sold her soul. She has been used and would be forgotten in 24 hours," he said.
Several female workers in his party also came out to his defence, with many of them posting videos on Twitter on Tuesday to support Khan.
PTI's Shireen Mazari also accused that the Gulalai was disgruntled after being denied a party ticket in the upcoming General Election from the NA-1 constituency, reports Dawn.
(with inputs from Press Trust of India)