In several poor and impoverished households, the birth of a daughter is looked at as a sign of bad luck. In fact, in many affluent households, the scenario is the same. These houses tend to look at daughters as liabilities, because the assumption is that she will need to be married off, but bring no income to the household. As a contrast to families who think this way, stands Bibi Parkash Kaur, who was abandoned 60 years ago herself, and whose aim now is to give homes to those whose families have disowned them.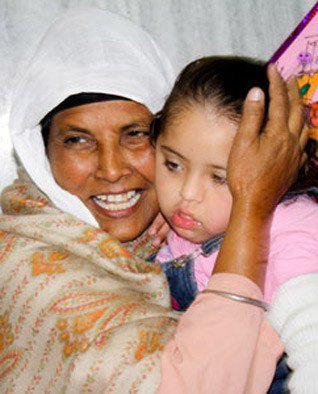 Established on 17th May 1993, the Bhai Ghanayya Ji Charitable Trust or Unique Home in Jalandhar has been looking after unwanted, unclaimed and orphaned children. These children are usually girls who have been found on roadsides, dumped near running water, and even abandoned outside the home. Unique Home works with one aim only, to work for the "Moral, Social, Cultural and Economic uplift of orphan children without any distinction of Caste, Creed and Religion." Unique Home is, at present, home to around 60 abandoned girls, to whom Parkash Kaur is mother. In fact, she isn't just providing them a home, she's providing them with a good education, and a shot at a career, and a future they can build for themselves. "They are my own children," says Kaur, "They are never made to feel like abandoned children."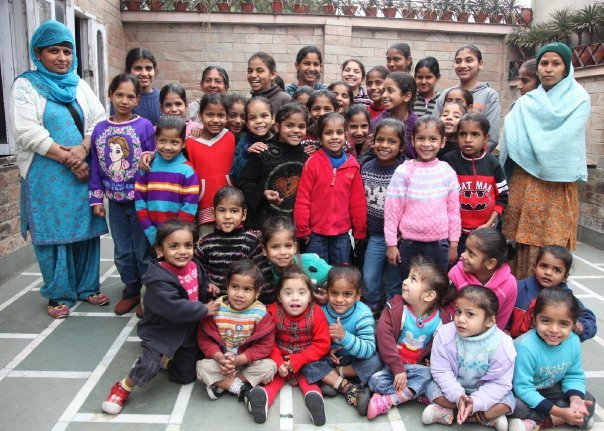 A look around Unique Home will show you several young girls, all between the ages of four days to 19 years. Like Siya, who was found in a drain, wrapped in a black polythene bag, when she was hours old. Or Reva, who was just a newborn when her parents dumped her near the highway off Kapurthala, or like Razia and Rabiya, who were a few days old when they were found in the fields outside Jalandhar. The girls at Unique Home are brought there so young, that they have no memories of being brought there, but that barely matters. The love and affection they receive wipes out any traces of bitterness or resentment they may still harbour.
No stranger to reality, Parkash Kaur is fully aware that the life she has chosen is not easy, but her faith keeps her strong. "Yeh uparwaale ka kaam hai. Jab ussney yeh zimmedaari di hai to himmat bhi wohi dega. Jab aaj tak mujhe koi mushkil nahin aayee to aagey bhi nahin aayegi. Neki key kaam mein kabhi koi rukawat nahin aati (This is the lord's doing. If the lord has given me this responsibility, then the strength too shall come from the lord. There have been no hardships yet, and I'm sure there won't be any in the future either. There is never any obstacle in the path of noble work)," she says. And it is obvious she isn't just saying these words for the heck of it, but actually believes in them, considering she doesn't let her age stop her from making rotis herself for all the inmates thrice a day, all seven days of the week.
Kaur's work is never done, and will not end until female foeticide is completely eradicated. While Unique Home rescues many children from death, and terrible fates, there are several they are unable to, simply because they do not know about them. Unique Home and Parkash Kaur will do as much as they can, but let's hope there comes a time when Parkash Kaur can rest, because no one abandons their baby girls.
For more information on Unique Home, check out their website here.
H/T: Daily Sikh Updates