Growing up we, as women have always come across a set of 'rules' listing what we 'should' be like, things we should act upon, and interests we should have. And yet there exists no 'rulebook' that lists these rules. Because it's only the society's skewed expectation of a woman that drives such archaic rules. 
And such archaic rules are exactly what Helly Shah questions in her piece, Yeh Kaha Likha Hai?, which she performed for Tape A Tale. 
In her piece, she takes us back to a childhood most of us would be familiar with – with an extremely strict PT teacher, and a games period where boys played football/cricket, and girls played, kho-kho.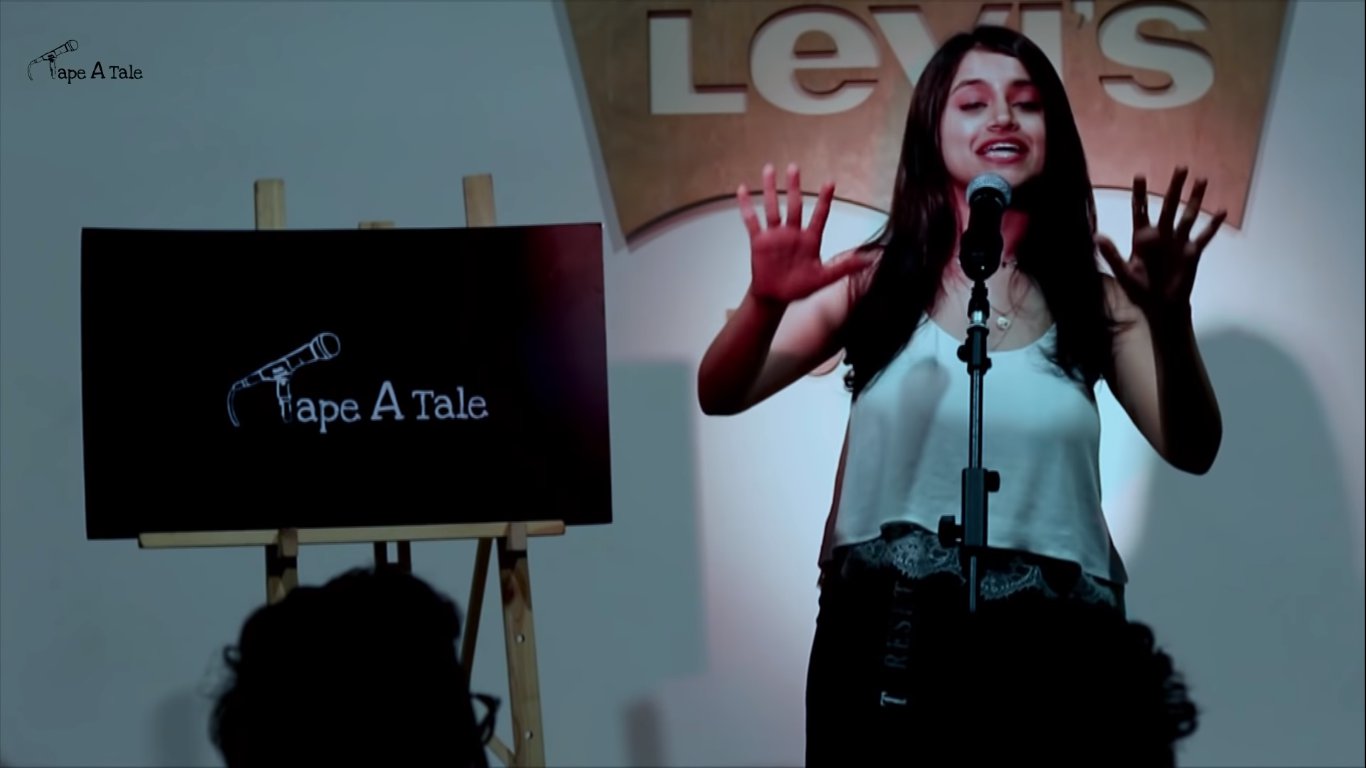 But Helly and her female classmates decided to bring kranti, and give up on kho-kho – which they all hated – to play football, which they all wanted to learn about.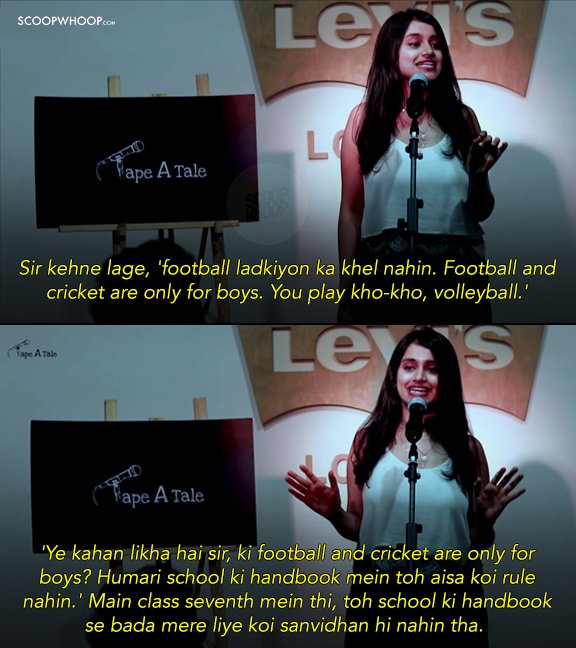 Their teacher was surprised at their request, and initially, reluctant to give up the field that boys used for teaching a new sport to the girls. But this group of girls was not that easily swayed and emerged victorious.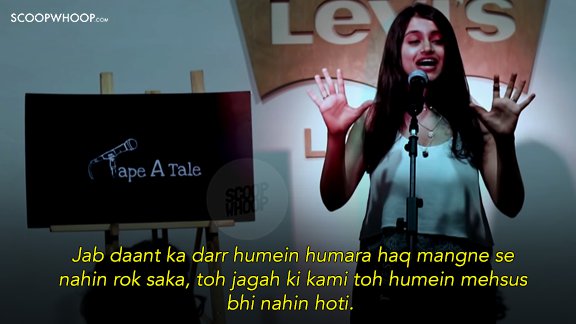 That one victory in school helped Helly decide that irrespective of what society may imagine a woman's destiny to be, she'd be sure to challenge the norm and fight for what she deserves.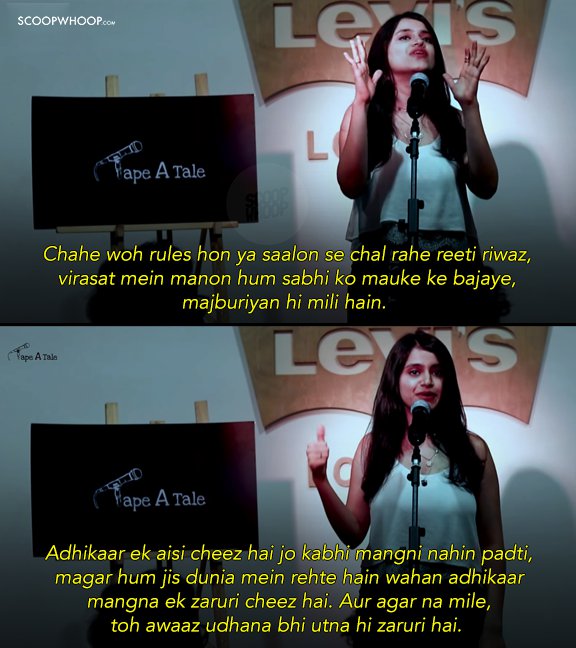 You can watch the complete piece here: 
All images are screenshots from YouTube, unless specified otherwise.