Warning: Graphic Content
What is the world becoming even? What has happened to humanity?
On one hand, people are fighting in support of a convicted rapist, on the other, a 17-year-old teenager got abandoned by her boyfriend and family for getting pregnant and was forced to give birth on the streets without anyone to help her out. Even the health centre staff refused to get her aid.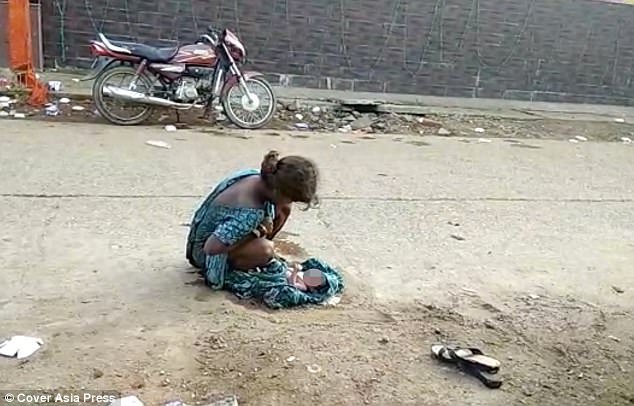 Hailing from the Saraikela-Kharsawan district in Jharkhand, Priya (name changed for legal reasons) got involved with a guy from her village and ended up getting pregnant. The boyfriend abandoned her soon after she revealed that she was pregnant, and in the fear of getting shamed by the society, the family too turned their backs against her. 
She was forced to leave her home and stay on the streets where she, according to the locals, spent over four months. On 21st August, at around 7 pm, she began going into labour.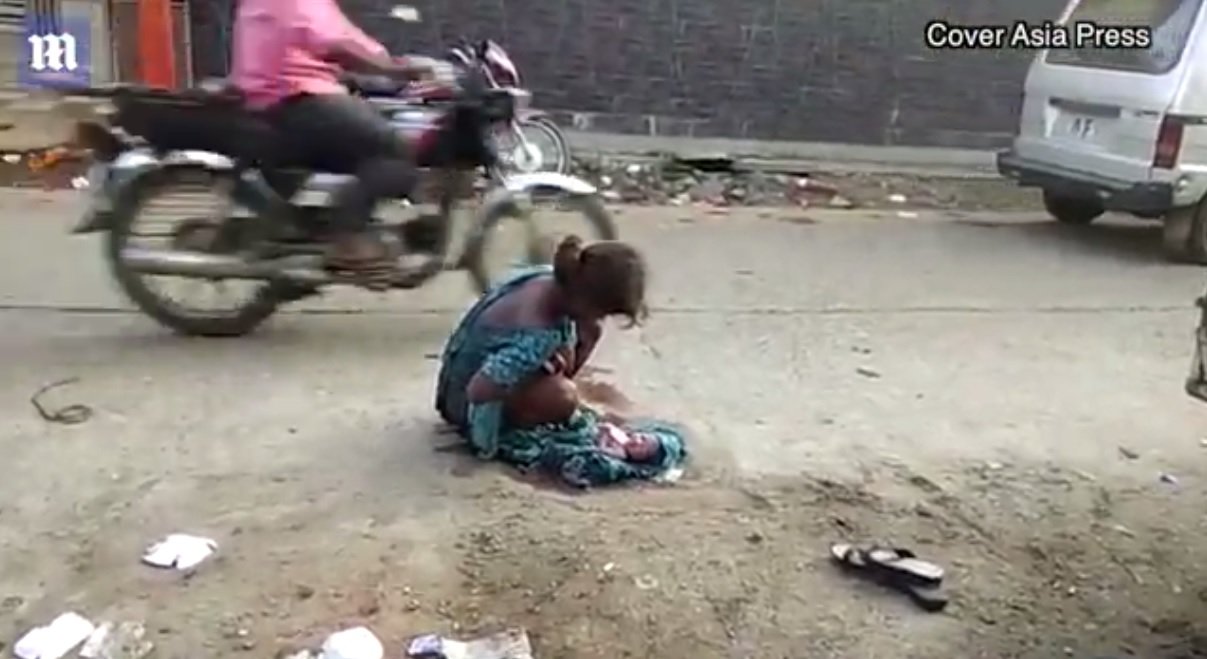 She asked for aid from the local health centre, Chandil Sub Divisional Hospital, but the staff allegedly refused to take any responsibility for her as she wasn't accompanied by any guardian. The next morning, at around 5, Priya gave birth to a girl child, just 30 metres away from the health centre. 
This was when a passer-by, Om Prakash Sharma, 50, saw her covered in blood with an umbilical cord still attached to the baby.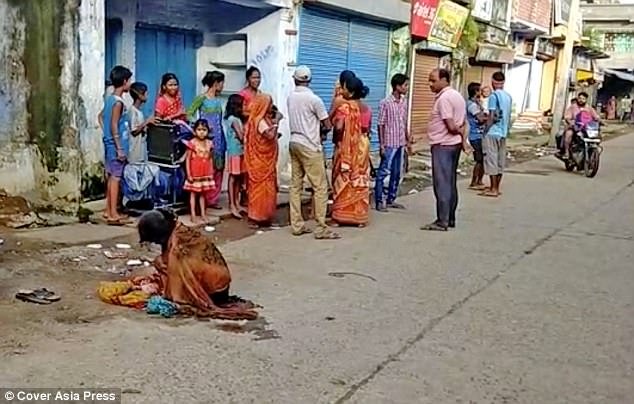 He told DailyMail,
The mother and baby were lying on the street in pain. I put roadblocks around them so that they don't get hit by any vehicle. A man went to the health centre asking for help but they refused. They said they couldn't admit the girl as she had no guardian to take responsibility for her. We then informed the police.
Eventually, a medical officer, Dr Lakhindra Hansda, from the same hospital came out to cut the umbilical cord.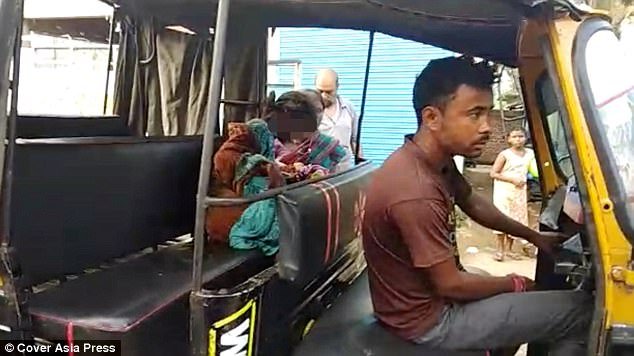 Om Prakash managed to arrange for an auto rickshaw and some ladies to get Priya and her baby admitted into the hospital where they were finally treated.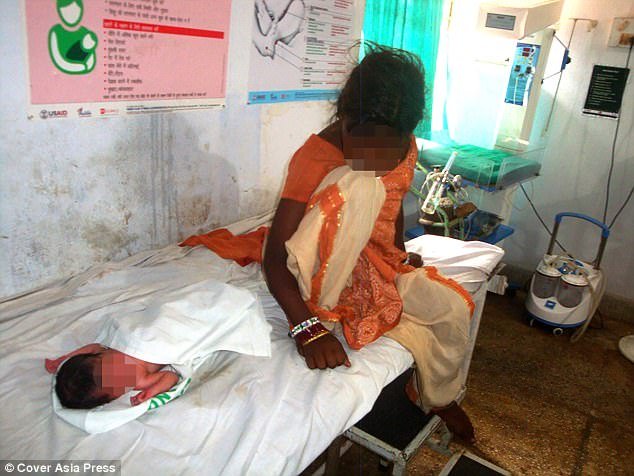 When DailyMail inquired Dr Lalita Kashyap, a medical officer, at Chandil Sub Divisional Hospital, she was quoted saying
'Whatever has happened was wrong and unfortunate. There were only two nurses at the health centre, who were busy delivering twin babies when we were informed about the girl. There was some confusion but we will certainly look into this. Both mother and baby are now doing fine. We will inform her parents and hopefully she will get the support she needs.'
The girl and baby are now stable and being shifted to a women's shelter Mahila Suraksha Griha, in Jharkhand.
Really, what has the world come down to? Where is the basic human decency?