They say when life gets tough, you get tougher. And 19-year-old Neetu is a true example of exactly that. Back when she had just passed her eighth grade, her father asked her to discontinue her education. 
"We don't have the money for it," is what he said.
But she had the desire to study and found a way to fund her own education. 
Coming from a small village in Rajasthan, her only option was to start selling milk. She would wake up at 4 AM, every single day, and carry milk on her shoulders. She would cover 5 kilometres, each side, on foot, to make money by selling that milk. She would then go to school only to repeat the whole thing again for an evening round of milk delivery.
Today, she is doing her BA and has enrolled herself for a certificate course in Information Technology. 
She managed to save enough money to buy herself a bike, something that has made the delivery relatively easier than before. Talking to HT, she said:
"I think there's nothing that a girl cannot do. When I began riding a bike, people in the village mocked me. My father dissuaded me from doing what I do. 'It's not right for the girls to roam around like this,' he said, but I was determined to continue my education and find funds for it."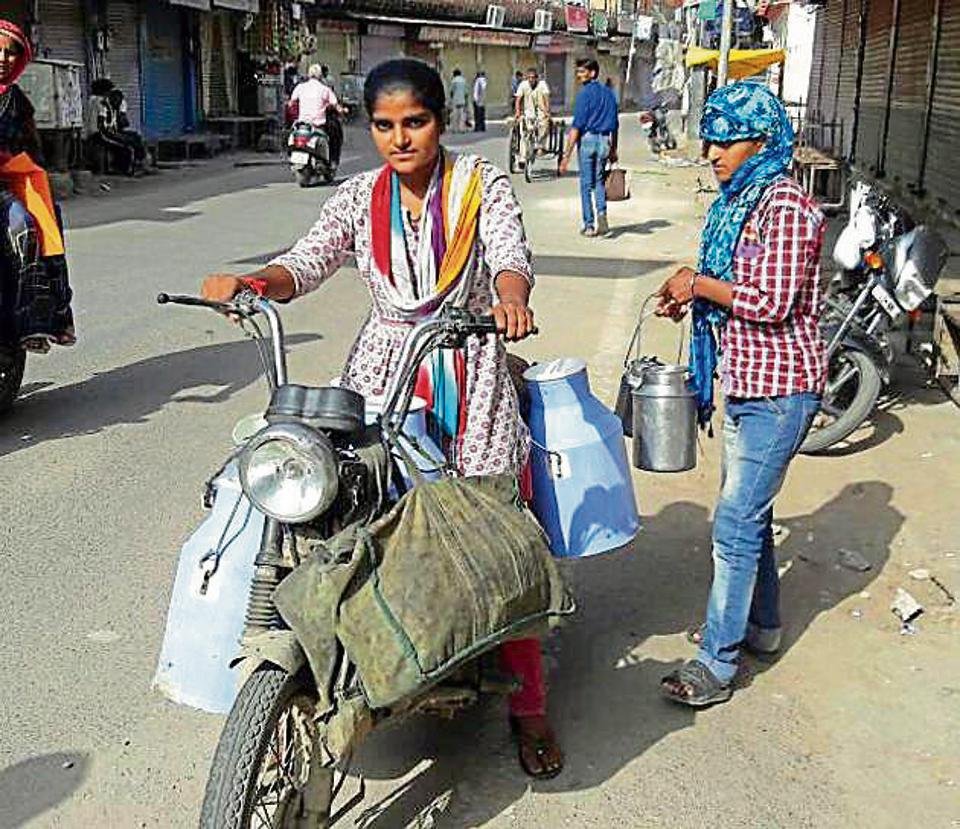 Every single day for her is taking her closer to realizing her ultimate dream of becoming a teacher. She earns about ₹12,000 in a month and is still working extremely hard to make sure that she can learn more, know more and do more.
We don't have to look too far for inspiration, do we?