Humanity is a word more easily used than felt. For some it's just something they have printed on posters and T-shirts, for others it is their struggle. Malala Yousafzai is woman with a struggle, one she wakes up and fights for everyday. She is an inspiration to every girl, woman, man to fight for what we all deserve. Education. The freedom to learn and grow beyond our own small minds and break barriers. From the 11-year-old who wanted her basic education rights, she has come a long way and her journey is what inspires us.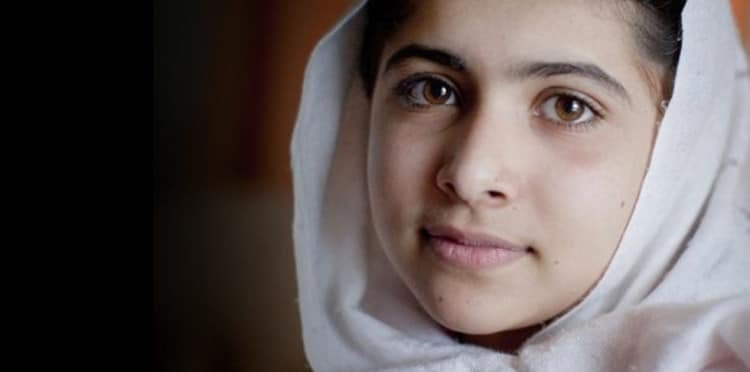 She began campaigning for girls' rights when she was only 11 years old.
At the age of 11, when most of us worry about which flavour of ice cream we want, she was anonymously blogging for education rights for girls and the fight against the Taliban. In 2009, Malala began to write anonymous diary entries that were published on BBC Urdu, in which she detailed life under Taliban rule in Pakistan's north-western Swat valley.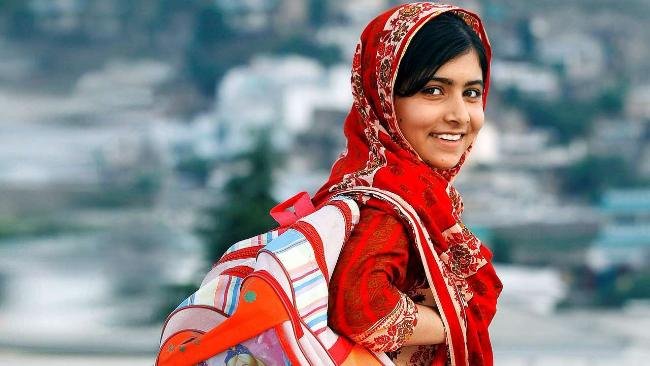 She got shot in her head and survived.
9th October 2012, when most of us were probably cribbing about homework, she was shot for fighting to go to school. She was only 15. Malala lived with her family in Pakistan's Swat Valley. After launching several threats, the Talibani militants shot her in the head. the brave soul did not give up. She survived.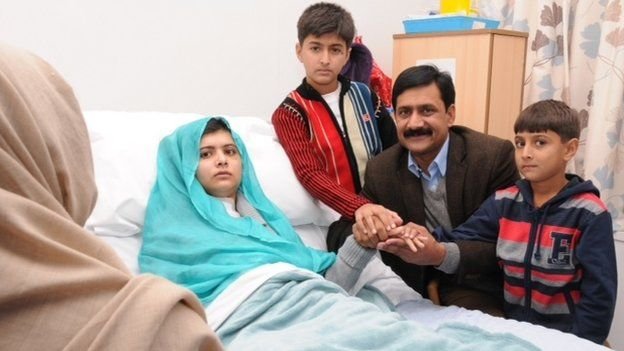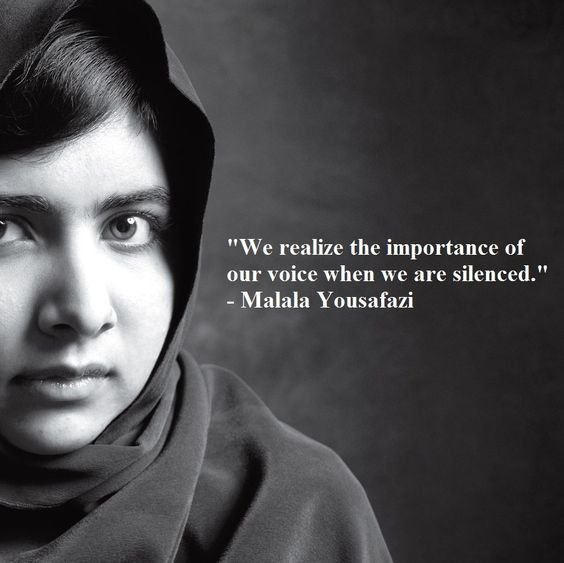 She is defiant, a teenage rebel hero, who has made sure she is heard.
Even after the brutal attack on her, her fight for the cause of education has not faltered. In fact her resolve only became stronger. On her 18th birthday, she opened the "Malala Yousafzai All-Girls School" near the Syrian border for girls living in informal camps.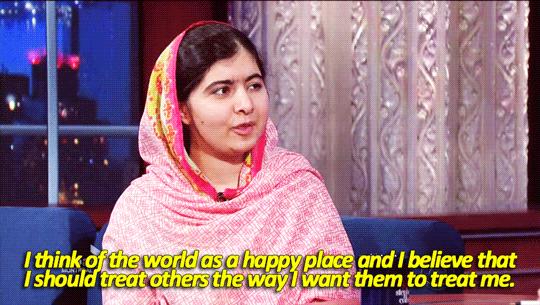 And while she is busy with many engagements, she has continued to focus on her studies as well, and has been acing her exams.
She is the youngest recipient of the highest civilian honour in the world, the Nobel Peace Prize.
In 2014, Malala became the youngest Nobel Peace Prize winner. It was her speech at the ceremony which won hearts world over. Here are excerpts from her moving speech: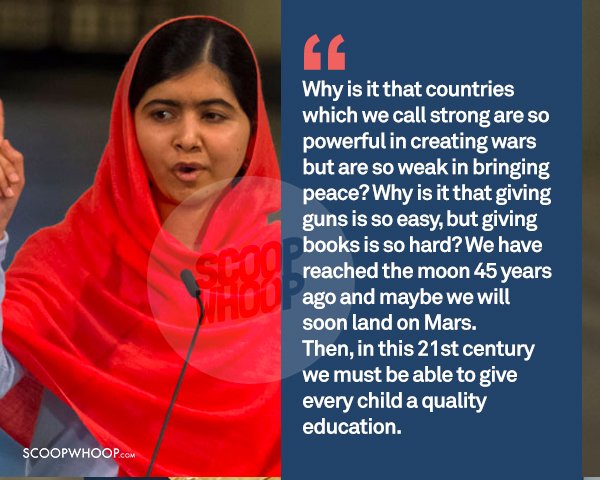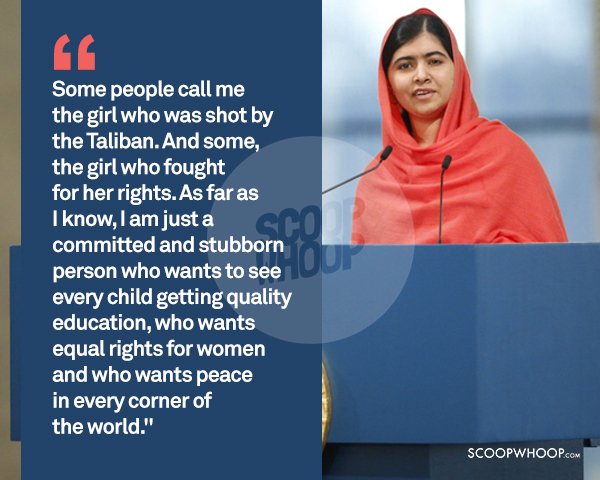 She speaks her mind fearlessly, whether at an interview, or in front of the world.
At 16, when we are usually talking about crushes she was standing in front of the most influential people across the world and delivering a speech to make a difference. On Malala's 16th birthday, July 12th 2013, she spoke at the UN advocating for worldwide access to education. This was her first public speech since the attack, with an audience of over 500 young education advocates from around the world. The UN dubbed the event 'Malala Day'.
Yep, that's right, she has a day to her name.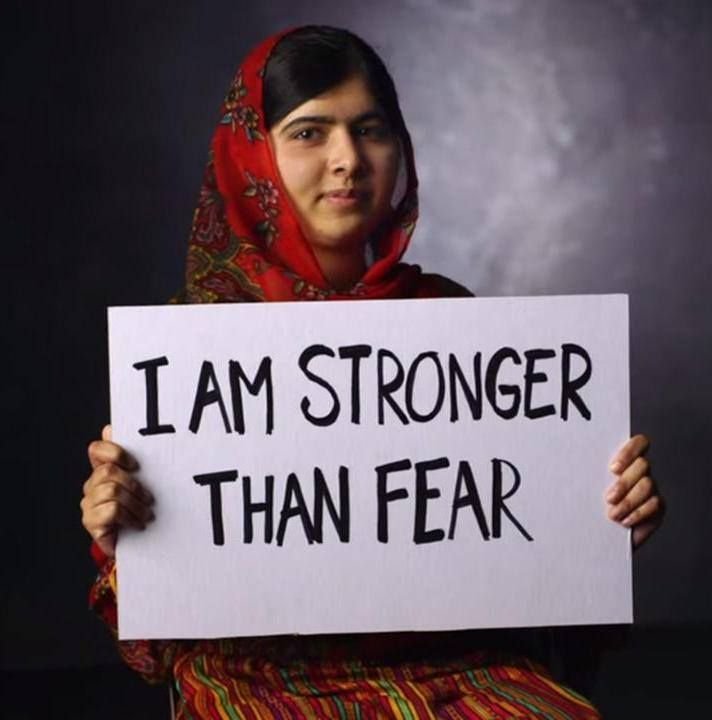 She wrote an autobiography and has her own documentary.
Where we complain about finishing our homework on time, she was telling her story to the world so more could hear and help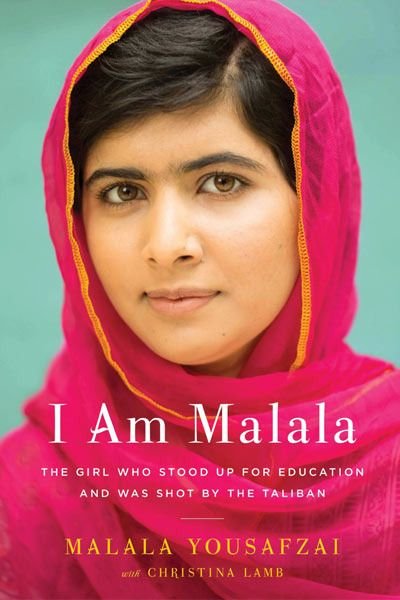 She was one of TIMES most influential people in 2013.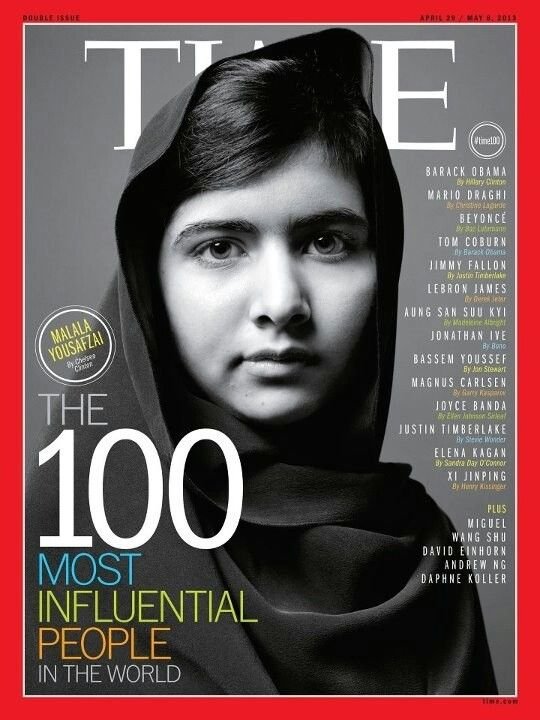 She believes the pen is mightier than the sword.
Malala's choice of weapon has always been the pen. Even when she was fighting real guns. She loves to read and write and is hopeful that girls around the world get formal education so they can stand up for themselves and be at par with the men.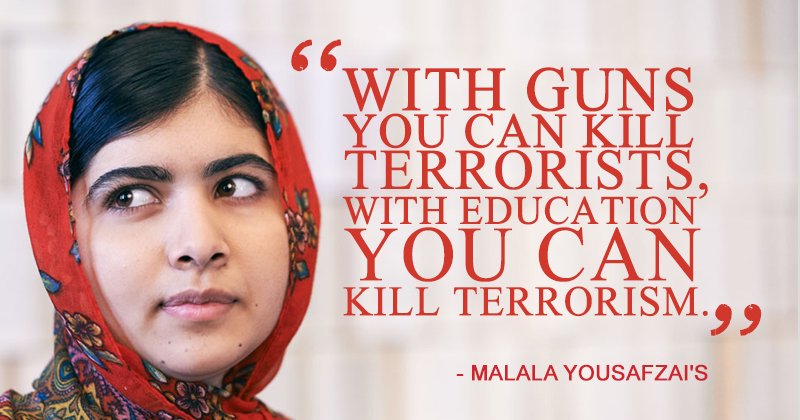 She is forgiving. She preaches peace even for Taliban.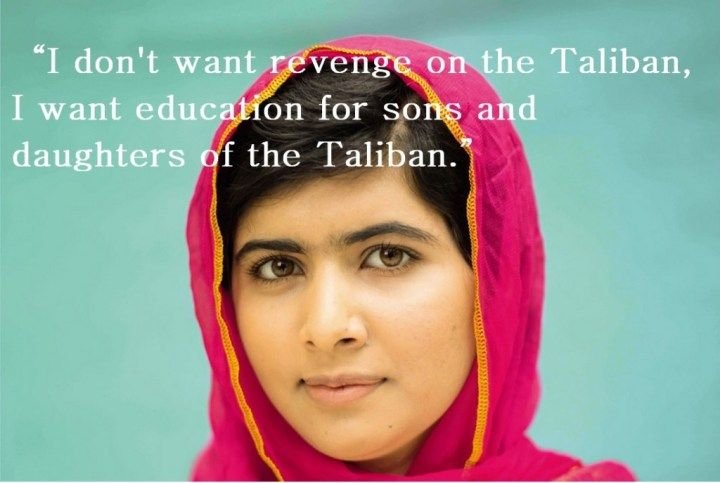 Above all, she is just a regular girl, who fights with her brothers and googles her celebrity crushes.
While we are busy googling her, Malala admits in her documentary, He Named Me Malala, that she googles her celebrity crushes, she regularly scrolls through images of cricketer Shahid Afridi, tennis pro Roger Federer and actor Brad Pitt.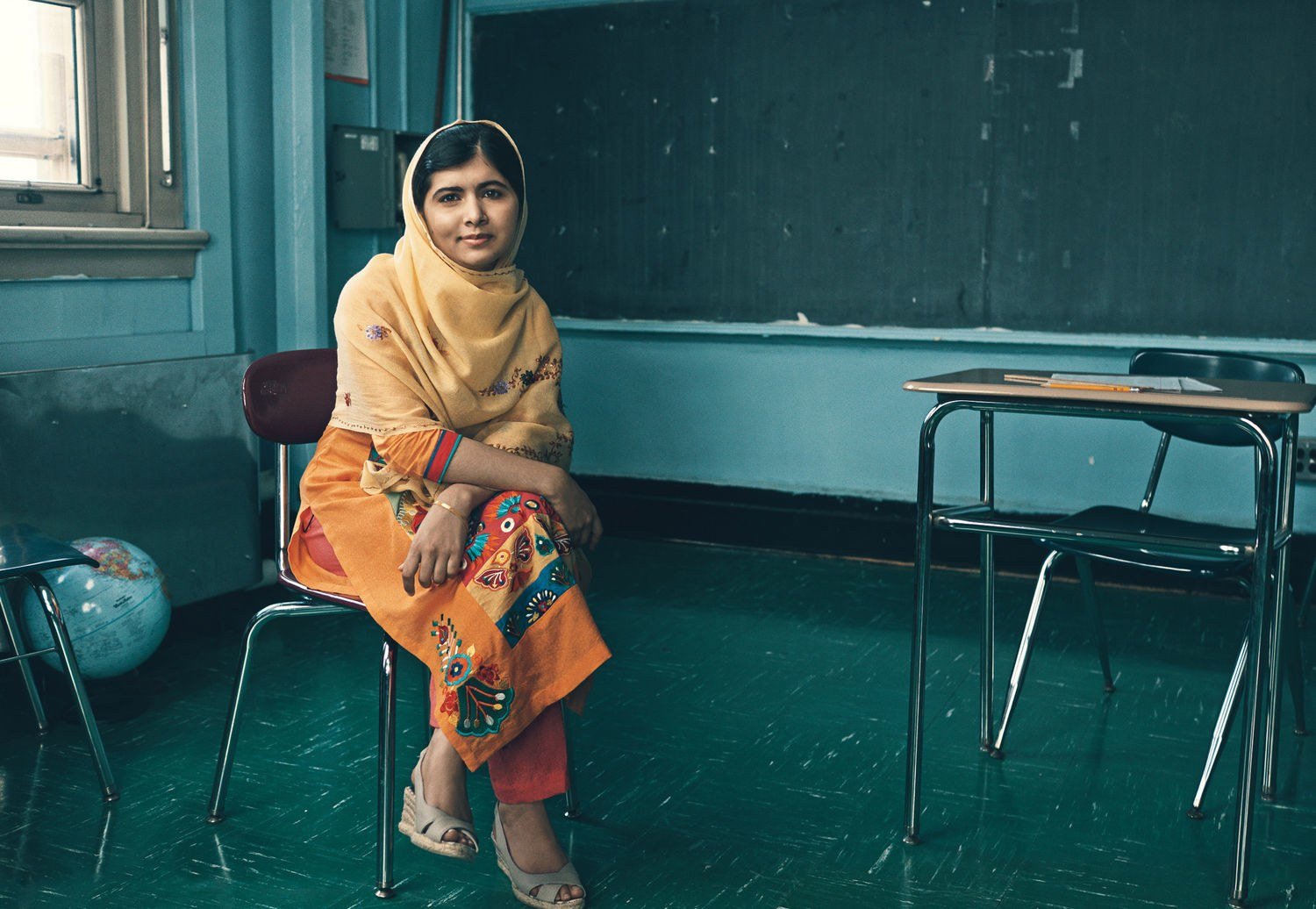 And while she is proclaiming peace the world over, she hasn't been able to find peace with her brothers, on the home front. She fights with her siblings, just like any of us. After all, she is only human. While it is difficult to believe, considering she is wise beyond her years, Malala is still a teenager who is proving that you are never too young to stand up for what you believe in. Fight the fight.