While every woman who travels in the metro has been thankful for the women's coach for reasons more than one, men travelling in the metro are often found questioning this 'privilege.' 
Time and again, you can see men frowning upon women taking up the ladies seats complaining about gender disparity in the metro. But no one has really been able to give a fitting reply to this baseless argument.
Well, not anymore. This girl overheard a woman who slapped a well deserving tape across the mouths of 2 men complaining about gender disparity in the metro.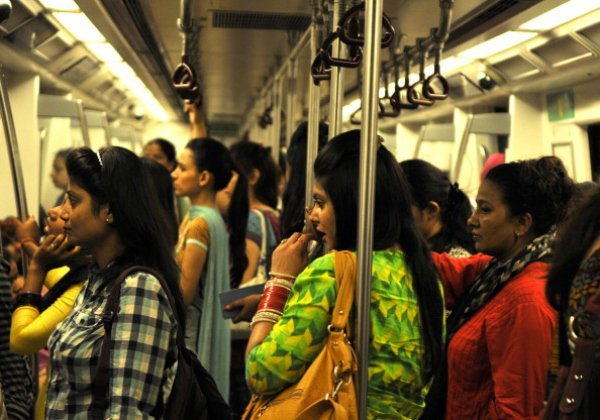 When 2 men were having a conversation about how Metro authorities are unfair towards the male gender because ladies get a whole coach to themselves, along with 2 extra seats in every consecutive coach…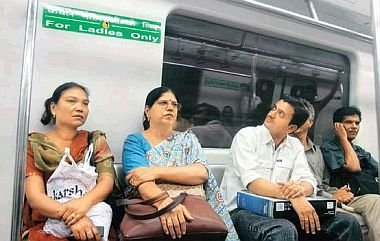 …A badass aunty overheard the conversation and gave a befitting reply.
Here's the conversation:
This is her post about the incident:
Overheard in Metro.
Guy 1: Dekh ladies coach poora khali hai. Idhar side itna bhara hua hai, par fir bhi hume wahan jaake baithna allowed nahin hai. Khali padi hui hain seatein.
Guy 2: Haan yaar. Dekh, poora coach de rakha hai unko, wo bharti hain nahin, upar se humare coach mein bhi do do seatein de rakhi hain, hum baith gaye to utha diye jaate hain, bhale poora unka coach khali pada ho. Wo to bhar lein pehle!
Badass Aunty: Aap log paida hi nahin hone de rahe ho na beta, aur naseeb se paida ho bhi rahi hain to unko padhne likhne, bahar nikalne se rok rahe ho jee jaan lagake. Ye sab kaam band kar do, kokh mein maar dena, doodh mein dubo dena, rok tok karna, fir dekho na beta, metro ki seatein kya, office ki kursiyan, khel ka maidan sab kuch bhar dengi ye, par usi cheez se to darr rahe ho aap, hai na? Hai na beta?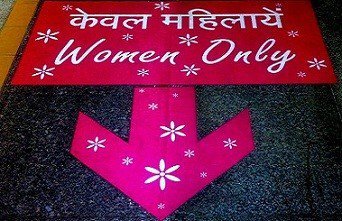 Translation of Badass Aunty's Reply
Beta, that's because you are not letting them be born. And, if somehow they are, you are doing everything in your power to stop them from studying, working, going out. Why don't you stop all this – killing them in the womb, confining them to the role of child bearers, curbing their movements and freedom? Then see, how they fill not just metro seats, but office spaces, sports fields and everywhere else. But then, that's exactly what you're scared of, beta. Aren't you?
That'd be all!