Chandro Tomar may seem like a typical grandmother to you, with 6 children and 15 grandchildren. She is anything but that. Living in a small village called Johri, situated in the Bagpat district of Uttar Pradesh, her story is like a lotus in a swamp of sad and irrelevant headlines on your news feed.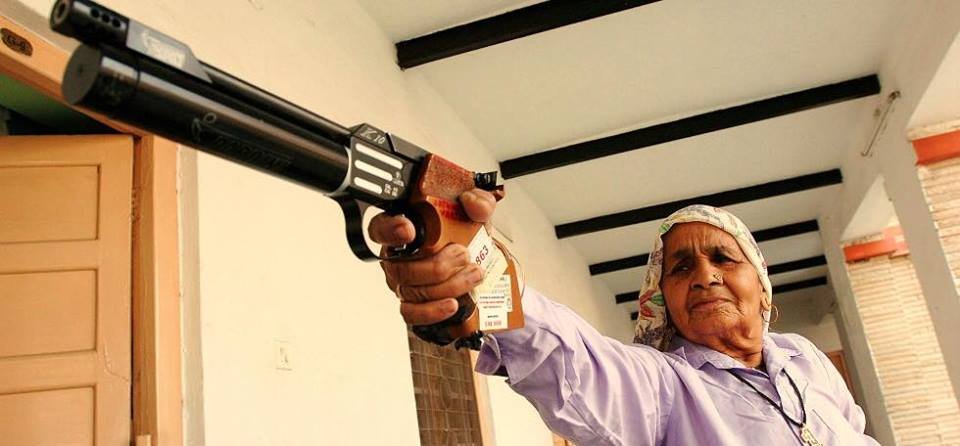 Popularly known as 'Shooter Dadi' or 'Revolver Dadi', Tomar has competed in and won 25 national championships throughout India. And while her feat is remarkable in itself, you would be surprised to know that she only learnt to shoot at 65. 
It's really never too late to follow your passion and Chandro Tomar is a living testimony to that. Today she is reportedly, the world's oldest (woman) sharpshooter.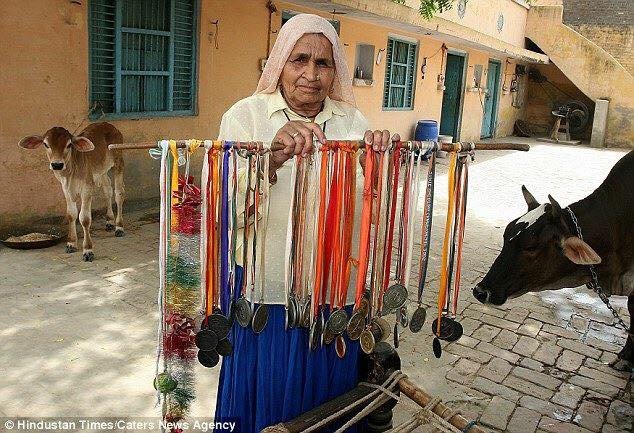 Wondering how she got into shooting? Well, it was all a matter of chance.
Chandro Tomar accompanied her granddaughter to the Johri Rifle Club who wanted to learn to shoot but was too scared to go alone. While Tomar was at the range, she picked up a pistol and started shooting at the target like it was her thing.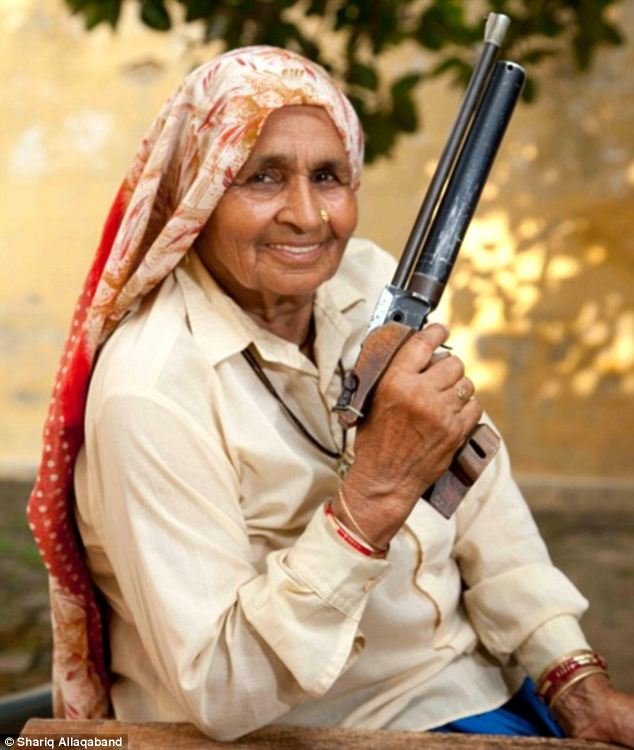 Farooq Pathan, the club coach, was left in awe at Tomar's shooting skills, asked her to join the club and start her training to become a shooter. The rest is history, as they say. "She has the ultimate skill, a steady hand and a sharp eye", Pathan told Daily Mail in 2015.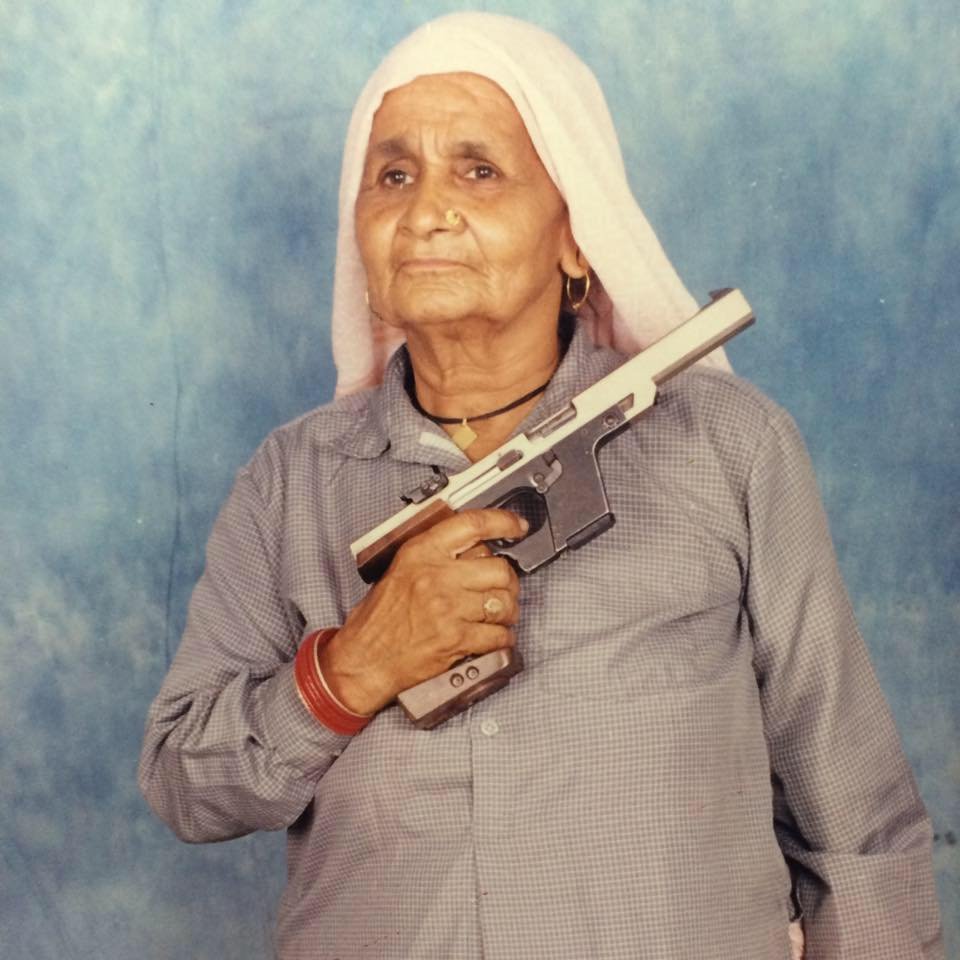 As soon as I shot my first pistol, I was hooked. And now I've shown everyone there's no disadvantage to my age. If you're focused you can do anything. As I was waiting around I decided to have a go. The coach spotted me and was amazed at my aim. He told me to come back, so I did. Initially I was just supporting my granddaughter but I enjoyed it so much it became a passion and I looked forward to going to the club every week.
she told DNA India in 2012.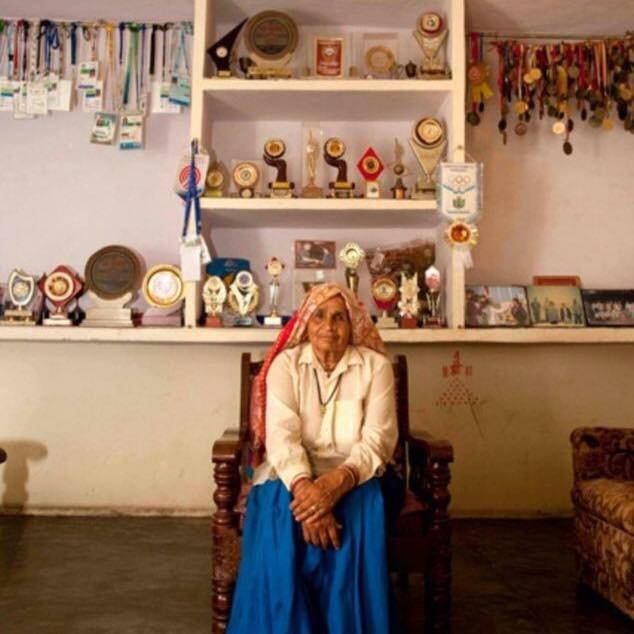 They say one bad fish can make an entire pond filthy but it is true the other way round as well. Tomar's grit and popularity has impacted the lives of so many other women in her vicinity. 
In our village, they don't like women going outside. They like women doing household work. 
Tomar told to the Great Big Story, as she spoke about the state of women in villages and smaller towns.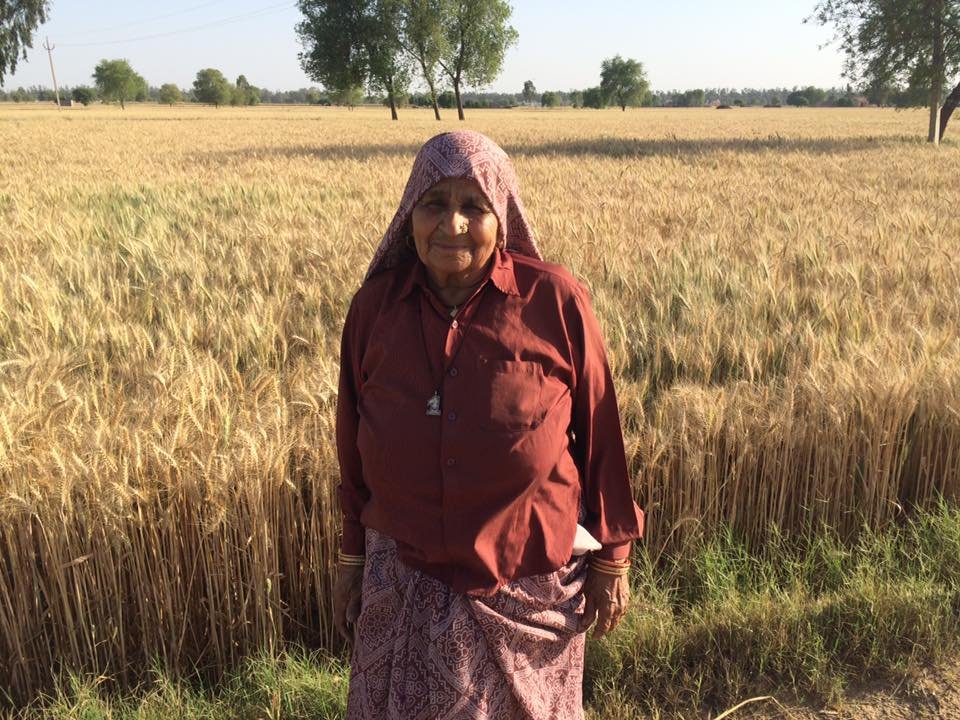 But, her success has given rise to a new wave of self-reliance among women. More than 25 women have now stepped outside their traditional homes to train at the rifle club. 
Seema, Tomar's daughter, became the first woman to win a medal at the Rifle and Pistol World Cup, in 2010, and her granddaughter, Neetu Solanki, has participated in international competitions in countries like Hungary and Germany.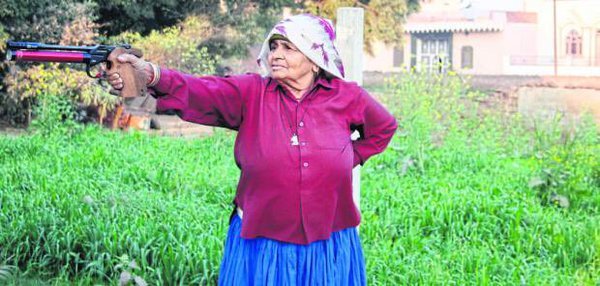 Not just that, her 80-year-old sister-in-law, Prakashi Tomar, is also an ace sharpshooter who once defeated a deputy superintendent of police and he refused to come for the presentation ceremony saying he'd been slighted by an old woman, according to Neetu Sheoran, the Sports Authority of India coach at the range.
Shooter Dadi, who has a good following on Facebook, has made an appearance on various national and international TV channels and shows over the past couple of years.
Age is just a number, after all.