Imagine a caged animal. Hungry for a meal. You know how they say setting it free would mean wreaking havoc. Now imagine not setting it free and entering the cage yourself. This is how her opponents felt. She was dubbed the most dangerous woman in the world. 
Taking that hit, giving it back harder and standing tall once the fight is done. Born and bred to be on top of the MMA food chain. That person is Ronda Rousey. The beast, the lioness.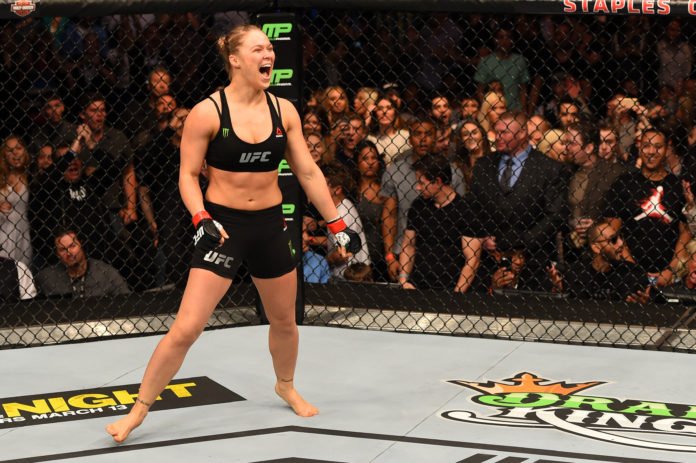 It was November of 2015 when the unbeaten Rousey defended her Bantamweight Championship for the 6th time. The fight did not go as she planned. She suffered her first defeat and decided to take a year off before returning. You can call it ring rust perhaps, because she wasn't herself when she came back in December, 2016. Rousey lost again.
Two defeats in a row. But she has always believed in making comebacks. A wounded lioness is still a lioness and can still pack in a knockout blow. Sometimes, the prey slips away. But I suspect, that won't last for long.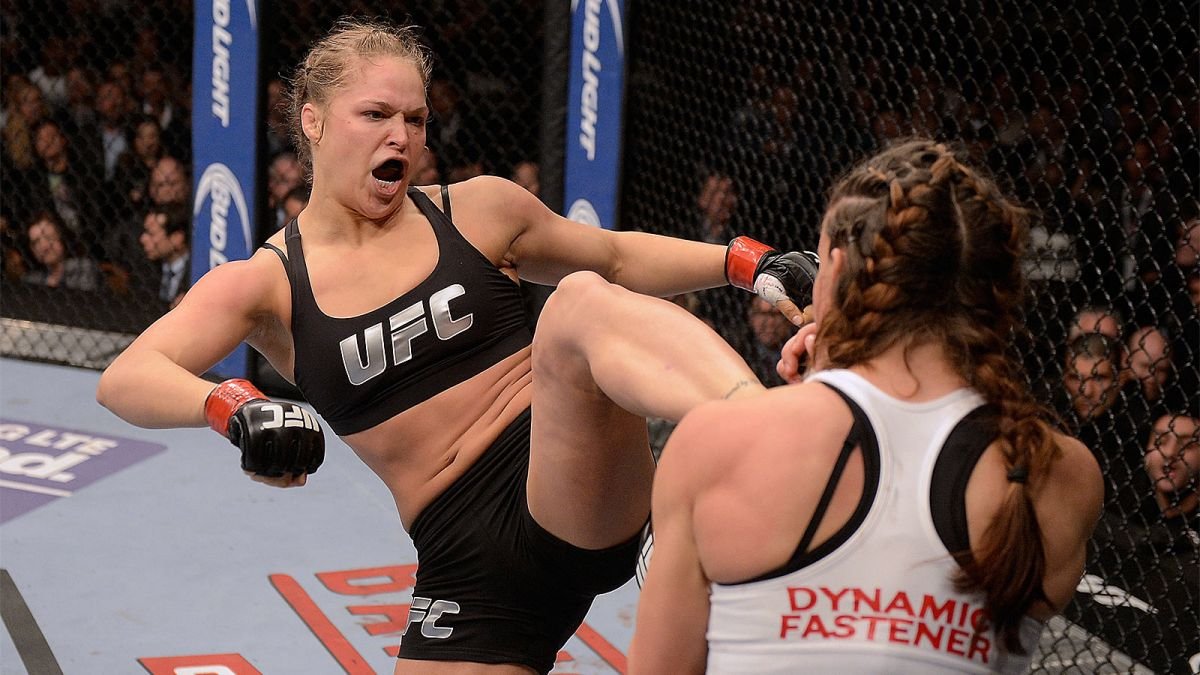 Here are 15 quotes by the woman herself that remind you that victories aren't permanent and that defeats don't lost forever:
1.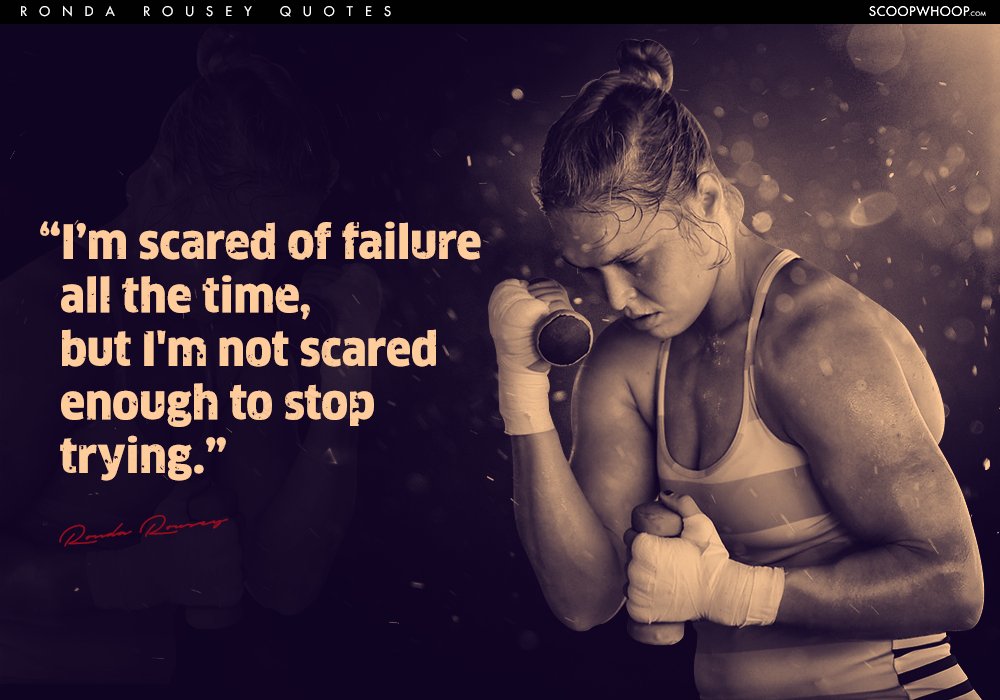 2.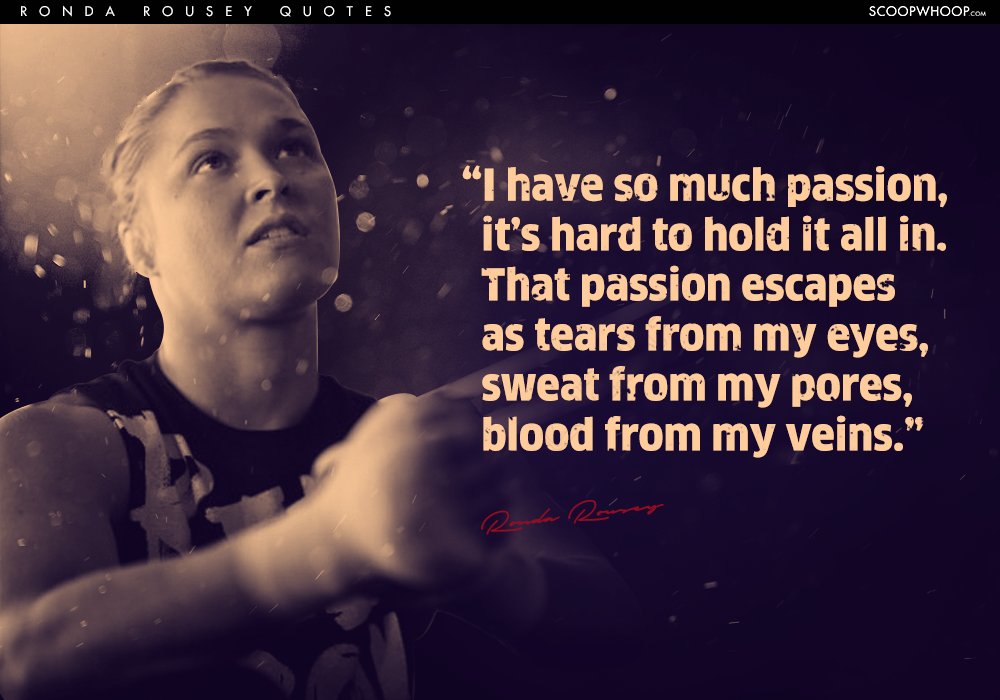 3.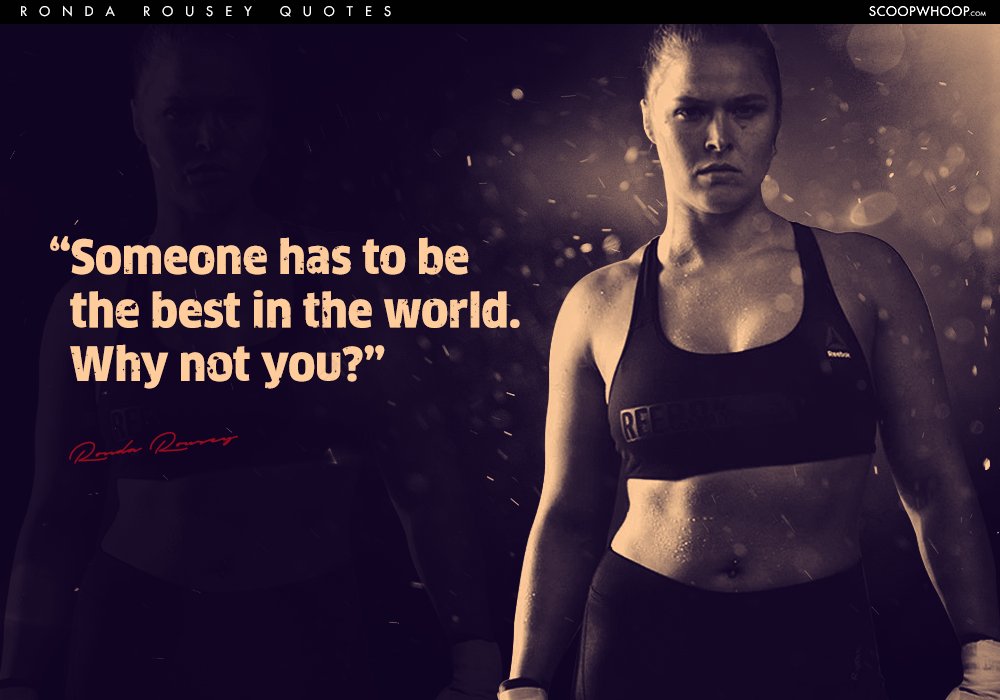 4.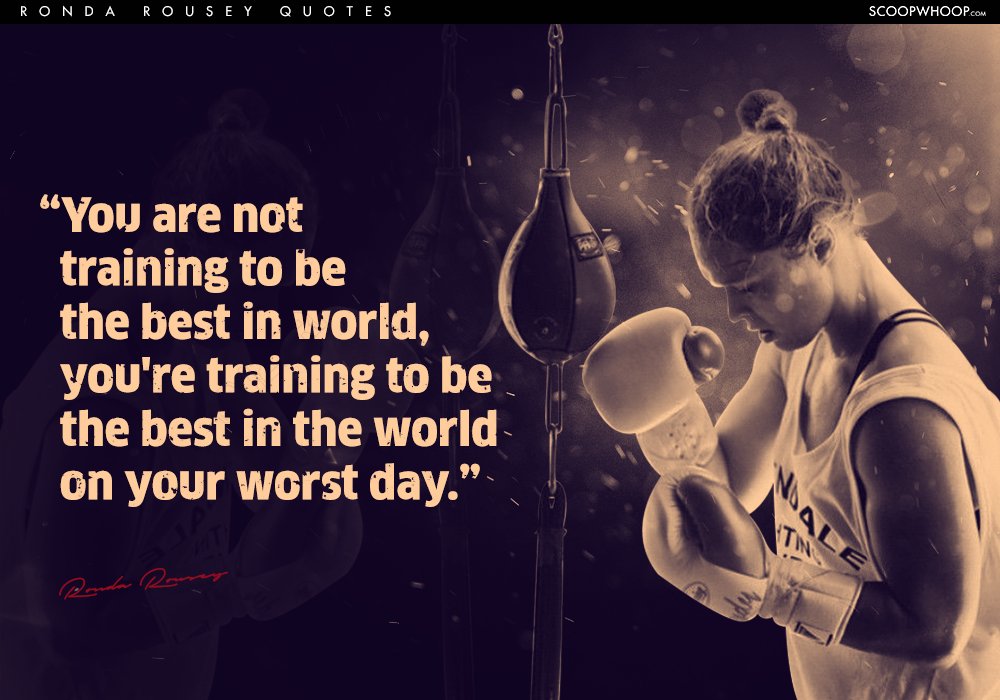 5.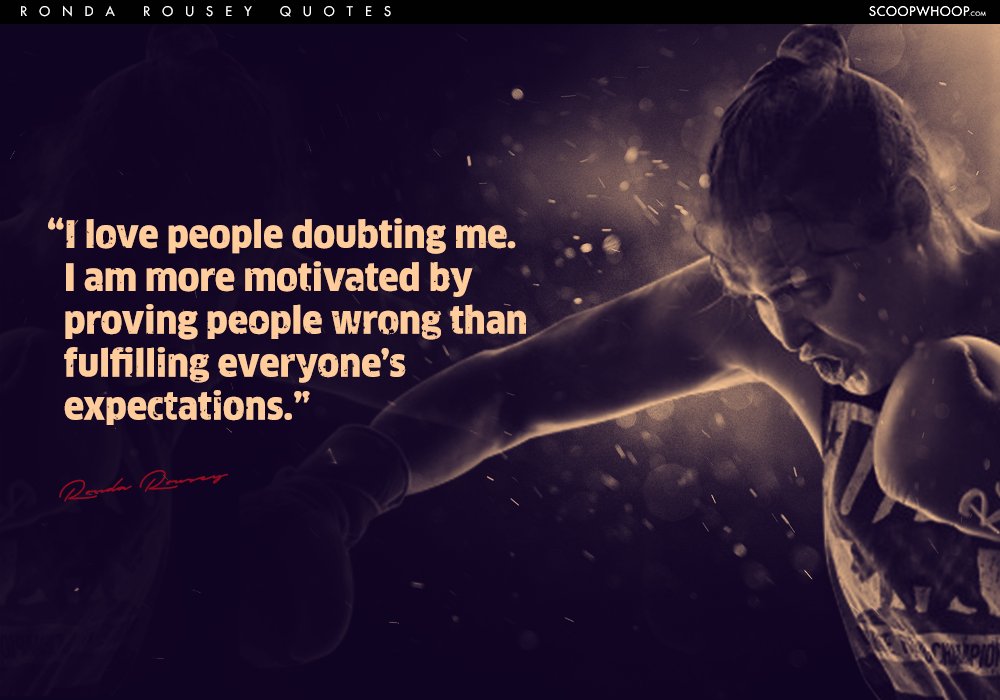 6.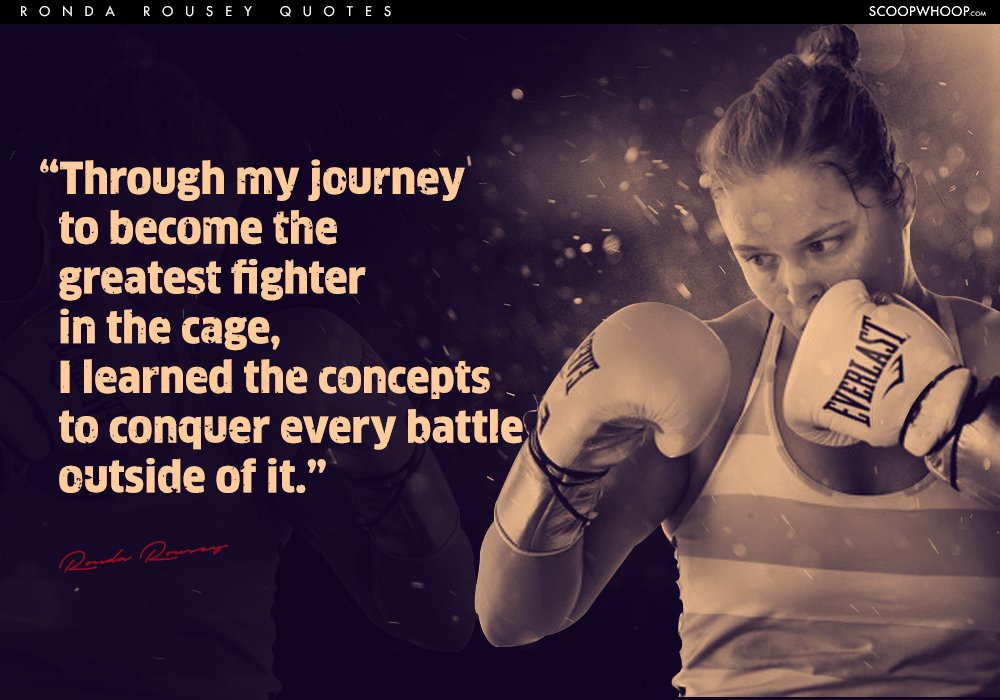 7.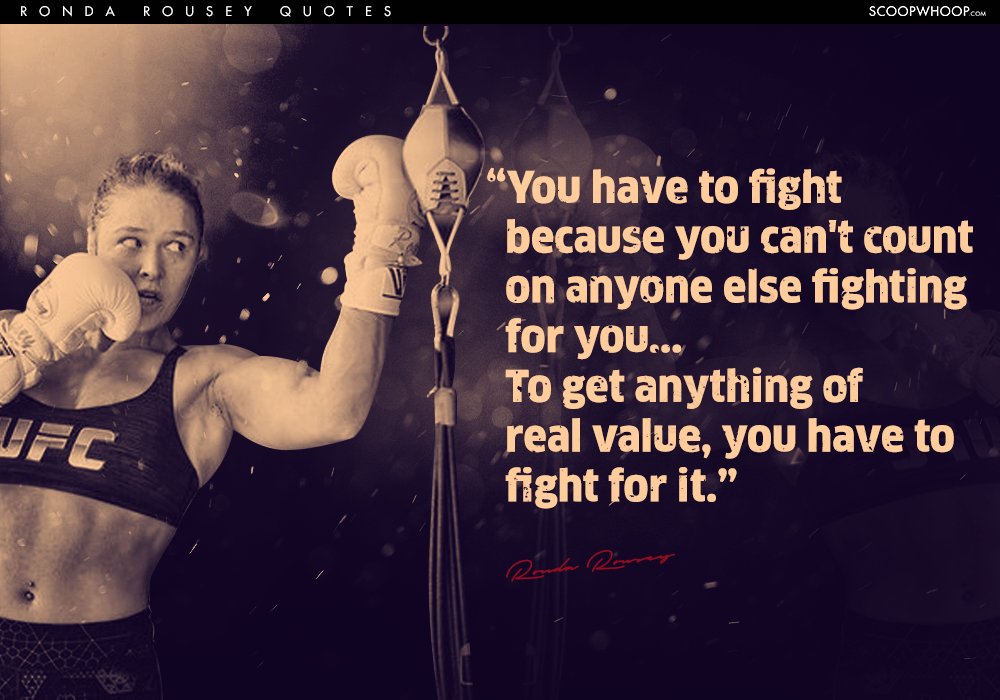 8.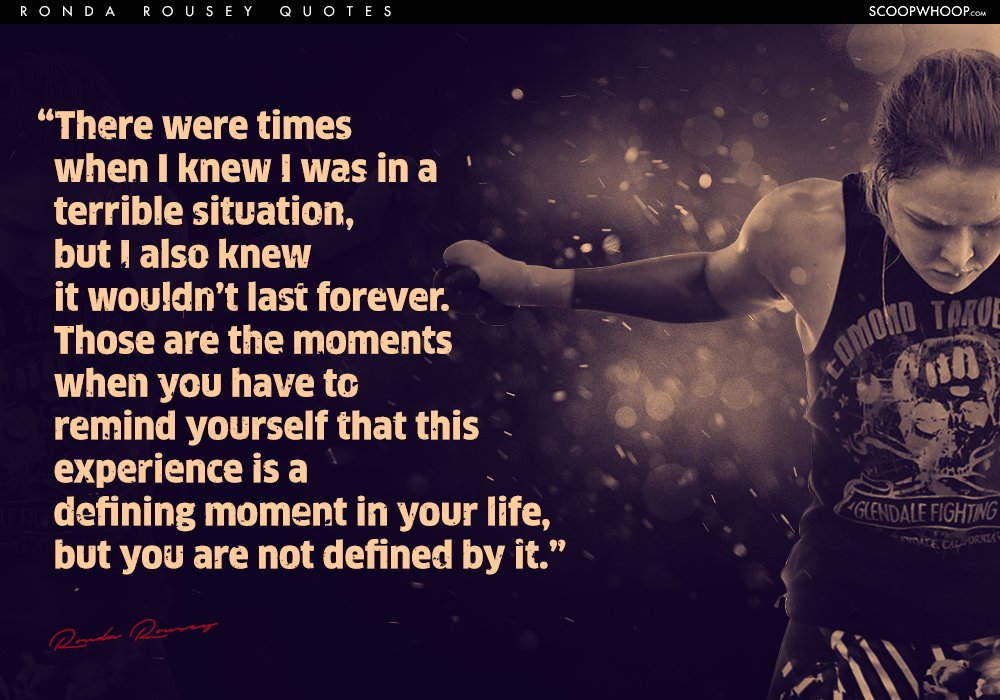 9.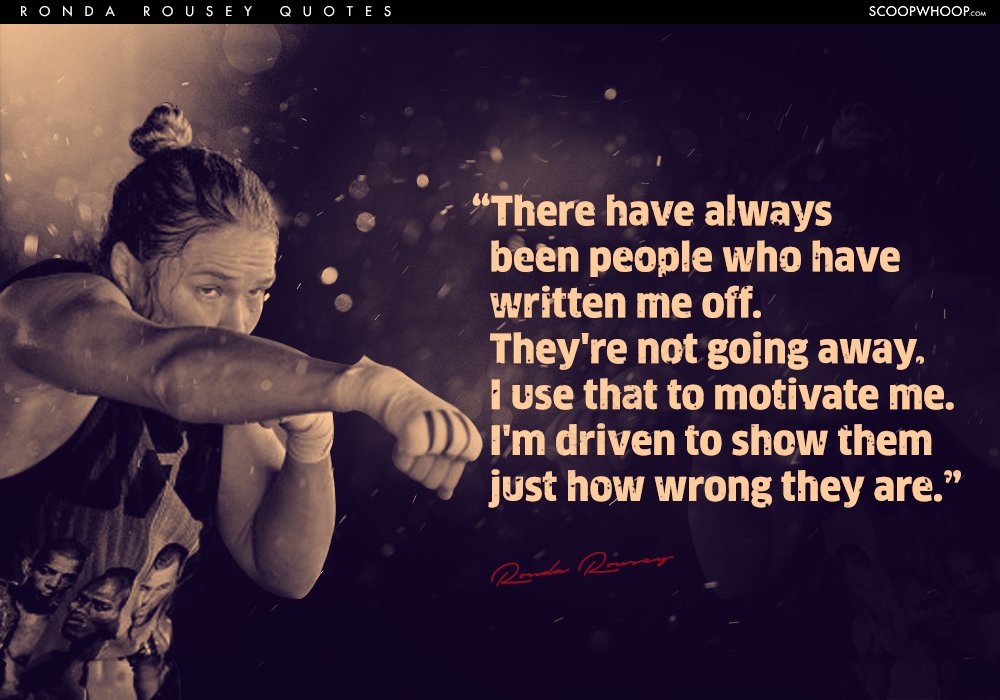 10.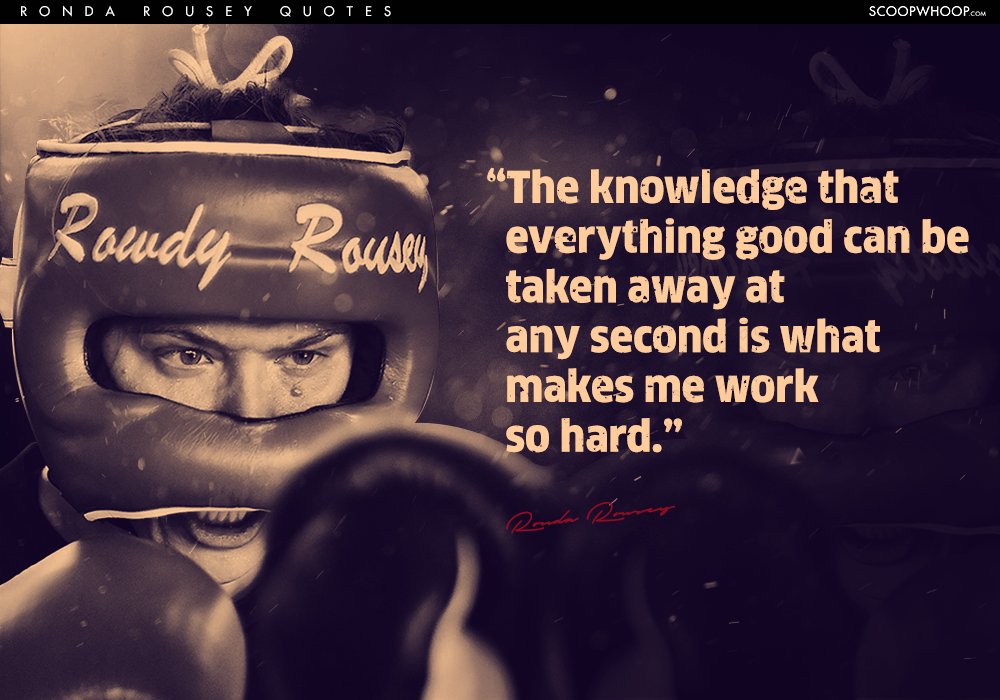 11.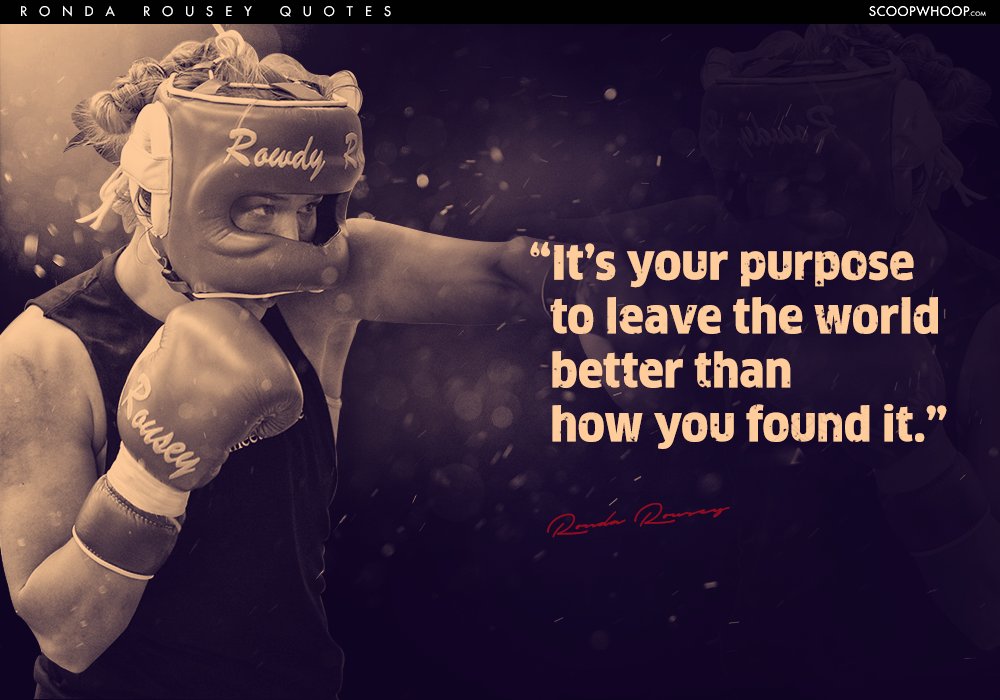 12.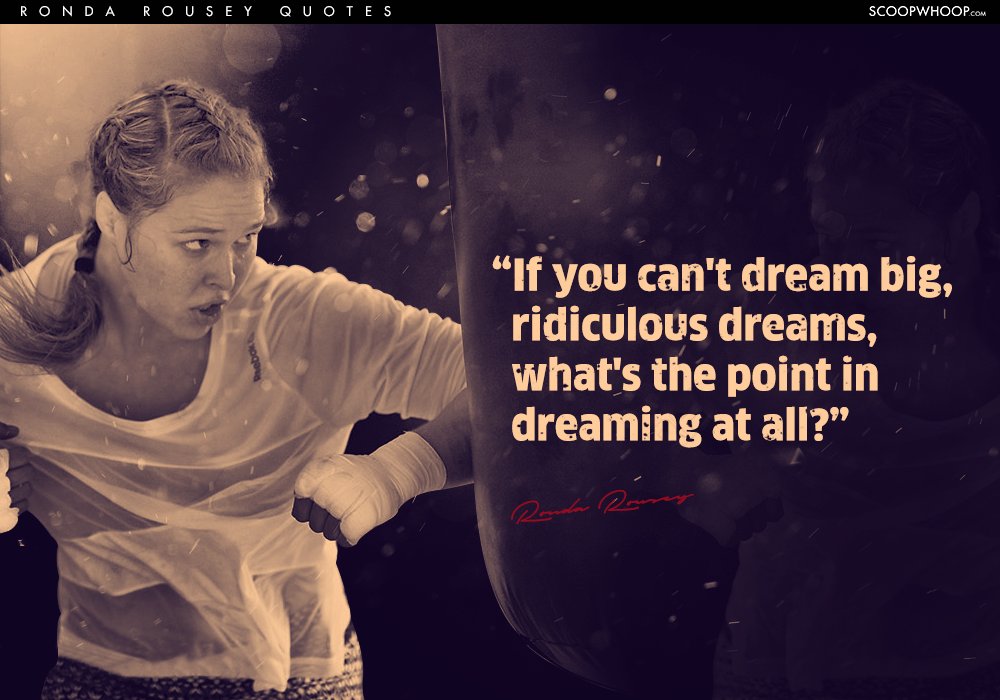 13.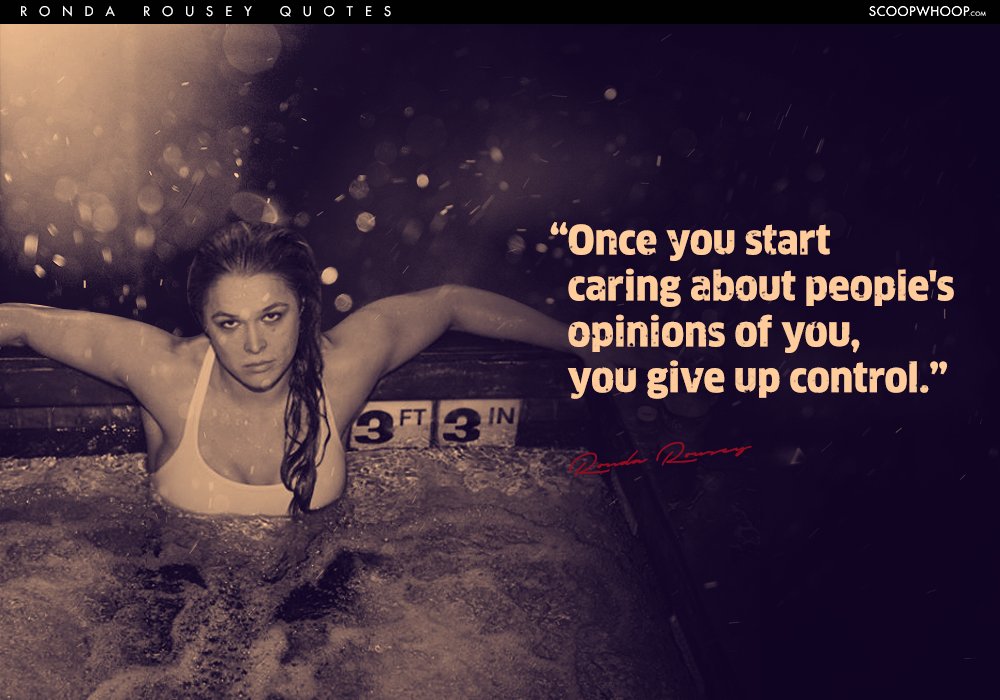 14.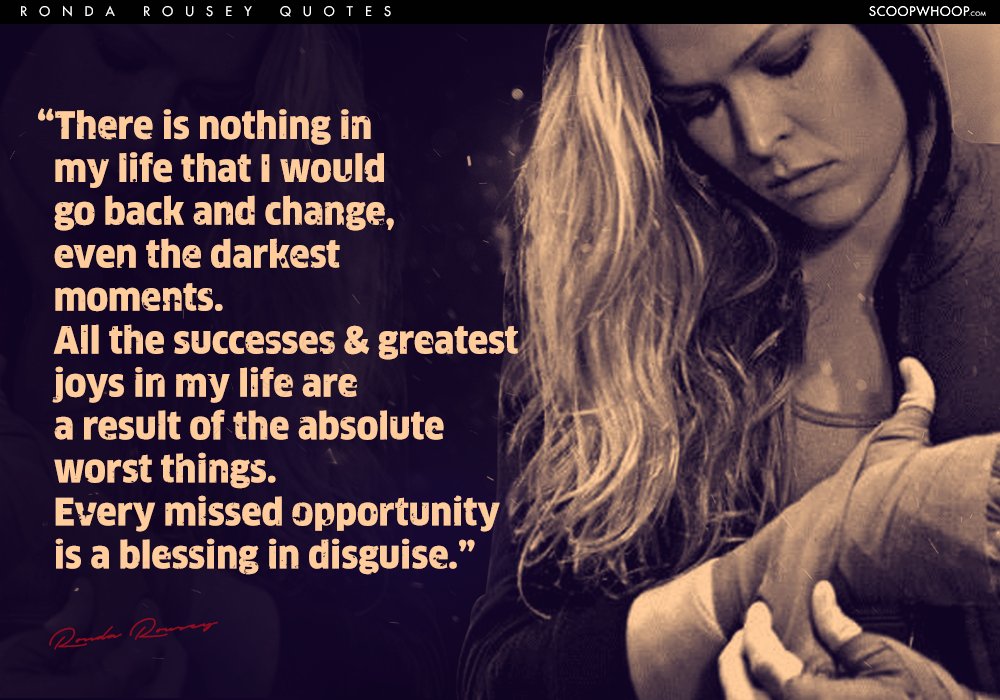 15.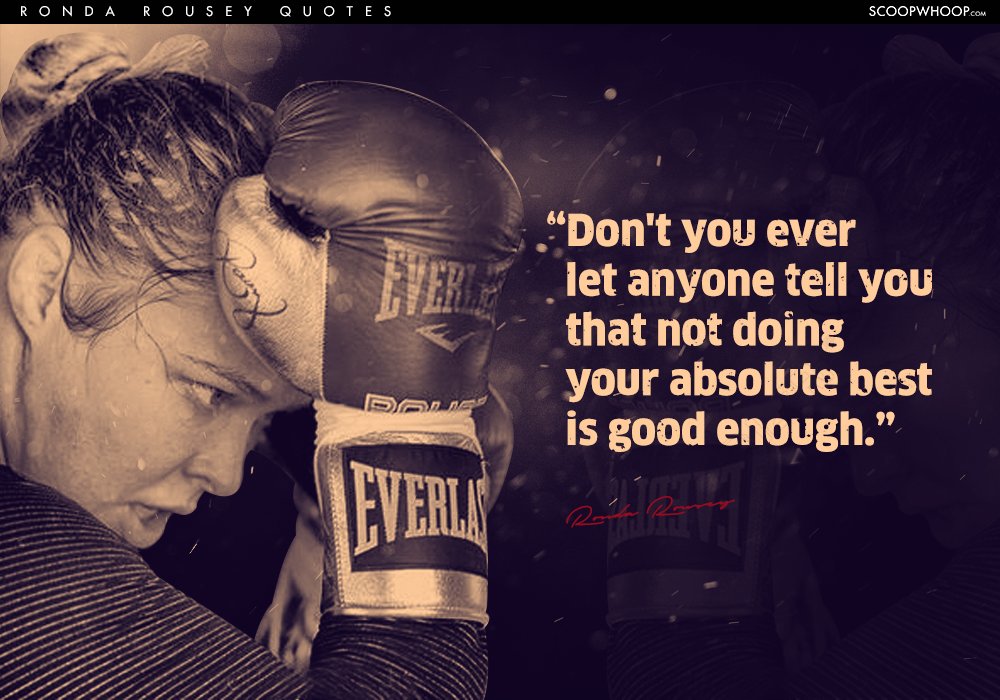 Don't forget, she has won fights with broken jaws and broken thumbs. It's her ability to fight back that makes her different. Difficult times lie ahead for the lioness, but let's hope she can overcome it all and go for a hunt soon.
Design credit: Suvojyoti Ray