Mulayam Singh Yadav once said, "Boys will be boys. They make mistakes."  
And then, recently, after horrifying incidents of rape surfaced from UP's Hathras, one of the BJP MLAs said this: 
"Such incidents can be stopped only with sanskar [culture and values] and not with shashan [governance] or talwar [sword]." 
So, obviously it means that every girl should be moral policed and taught 'sanskar' and 'sabhyata' so that boys don't molest, harass or rape us. Because whether girls say it or not, we are always asking for it, according to these MPs, leaders and even educational institutions. 
Here's just 24 rules of decency that, if followed, will save men from turning into eve-teasers and rapists, because of us. 
1. Girls shorts under skirts or dresses and slips over bras. Shirts should be buttoned up to the neck so that no extra skin can be seen. Skirt lengths need to be below the knees. Girls should wear white, or skin-coloured bras and slips.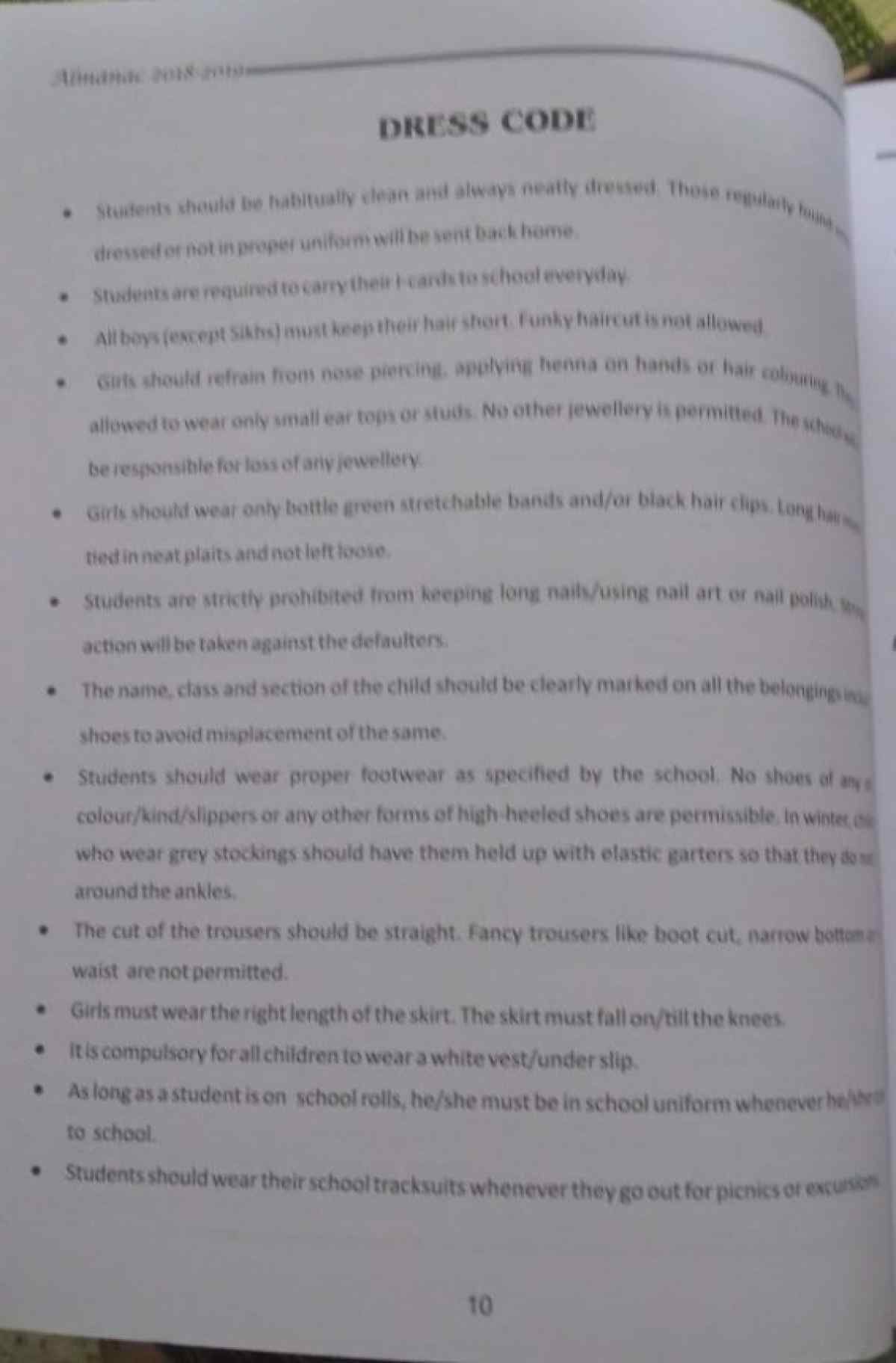 2. Girls should not have a Facebook, WhatsApp or any other social media account.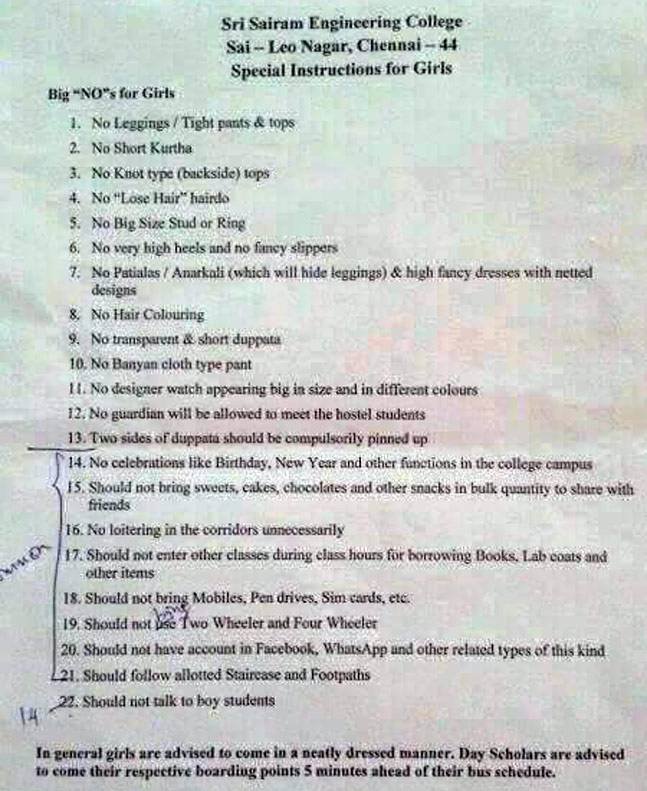 3. Girls shouldn't roam around with boys on college campus.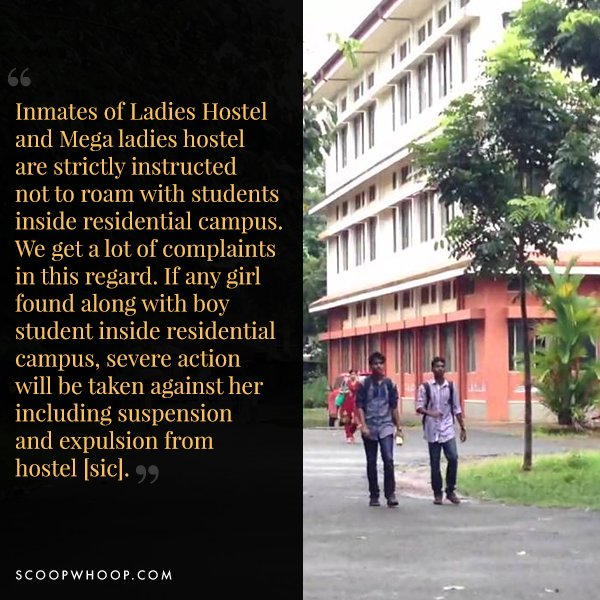 4. Girls must only go out on Sundays in the day, before 6pm.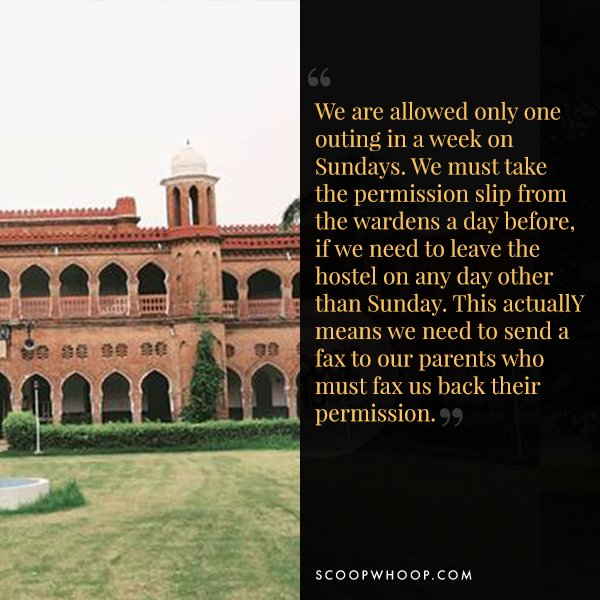 – Resident Scholar, Aligarh Muslim University. 
5. Girls should always eat their food on the mess and cannot eat outside.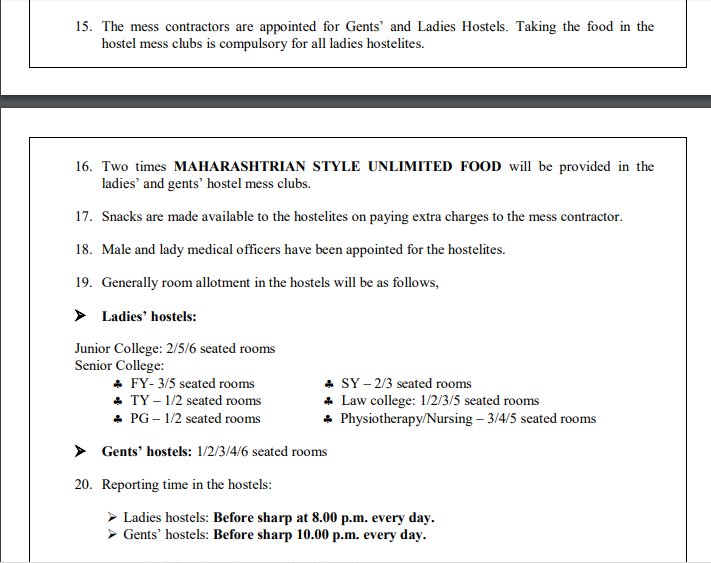 6. Girls must maintain proper decorum and behave properly.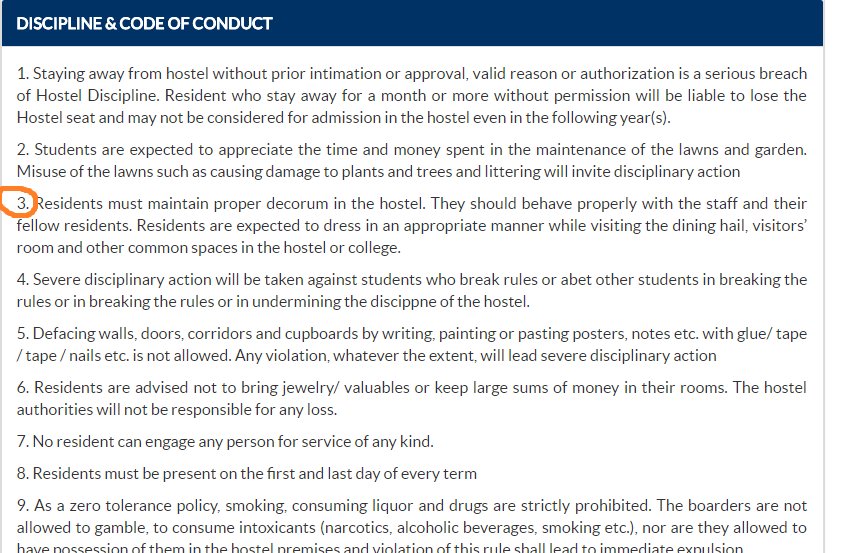 7. Girls' bra straps should never show. The outline of the bra should never be visible from the outside, no matter what.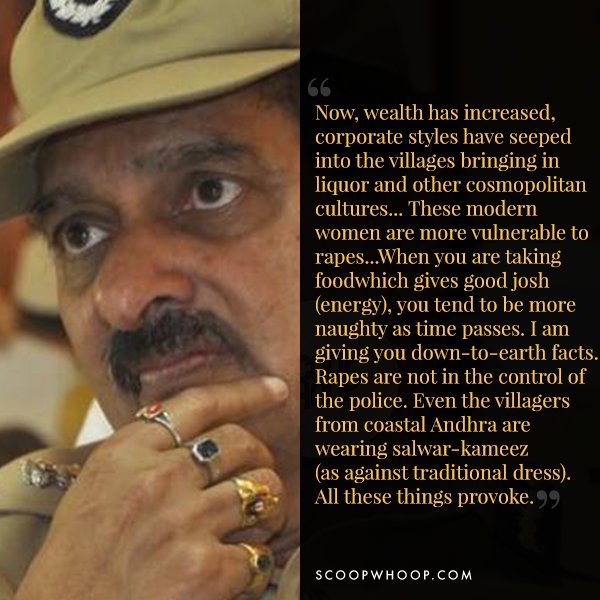 – Former Police Chief of Andhra Pradesh, Dinesh Reddy (2011). 
8. Girls should not wear shorts, or backless tops, or dresses because fashion can attract unwanted male attention.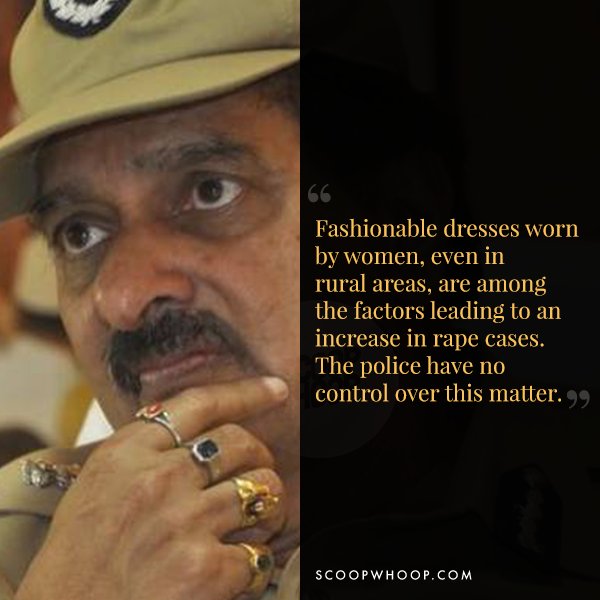 – Former Police Chief of Andhra Pradesh, Dinesh Reddy (2011).
9. Girls should stay away from Westernization and probably just live in a village.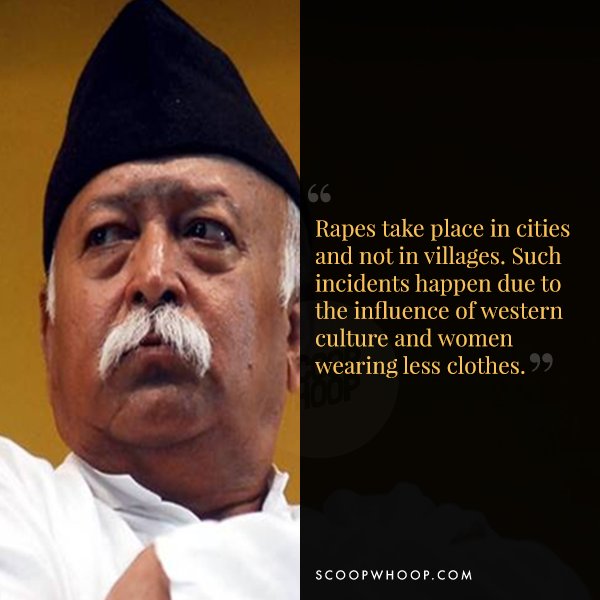 – Mohan Bhagwat, Chief, Rashtriya Swayamsewak Sangh, RSS (2013). 
10. Girls should never drink alcohol or smoke cigarettes; alone or with a boy.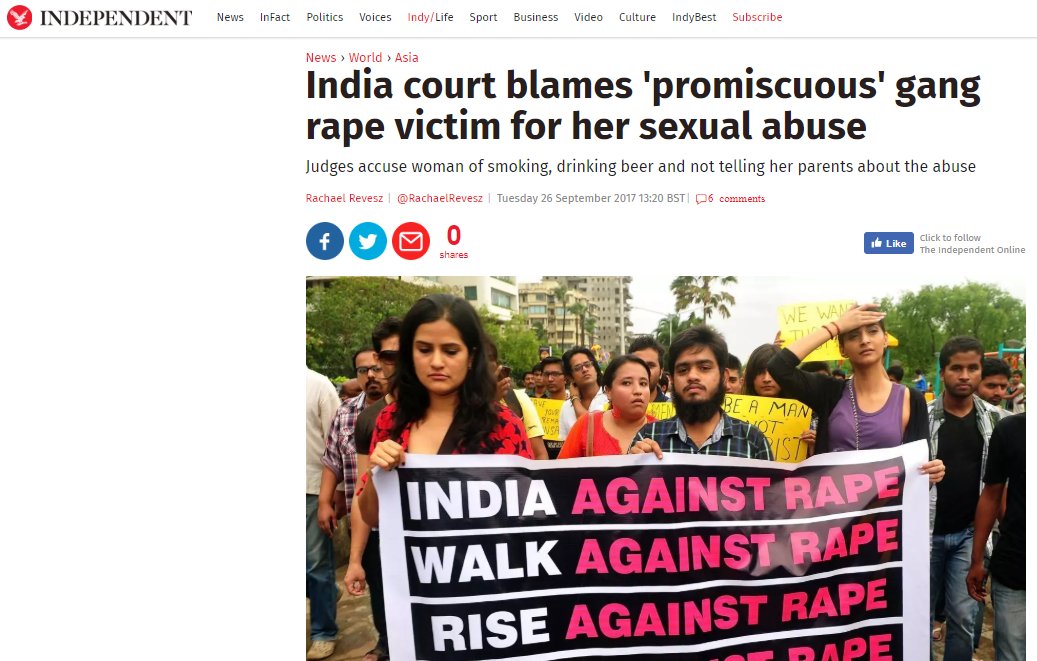 11. Girls should never step out of the house once it's dark.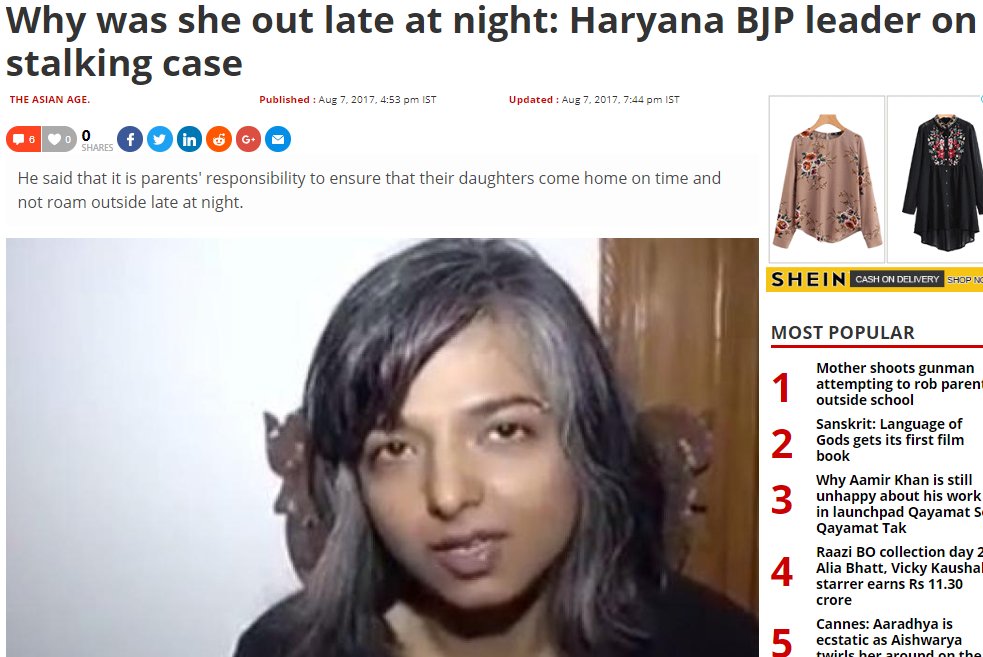 Ramveer Bhatti, Chandigarh BJP VP: 
CHANDIGARH STALKING: The girl should not have gone out at 12 in the night: Ramveer Bhatti, Chandigarh BJP V-P pic.twitter.com/ngYsZrDLJD

— News18 (@CNNnews18) August 7, 2017
12. Girls shouldn't be adventurous.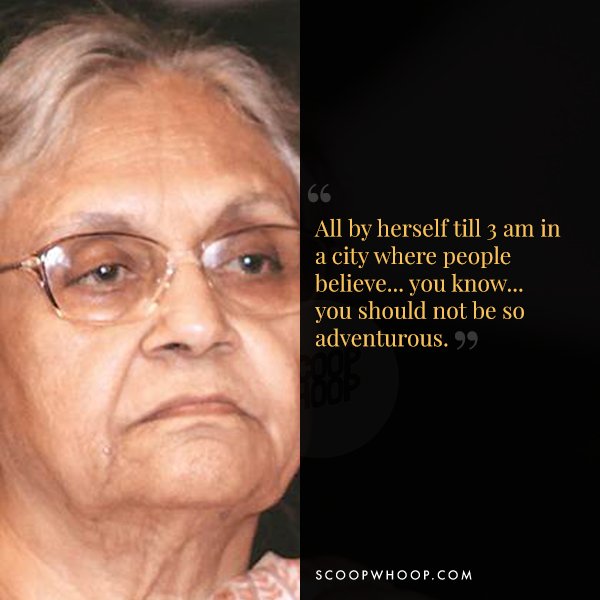 – Sheila Dikshit, former Delhi Chief Minister, 2008. 
13. Girls should not go partying; either alone, or with friends.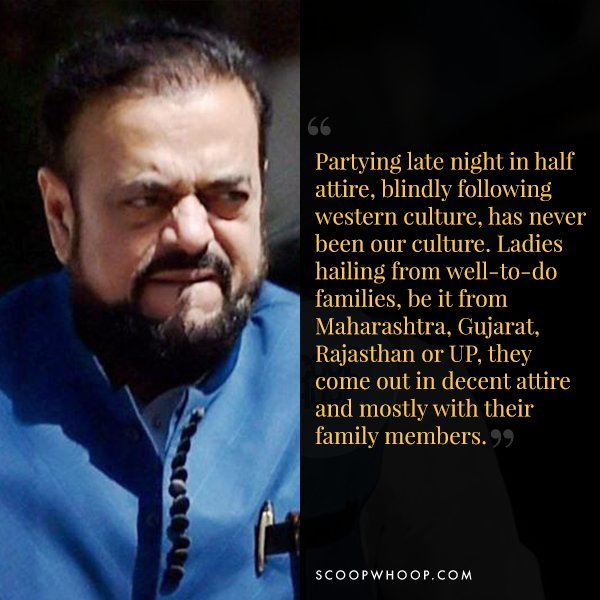 – Abu Azmi, Samajwadi Party Leader (2017)
14. Girls should not be independent or work late at night, or after 6 pm.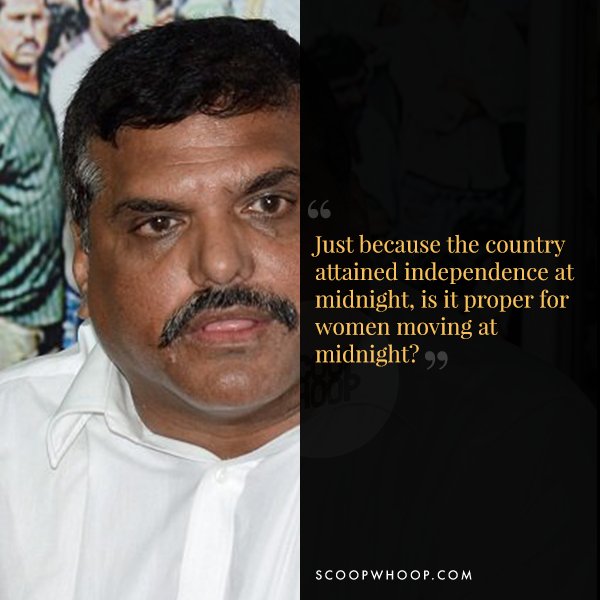 – Botsa Satyanarayana, Andhra Pradesh Congress Leader (2012). 
15. Girls should not be friends with boys, smile at or hug them, because they are leading them on.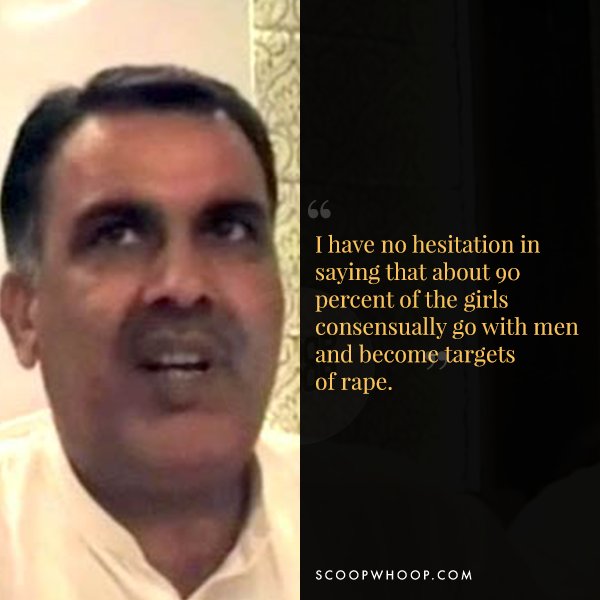 – Dharamveer Goyat, Hisar Congress (2012)
16. Girls should not hold a boy's hand, whatsoever.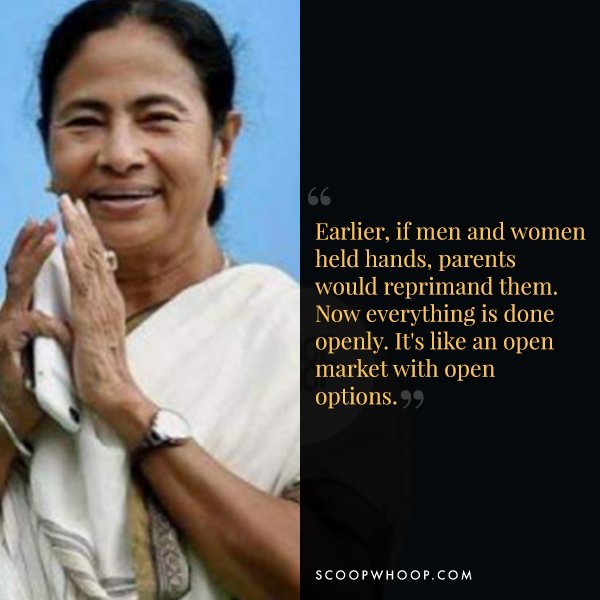 – Mamata Banerjee, West Bengal Chief Minister (2012).
17. Girls should not separate from their husbands.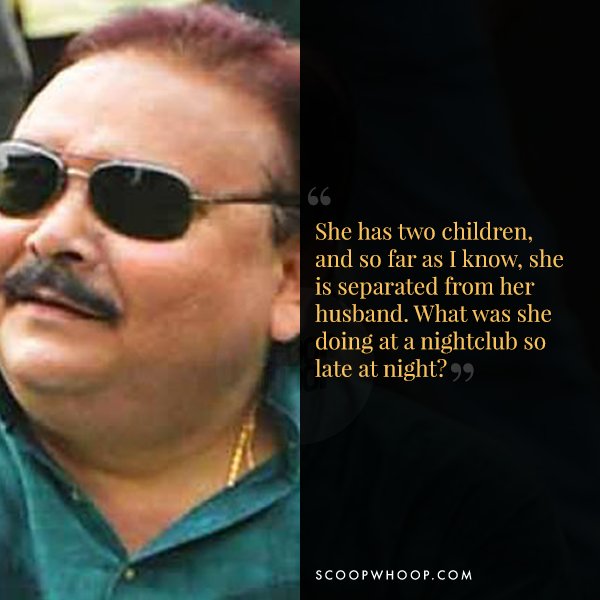 – West Bengal Sports Minister, Madan Mitra (2012) 
18. Girls should not eat chowmein.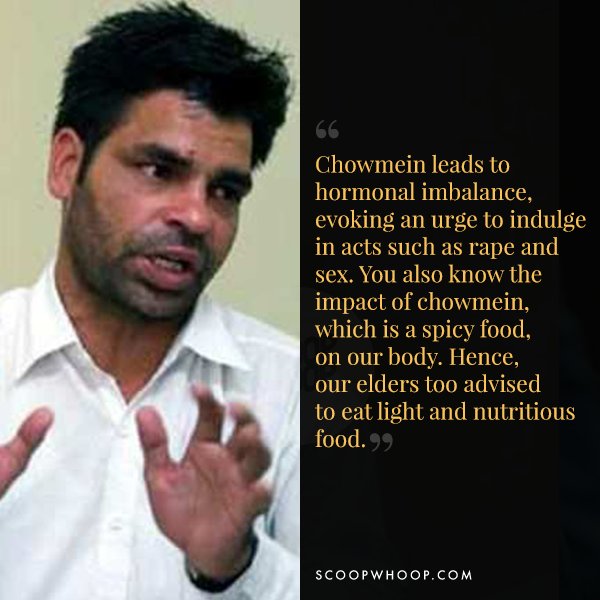 – Jitender Chhatar, Haryana Khap Panchayat Leader (2012). 
19. Girls should not talk to boys.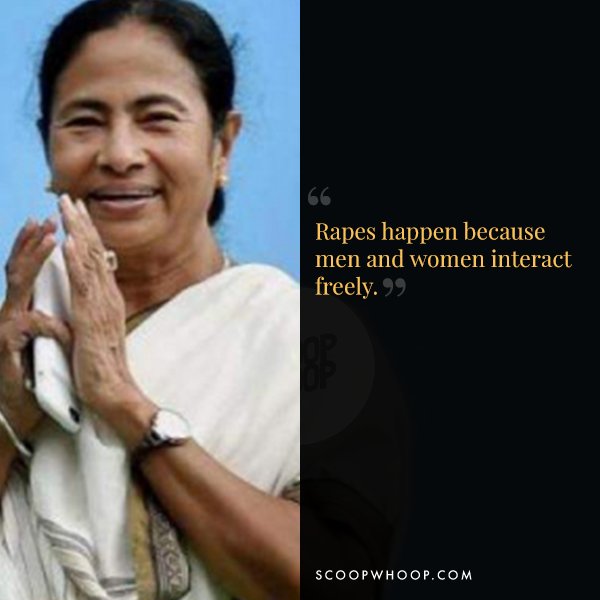 – Mamata Banerjee, West Bengal Chief Minister (2012)
20. Girls should not dress up because it entices boys.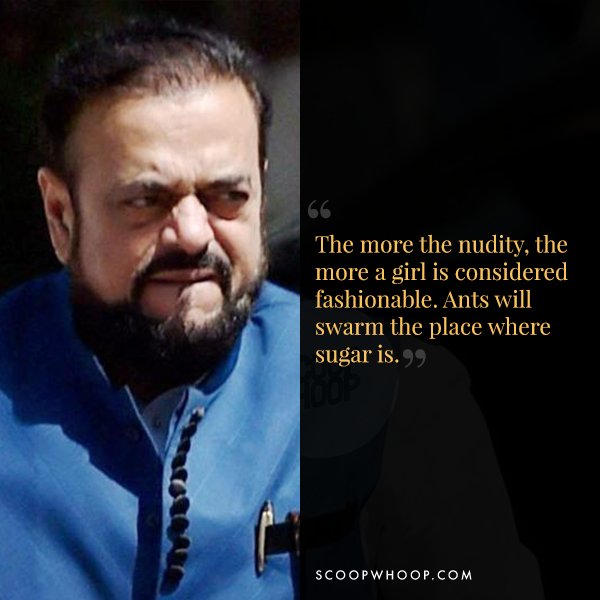 – Abu Azmi, Samajwadi Party Leader (2017)
21. Girls should not fight back, just be silent.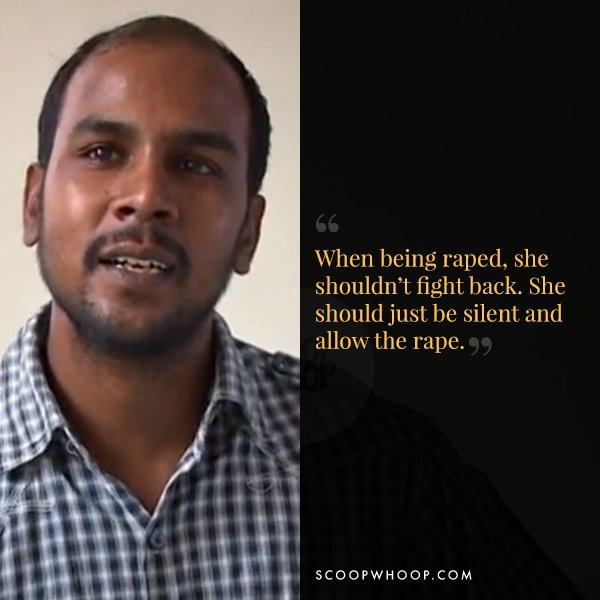 – Mukesh Singh, Gang Rape Attacker (2012).
22. Girls should get married as kids. 
"Child marriage is a solution to rape and other atrocities against women." 
– Om Prakash Chautala, Former Haryana Chief Minister (2012).
23. Girls should not question a God man. 
24. Girls should not wear coloured underwear & use the washroom at a specified time, only.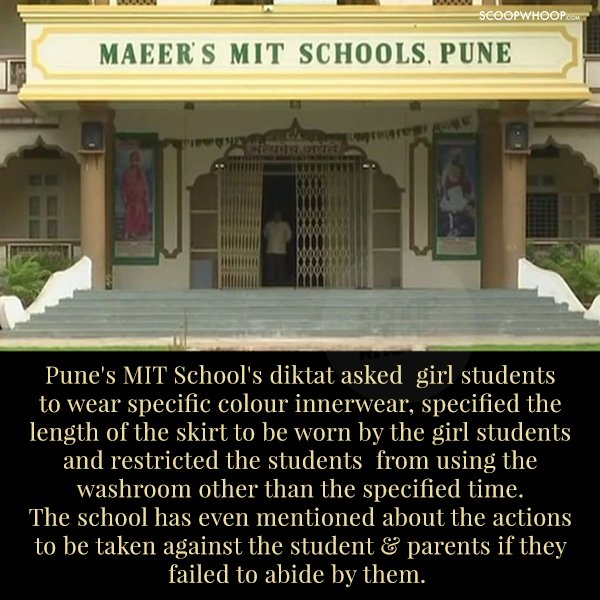 According to a parent, "The girls are asked to wear either white or skin colour innerwear. They have even mentioned the length of the skirt to be worn by them. They have all these things in the school diary and have asked us to sign it." 
Dr Suchitra Karad Nagare, Executive Director, MIT Group of Institutes said, about the school's diktat: 
"The intention to give such specific directives in the school diary was very pure. We had some experiences in the past which made us take this decision. We did not have any hidden agenda." 
Who knew it was so simple to prevent boys from leching and molesting us girls, right?