Sabyasachi is the latest name to be embroiled into a Twitter controversy. 
The designer while speaking at a conference recently, had said,
"If you don't know how to wear a saree, shame on you." Soon after, the designer received severe backlash, with many criticising his statement for being 'misogynistic' and 'regressive'.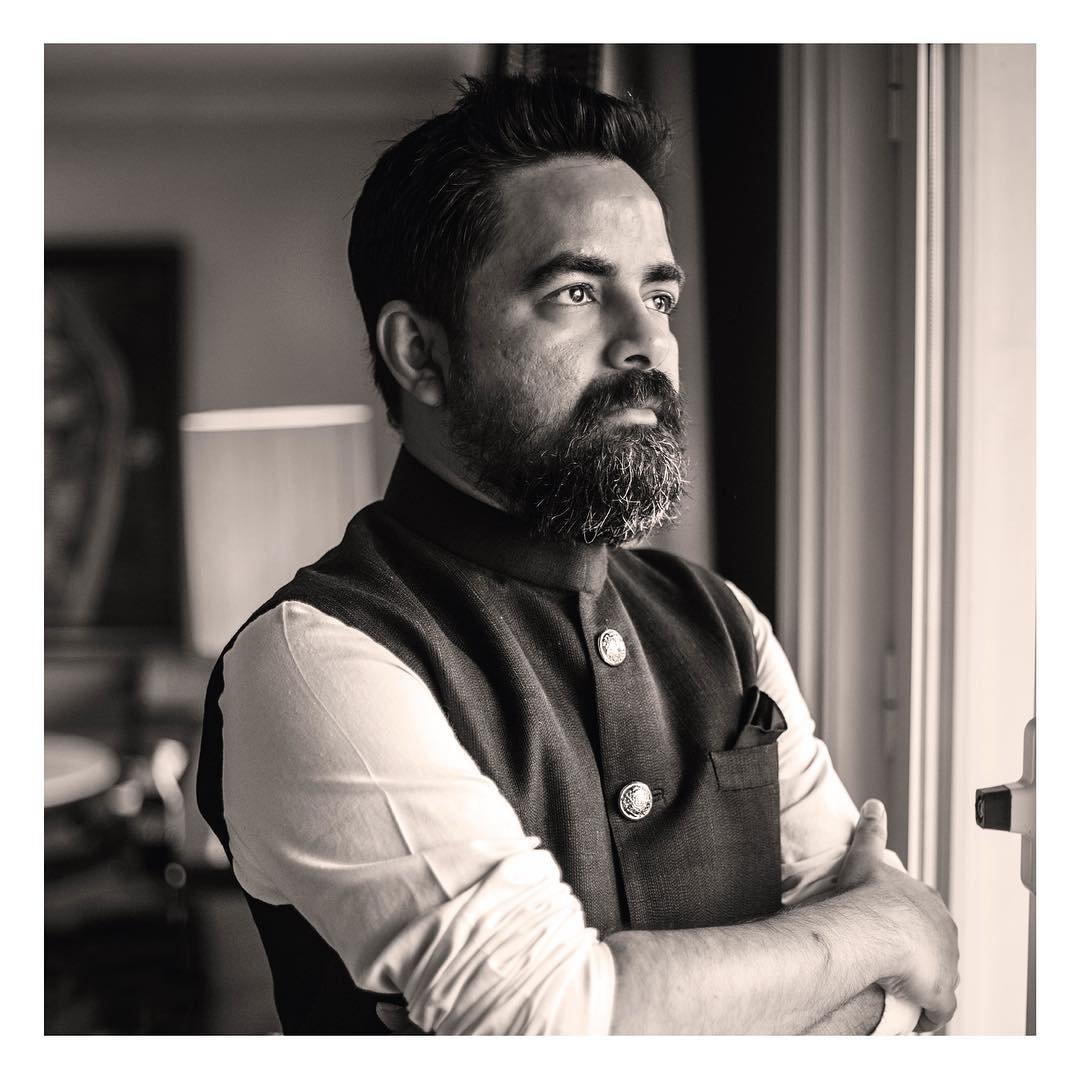 Sabyasachi has now issued an open letter and has apologized to his fans for the distress caused by his words.
He begins by sincerely apologizing for his words used at the Harvard Conference.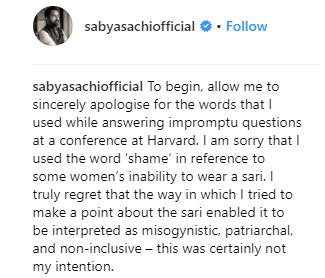 In his letter, he talks about the topic of gender inequality and pay gap for which his brand is being blamed.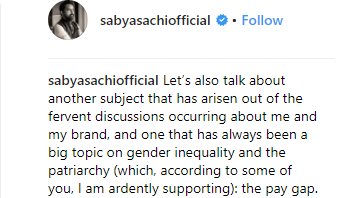 His letter says that 'Sabyasachi' is a woman-oriented brand and he owes his complete success to them. Moreover, he also mentioned how men and women are treated equally at Sabyasachi.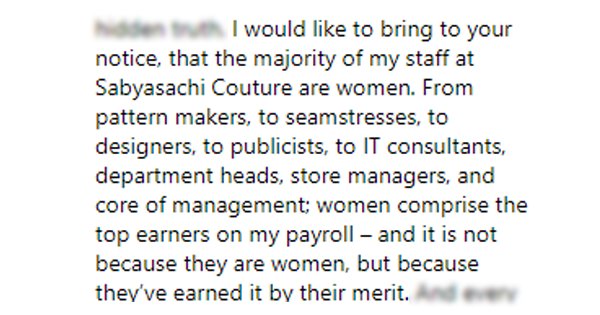 The designer while interacting with students at Harvard India Conference criticized Indian women for not knowing how to drape a saree. He said,
"I think, if you tell me that you do not know how to wear a saree, I would say shame on you. It's a part of your culture, (you) need stand up for it.
The designer has issued an apology for his statement after receiving severe backlash on Twitter.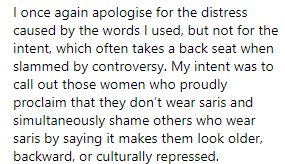 The designer concluded by clarifying that he respects women irrespective of the labels assigned to him. 
You can read his entire letter here.