"She's a woman, she's not fit for the job."
"This is not a woman's profession."
"Can a woman even lift a 50 kg truck tyre?"
"Does a woman even know how to get a jack working?"
Well, Shanti Devi can do all of that and much more, like a pro. 
In Asia's largest truck halt point – Sanjay Gandhi Transport Nagar (SGTN) – lies a small tea shop, alongside which is an automobile workshop. Shanti Devi, a 55-year-old woman is the one who co-owns both the shops with her husband.
She is one of the mechanics for the trucks that pile outside their workshop waiting to get a puncture fixed. 
Shanti Devi is the very first truck mechanic in India and has been working for over 20 years now!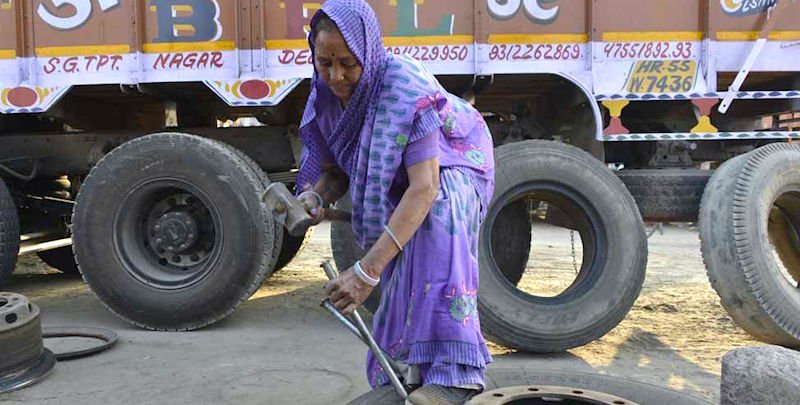 Talking about her choice of profession in an interview with GulfNews, she said: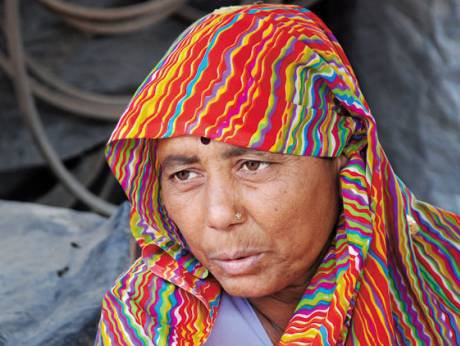 "I learnt all about automobiles and changing tyres by watching my husband and other mechanics while they were working. Today, I know that I am a better mechanic than many men and prove it through my work every day. I believe a woman can do any job if she has a passion for it. Men still look at me with surprise and interest as I go about my job."
Watch this video by History TV to know more about her:
What an inspiration!