Member of Parliament, Dr. Shashi Tharoor, recently shared information on his social media about a Women's Sexual, Reproductive and Menstrual Rights Bill 2018 that he has introduced in the Lok Sabha. 
Recently, Dr. Tharoor was embroiled in a controversy wherein his remark about women of menstruating age being allowed in Sabarimala temple invited a lot of flak from the internet. 
This is a very disappointing stance Mr Tharoor. In the past there have been instances when women of all age groups were allowed. We must honour SC judgement. #Sabarimala

— arvind (@arvind029) January 3, 2019
However, he has now shared information about the Women's Sexual, Reproductive & Menstrual Rights Bill, and it appears that the bill actually addresses multiple issues that we, as women, have been fighting for. 
For starters, the bill focuses on women's sexual rights, primarily, criminalizing marital rape and not holding 'unrelated facts' like a woman's dress, ethnicity etc. as a presumption of sexual consent.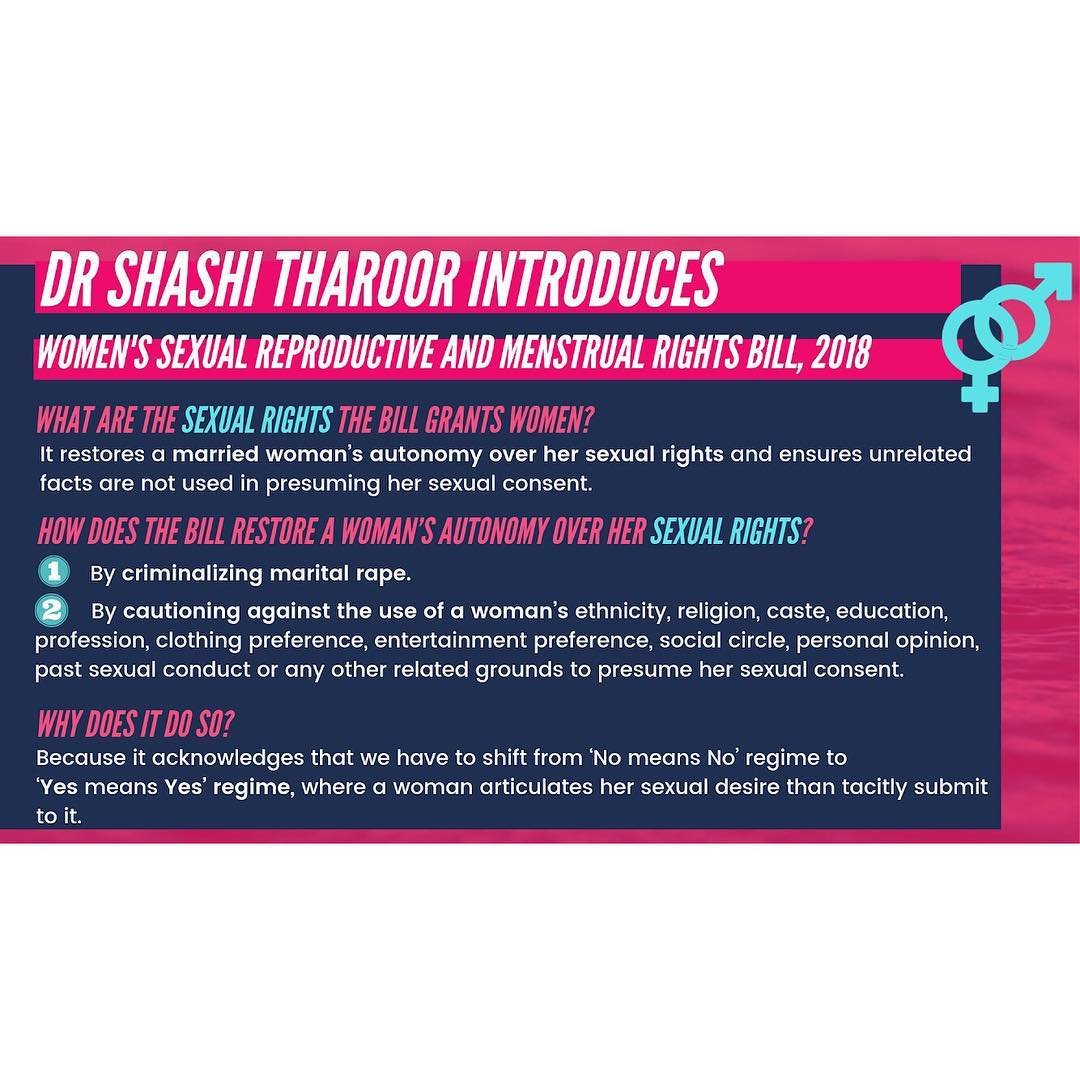 The Exception 2 to Section 375 states that sexual intercourse between a man and wife is not considered as rape. The bill proposes the deletion of the same. 
The current bill also draws attention to removing the stigma around menstruation and making efforts (such as the ready availability of sanitary pads) to treat menstruation as a normal bodily process.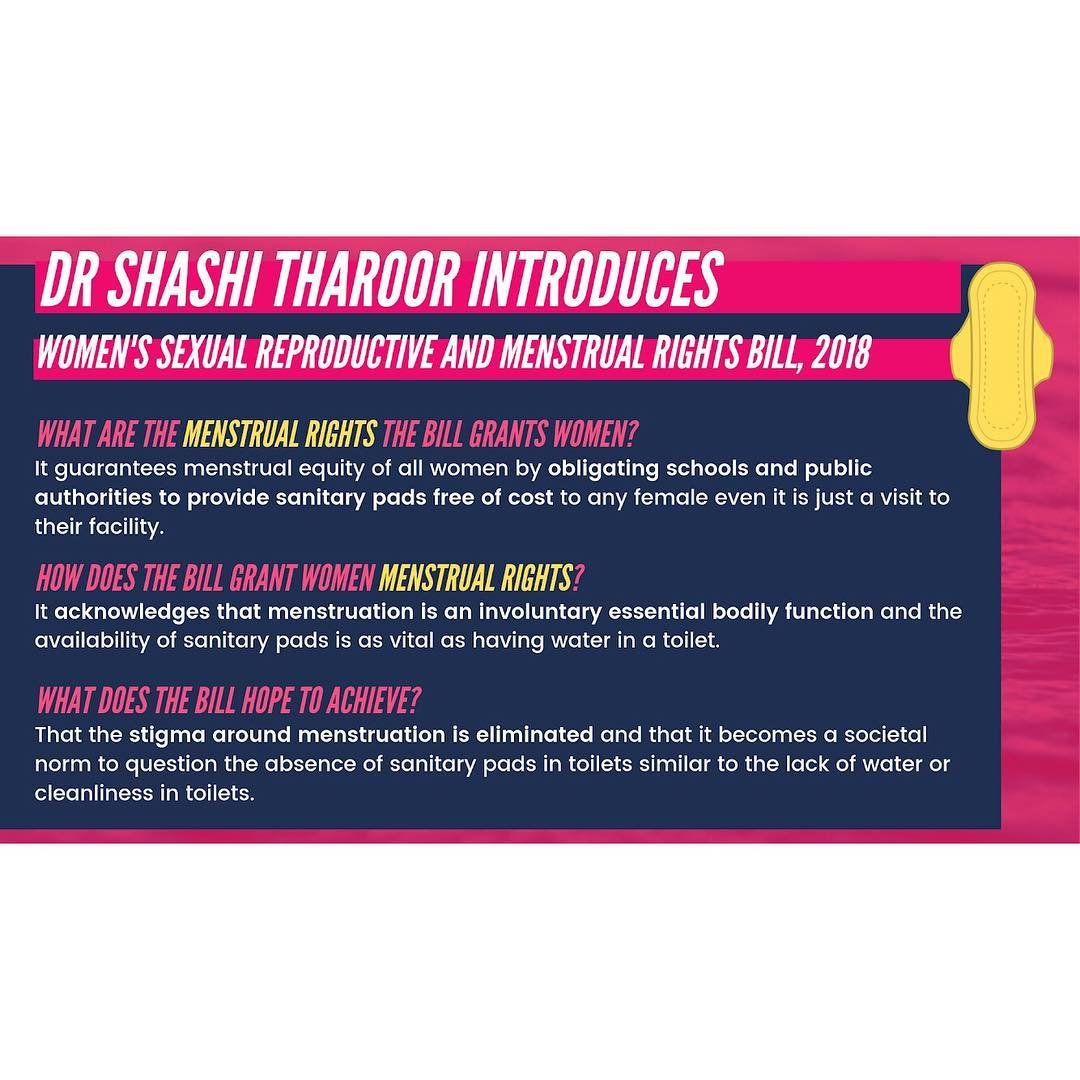 Lastly, the bill grants women the right to their own reproductive capabilities, as amendments to the  Medical Termination of Pregnancy Act 1971.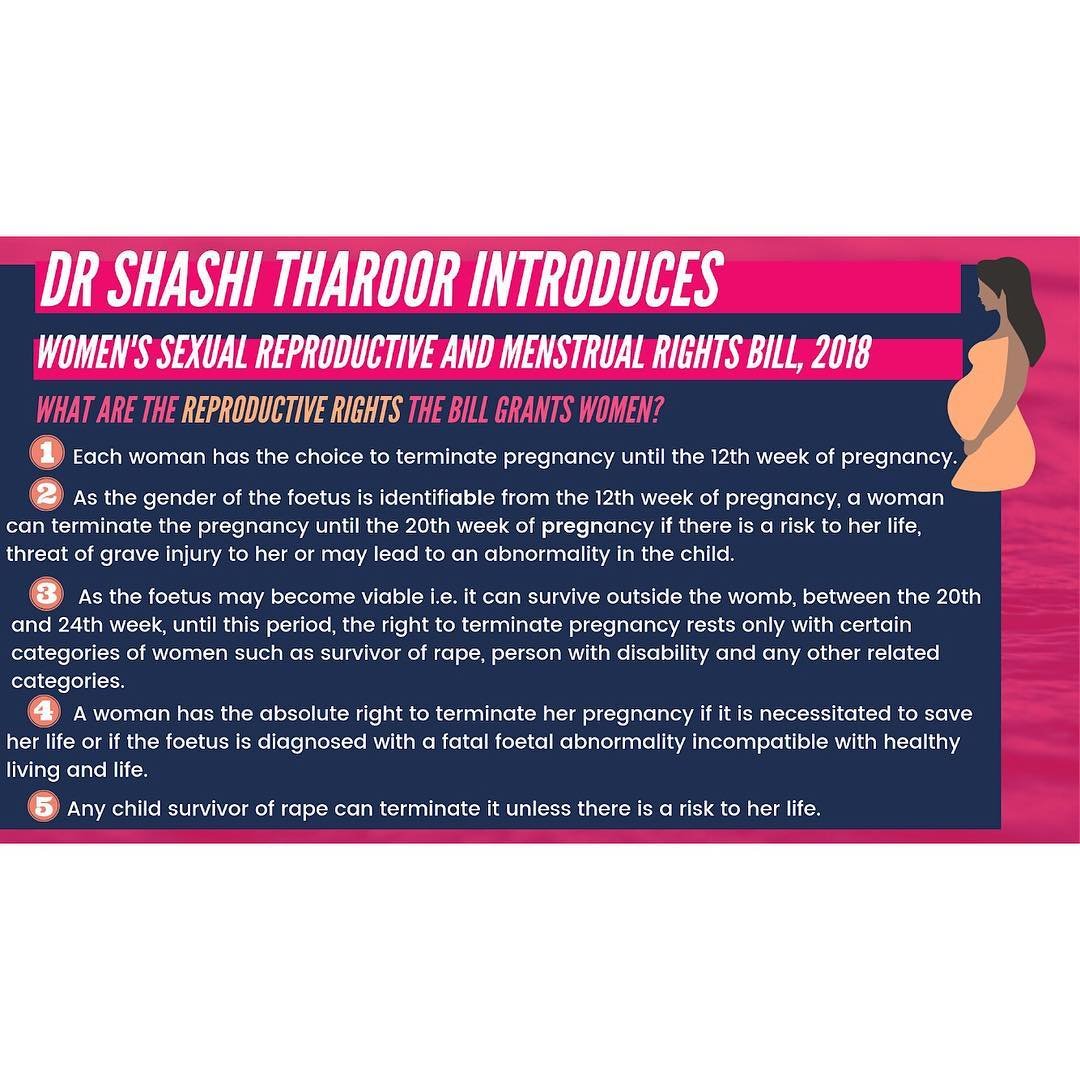 Simply put, the bill proposes that women be allowed the choice to terminate pregnancies, irrespective of their marital status.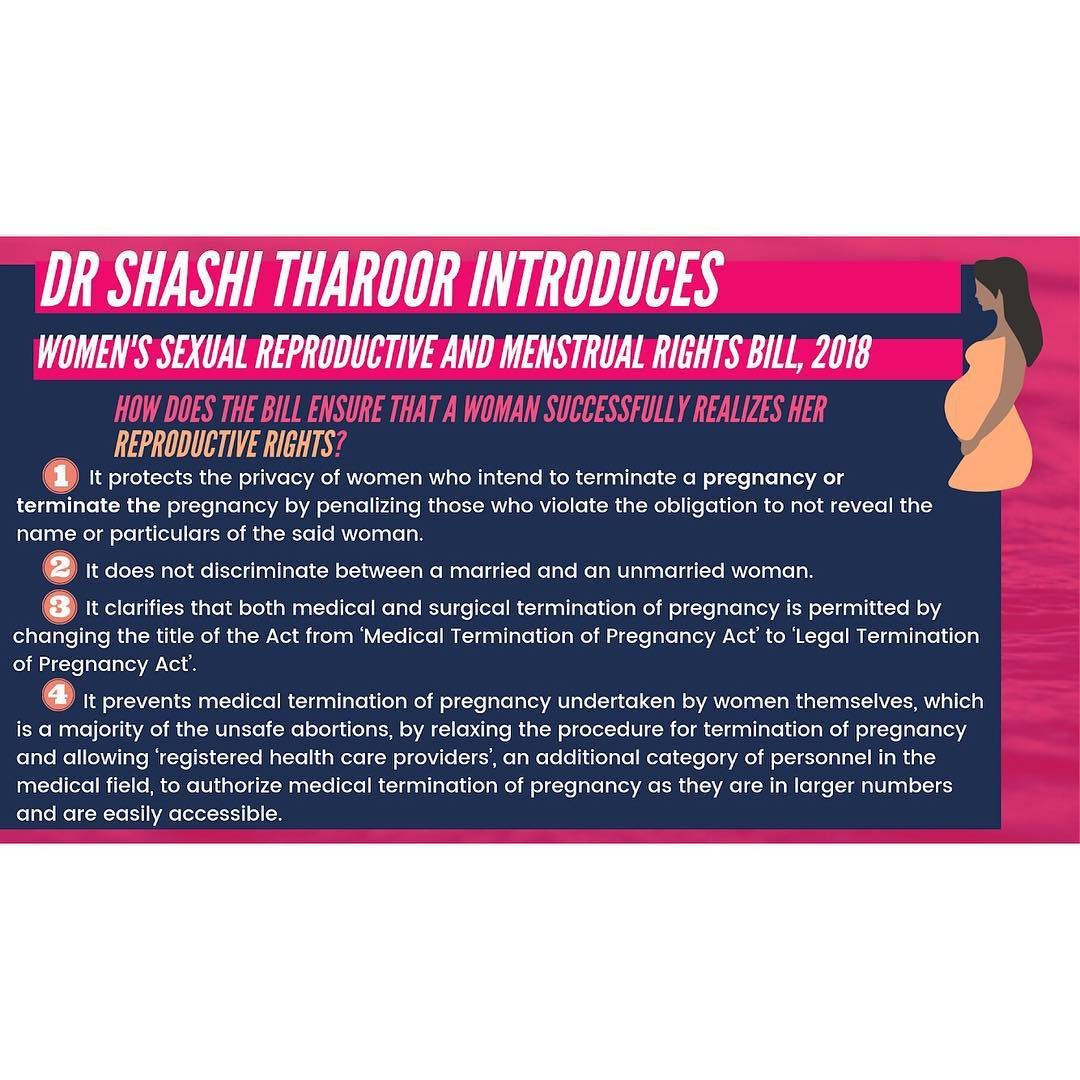 Currently, the bill has been proposed in the Lok Sabha. If passed, the bill will go a long way in granting women the requisite equity and helping create an environment where women have (much needed) legal rights over their own bodily functions.  
All images are from the Instagram account of Shashi Tharoor.