For as long as I can remember, I've been single, and contrary to every Bollywood love story and Hollywood chick flick, I don't mind that. 
Or rather, I didn't mind that, until I started attending my friends' weddings.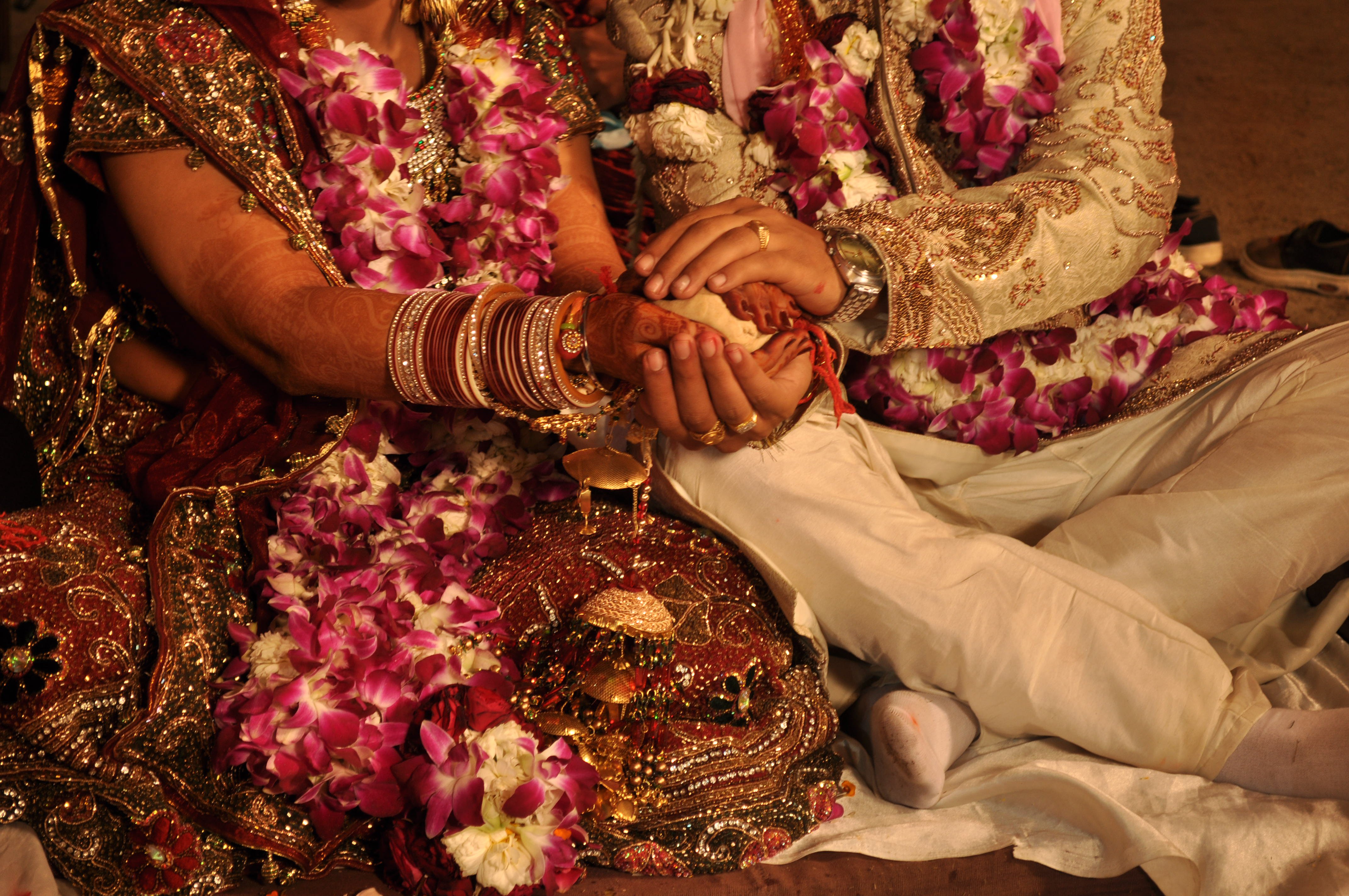 Because, if you are a single girl above 18 at an Indian wedding, chances are even gulabjamun won't be able to help those pangs of solitude and the stares of rishta wala aunties.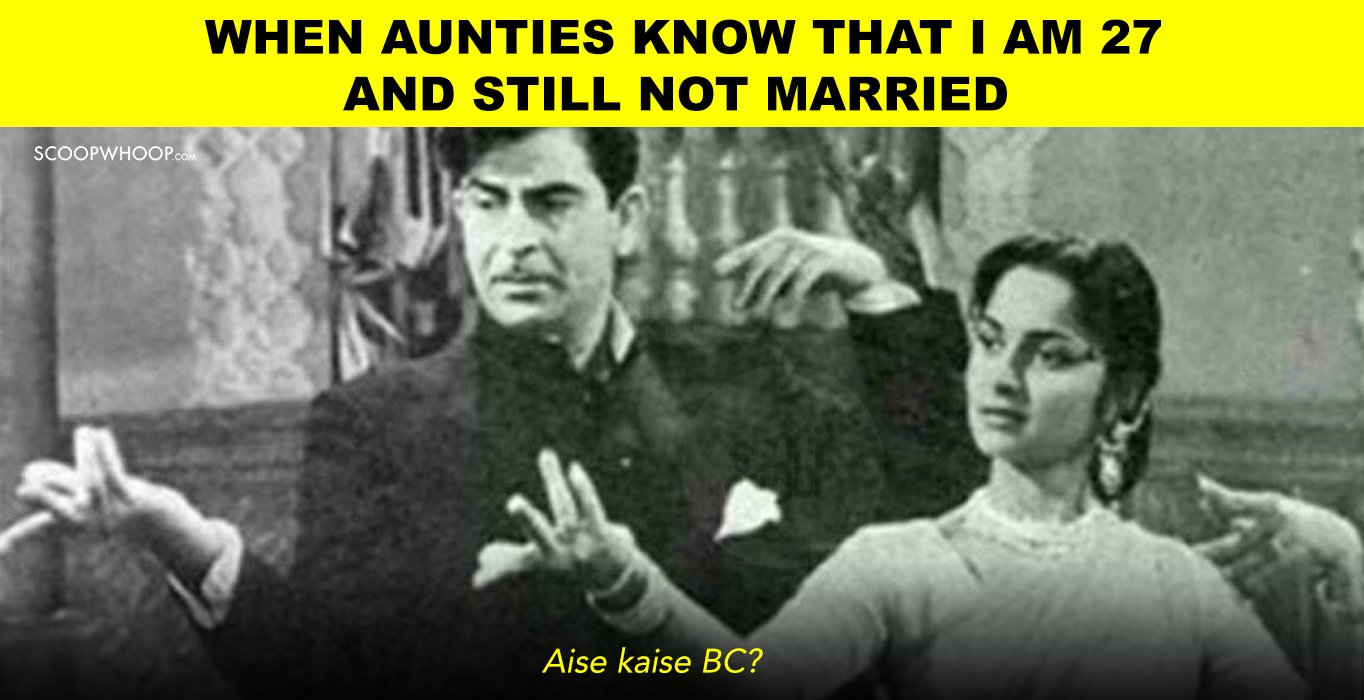 You may think I am exaggerating, but l am at that age where I attend more weddings than movie screenings. So suffice to say, I do have enough experience to comment on this.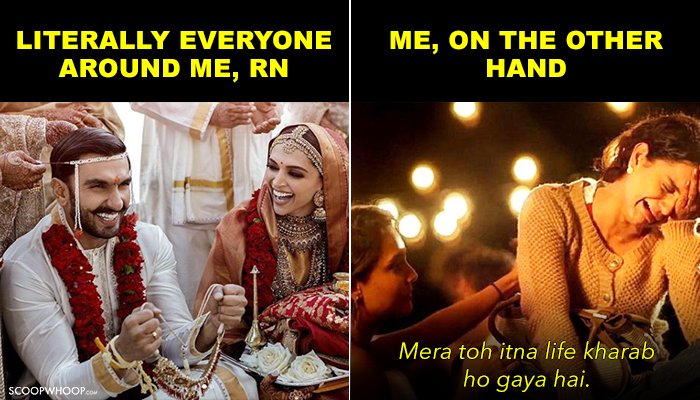 From the first time I attended a wedding as a single girl to the last time, the two things that haven't changed are my enthusiasm for dancing during the baraat and the questions that people ask me.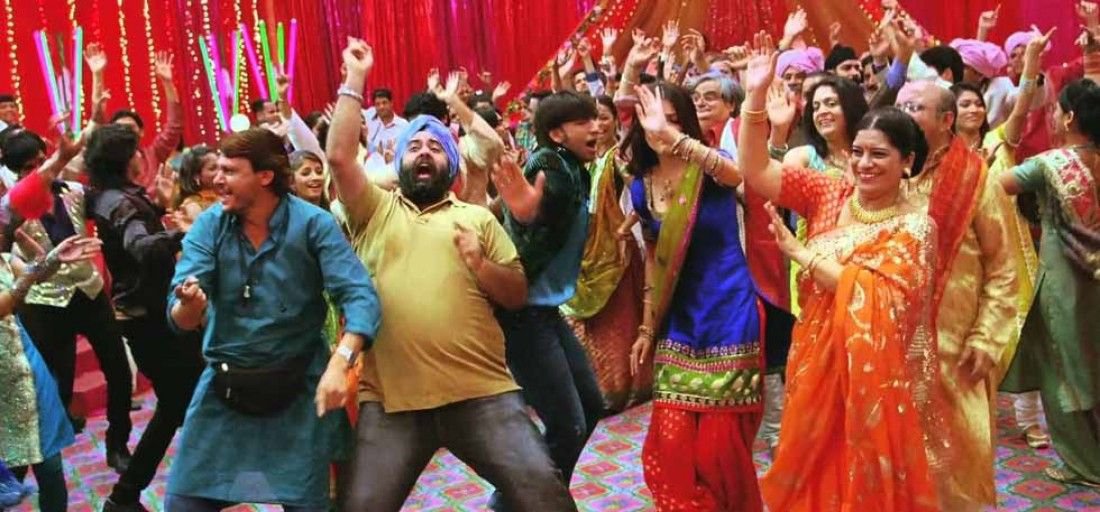 Random strangers still ask me if I am 'with someone'. Apparently, all the people doing the naagin dance with me are under an invisibility cloak!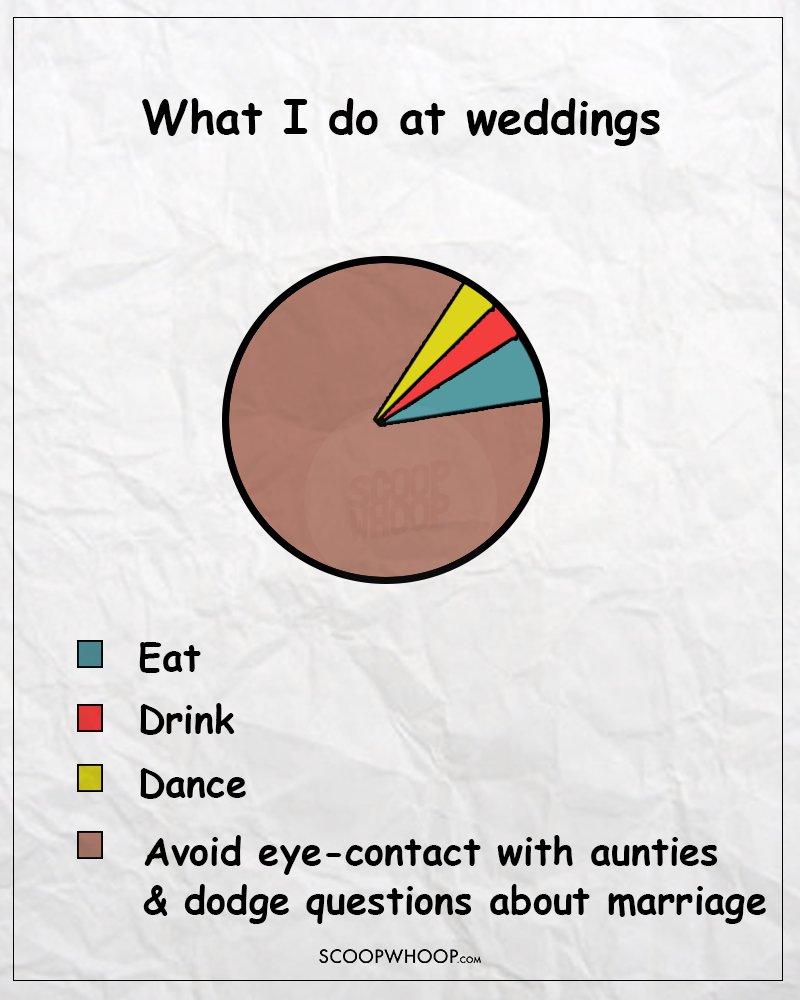 Then, of course, are the judgmental stares when I let out my inner Govinda on the dance floor, and dance with my dupatta tied across my body. Because of course, drunk dancing pe toh uncles aur aunties ne patent kiya hua hai!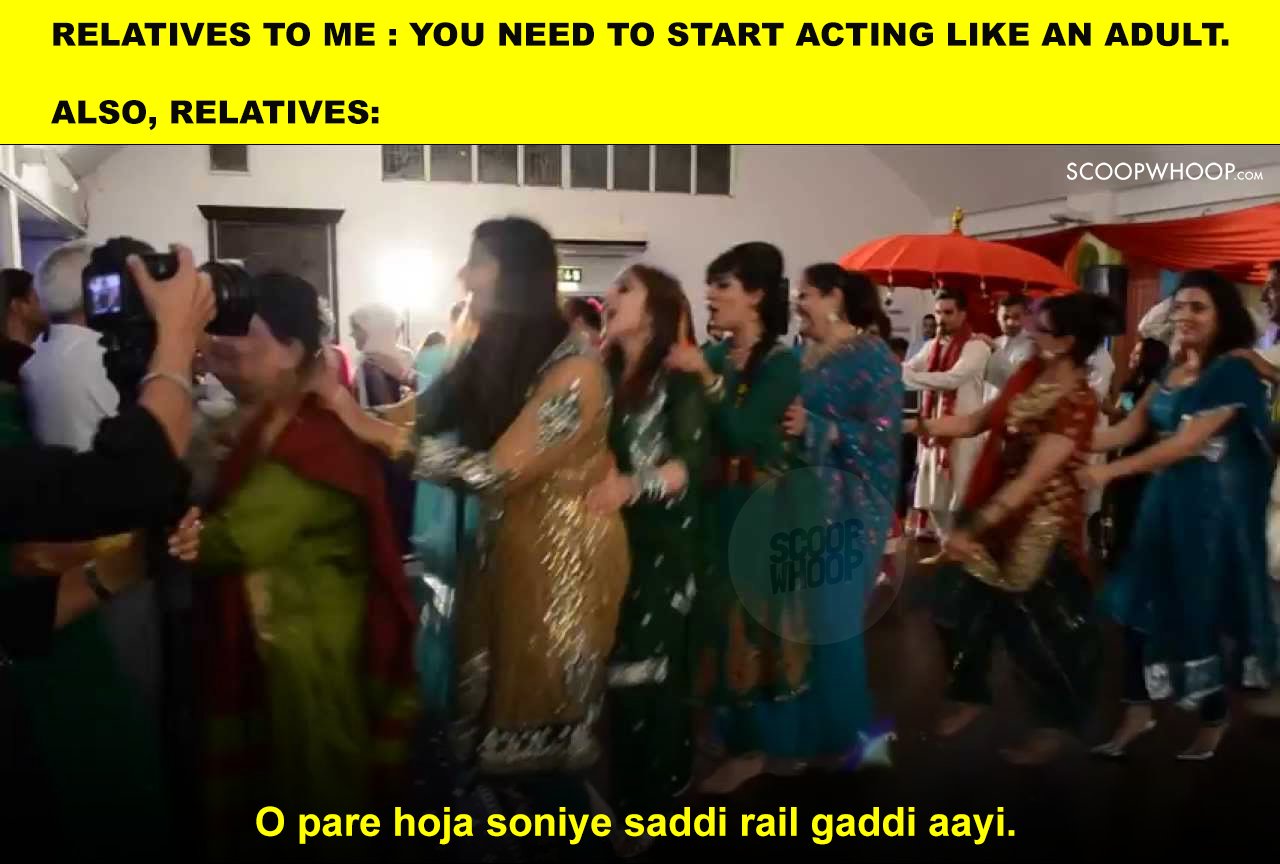 Now at the first wedding I attended, I did wait for Cupid to strike. Par mera dupatta kisi ladke ki ghadi mein nahin atka, toh kya karein. So now I let out my 90s kids and jam on those dance numbers!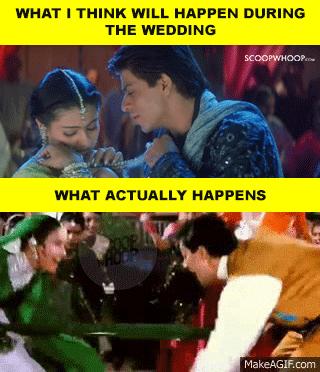 However, it's not the stares and the questions at the wedding alone. Because those I can ignore or bear. It's also all those pre-wedding rituals. 
Like the time that when I am forced to bow down as the bride tries to drop a kaleera on my head. Because of course, it's not a missing ladka but a missing kaleera that has kept me single all these years. How do I tell these aunties that single hun, dumb nahin!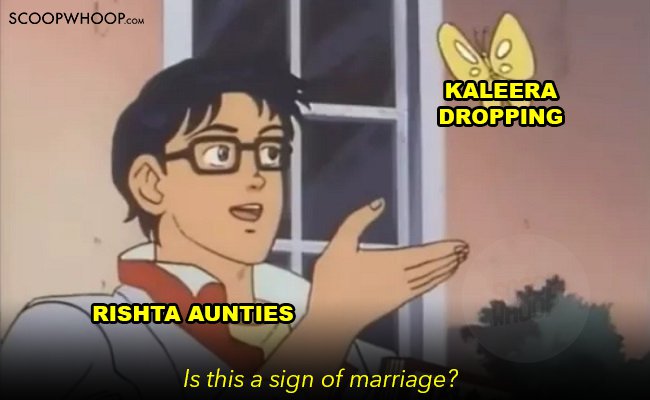 And then there are the newlyweds at a wedding. The ones comparing every ritual and decor to how funny, and sweet, original everything was at their own wedding. 
Umm, no it wasn't. I was there. I was there for all of them. And it's literally the same.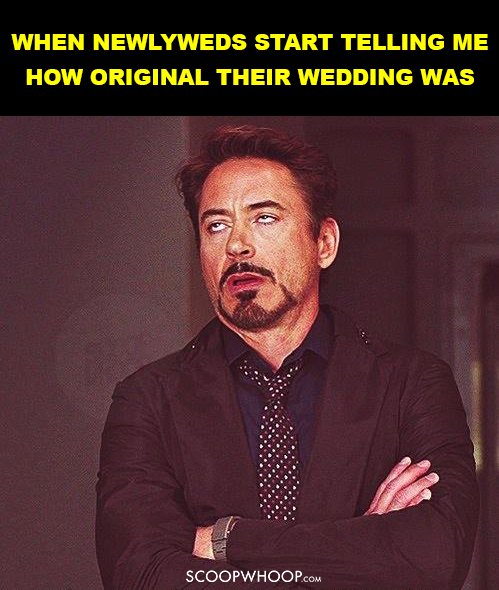 Also, multiple couple performances happen at these weddings. And when the bride and groom, along with all their 'couple' friends, twirl around on the cheesiest love song, I am sitting at a corner, munching on cheese rolls.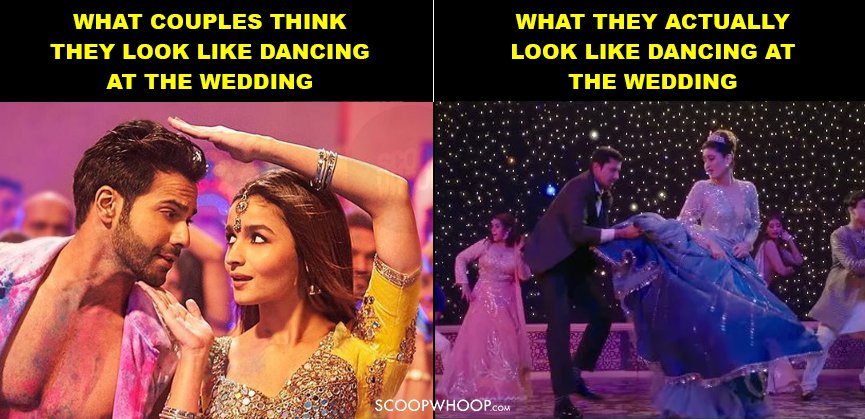 Because let's face it, if those love songs didn't impress me when Bollywood actors were performing, the desi version with mismatched steps is not invoking any feelings of love.  
Also, couples have this annoying  fine, adorable habit of getting food for each other, and in rare times,  even sharing the same plate. (*can't stop gagging*)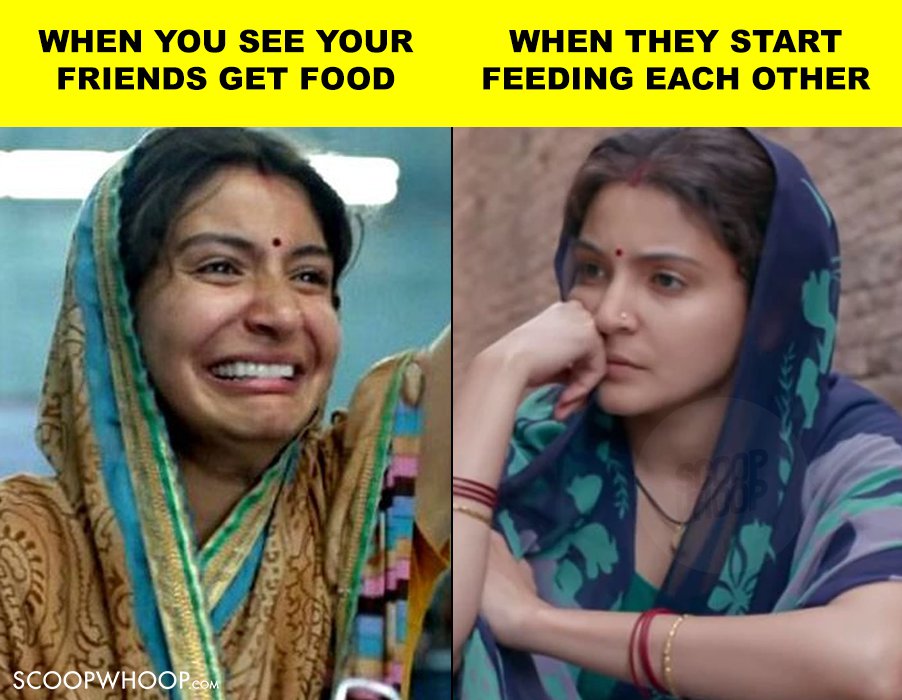 And here I am, in my heels, making my tenth, second trip to the chaat corner, cuz golgappa is bae. Of course, looking at my food plate, you'd think I too was plating up for two.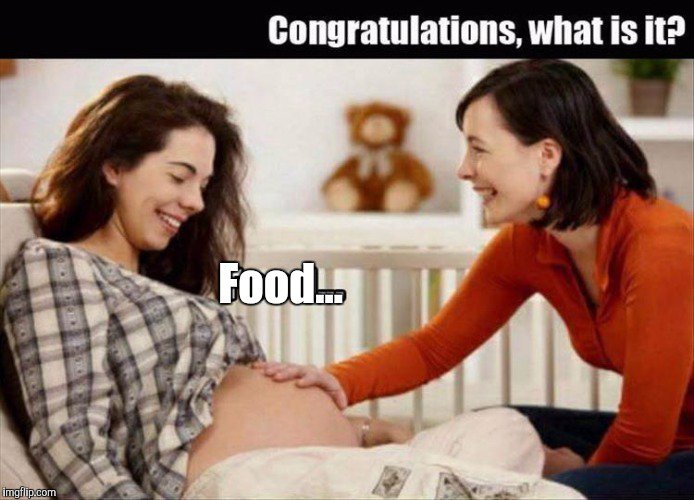 But perhaps the one time I really miss having someone by my side is when I have to get my 200 selfies taken, for that perfect, candid, wedding shot.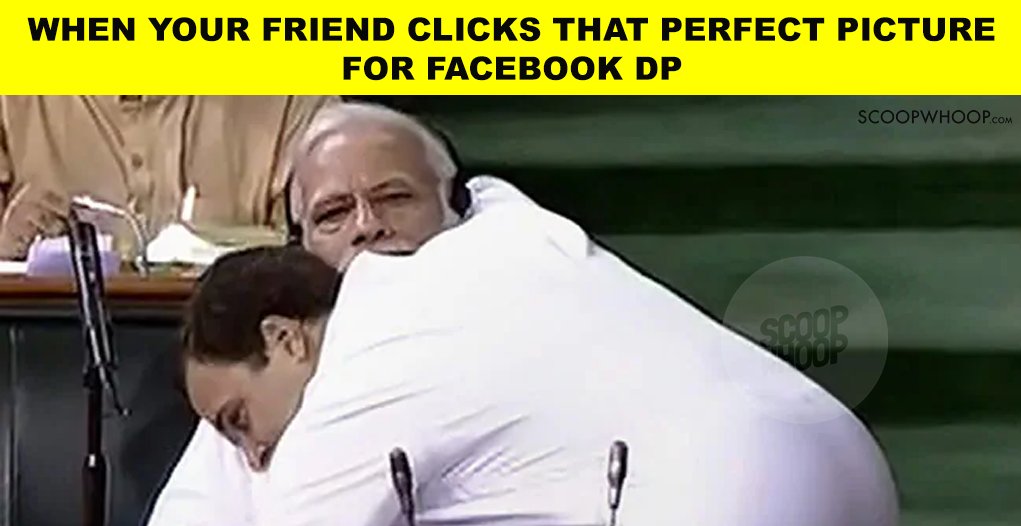 And it's not like my friends don't do that for me, but let's face it, log paagal toh pyaar mein hi hote hain na, yaar(i) mein toh nahin. 
With this much love – and more importantly rishta aunties – around me, I am sometimes tempted to imagine myself under the phoolon ki chaadar. But while those rishta aunties love my coy self at the functions, the car-o-bar self does not go down well with them.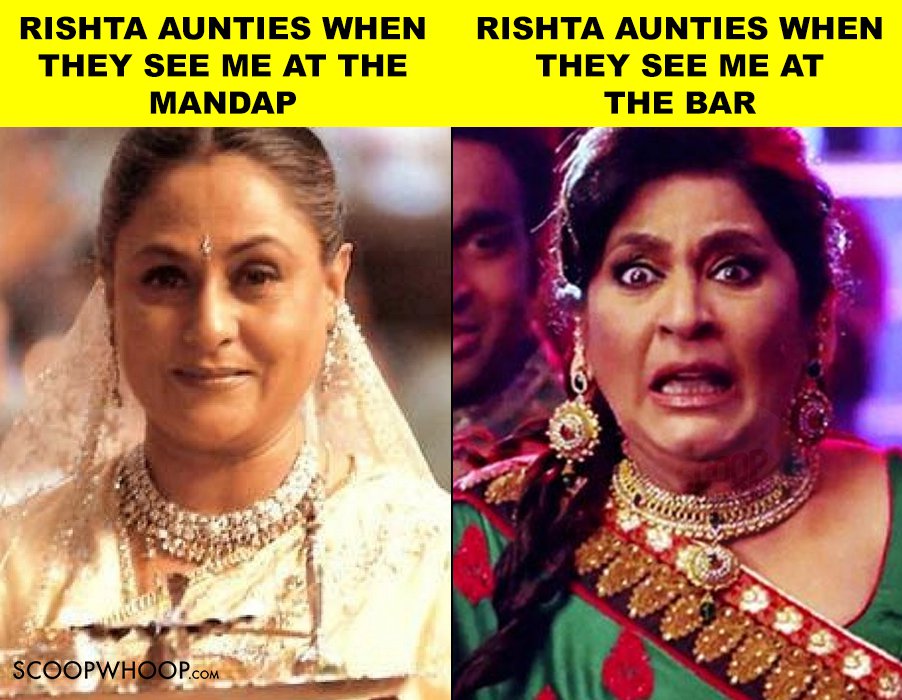 Also, yes, there may be guys I am attracted to or those who are attracted to me, but unless it's the month-long Ambani wedding, chances are that attraction is going to be shortlived and just make me realize how long it's been since I've liked anyone for real.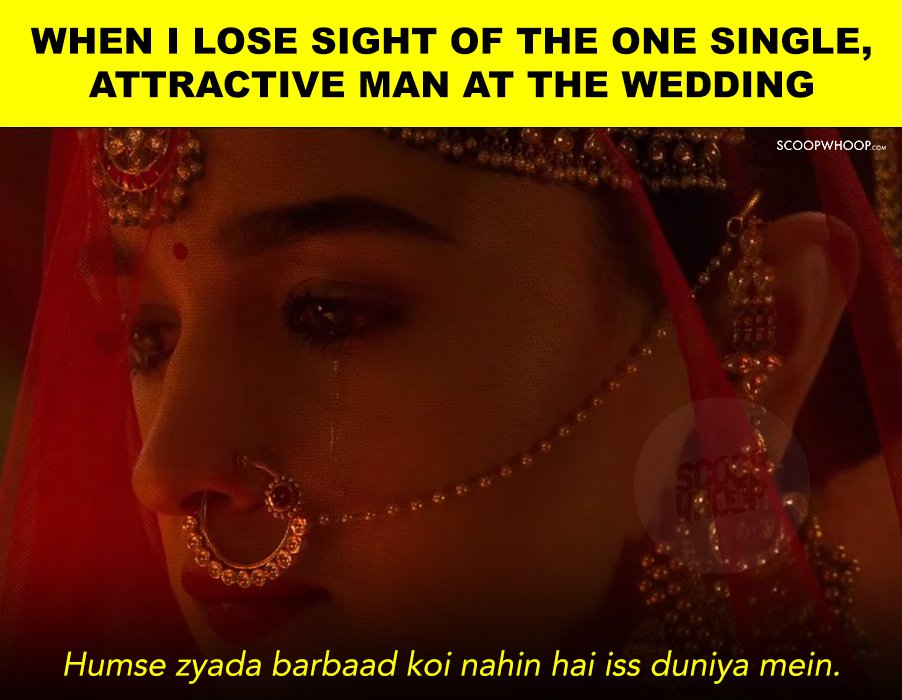 I love being a part of my friends' happiness. But while we graduate, attend farewells, and start jobs at more or less the same time, weddings take their own sweet time. And honestly, they may not even happen for some of us, like yours truly, and that's okay too.  
And yet, seeing the bride look like a million bucks, the groom's lovestruck gaze, and the emotional parents, makes even my single self dream of the saat pheras and all that jazz.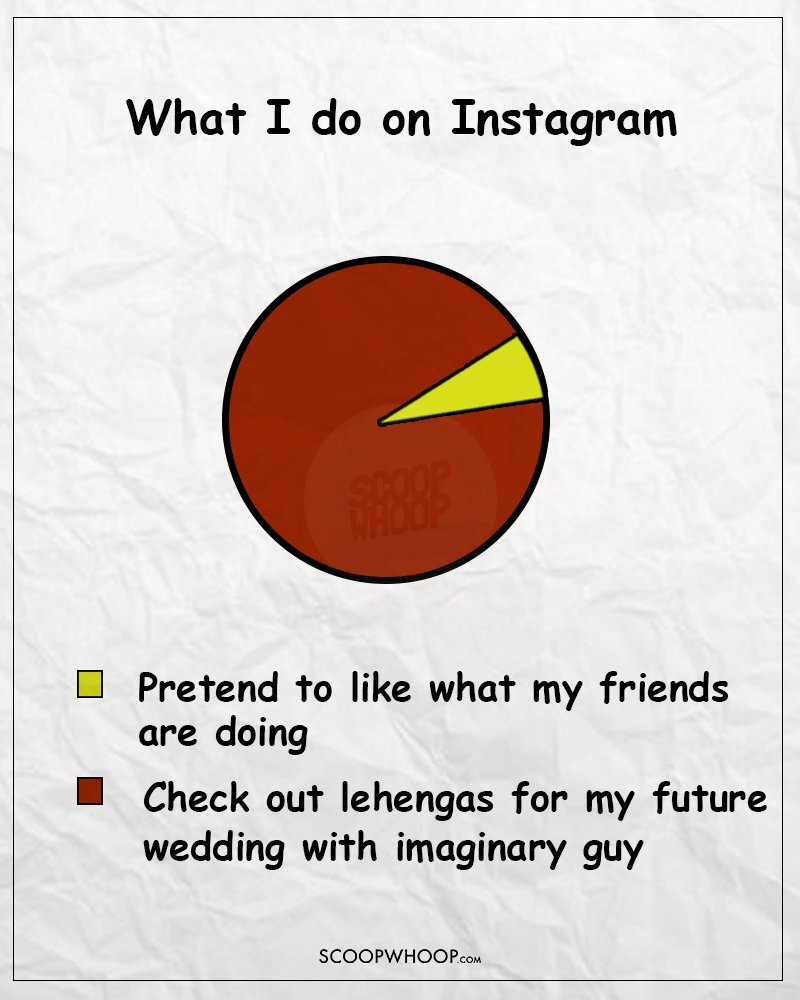 So, till the time my future SO takes a hint and comes back from a hike (because why else have we have not stumbled upon each other), I'll just practice my dupatta falls!