I'm not trying to compare. I just want to put things into context.
Virat Kohli is undoubtedly the most talked about cricketer in the game today. From controversies to performances, he's the greatest chaser in the game. A chaser who is chased by the camera. Regardless of whether you're a cricket fan or not, you know him by name, face and records. 
Whenever he comes out to bat, you want to switch on the TV and watch him play. He's not playing today, but the Indian women's team is. I normally wouldn't watch it. But today I did and I am glad I did. Because I got to watch a 20-year-old magician bat. You may not have heard her name. But you will. Soon enough. 
India lost the toss and were asked to bat by England and thankfully so. It sent to the crease young Smriti Mandhana, who would soon leave them stunned.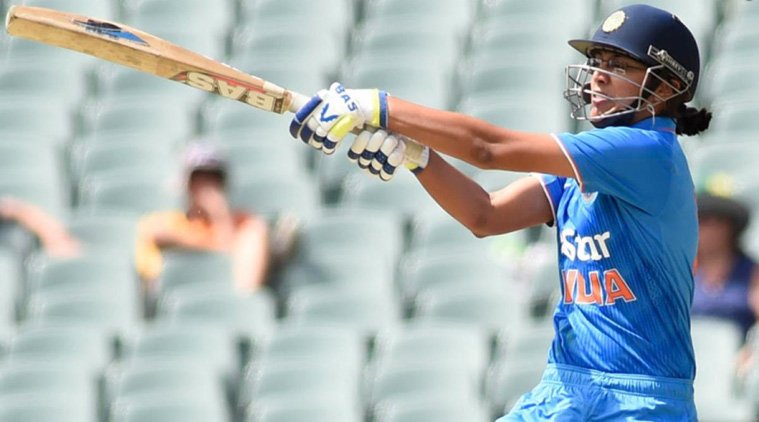 India had a steady start and were 15/0 in 3 overs. The 4th over however was when the magic began. Smriti hit 4 boundaries, one pull to the on-side, the other three were all back foot punches through cover for three consecutive deliveries. 
The look on the English bowler's face mirrored mine. I was in shock and in awe at the same time. Her magic left me spellbound. The 20-year-old reminded me of Sourav Ganguly in his prime. So confident, so at ease, so comfortably taking control of the entire game and so in love with the off-side. I hadn't seen such a sparkling performance in a long time. 
She went on to record the second fastest fifty by an Indian at the Women's World Cup, off just 45 balls and it came via an unfailingly beautiful drive. She hit one over long off for a six and smiled to herself. That innocence during such domination was endearing. She was enjoying herself out there and that made her play even more freely.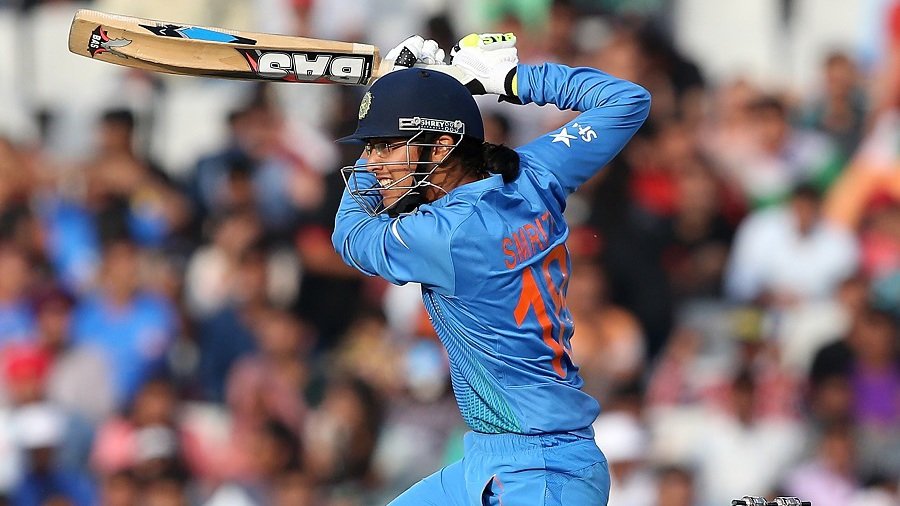 I don't know what the result of this match will be, but watching her so comfortably dominate proceedings sure has been a treat. There's just something about seeing a stylish left-handed batsman on a rampage. 11 fours and 2 sixes. And each better than the other. Such class at such a young age.
She wears the same colour and the same number as Virat Kohli. You don't miss a chance to see him bat, so don't miss a chance to see her either. You can picture his cover drives with your eyes closed, watch her and you'll be able to do the same.
I haven't watched many women's cricket matches. But I am glad that I switched on the TV today. I saw a crafty and elegant youngster making a mark on foreign territory. She walked off to a much-deserved standing ovation. 90 off just 72. 10 runs short of a century that was as deserved as the applause she got.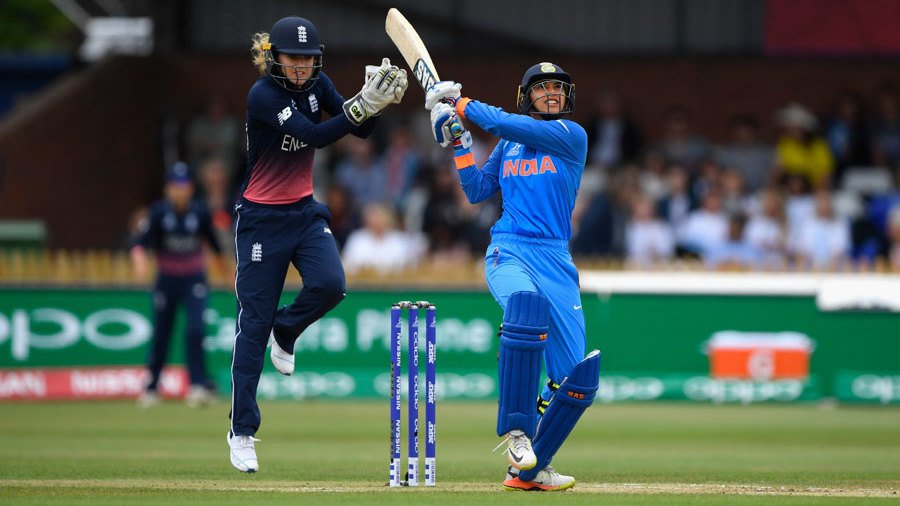 It won't be long before she converts her scores to triple figures and I hope I'll switch my TV on for those as well. India have found a gem. Don't tout her as the next Kohli or Ganguly. She goes by the name of Smriti Mandhana. 
Remember her for her name because in all likelihood, she will make you.