Internet shaming seems to be an easy way out for haters to spell venom on the web. Just recently, Pooja Bedi's daughter was targeted for the way she dresses by people calling her all sorts of mean names and writing nasty comments. With so much hate, a person might just lose their cool, but she maintained her grace and retorted with a beautiful and empowering response. Yet again, another star kid is in the line of fire. This time, it's Sridevi and Boney Kapoor's 15-year-old daughter Khushi Kapoor. 
More often than not, star kids try to filter out all the negative attention they get but sometimes it just gets too much for anyone to handle. 
Like every other 15-year-old, Khushi loves taking pictures and capturing memorable moments, and with Instagram being such a huge platform for sharing photos, she loves sharing them on social media. Hell, I do too! But people on social media have opinions about other people, especially star kids, and they make sure that they get vocal about it no matter how hurtful it might be. 
Khushi was recently body shamed for having a stomach that popped out in her bodycon dress. To even think that a 15-year-old young girl can be subjected to body shaming on social media is just horrible, and that too for having a little paunch that she clearly doesn't care about.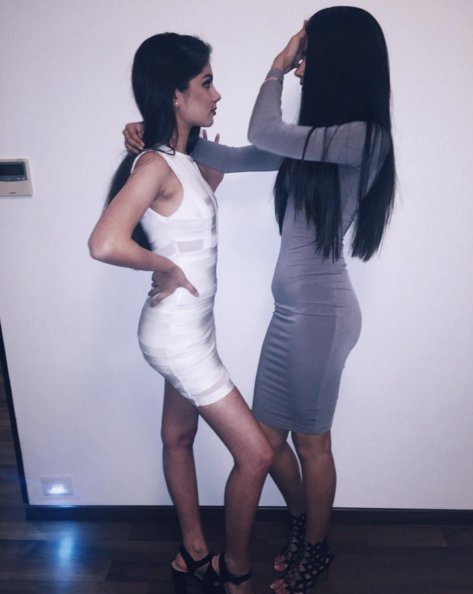 But we're so proud of her for being so wise by not replying to hateful comments with hate and instead putting up this post with a loud and clear message for all the body shamers out there. 
She's just 15 years old. She's got plenty of time to think, worry and fret over how she looks like. So let's leave other people alone, and mind our own business, maybe?