"I'm not having fun anymore," she said, holding back the tears.
22 Grand Slam titles. A record total of 377 weeks as world number one, more than any player, male or female. The only person in history to complete the Golden Slam (All Grand Slams plus the Olympic Gold in the same year – 1988).
And just like that, one of the greatest careers in tennis history had come to an end. But that's the thing about Steffi. She was wonderfully honest and simple. She was never someone who sought the limelight, although it shone on her. Very, very brightly. She was just busy conquering the court.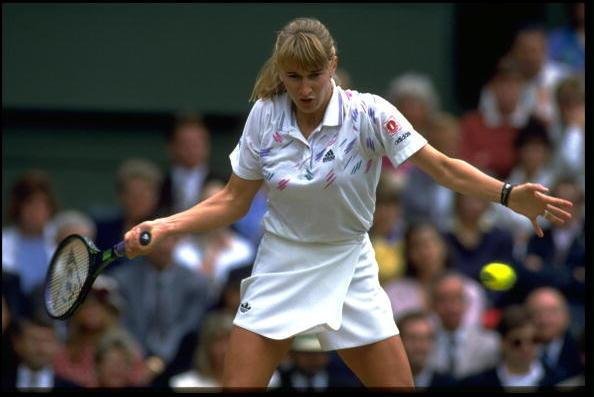 We're talking about a different era here. Back then, sponsorships were rare. Especially for a woman in sports. But she was going to defy the odds. Steffi Graf would change tennis forever.
In her prime, she was indomitable and the epitome of triumph on the court. Her forehand was majestic. They called her 'Fraulein Forehand.' That shot was devastating. Much unlike herself, who was always calm and composed.
She was the pride of Germany. And more importantly, she was a champion for all women athletes across the globe. The endorsements flew in.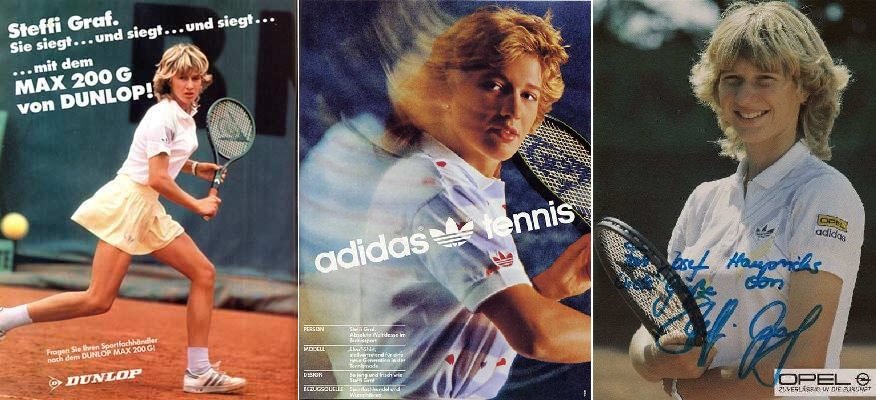 Her career record is 900-115. That is beyond impressive. Yet she always liked to keep things simple. Simple, when she won the then highest Grand Slams in Open Era history. Simple, when she got married to Andre Agassi. Simple, when she walked away from the sport.
Serena Willliams is an inspiration, sure. A tower reaching for the skies. But the foundation for it was laid by women like Steffi Graf. Her stats massively overpower those of others from her era. 
You know how they say Federer is poetry on the court? Well, she was ballet. Never ruthless but fiercely clinical and easy on the eyes. She had to deal with a lot of things apart from the 50 plus injuries she had in her 17-year career.
She turned pro in 1982, when she was just 13. From a 3-year-old who played tennis with a wooden racquet in her living room to the youngest ever to surpass a million dollars in earnings, in 1986. Her era had begun. She had a suave style that translated into promotion of women in the sport.
From the mid 80s to the mid 90s, it was all about her. She became the only tennis player to win each Grand Slam at least four times.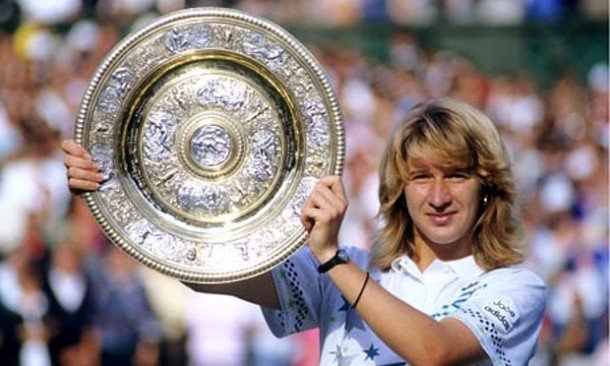 But she had demons to battle as well. Her father was sentenced to prison in 1997 and 1998 for tax evasion. Steffi broke down during an interview, but took a small break to recover and came back as her usual self. She was never weak, only human.
Her charm won her countless fans. Some of whom were obsessed with her. A young Monica Seles had challenged Steffi's dominance and during a match on 30th April, 1993, a deranged Steffi fan ran to the edge of the crowd and stabbed Monica, ruling her out of tennis for two years. Raising a lot of 'what might have been' debates.
It left Steffi depressed and shocked. There were other incidents that left her emotionally wounded as well. One man shouted during Wimbledon – "Steffi, you're responsible for everything."
She received threatening phone calls and was even forced to watch a man slash his wrists during a practice session. It scarred her.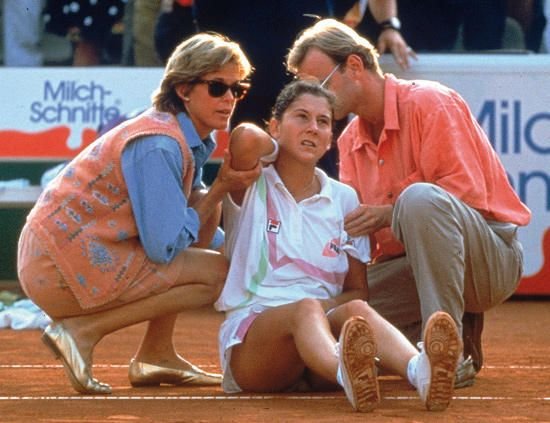 Tennis was her relief, her passion, but it was being stolen away from her. Not to mention the injuries she endured. One knee-surgery sidelined her 8 and a half months. She was only 29. It was during that time that Martina Hingis had started her ascent. The then world number 1 would face the returning Steffi Graf in the final of the 1999 French Open. She said Steffi was well past her prime and she would outdo her.
Well an emotional Steffi came back after being a set down and won her final Grand Slam, accepting the cup with her calming smile.
Aged 30, with injuries acting up, she hung up her racquet and turned her focus towards her personal life. It was as smooth as her backhand. She never looked back. 
She had won everything there was to win, after all.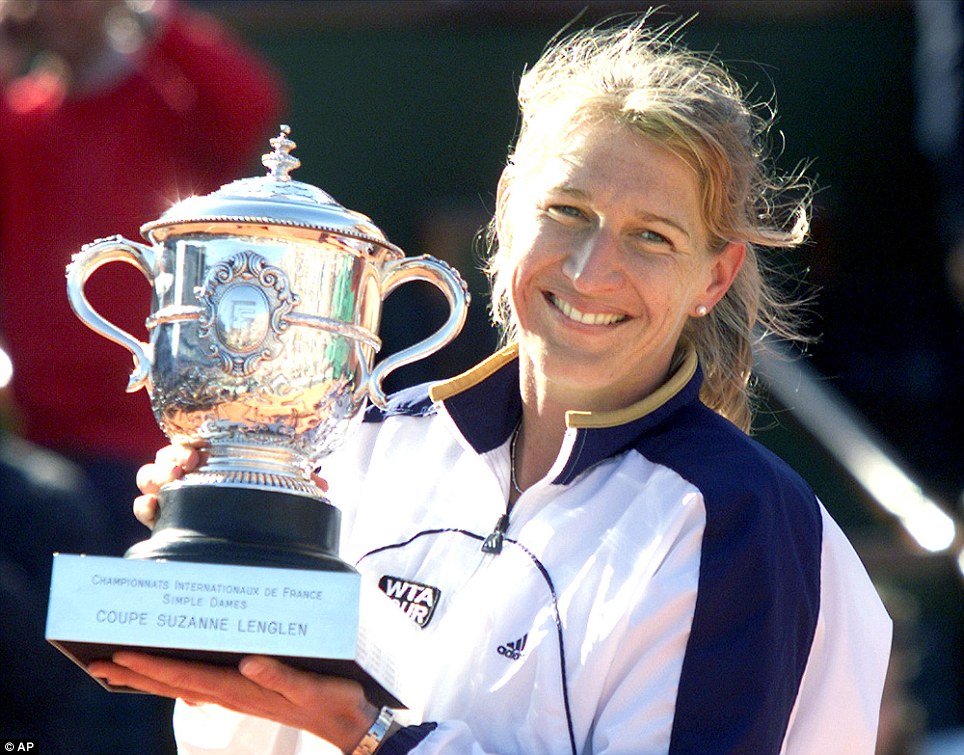 You may not have seen her play, but if you've heard of her it is because she left a legacy worth remembering. The Sharapovas and the Serenas came later. Back then, the world looked up to a young German girl who conquered their hearts and the court. It was a time when tennis was ruled by the greatest athlete of the era – Stefanie. 
Oh, and what a wonderful time it was.