The entire thing started when the Delhi High Court addressed a plea submitted by Men Welfare Trust, an NGO that represents men who are being victimised by the alleged misuse of gender laws, opposing the several petitions that asked to criminalise marital rape. The Centre advocated that making marital rape a criminal offense would "destabilize the institution of marriage" and become "an easy tool for harassing the husbands".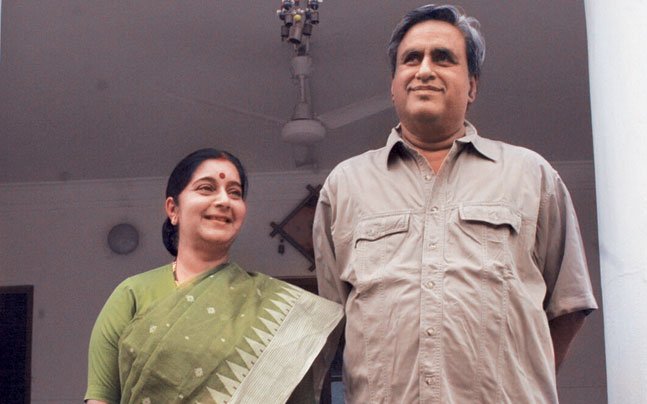 Kaushal Swaraj took it upon himself to tweet about this issue while siding with the Centre, which went on like this, "There will be more husbands in the jail, than in the house". To this, a fellow Twitter user enquired if he was, in other words, supporting marital rape. 
To Twitter's astonishment, Kaushal Swaraj replied," "There is nothing like marital rape. Our homes should not become police stations". Here's how the exchange went by: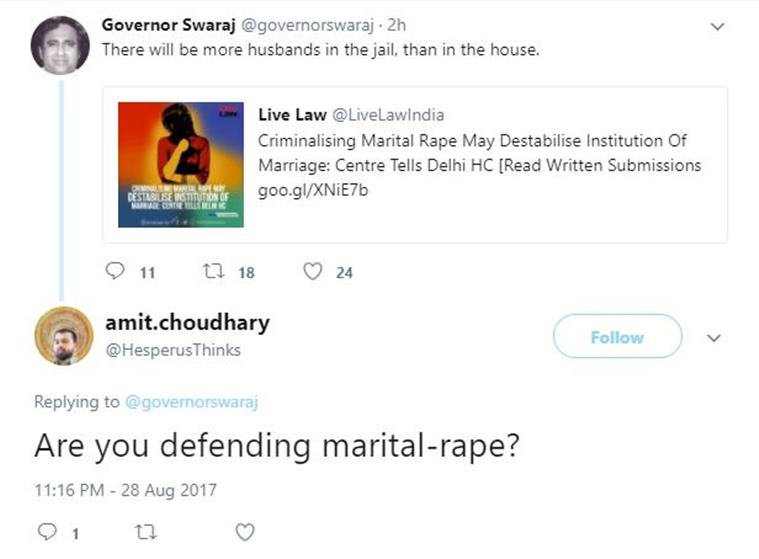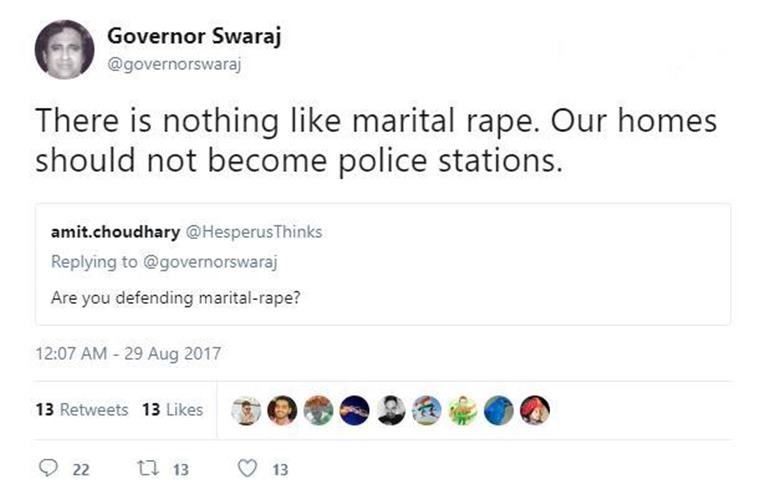 And it didn't come as a surprise when Twitter blew up and started responding to his tweet. The exchange went viral and Kaushal had to increase his account's privacy, due to which many were not able to see his tweet. But by that time, many people had taken screenshots of his controversial tweet and were giving their own views on his regressive tweet.
What else do you think doesn't exist because it happens in the home? Childhood sexual abuse? Domestic violence?

— Shreya Ila Anasuya (@shreyilaanasuya) August 29, 2017
No means no. Whether you're married or not. Is this hard to understand?

— Nana Siddharth (@NanaSiddharth) August 29, 2017
Your thoughts?