Earlier this week, Donald Trump and Hillary Clinton participated in the first presidential debate, and Trump, as usual, came out looking like a total idiot. Among other things that were brought up, Clinton spoke about how Trump body-shamed 1996 Miss Universe Alicia Machado by calling her 'Miss Piggy' after she put on a few pounds. 
Following this, a Twitter user asked Barkha Dutt if she'd interview Sushmita Sen, who was crowned Miss Universe in 1994, about Trump.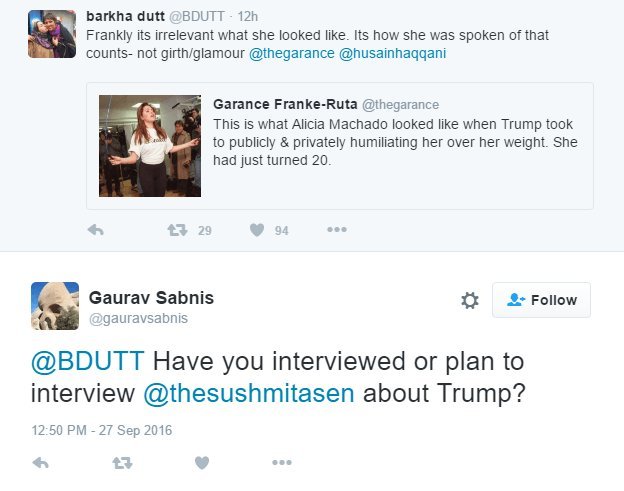 To which, the actor replied:
@gauravsabnis @BDUTT 1994 when INDIA won MU,Paramount Communications owned d pageant not Trump.THANKGOD!!🙏😄besides,u shud know me better!😊🇮🇳

— sushmita sen (@thesushmitasen) September 27, 2016
Way to shut 'em down! 
Feature image source